If you're someone who wants to explore the world on a budget but dreads the thought of staying with complete strangers, Friendsitting could be the travel network for you.
Friendsitting is a new platform that aims to make social travel a safer and friendlier experience.
Instead of scrolling through thousands of strangers' profiles, users will only be connected with people from their social circle.
Instead of reading references and hoping for the best, travelers can choose to stay with friends or friends of friends.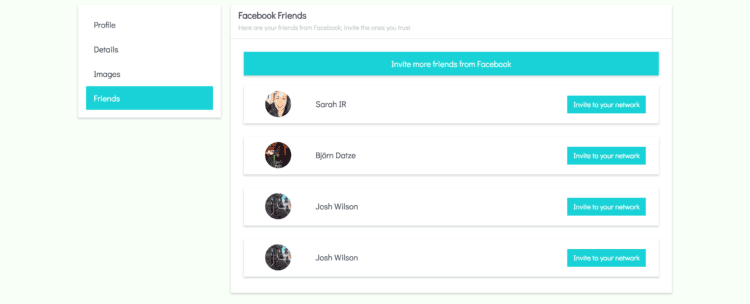 How to Get Started on Friendsitting
Getting started on Friendsitting is easy, as long as you have a Facebook profile to sign up with. The platform works by searching through your Facebook friends list, and mutual friends, to find potential hosts.
The Friendsitting platform won't automatically connect you to all of your friends. You can choose who you want to connect with on Facebook and invite them to join.
As with every other social networking site, you'll get your own profile on friendsitting.com. Nobody likes a blank profile, so don't forget to add some details about yourself. The more information you include, the more appealing you'll seem to potential hosts.
Search for a destination to see if you have friends or friend's friends in the area. Or if you're still at the dreaming stage and need inspiration, scroll through all available friend sitters and pick a destination. All of the profiles you'll see are of people in your social circle.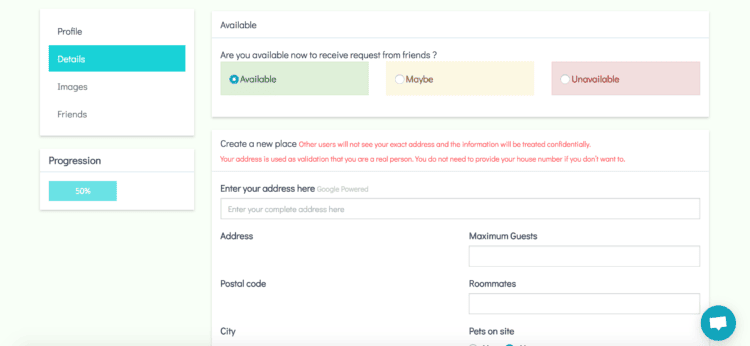 It's worth remembering that Friendsitting is a brand new platform. Although I found it easy to use, the current version of the site is a prototype.
The Friendsitting team is working to continuously improve the user experience.
As the community grows, the functionality of the platform will increase.
There are also plans to introduce a search function shortly, as well as a world map to display all available hosts.
Benefits of Friendsitting
Community
Friendsitting is a brand new platform, so it's still small enough to feel like a real community.
Couchsurfing, one of the first social networking travel sites, now has 15 million users. With a user base of that size, it's difficult to keep up that sense of community, and it's often hard to know which profiles to trust.
On Friendsitting, each host or traveler shares a connection with you.
Safety & Trust
As a frequent solo traveler, staying safe is a priority for me.
The idea of staying with someone I know, or staying with someone I share mutual friends with, is appealing.
And if you're thinking about traveling alone for the first time, Friendsitting could be an excellent way to ease yourself into it.
All users are required to give their addresses, which helps to exclude fake profiles.
Budget Travel
Even if you're staying in hostels, the cost of paying for a bed quickly racks up when you're doing it every night.
Friendsitting is free to join and free to use.
Stay with a host for a night or a week could help to keep your travel costs down.
Human Connections
One reason for the rise in travel social networking sites is that travelers are embracing the 'sharing economy.'
Experiences are often better when they're shared, and traveling is one of the best ways to connect with other humans.
Staying with a friend sitter gives you a glimpse into their life and culture, which is something you just can't get from a hotel.
Local Culture
Befriending a local is one of my favorite ways to experience a new place.
Locals know where all the good bars are, the best restaurants, and the loveliest views.
They also have recommendations for doing things that I might never have thought of myself.
This is where the concept of friendsitting shines.
Besides spending time with your new or old friend, you'll have the chance to immerse yourself in the local culture.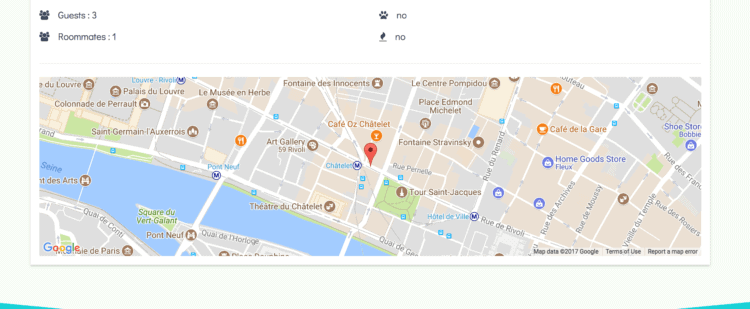 New Friendships
The more you use the Friendsitting platform, the more likely it is that your network will grow.
If you choose to stay with old friends, a visit might give you the chance to reconnect. And when you stay with friends' friends, it could end up being the start of a new and genuine friendship.
Friendsitting is a platform with a good heart. It represents some of the most positive aspects of travel networking sites – human connections, cultural exchange, and community.
If worries about accommodation or money have held you back from traveling, joining Friendsitting might be the ideal way to start.
_________
This post was written in partnership with Friendsitting. All opinions are my own.
Planning a trip? Go Backpacking uses and recommends: