The following is a guest post by Karl Barth, who recently returned from his first international trip to Romania!  If you have a travel story you want to share on Go Backpacking, please read our submission guidelines.
If you visit Bucharest, you must visit the poorly named, Palace of the People, otherwise known as Palace of Parliament, otherwise sometimes referred to as Ceauescu's Palace.
This massive structure is the world's largest civilian administrative building, most expensive administrative building, and heaviest building.  The only building larger than this behemoth is Pentagon in Washington D.C.   This place is so huge that the hosts of the British show Top Gear were actually racing Ferraris and Lamborghinis in the underground parking garage.
The palace was designed and the construction was overseen by Nicolae Ceauescu.  The building was completed but never furnished at the time of his execution in 1989.  It serves as a constant reminder of the splendor and opulence in which the Ceauescu's were able to live while the people of Romania were forced to survive through the most meager means. For that reason, there is not a single picture or mention of Ceauescu inside the palace.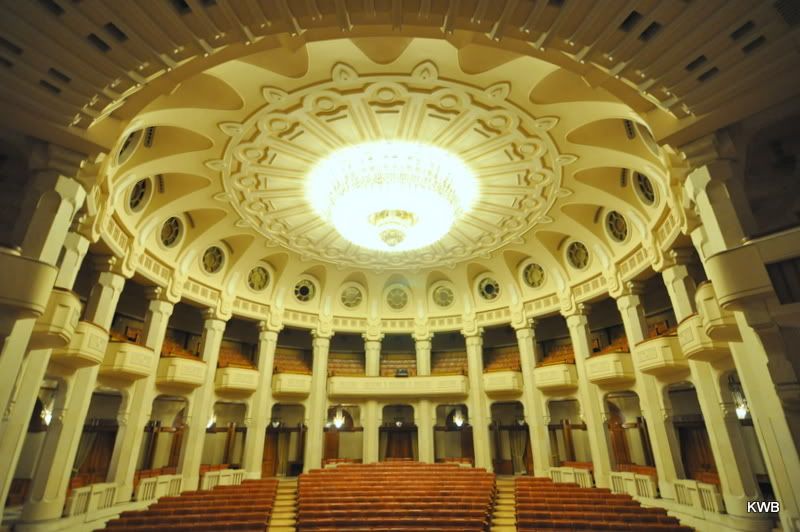 As a final note, the tour that I took lasted 2.5 hours, and I only saw 7% of the entire palace.  It is truly an architectural and engineering marvel.
________
About the Author: Karl is a physicist and avid photographer who only recently decided to set out and explore the world with his camera. Catch more of his adventures at https://facebook.com/kbarth
Planning a trip? Go Backpacking uses and recommends:
Last Updated on