I received Hammacher Schlemmer's 150-Country Auto-Detecting Travel Adapter and Converter ($50 shipped) in the mail a few days ago. I bought it because it included a USB port, and I had hoped to be able to charge my camera and mp3 player with it.
At first, I was amused by the puzzle like nature of the various configurations. My amusement dissipated when I realized my mp3 player wasn't charging when I hooked it up. The AC part worked just fine. So, I'm back to square one if my goal is to take one travel adapter.
Creative offers its own travel adapter (sans AC connection), however the thought of carrying two sets of adapters around with me seems silly.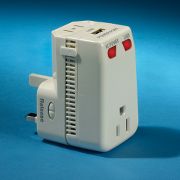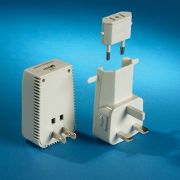 Planning a trip? The Go Backpacking team uses and recommends:
Last Updated on