When most people think of Hawaii, they picture themselves lazily sipping Mai Tai cocktails at beachside bars, laying in a hammock, and reading a book.
That's perfectly fine, but for the more extreme travelers, there are the adventure activities that can only be found on the island of Maui.
At only 727 square miles, Maui packs a ton of excitement into a small space, filled to the beaches with biking, hiking, kite surfing, scuba and ziplining opportunities galore, as well as some sports and ideas you might not even know existed.
In my travels to Maui, I visited some old favorite happenings and tried some adventure activities I had never heard of, but couldn't live without afterward.
1. Stand-Up Paddleboarding
The first of many new adventure activities I tried isn't new at all, but rather an ancient travel method that has been used by native Hawaiians to travel across the islands for centuries.
Stand-Up Paddleboarding, or SUP, is a relaxing activity that doubles as an intense workout.
Thirty minutes of SUP is equal to six miles of running, but it certainly doesn't feel that way while you're doing it.
SUP places you on what looks like a long, skinny surfboard and gives you an oar with which to propel yourself, essentially turning you into a one person kayaking team.
Many places in Hawaii hold lessons and races, but the best place to do it in Maui is at Tiki Man Stand Up Paddle.
My guide at Tiki Man, Nate Cloud, who doubles as a fashion designer by night with his Spread The Like clothing brand took us into the crescent-shaped harbor with quiet, gentle waters, making it just right for beginners.
With good sarcastic humor, he began teaching us basic techniques to move across the water.
Like yoga, SUP can be a hard-core workout, only if you want it to be.
But I found it incredibly relaxing, to the point where I was so content to bob up and down on the soft current that I laid down for a nap.
Unfortunately, it's not called "Lay-down Paddle Boarding," so Nate blew his whistle at me to check if I was okay.
He also explained that sometimes he straps a cooler filled with beers to the back of the board out in the ocean with him, something I'm positive that dude has done more than once.
In addition to regular SUP lessons, Tiki Man Stand Up Paddle also offers SUP yoga and SUP boot camp lessons, for those who want a more intense core workout.
2. Snorkeling with Sharks
One of the more common adventure activities in Hawaii is snorkeling.
It's easy to make fun of snorkeling as something that only middle-aged tourists do until you find yourself staring face-to-face with a shark, then you realize quickly that it is pretty intense.
Ali'i Nui Snorkel Sail took me out on a boat with a group of about forty people of all ages to Molokini marine reserve, early in the morning when the air is just the right temperature.
Many people were sunbathing on the roof, but I chose to stay in and socialize, and take advantage of their continental breakfast and lunch.
Scrambled eggs, bacon, sliced fresh island fruits, croissants, bagels, and muffins kept me occupied.
I'll try not to brag about lunch, but I did eat guava-smoked pulled pork, marinated Teriyaki chicken thighs, and homemade macadamia nut cookies.
Unafraid of swimming too soon after eating, I was first in line to dive under when we reached our coral destination.
Sea turtles, brightly colored fish, and the shark mentioned above came by to visit while I was there, none of which seemed to care that a bunch of weird bipedal creatures just dropped into their existence from above.
For them, it was something that happened all the time.
They were just content to dart in about the beautiful coral reef and let me take pictures of them.
3. Hiking on Volcanic Landscapes
Hiking is another one of those adventure activities that Maui puts its spin on, that spin happens to be that you are walking along an active volcano.
At Haleakala National Park, you can walk around miles of volcanic landscape and encounter species of plants and animals that aren't found anywhere else in the world.
I also went on a guided hike with Hike Maui that involved traversing through a secluded jungle, trying different edible plants, and taking some quick jumps through refreshing waterfalls.
Just off the road to Hana, we stopped at a private farm that is made open to the public.
Our guide, Kate, introduced us to many of the plants and led us through the tropical rainforest down rocks, under trees, and off cliffs into waterfalls.
Her story is particularly impressive.
She gave everything up to work on an organic farm while living in a tent in Maui. Since then, she switched careers and now leads hikes around Maui.
Kate first introduced us to cute mini pineapples. We all just wanted to stuff them into our backpacks and take them home with us.
I wasn't lying when I said the hike included some wild exploration through water-filled tunnels hidden in the rainforest.
The main highlight of the hike was visiting three different waterfalls, two of which we could jump off.
All three of them allowed for model poses you can look back at fifty years from now to prove to your grandchildren that you, in fact, took part in a Maui model photo shoot.
If you are brave like the eight-year-old children, their parents and us twenty-somethings you can leap into the deep, chilly pools like us.
They do not seem so high from below, but while standing above before jumping, I can guarantee your feet will tremble.
Finally, if you happen to stumble upon a few cute girls your age just hanging out under a waterfall, you may have found the best place in Maui. We did.
Then there's the Iao Valley, where travelers can hike up to the Iao Needle, a 365-meter rock outcropping that overlooks a beautiful stream.
The needle was used as a lookout point in many significant Hawaiian conflicts, but now it is a popular destination for hikers.
4. Ziplining
If you'd rather fly than walk, Piiholo Ranch Zipline in the town of Makawao offers three levels of tours across their two different zip line courses, including a whopping 2,800-footer of a line.
You can zoom above the Hawaiian canopies and climb their massive zip line towers for one of the most unforgettable adventure activities in Hawaii.
5. Driving the Hana Highway
The famous drive from Paia to Hana, also known as the "Hana highway" is one of the most exciting and picturesque trips on earth.
With dozens of stops to see and check out across the three-hour drive, I wished I could stay on that winding road forever.
I was grateful that I didn't, however, once I reached the red-and-black sand beaches of Hana Bay.
While red sand beach involves a rather sneaky and challenging climb down through private property to reach the famous nude beach, the black sand beach offers incredible adventure through mysterious caves leading to the ocean.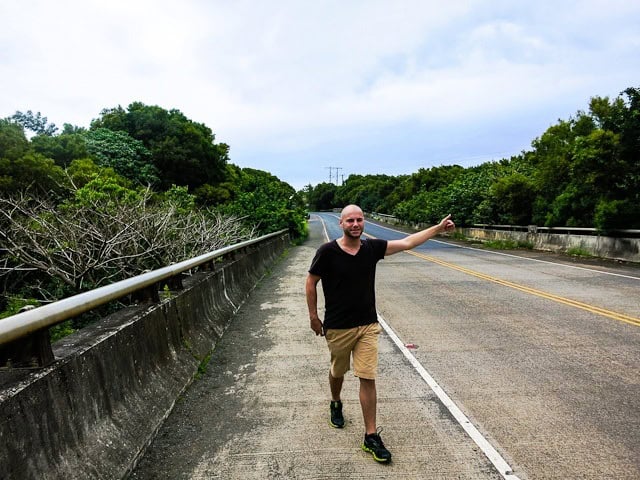 Of all the possible adventure activities Maui has to offer, I never thought my favorite would be driving from one town to the next, but I soon learned that there are reasons this road is so well-known.
I should also mention I have an irrational fear of driving.
The road to Hana was so enticing that I grabbed the wheel from my buddy and drove us the entire way there.
During one point of the journey, he grew tired of my constant stomping on the brakes.
When I left the car to pee, he nearly left me behind to find my way home.
As you can see, the island of Maui is the perfect destination for the adventure-minded traveler.
In my time of one week, I couldn't cover half of the adventure activities that are packed into this place, and there are many, many more categories of fun still to be found.
Maui is an island for everyone, and that reason is plain and simple.
It offers unique, exciting, and fun adventure activities that you can not replicate almost anywhere else when it comes to the natural wonders and small-town island culture.
Will I find you there soon?
_________

My trip to Maui was provided in collaboration with Maui, the Magic Isle. Opinions expressed above are my own.
Jason Batansky is a 29-year-old entrepreneur, blogger and occasional Daily Beast contributor in constant motion since his first solo trip abroad over 10 years ago.
His three online businesses have allowed him to travel and live throughout South America, South East Asia, and Europe, while working here and there wherever he found reliable Wi-Fi access and motivation, two elements necessary to running online businesses that can be difficult to obtain simultaneously in the world's most beautiful locales.
Planning a trip? Go Backpacking recommends: