Go Backpacking is your online guide to adventure travel.
Here you'll find:
Stories of adventure travel from around the world
Practical, budget-oriented travel advice
Original destination and how-to instructional articles
Beautiful photography to inspire you between trips
Environmentalism, sustainability and how to travel responsibly
---
Founder, Editor in Chief
Dave Lee began Go Backpacking in 1998 to inspire others to travel abroad. He's an active member of the Society of American Travel Writers (SATW) and Adventure Travel Association (ATTA). He's traveled to 65 countries across six continents and has lived in Colombia and Peru. Today, Dave lives in Austin, TX.
---
Contributor
Adam Cheshier is an active contributor. You can find more of his writing at Wanderway.
---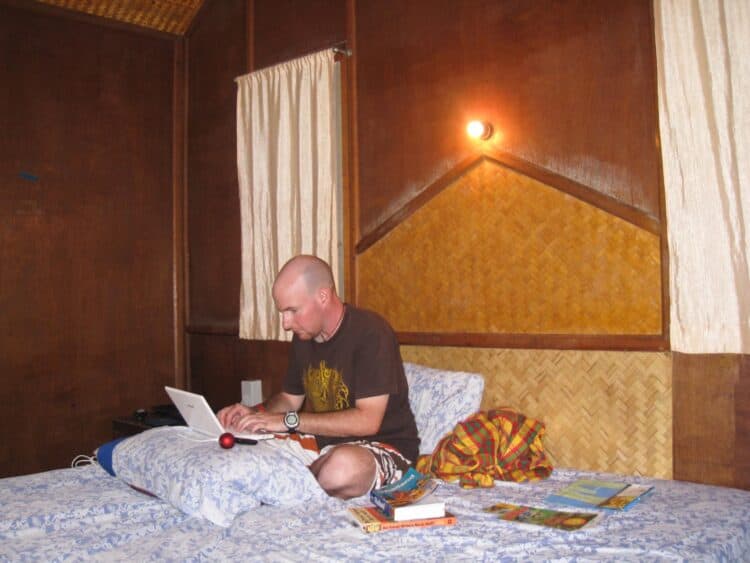 More about Dave and Go Backpacking
Dave's 'round the world trip
On November 29, 2007, I left the comforts of my home and a well-paying job in the United States for the wide-open road with nothing but a 20-pound backpack, an ATM card, and an insatiable wanderlust for discovering new cultures and sharing those experiences in writing, photos, and videos.
I traveled around the world, visiting 22 countries over 20 months. I was robbed. I got sick. I met amazing people. I felt lonely. I felt inspired. I felt frustrated. I felt free. It was perfect.
This blog is dedicated to inspiring and motivating others to make their travel dreams come true, whether it be a one week vacation or a five-year vagabonding odyssey.
For the complete history, read How I Became a Successful Travel Blogger.
Where is Dave now?
I completed my trip around the world with a six-month stay in beautiful Medellin, Colombia, where I began a blog about my experiences in the city of the eternal Spring called Medellin Living.
I returned home to Virginia in July 2009, where I continued blogging, and launched Travel Blog Success, an online course and community, to teach others how to build a high-quality travel blog.
For seven years, I continued to split my time between Colombia and seeing more of the world.
In 2016, I sold Medellin Living and moved back to the United States. In late 2017, I sold Travel Blog Success too.
As of 2018, I'm re-focusing my efforts on Go Backpacking, and I've started a new food blog called Feastio.
_______________________________________________________________________________
Disclaimer
This website displays banner ads, publishes sponsored content, and uses affiliate links.
We are a participant in the Amazon Services LLC Associates Program, an affiliate advertising program designed to provide a means for us to earn fees by linking to Amazon.com and affiliated sites.
In the interest of transparency, we disclose sponsored content and business partnerships in the related articles themselves.