What sort of imagery comes to your mind when you picture Greece?
Is it Santorini, where whitewashed cubist houses line the cliffs, a sight that draws countless travelers to the island year after year?
Or perhaps you envision the UNESCO World Heritage-listed buildings in Old Town, Corfu, where a history of the ages can be found between the cobblestone streets.
Perhaps the imagery is simple. Athens and yachts, dips in the ocean, cocktails in the sun.
A carefree, leisurely vacation spent in the company of friends and other like-minded people from around the world.
What about the capital, a city steeped in history many of us can barely comprehend?
Here at Go Backpacking, we're teaming up with Expedia to give a brief overview of Athens city breaks.
Having had almost a feverish interest in the ancient city of Athens since I was knee-high to a grasshopper, I felt I would be doing myself a disservice if I didn't stop in Greece's largest city.
So, during my trip planning, I was sure to draw up an itinerary that involved a few days stay in the center of Athens. I'm happy I did. Athens completely blew me away, and here's why.
About Athens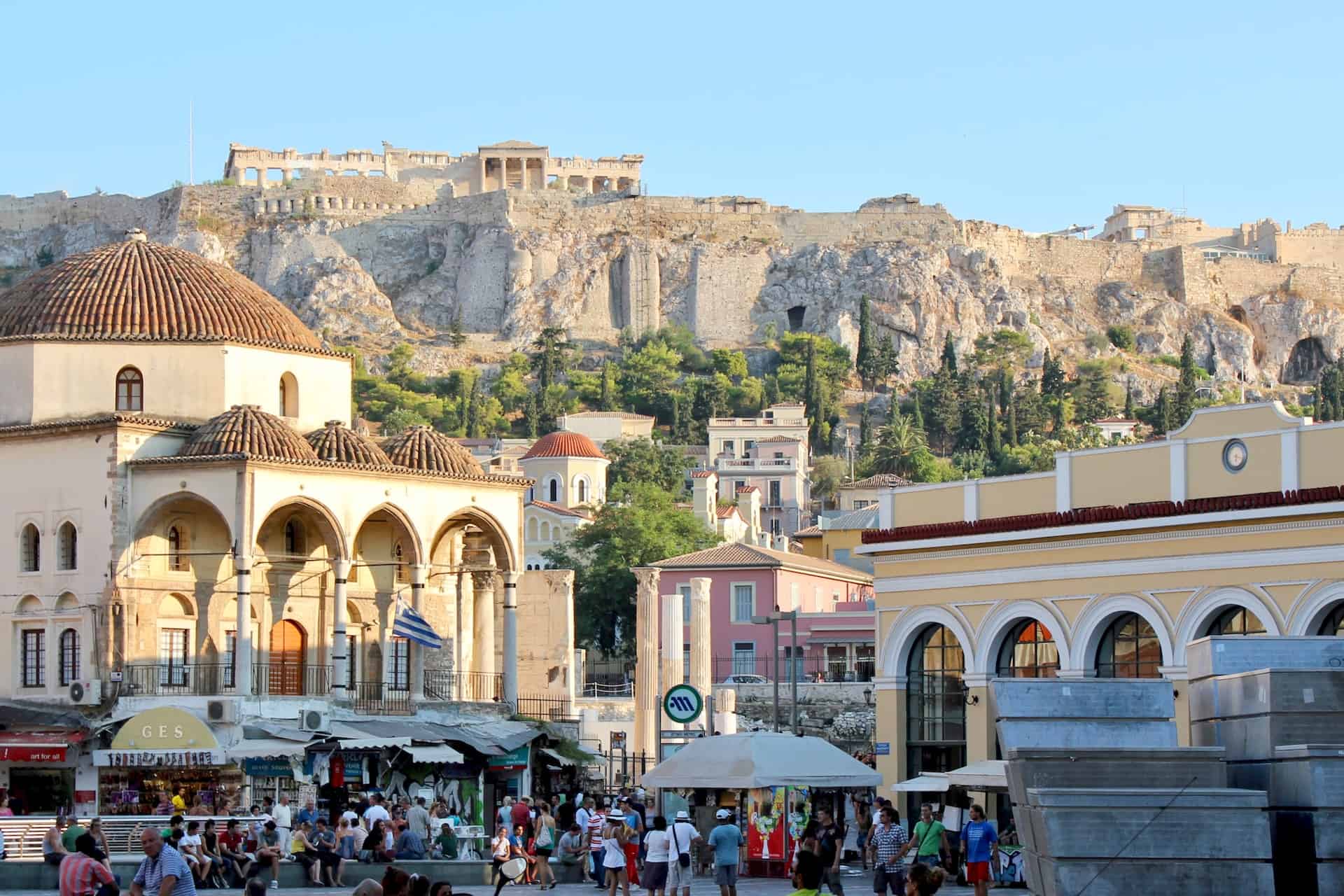 The Weather
I've been quick to discover the delight of visiting a city in what is known traditionally known as the "off-peak" season.
Why? You're almost guaranteed smaller crowds, affordable prices for flights and hotels, and pleasant temperatures.
I visited Athens in mid-October. Contrary to London, where I live, the weather was perfect.
The temperature bounced around the mid-70s F (mid-20s C), and the sun blazed from the sky.
It was warm enough to suit every activity – whether taking a quick dip in the nearby ocean or wandering around the city.
Greece is seen as a destination for summer revelers, but I wouldn't hesitate to go there any time of the year – even in the dead of winter!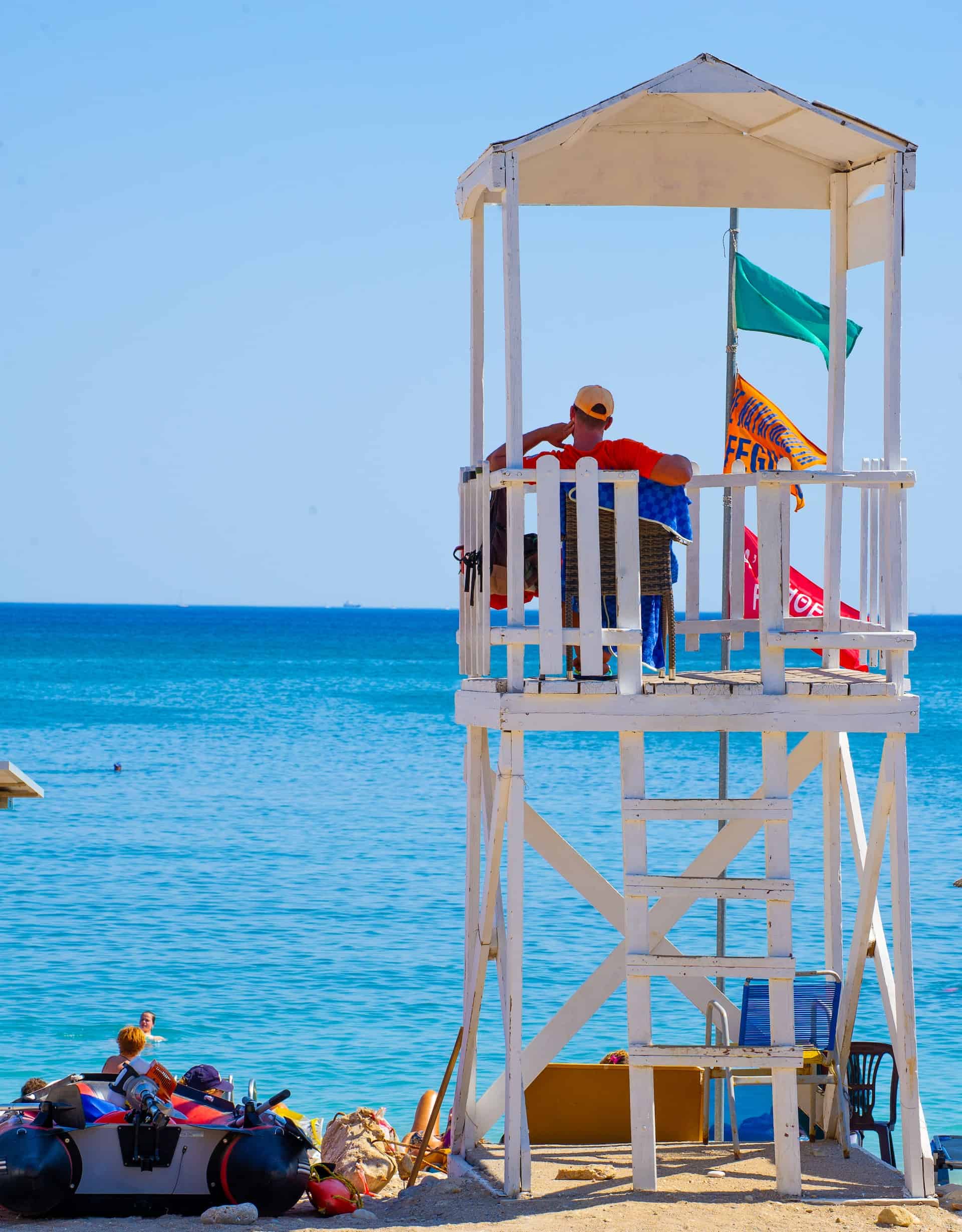 The City Should Be Considered a Beach Destination
Speaking of beaches, I was pleasantly surprised by the caliber of those I visited during my time in the city.
With winter looming in the not-too-distant future, spending time by the ocean was one of my top priorities.
The two beaches I went to were easily accessible by public transport.
I was able to catch a tram from outside our accommodation and travel a mere twenty minutes before finding myself by the water's edge.
There are even better beaches a bit further away from town. I recommend hiring a car to explore Athen's understated coastline in greater depth.
Athens Is a Bit Hip
I love a grungy city, and Athens certainly fits the bill. While the Greek islands are traditional hotspots for partygoers, I think it would be relatively easy to have a rockin' night out in the capital city.
Psiri is the nightlife district of Athens, with plenty of bars and restaurants to choose from.
My favorite was six d.o.g.s – a trendy bar with a relaxed atmosphere, an excellent outdoor area, and an impressive cocktail menu.
My opinion of the place was greatly aided by the fact that I and my travel partner's last drink was on the house.
Although to be fair, we'd consumed a few in the interim leading up to this moment. When on vacation, I suppose.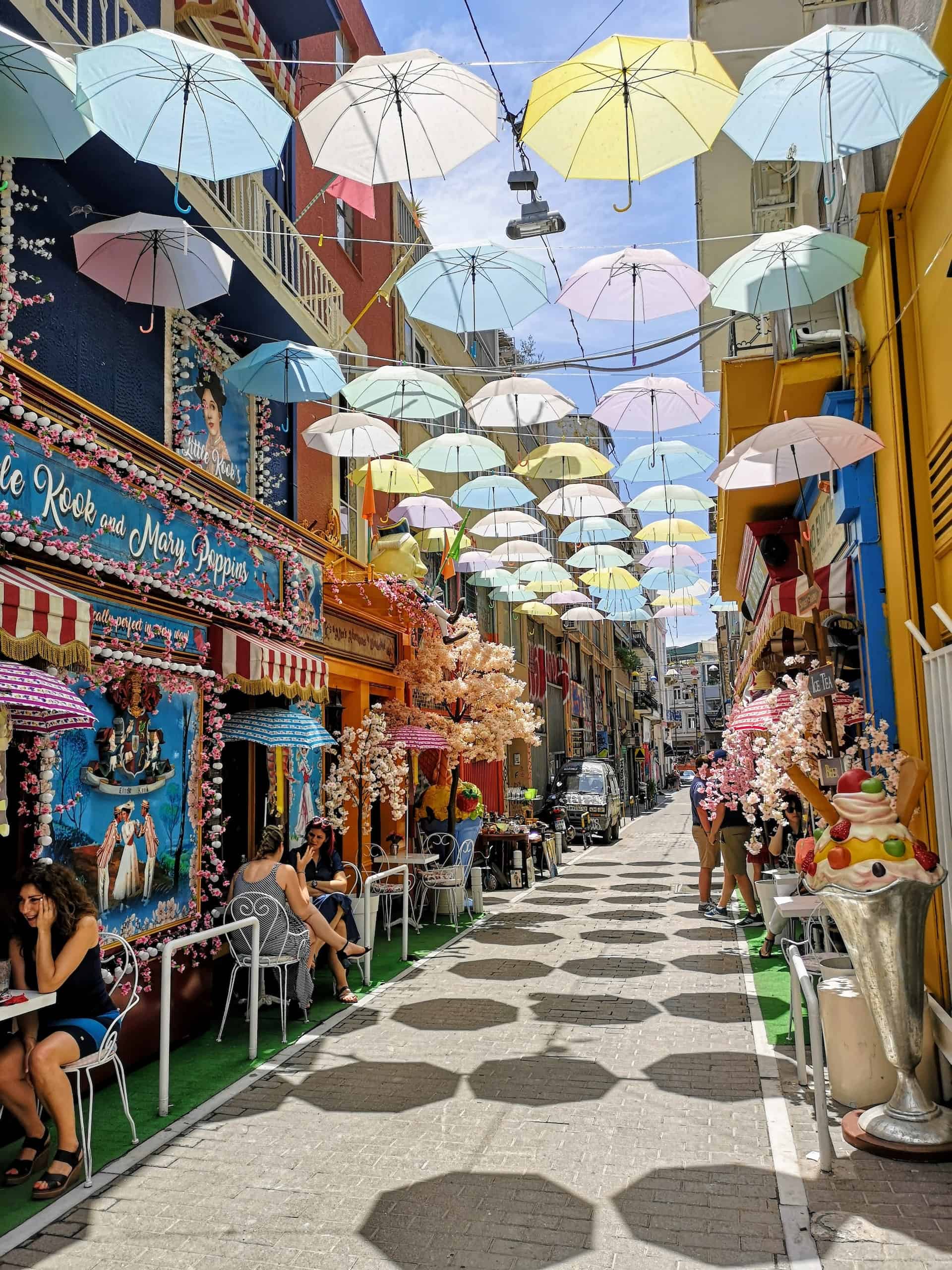 The Food Completely Blew My Mind
While stunning, the islands are notorious for the level at which they have been anglified.
As much as I love a hearty full English breakfast, I don't like going on vacation to eat what I could have at home.
Athens impressed me with its range of Greek cuisine. I sampled traditional and modern-day dishes, as you should in a new country.
However, I found delight in other restaurants, such as the French restaurant I feasted in one night.
My opinion of a place often relies directly on the quality of the meals on offer. Athens went above and beyond in delivering on this.
The Entire City Is Steeped in History
You can't go to Athens without immersing yourself in the city's history. The biggest problem is there's so much to pick and choose from.
As it is one of the world's seven wonders, the Acropolis tickets should be on your list.
If you're journeying there in the middle of summer (or are a keen photographer), you'll be best served by visiting earlier or later in the day.
A highlight for me was the Acropolis Museum. Rammed with ancient artifacts and interesting information, visiting the site was a childhood dream come true.
While the islands are spectacular, every trip to Greece should include a break in the country's understated capital city.
No matter what kind of vacation you're after or what time of the year, you're sure to find something interesting.
LC is an ex-expat who is currently re-exploring her home country of Australia. Follow her adventures at home and abroad via her blog Birdgehls, where she writes about travel, expat life, gushes on about various animals and bemoans her often futile attempts to go completely green. Or, you can look her up on Facebook.
Planning a trip? Go Backpacking recommends: