If you have ever visited London, you will know that it's one of the greatest cities for museums in the world.
Giant museums and galleries such as the British Museum and the Tate Modern regularly host blockbuster exhibitions.
They are often free to attend, so even budget backpackers can enjoy cultural time in the British capital.
But aside from the big hitters like the Tate, there are other smaller museums in London, which you might bypass without some insider knowledge.
Fortunately, as a born and bred Londoner, I can give you the inside track on the most remarkable museums in London that you've probably never heard of.
The Cartoon Museum
Slap bang in the heart of London, you can find a museum dedicated to the art of British cartoons and comic art since the 18th-century.
These cartoons aren't just great to look at – they play an important role in the country's social history, and political cartoons were right at the heart of British satire in centuries past.
And if you're interested in this topic, be sure to get in touch with The Cartoon Museum's staff and arrange to peruse their collection of 5,000 books on comics and cartoons.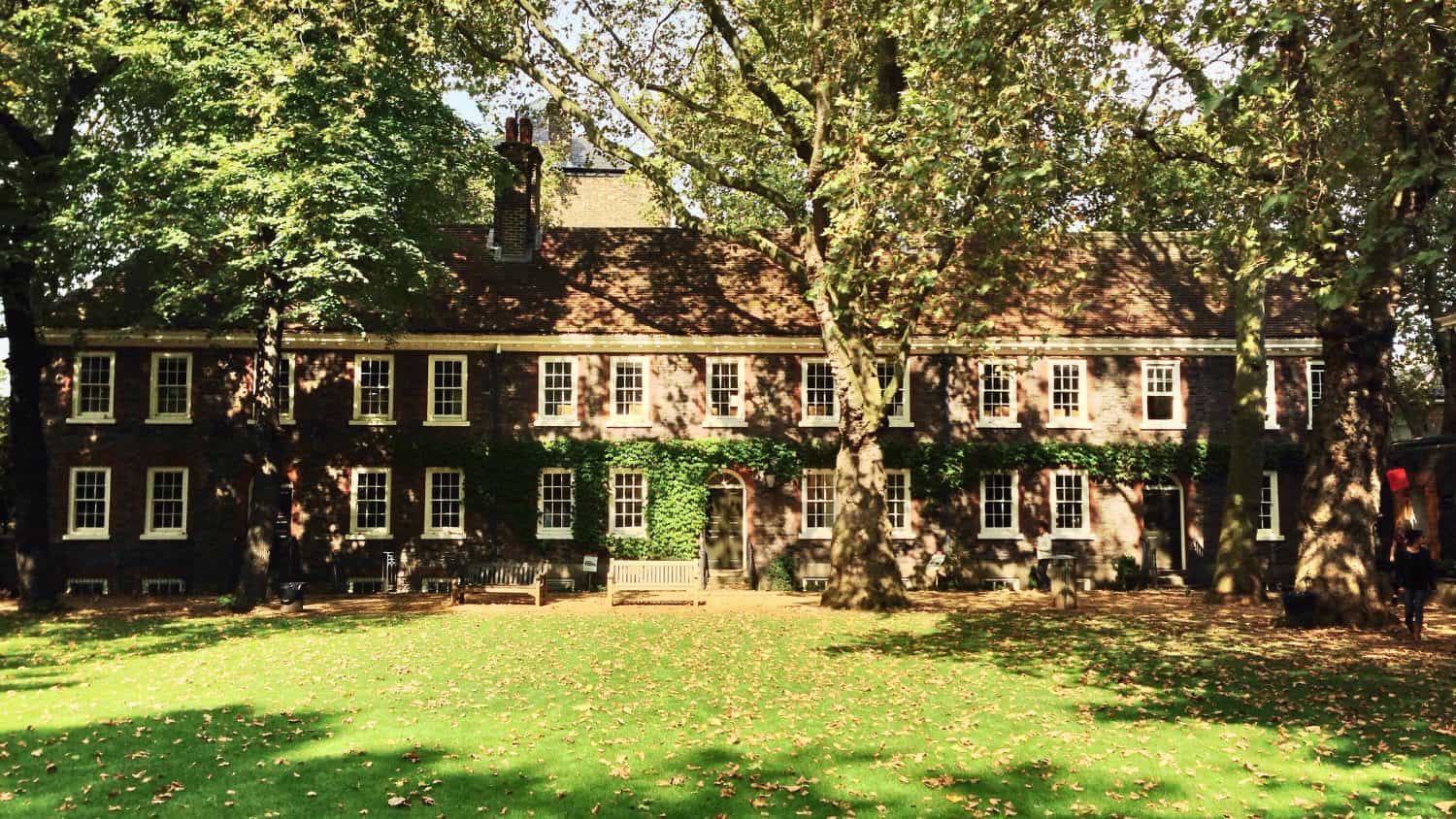 Geffrye Museum
This museum, an 18th-century alms-house dedicated to showing how British homes have changed over the centuries, occupies a special place in my life because I used to live just a stone's throw from it for many years.
As well as playing host to a series of charming rooms, the gardens are a significant reason to visit Geffrye Museum.
The period gardens show how domestic gardening has changed over the last four centuries, and they attract lots of birds and butterflies.
The Freud Museum
Although Freud was Austrian, he spent the last year of life in London with his family following their escape from Austria and the Nazi takeover, and this museum is situated in the house they lived in.
The house contains many original artifacts that shed light on how Freud and his family lived.
Of course, the most iconic item in the collection is Freud's psychoanalytic couch, where his patients would recline and undergo probing analysis by one of the twentieth century's greatest thinkers.
New London Architecture
One of the newest kids on the block, New London Architecture is much more than an architecture museum – it's a place where the changing cityscape is put under a microscope, debated, and discussed.
If, for no other reason, visit New London Architecture for their impressive interactive installation of London's physical development through the ages, including projections, interactive elements, and film.
Also, be sure to book a place on one of their fascinating walking tours.
V&A Museum of Childhood
This is another London museum that I lived close to in the East End, so I've visited on more than a handful of occasions.
Indeed, the main reason I visited this museum was that the building is so spectacular, a 19th-century structure made of iron and red brick.
Venture inside the Museum of Childhood, and you'll be no less impressed with its collection of childhood objects – the most extensive in the country.
The permanent collection tells a social history of British childhood, but there are also fascinating temporary exhibitions such as the current "Kites from Kabul" exhibit.
HMS Belfast
This is a museum like no other in London, chiefly because the whole museum is set aboard a historic British warship floating on the Thames.
Even though it's set on a boat, HMS Belfast is larger than many other museums in the capital, set over an expanse of nine decks.
Wander the decks, and you'll be immersed in the story of what life was like for shipmates from the Second World War and beyond.
You can even experience a sea battle by taking the helm in the gun turret.
London Canal Museum
After exploring the capital, you won't fail to notice that the city is dotted with many waterways, including canals.
The UK was the first country to implement a nationwide canal system.
This pioneering and extensive transport system is why the country became such a significant player on the world stage during the Industrial Revolution.
At the London Canal Museum, you can learn more about this fascinating history, and you can peek inside some canal boats themselves.
The museum itself is a fascinating Victorian ice warehouse where you can also learn about Britain's ice trade.
David is a young(ish) guy from London who has been traveling the world for three years now. He reports on his big gay world adventure (think stories about trying to hit on local gay talent and how the humidity is messing with his hair) on That Gay Backpacker. Follow him on Facebook and Twitter for the latest updates.
Planning a trip? Go Backpacking recommends: