Looking to escape the crowds and experience the authentic charm of the Emerald Isle? This guide is your ticket to exploring the hidden wonders of Ireland. From the rugged coastlines of Dingle to the gastronomic delights of Kinsale, we've rounded up five off-the-beaten-path towns in Ireland that offer a unique blend of natural beauty, history, and local charm.
Whether you're an adventure seeker, a foodie, or a history buff, these lesser-known spots are sure to make your trip unforgettable. So pack your bags and get ready to discover Ireland like never before.
Irish Towns
1. Dingle, County Kerry
Dingle is your place if you're a fan of rugged coastlines and adorable harbor towns. It's also a Gaeltacht area, meaning it's one of the regions where the Irish language is preserved and actively spoken.
Don't Miss: The Slea Head Drive for stunning ocean views and, of course, a visit to the local celebrity, Fungie the dolphin.
2. Kinsale, County Cork
Known as the "Gourmet Capital of Ireland," Kinsale is a dining destination for foodies. The town is also rich in history and offers a variety of outdoor activities.
Don't Miss: Charles Fort for a dose of history and panoramic views, and the annual Gourmet Festival if you're a food lover.
3. Clifden, County Galway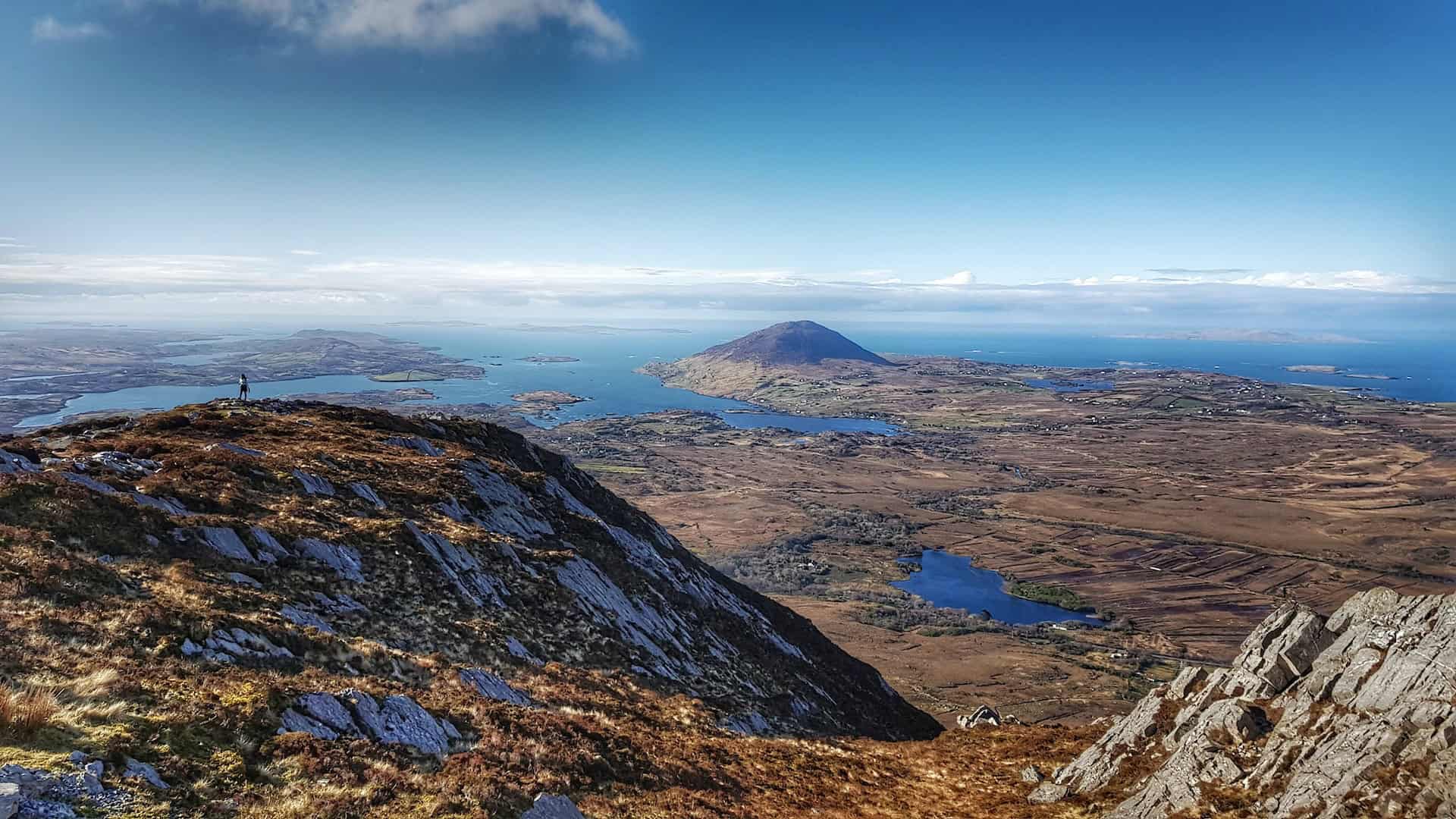 Nestled in the heart of Connemara, Clifden is an excellent base for exploring the natural beauty of western Ireland, including the Twelve Bens mountain range and the stunning Sky Road.
Don't Miss: The Connemara National Park for hiking, and the Alcock and Brown landing site commemorates the first non-stop transatlantic flight.
4. Carlingford, County Louth
This medieval town is perfect for those interested in history and folklore. It's said to be the inspiration for C.S. Lewis' Narnia.
Don't Miss: The Carlingford Oyster Festival if you're a seafood lover and the Leprechaun and Fairy Underground Cavern for a whimsical experience.
5. Ardara, County Donegal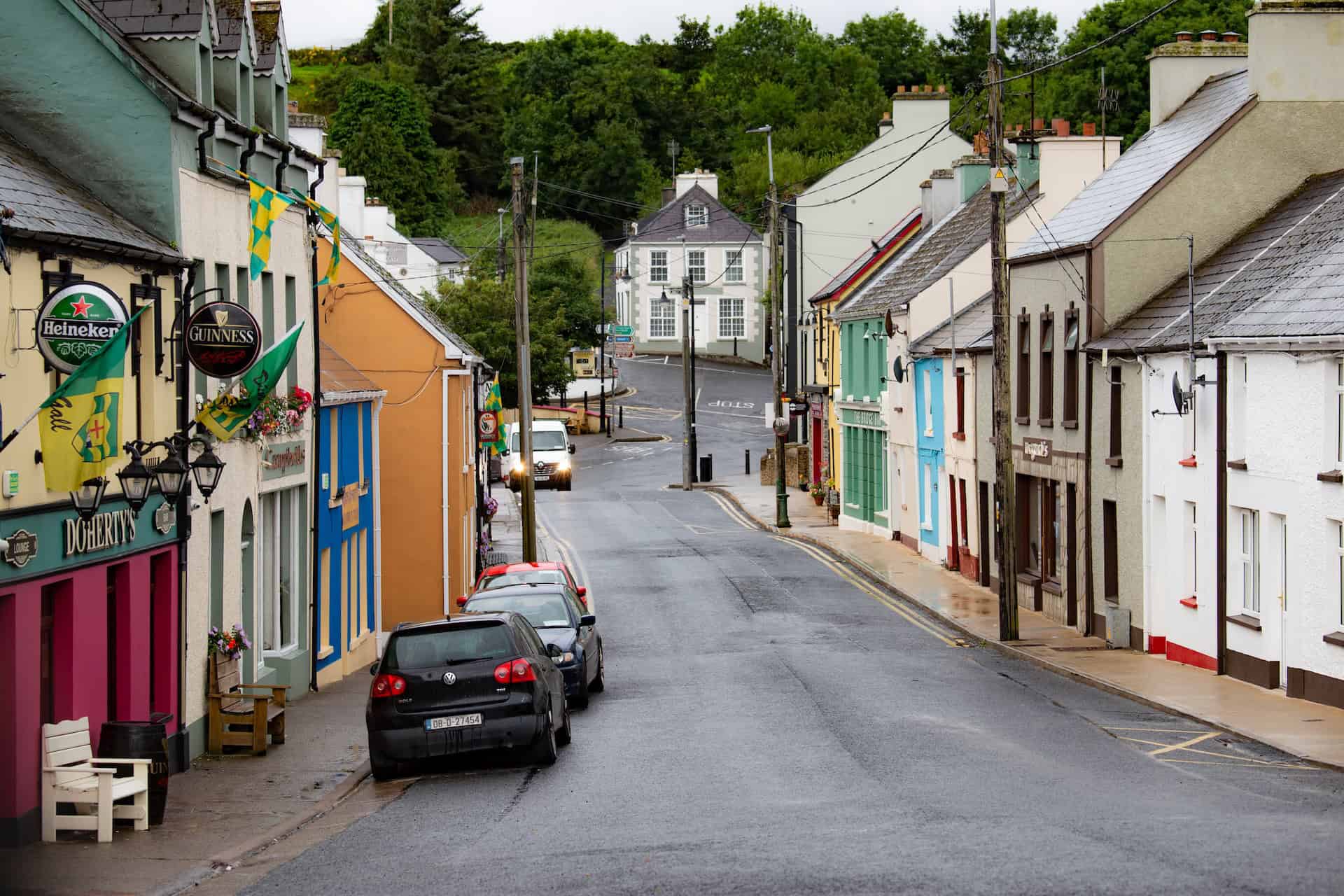 This small town is a hub for traditional Irish music and crafts, particularly handwoven tweed. It's also close to some of Donegal's most beautiful beaches.
Don't Miss: The Glengesh Pass for a scenic drive and Nancy's Bar for traditional Irish music and a pint.
6. Westport, County Mayo
Westport, one of Ireland's few planned towns, is located in the southeastern part of Clew Bay on the country's western coast.
Its town center was designed in 1780 and is a prime example of Georgian style. The charming streets and embankments are lined with trees. Beautiful bridges with colorful flowers that cross the river are strategically placed among them, further enhancing the city's appeal.
Don't Miss: Westport House, a Georgian-era manor built in 1650 on the site of O'Malley Castle; the castle's dungeons remain, and the house, surrounded by lakes and gardens, offers spectacular views of Clew Bay, Achill, and Clare Island.
7. Cahir, County Tipperary
Cahir is strategically located on an island in the River Suir. The town's name is a shortened version of the Irish term for "a fort in a place rich in fish."
Don't Miss: Cahir Castle, which stands on a rocky island on the River Suir and is one of the most spectacular castles in Ireland. The castle gives the impression of impregnability and guards a critical boat junction. It was built in the 13th Century.
If you are planning a two-week vacation in Ireland, then you can visit the off-the-beaten-path towns in Ireland above. But remember that you'll need to stay connected. Upon arrival in Ireland or before, while still in your country, search for Ireland eSIM data plans from Yesim.app.
Virtual SIM cards (eSIM cards)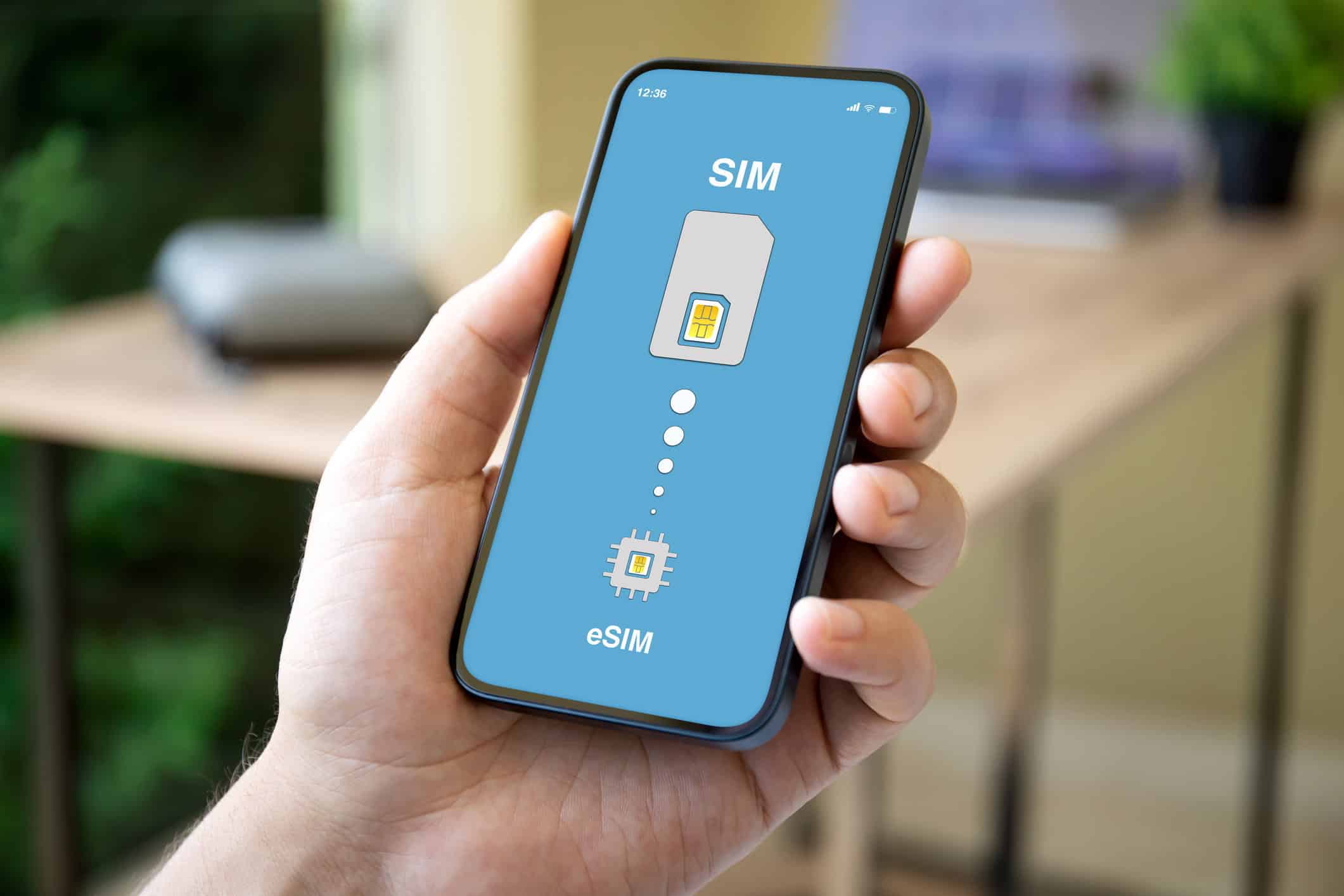 Don't worry if you don't know what an eSIM card is yet; we'll explain everything to you right now. You can connect to a mobile network using digital SIM cards instead of the older, more traditional plastic cards.
They are ideal for those who travel because you can easily install and activate a virtual SIM card on your compatible smartphone, such as an iPhone or Android.
Why choose eSIM in Ireland?
When traveling to quirky cities in Ireland, the last thing you want to worry about is finding a local SIM card or setting up roaming. This not only wastes time but can also be expensive.
A virtual SIM card solves this problem by allowing you to access local mobile coverage in Ireland.
How to Install an eSIM Card
We recommend installing an eSIM card from Yesim.app. Thanks to this application, the process takes only a few minutes. Download the app and adhere to the straightforward instructions.
Once enabled, you can use your virtual SIM card to make calls, send texts, and access the internet immediately.
Internet Access
When traveling through Ireland's quaint cities, internet access is a must. With the help of your eSIM card, you can focus more on your surroundings, look up eateries, talk with loved ones, and share experiences online.
In addition, to ensure the security of your communications on open networks, it is recommended to use a VPN. Many VPN apps are available for installation along with a virtual SIM card.
Conclusion
Off-the-beaten-path towns in Ireland are worth seeing, even if they require more time. With virtual SIM cards from Yesim.app, you won't have to worry about finding local SIM cards.
You can take in all the natural beauty of Ireland while being connected to the outside world, making calls, sending messages, and browsing the internet. We hope you have a wonderful trip and that you found this information helpful.
_____
This story is brought to you in partnership with Yesim.
Planning a trip? Go Backpacking recommends: