The word "Rome" evokes thoughts of historical grandeur, architectural marvels, and a rich cultural fabric spanning millennia. Although the city has an unmistakable charm, the good news is that it need not be expensive to enjoy it.
Rome welcomes you with open arms, offering many affordable and enjoyable experiences, allowing you to delve into its rich history and vibrant contemporary culture without draining your wallet.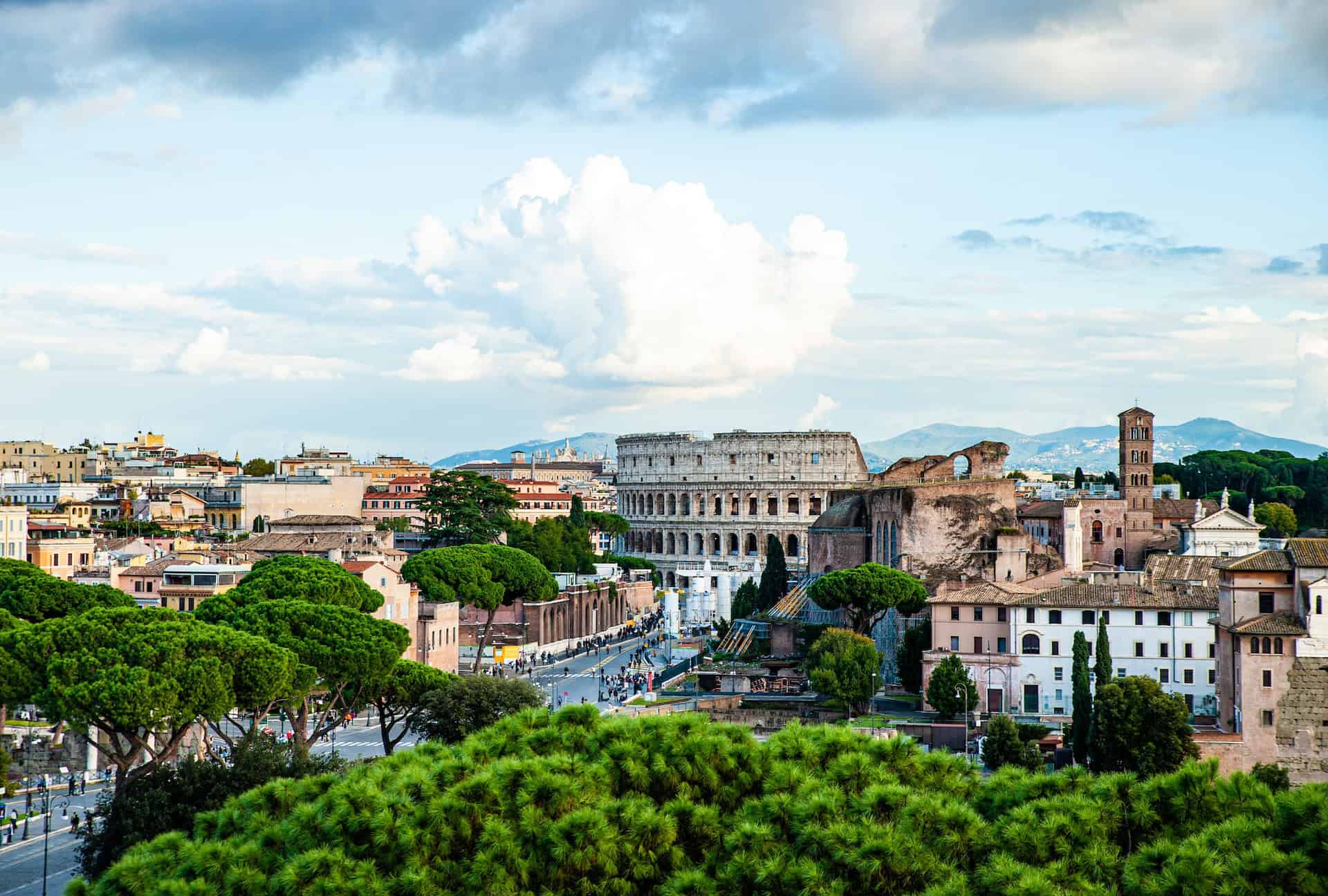 Rome has plenty in store for you, no matter your preferred mode of travel or areas of interest, whether you're a history buff, a foodie, an art lover, or just an adventurer looking for special moments.
We've handpicked more than a dozen budget-friendly activities that promise to make your Roman adventure memorable and economical.
Rome's Attractions
1. Explore the Roman Forum
The Roman Forum is a sprawling archaeological site, once the bustling center of ancient Rome, that offers an immersive experience of daily life in the ancient world.
To access the Roman Forum, adults have an entrance fee of approximately €16. This ticket grants you entry to the Forum and covers visits to Palatine Hill and the iconic Colosseum. It's a comprehensive package that allows two days to explore the sites.
Wander through the open-air museum, the Roman Forum, where you'll encounter the ruins of temples, basilicas, and other structures that once stood as vital hubs of ancient Roman life.
The magnificent views and intriguing ruins of Palatine Hill provide a fascinating look back at Roman history.
There may be reduced entrance fees or even free access on certain days if you are a student under 25 with a valid student ID or an EU citizen between 18 and 25.
2. Discover the Colosseum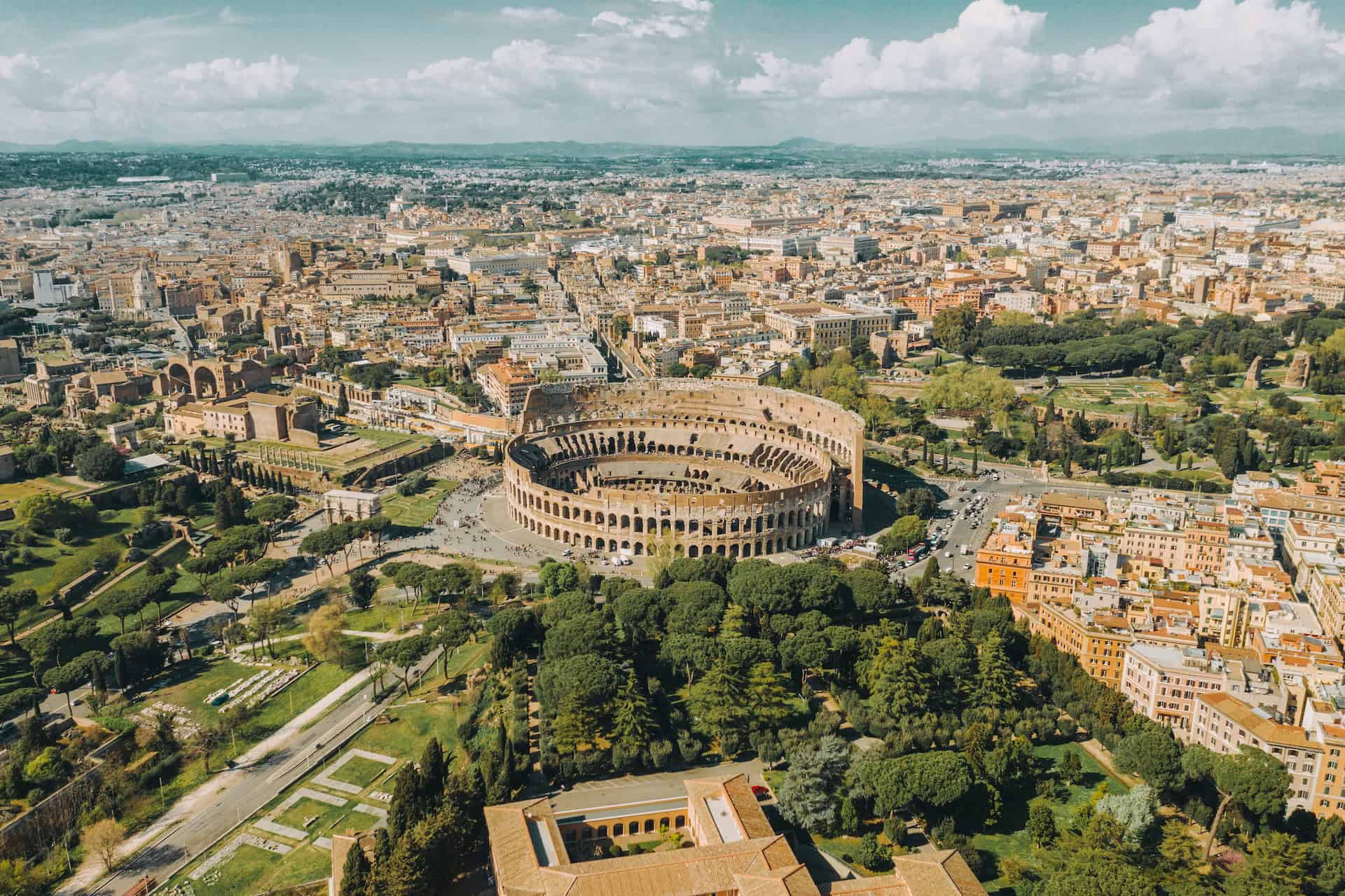 The Colosseum, Rome's most iconic symbol, is an absolute must-see. While an entrance fee applies, the experience of standing within this ancient amphitheater, where gladiator contests and other grand spectacles unfolded, is genuinely awe-inspiring.
To explore the Colosseum, there's a standard adult entrance fee of approximately €16. This ticket lets you enter the monumental amphitheater and imagine the crowd's roar during ancient contests.
As with the Roman Forum, you can opt for the combined ticket that covers the Colosseum, the Roman Forum, and Palatine Hill for the same price. It's a convenient and cost-effective way to experience multiple historical sites.
Like the Roman Forum, the Colosseum extends reduced rates or free entry to particular groups, including students and EU citizens who meet specific criteria. Keep an eye on the latest pricing and eligibility information when planning your visit.
3. Throw a Coin in the Trevi Fountain
A visit to Rome is incomplete without tossing a coin into the Trevi Fountain to ensure your return to the city. It's a free and delightful tradition. Tossing a coin into the fountain is believed to ensure your return to the Eternal City.
Participating in the Trevi Fountain's time-honored tradition is one of the best things to do in Rome and is entirely free.
As you approach the fountain, be sure to have a coin ready. Toss the coin over your left shoulder using your right hand to ensure your return to Rome.
4. Stroll Through Piazza Navona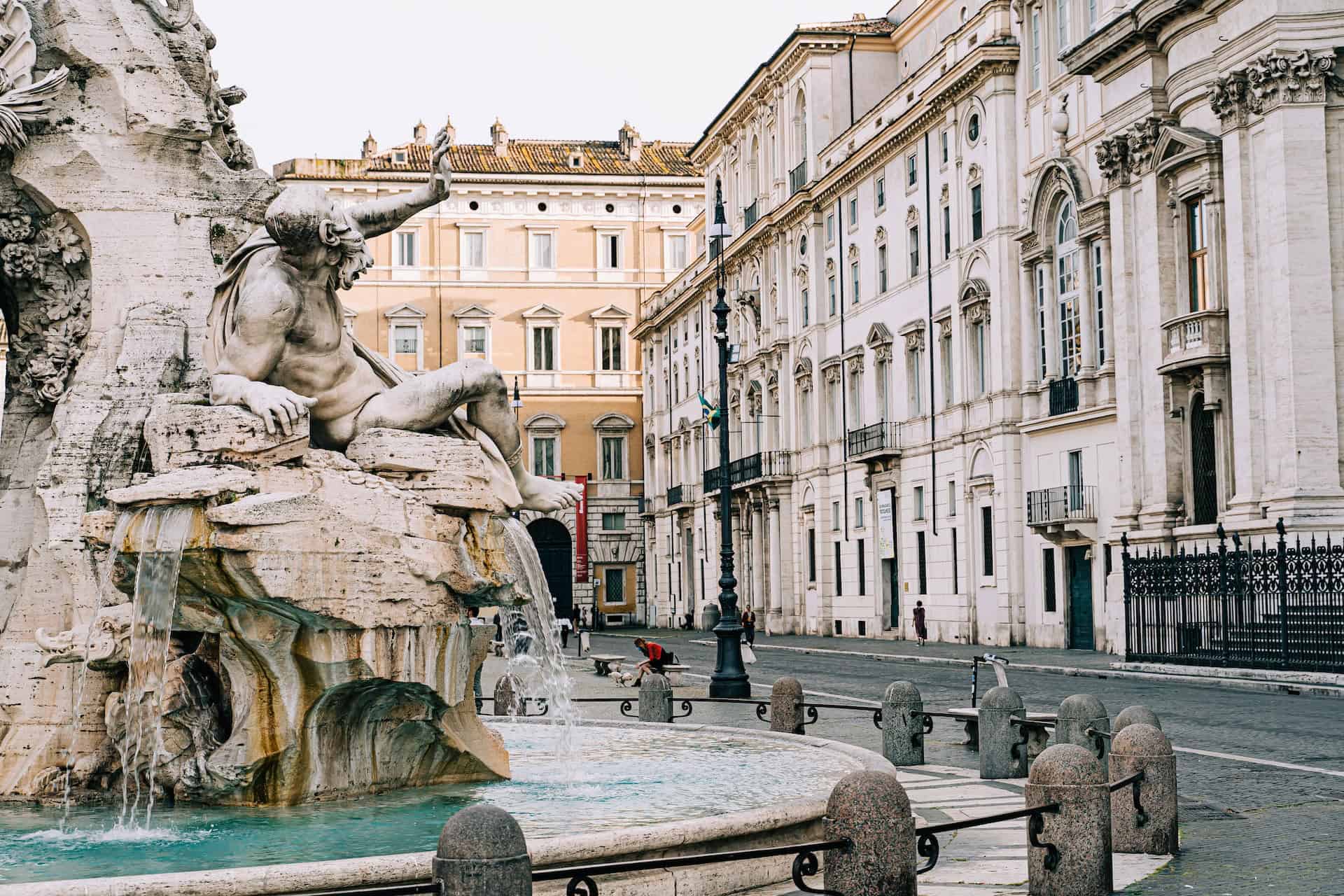 Piazza Navona is one of Rome's most picturesque squares, renowned for its Baroque architecture and vibrant atmosphere. At its heart lies Bernini's Fountain of the Four Rivers, a masterpiece of artistry.
Strolling through Piazza Navona is a delightful and cost-free experience. As you wander through the square, you can admire the magnificence of the Baroque fountains and buildings.
The centerpiece is Bernini's Fountain of the Four Rivers, a remarkable work of art that takes center stage in this charming piazza.
5. Enjoy Museums on the First Sunday
Rome's first Sunday of the month is a gift to culture enthusiasts. On this day, numerous state-owned museums and archaeological sites welcome visitors at no cost.
This includes prestigious institutions like the Capitoline Museums, the National Roman Museum, and the Baths of Diocletian.
Prepare to be enthralled by an array of masterpieces, from ancient Roman sculptures and artifacts to Renaissance paintings and historical gems.
Your exploration will take you through centuries of art and history, providing a deep dive into Rome's rich cultural heritage, all without spending a single coin.
While this day offers an exceptional opportunity, it's important to note that it's a popular choice for locals and tourists. As a result, some museums might get crowded.
To make the most of your visit, consider arriving early, planning your route, and checking the opening hours of the specific museums you wish to explore.
6. Visit the Pantheon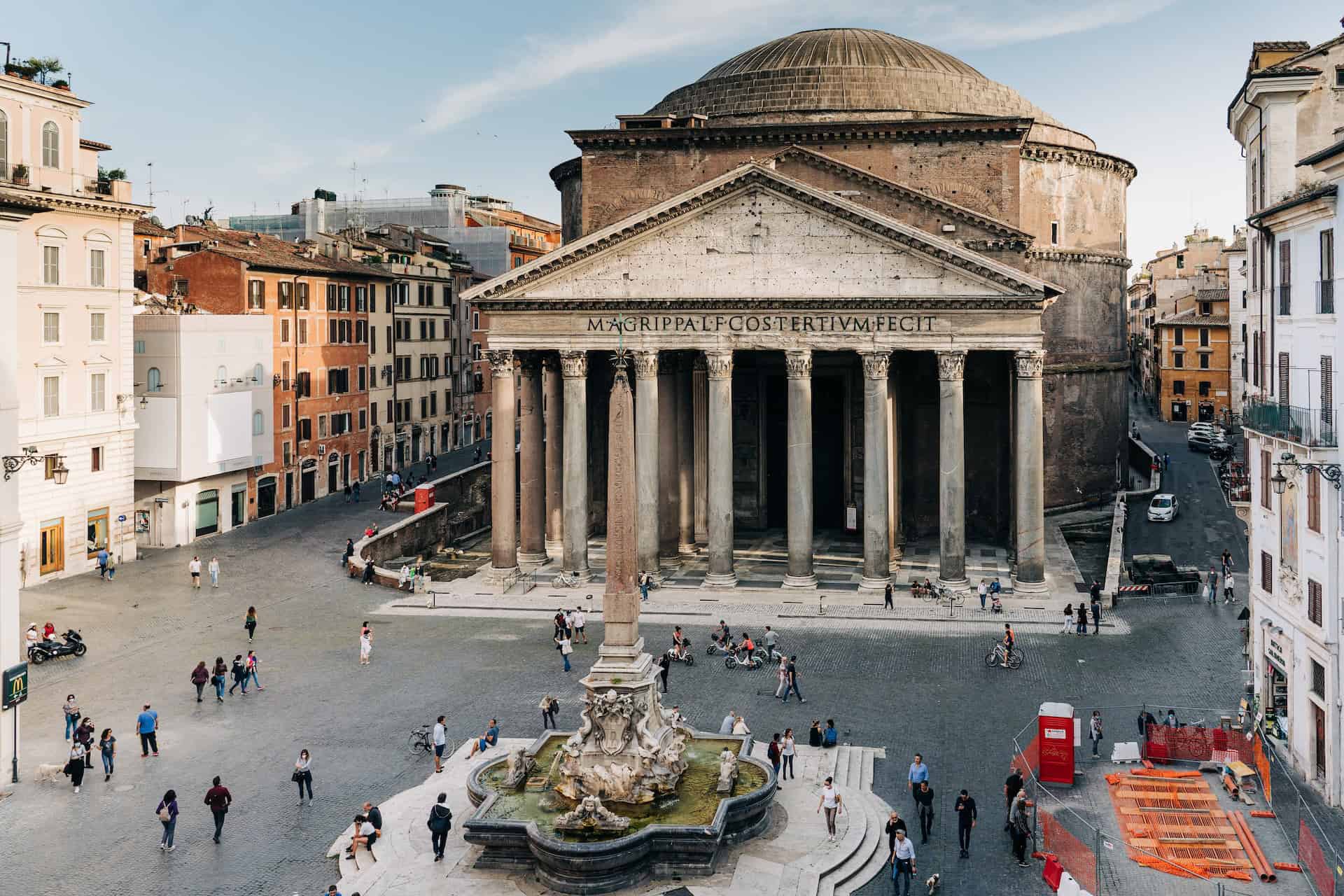 The Pantheon is evidence of Rome's incredible architecture. This ancient temple, later converted into a church, is famed for its unique domed ceiling, which has a circular oculus at its peak.
The beauty of the Pantheon lies not only in its architectural majesty but also in the fact that it offers free entry to all visitors every day. Stepping inside, you'll be in awe of this architectural masterpiece without spending a penny.
The Pantheon's architecture is an example of ancient Rome's engineering prowess. The colossal dome, crowned by the oculus, is a work of art.
As you explore the interior, you'll encounter historical significance, including the final resting place of the celebrated Renaissance painter Raphael.
7. Picnic at Villa Borghese Gardens
Villa Borghese Gardens provides a serene backdrop for a relaxing picnic. It offers a tranquil escape in the heart of Rome, making it an ideal spot for a budget-friendly picnic. The cost depends on your preferences.
You can purchase picnic supplies at local markets, offering a range of options from fresh produce, cheese, and bread to ready-made sandwiches. Plan your picnic within your budget, and soak in the enchanting atmosphere of this urban oasis.
After your picnic, take a stroll through the gardens. You can also explore the Galleria Borghese, an art gallery within the park that features a remarkable collection of sculptures, paintings, and antiquities. Entrance to the gallery requires a separate fee and should be booked in advance.
8. Walk the Appian Way
The Appian Way, or Via Appia Antica, is one of Rome's most famous ancient roads. It's a historic journey that takes you through time and can be enjoyed at no cost.
The thrilling part about exploring the Appian Way is that it doesn't cost a thing. You can walk along this ancient road, passing by ancient ruins, Roman tombs, and picturesque countryside views.
Along the way, you'll encounter the Catacombs of San Callisto, a network of underground burial sites. While entry to the catacombs may require a fee, you can explore the external surroundings and appreciate the historical significance for free.
Consider starting your Appian Way journey early in the morning to avoid the day's heat and savor a more serene atmosphere. Don't forget to wear comfortable shoes for walking, and pack some water and snacks for the adventure.
9. Wander Through Trastevere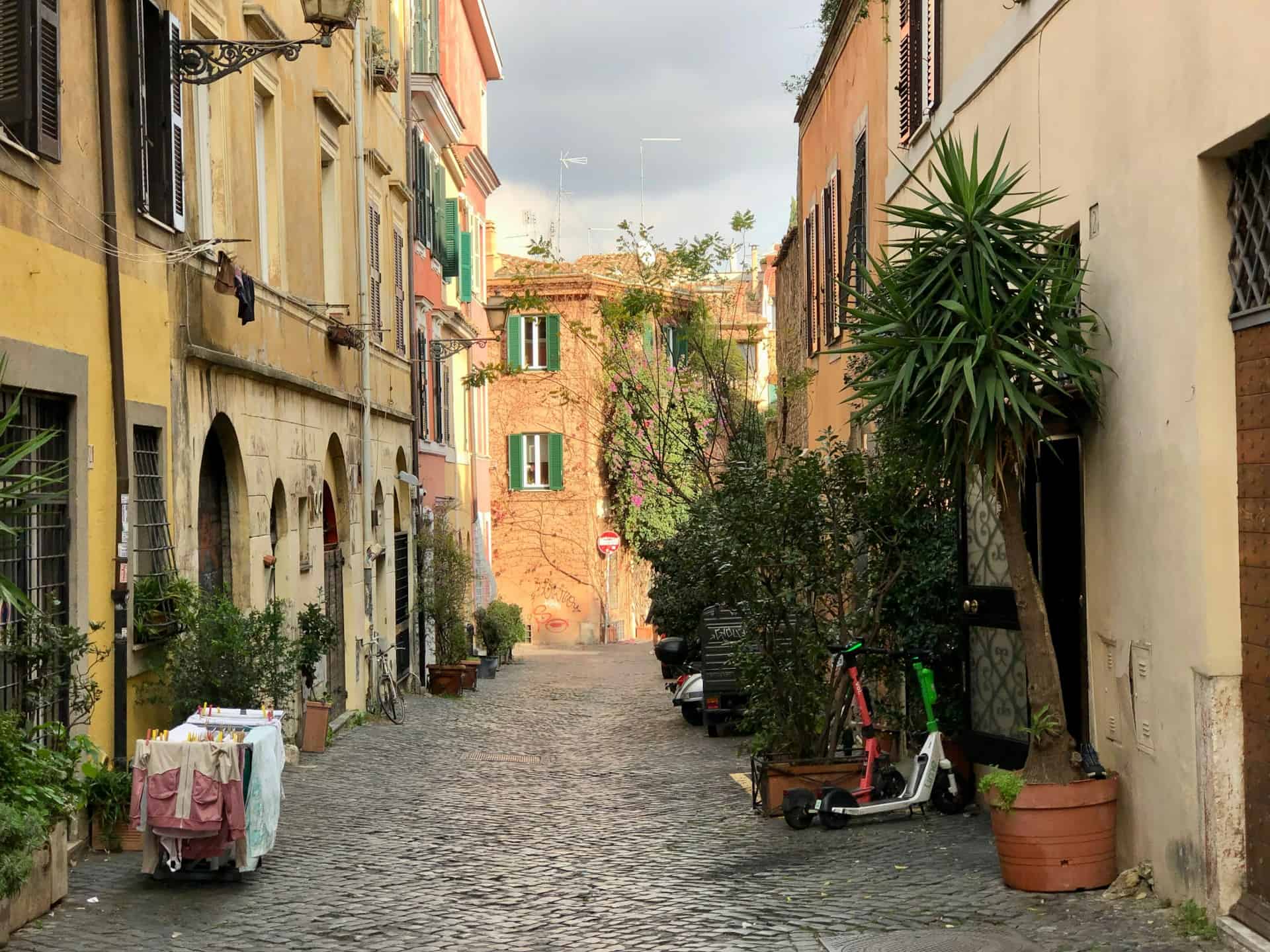 Trastevere is one of Rome's most charming neighborhoods and the best part? It's completely free to explore.
Roaming the narrow cobblestone streets of Trastevere offers a delightful glimpse into authentic Roman life. You can admire colorful buildings, quaint cafes, and vibrant street art without spending a dime.
Don't miss the Basilica di Santa Maria, a stunning church with magnificent mosaics you can enter for free.
Trastevere comes alive in the evening, making it a perfect spot for a budget-friendly dinner. Enjoy a slice of authentic Roman pizza or indulge in gelato while immersing yourself in the neighborhood's lively atmosphere.
10. Visit the Orange Garden
Rome, known for its historical riches and vibrant culture, offers numerous affordable and captivating activities to enrich your Roman adventure without straining your budget.
One such hidden gem is the Orange Garden, or Giardino degli Aranci, perched on Aventine Hill, which boasts an incredible panoramic view of the city. The best part? Entry is entirely free.
This tranquil garden is graced with fragrant orange trees and offers a captivating setting to relax, partake in a picnic, or witness the sun's graceful descent.
From this elevated viewpoint, you can behold Rome's iconic landmarks, including the Vatican City, the Colosseum, and St. Peter's Basilica. This makes it an ideal place to finish a day of sightseeing in Rome.
11. See the Bocca della Verita (Mouth of Truth)
Hidden within the ancient walls of the Church of Santa Maria in Cosmedin lies the Bocca della Verita, a genuinely fascinating relic.
This mysterious sculpture, renowned for its purported ability to discern truth from falsehood, beckons you to uncover its secrets.
As you approach the solemn stone face, don't forget to engage in the centuries-old tradition of placing your hand inside the "mouth." It's a free and enthralling encounter with Rome's enigmatic history.
12. Marvel at the Piazza Venezia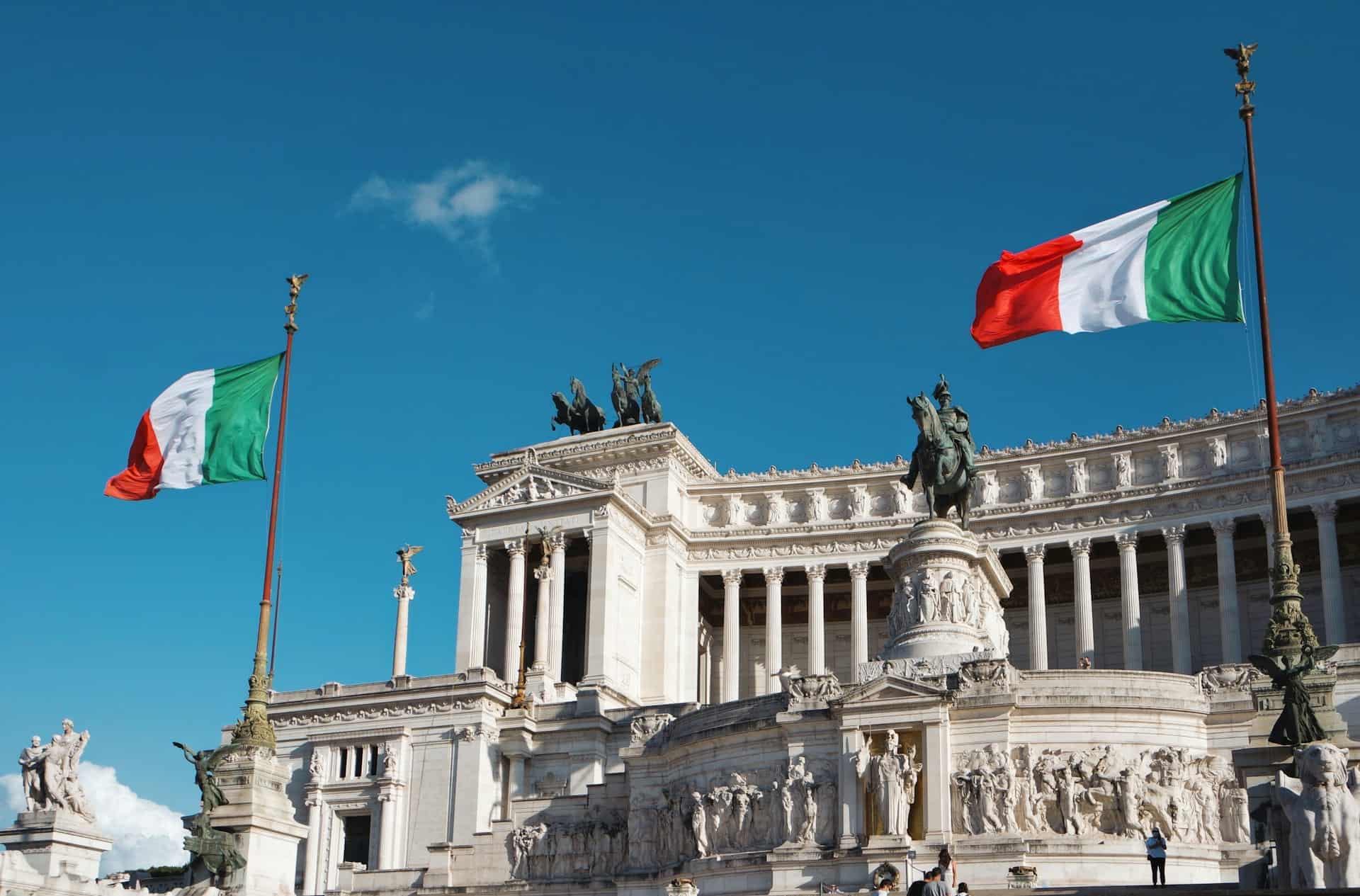 Piazza Venezia, a sprawling square at the heart of Rome, boasts a majestic presence with its centerpiece, the Altare della Patria (Altar of the Fatherland).
This imposing monument is a testament to Italy's national identity and struggle for unification. You won't have to pay anything to enjoy the magnificence of this artistry.
Spend some time admiring the elaborate architectural features and the meaning incorporated into its construction. While you can choose to explore the Altar of the Fatherland Museum, be aware that this part might involve an entrance fee.
However, relishing the exterior beauty of the square and absorbing its historical significance is an entirely cost-free experience that allows you to soak up the rich heritage of Rome.
13. People-Watch at Campo de' Fiori
A visit to Campo de' Fiori, a bustling market square in the heart of Rome, offers you the chance to engage in the delightful pastime of people-watching, soak in the lively atmosphere, and perhaps even pick up some affordable local produce.
Stroll through this vibrant piazza and observe the intriguing blend of street performers, shoppers, and vendors. As you wander, you'll find an array of colorful stalls selling fresh, locally sourced products, adding an authentic touch to your Roman experience.
While there may be temptations to purchase some of these delectable offerings, merely enjoying the lively ambiance is a cost-free way to connect with the heart of Rome.
14. Experience the Aventine Keyhole
Atop the picturesque Aventine Hill, the Priory of the Knights of Malta cradles one of Rome's most beguiling treasures – the Aventine Keyhole. Within its ancient archway, you'll discover the breathtaking entirety of St. Peter's Basilica in all its glory.
Interestingly, It comes free of charge. As you peer through this time-honored keyhole, prepare to be mesmerized by a spectacular optical illusion, a moment where the dome of St. Peter's Basilica aligns with the utmost precision within the keyhole's frame.
It's an enchanting encounter that unveils Rome's iconic landmarks from an entirely new and mesmerizing perspective, all without denting your wallet.
Don't forget to have your camera ready; you'll want to capture this captivating view – a perfectly framed masterpiece – for posterity.
15. Free Open-Air Films
During the warm summer months in Rome, the city hosts enchanting outdoor film screenings in various parks, offering a delightful and cost-free evening under the stars.
You can relish the cinematic experience surrounded by Rome's charming ambiance without spending a penny.
Check the local event listings for details on the specific locations and movie schedules. Bring a blanket, some snacks, and your favorite company, and enjoy a memorable night of cinema beneath the Roman night sky.
16. The Capuchin Crypt
Delve into the crypts of the Capuchin Church, also known as the "Bone Chapel." This unique attraction offers a thought-provoking journey into the macabre yet artistic display of human bones used as a form of religious expression.
While it may not be for the faint of heart, the entrance is usually quite affordable, and it's an opportunity to delve into a lesser-known facet of Rome's history and culture.
The crypt's ambiance, adorned with intricate bone arrangements, invites you to contemplate life, mortality, and the transcendence of art beyond traditional boundaries. It's a distinctive experience open to everyone, regardless of their religious background.
17. Villa Doria Pamphilj Park
Villa Doria Pamphilj is located in the heart of Rome. It is one of the city's largest and most picturesque parks, offering a tranquil escape from the bustling urban life. Access to this green oasis is free.
You can enjoy walks through lush gardens, take in stunning views from the Belvedere terrace, and even have a relaxing picnic amidst nature.
The Villa Doria Pamphilj is a perfect place to unwind and connect with nature, making it an ideal spot for a budget-friendly outing.
Whether you want to soak up the serenity, explore the historical buildings within the park, or savor a peaceful day outdoors, this park is a delightful option for anyone to enjoy, regardless of their background or beliefs.
Before You Go
Rome, with its historical treasures and vibrant culture, can be enjoyed on a budget. These affordable activities allow you to make the most of your Roman adventure without overspending.
So, pack your walking shoes, grab your map, and get ready to explore the Eternal City without emptying your wallet.
Scarlett Johnson is an experienced content writer and a passionate traveler. With six years of expertise in the field, she has become a valuable asset to the team at thecrazytourist.com, where she serves as the dedicated author. Scarlett's love for exploring new destinations and immersing herself in different cultures fuels her writing, allowing her to create engaging and informative content for travel enthusiasts around the world.
Planning a trip? Go Backpacking recommends: