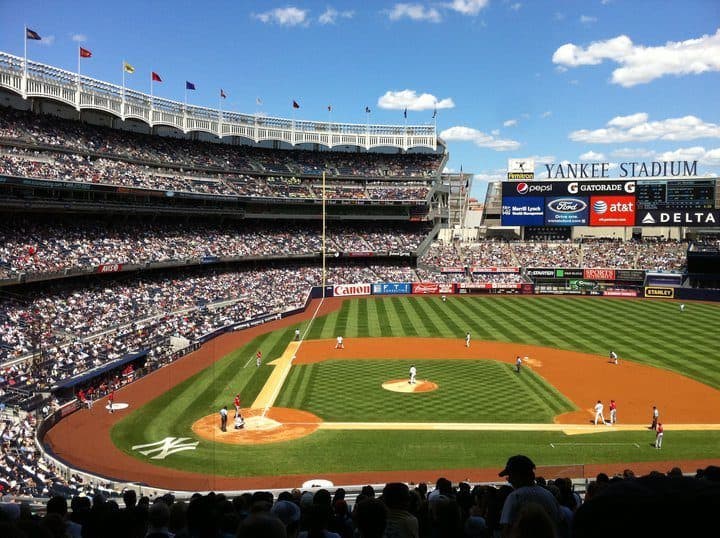 Growing up in the suburbs of New York City, I had the chance to enjoy many quintessential New Yorker experiences at a young age.
Summer was always a highlight, with family trips to baseball games and the beach.
Twenty-five plus years later, I still look back on those experiences fondly.
As an adult, they still hold the same appeal for me and countless others, whether they've been a New York for life or are visiting the city for the first time.
So grab a room at one of the many New York boutique hotels, and start planning your trip with my top picks for enjoying Summer in New York.
1. Catch a Baseball Game at Yankee Stadium
Physically, the new Yankee Stadium may not be "The House That Ruth Built," but the Babe's spirit is alive and well in the new design.
As a kid, my parents would take us to the old Yankee Stadium, the one built in 1923, which was home to so much of the Bronx Bombers' history.
Today, I still can't think of a better way to spend a Summer afternoon or evening than at the ballpark, with a Kosher hot dog in one hand and a beer in the other.
Unlike football, tickets to a regular-season baseball game are still affordable for most, and the games attract men and women of all ages, races, and backgrounds.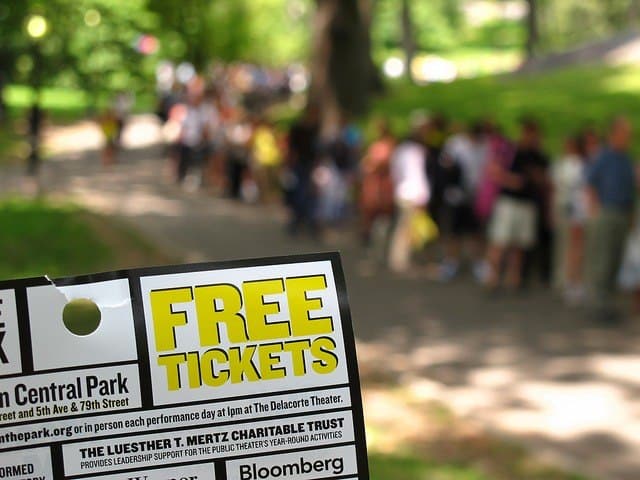 2. Shakespeare in the Park
In addition to being a big sports city, New York is also home to Broadway and some of the world's top theatrical performances. But you needn't spend a lot of money to catch a show.
Every Summer, people line up early each morning to collect tickets to Shakespeare in the Park, a longstanding tradition of free, outdoor public performances.
Meryl Streep, Martin Sheen, Christopher Walken, Anne Hathaway, and Julia Stiles have performed here.
Tickets are made available daily at 1 PM, and the performances start at the Delacorte Theater (near 81st Street) each night at 8:30 PM.
Currently running is the musical Love's Labor Lost.
3. Ride the Cyclone at Coney Island
Originally opened in 1927, the Coney Island Cyclone is one of America's oldest roller coasters. On July 12, 1988, it was declared a New York City landmark.
Located in Brooklyn, the Cyclone has had a rocky history over the years, but today it in wonderful condition and still thrills riders.
In fact, after being afraid of roller coasters since my childhood trips to Disneyworld (don't get me started on Space Mountain), it was the Cyclone where I chose to face my fear as an adult.
And I'm happy to report I overcame it with a giant smile on my face!
The Cyclone is located on the beach, so you can make a bigger day of your visit by bringing a bathing suit or simply going for a walk along the boardwalk.
4. Walk the Highline
The Highline is a shining example of a successful urban renewal project that cuts through Manhattan.
The long-abandoned, elevated train tracks have been transformed into parks and gardens, offering visitors the chance to escape the streets' traffic below.
The Highline also offers you the chance to get wonderful views of New York's ever-changing skyline.
5. South Street Seaport
New York City has always been a fascinating mix of new and old. Some of the world's first skyscrapers contrast against the newest, most technologically advanced building designs.
These contrasts are also on display at the South Street Seaport, where tall ships from a bygone era contrast against the modern glass and steel buildings.
Like the Yankees games, the South Street Seaport is a place I first experienced as a kid. I can still recall my fascination with the saltwater taffy we'd buy there.
If you're looking to take a nautical twist this Summer, head to the South Street Seaport to explore the boats and enjoy your favorite seafood by the water.
_________
This post was written by Dave and brought to you by Slh.com.
Dave is the Founder and Editor in Chief of Go Backpacking and Feastio. He's been to 66 countries and lived in Colombia and Peru. Read the full story of how he became a travel blogger.
Planning a trip? Go Backpacking recommends: