Beautiful landscapes, incredible wildlife in their natural habitat, and a tropical Indian Ocean coastline are just a few widely recognized attractions in Kenya.
There are tons of things to do in Kenya, from exploring the capital city of Nairobi to walking through the breathtaking Great Rift Valley and hanging out on Lake Victoria. It's no wonder that Kenya has seven UNESCO World Heritage Sites.
Top Things To Do In Kenya
1. Wildlife Safari
There's nothing more famous about Kenya than going on a safari in one of the many national parks or reserves located throughout the country, like the stunning Nairobi National Park.
The most famous wildlife viewing sanctuaries include Maasai Mara, Amboseli, Lake Nakuru, and Tsavo East.
For many, the goal is to catch a glimpse of the African Big 5: lions, leopards, elephants, buffalo, and rhino.
The smaller ones or animals further away are better visible using magnifying devices. A monocular like the Scout TK will do for a good 200 yards visibility.
Safaris can be on the expensive side, but going on a safari and observing African animals in their natural habitat is a once-in-a-lifetime experience for many travelers.
There's nothing more stunning than watching African elephants (baby elephants are adorable), black rhinos and white rhinos, not to mention countless species of birds, while out on game drives or walking safaris.
Are you ready to go on safari in Kenya? Compare these two incredible trips from G Adventures!
2. Witness the Wildebeest Migration
The Maasai Mara game reserve in Kenya and the Serengeti in Tanzania share the annual Wildebeest migration.
The captivating event is one of the few natural land migrations that remains intact today.
Every year, 1.5 million wildebeests and zebra migrate overland in search of food and water.
This great migration event occurs between July and August, depending on the rainy season.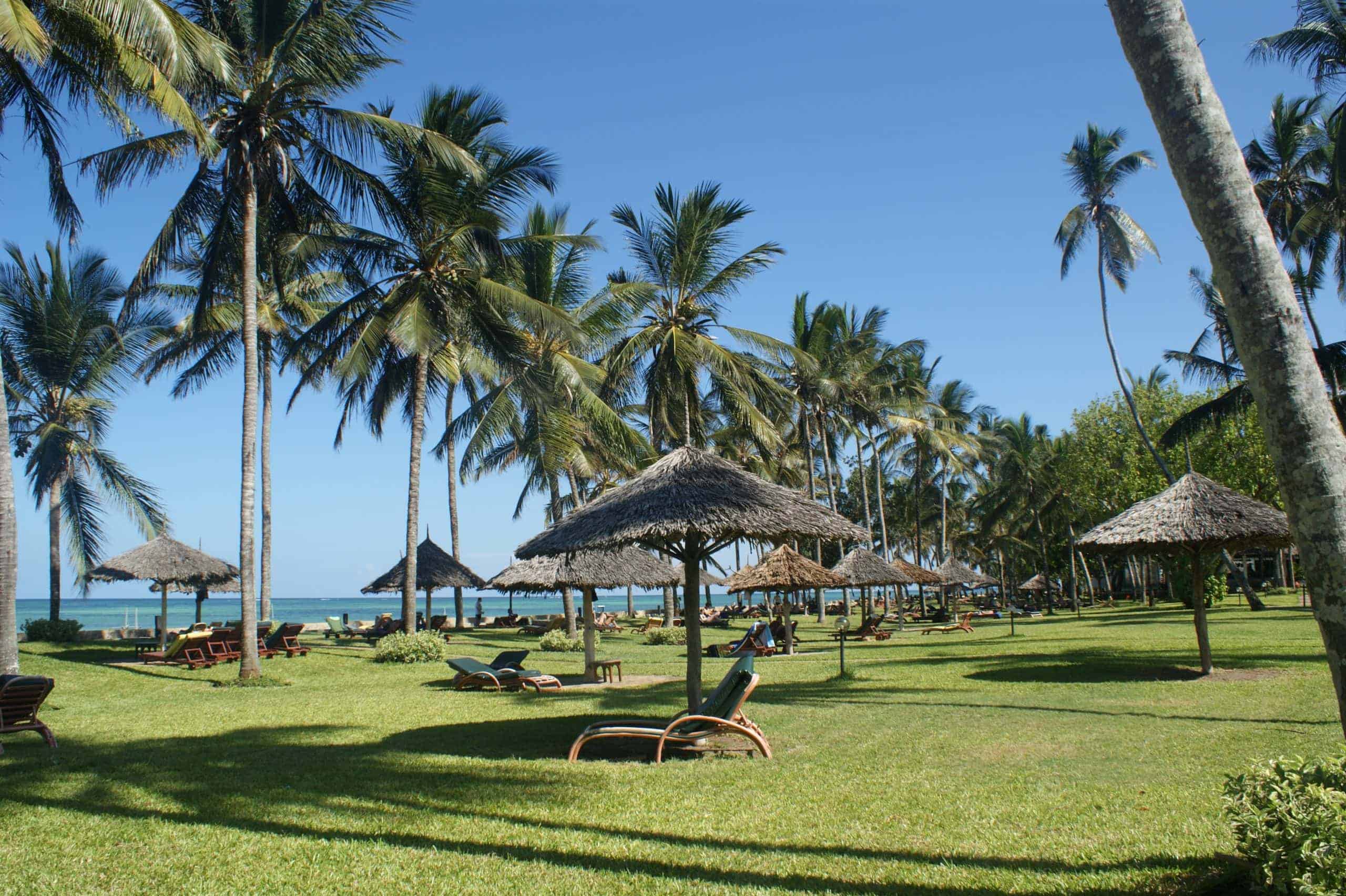 3. Relax on the East African Coast
The East African coast of Kenya is the perfect place to take it easy and enjoy a beach holiday.
The laid-back attitude and friendly Kenyans along the coast add to the serenity, along with pristine stretches of white sand on beautiful beaches with swaying palms.
You can scuba dive in the clear blue Indian Ocean to top it all off. This is one of the best ways to explore the coral reefs off Kenya's coast, a great spot to appreciate Kenya's extraordinary biodiversity.
To check out the Kenyan coast, you might visit areas around Mombasa, Diani Beach, Malindi, or Kilifi.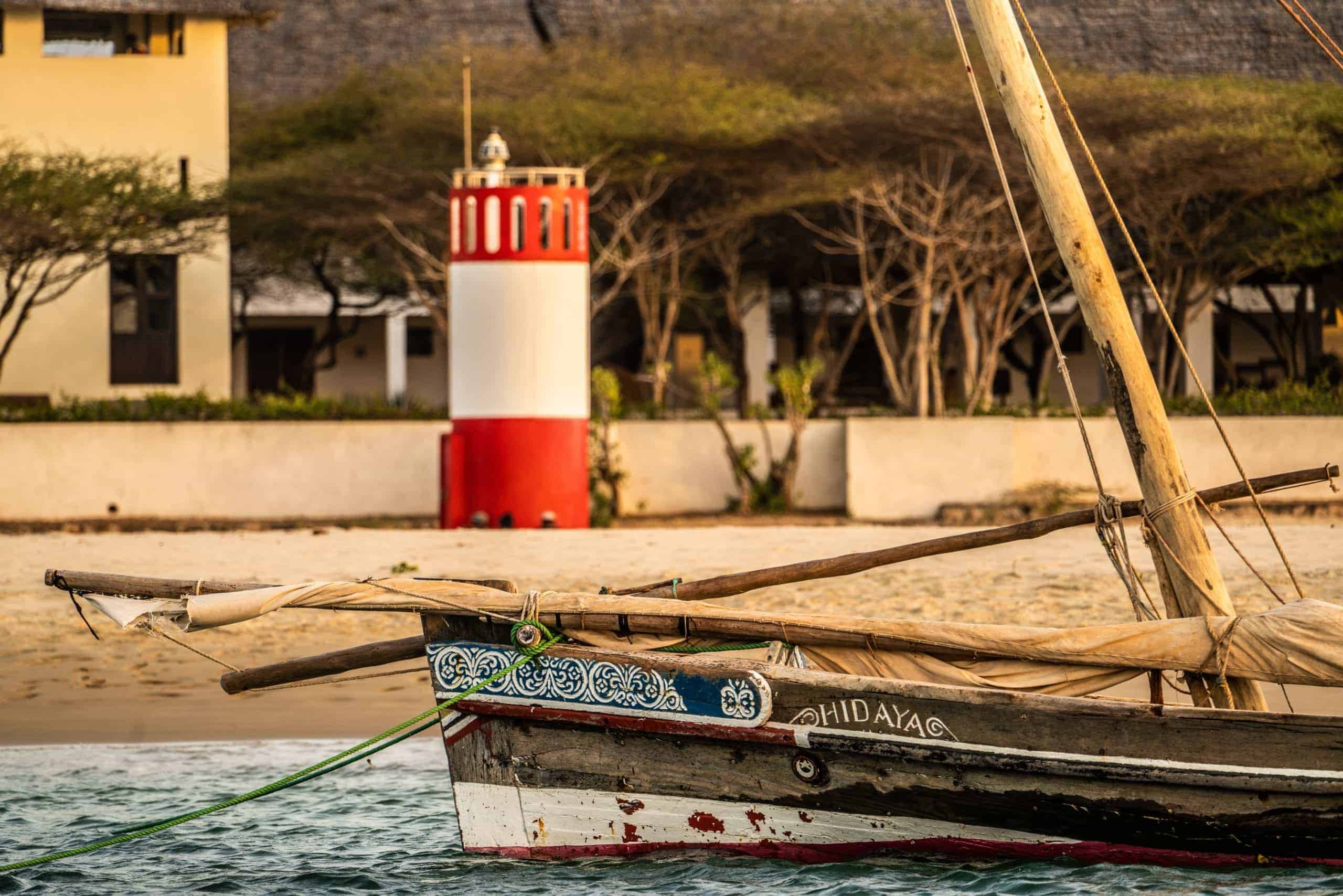 4. Cultural Travel on the Island of Lamu
Just off the coast of Kenya is a small cultural island called Lamu. The island has been shaped by local Bantu African tribes, Arab traders, and Portuguese explorers for hundreds of years.
The mix of cultures has created a fascinating history and a unique Swahili people and culture. Lamu includes one of the oldest inhabited cities in Kenya.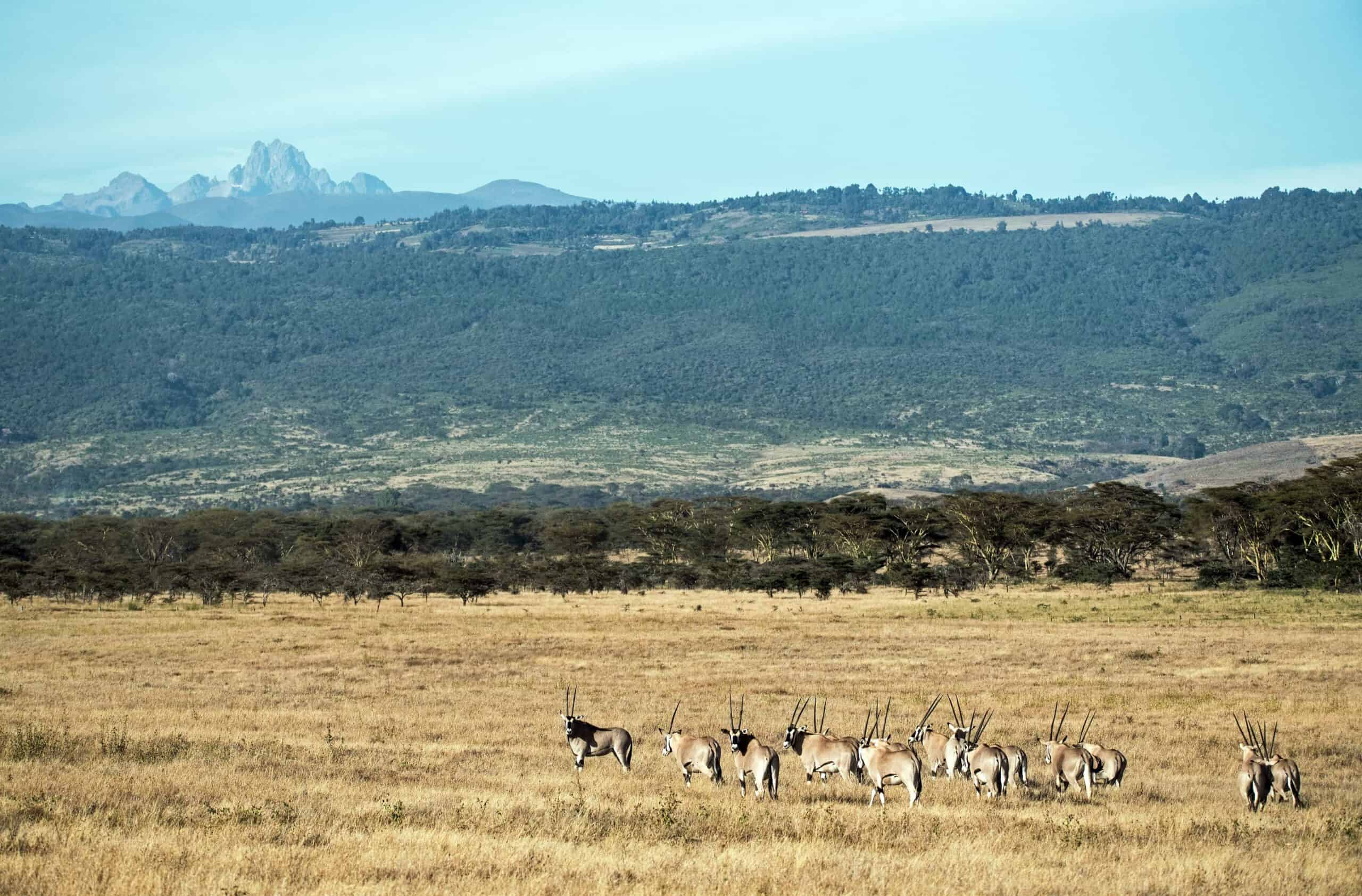 5. Climb Mount Kenya
Not nearly as popular as the neighboring giant Mount Kilimanjaro, Mt Kenya remains Africa's second tallest peak and is often considered one of the best places for a more challenging climb.
The breathtaking scenery is marked by incredible views of Kenya and great glimpses of Mount Kilimanjaro in Tanzania. Most trekkers summit Mount Kenya at Lenana Peak point.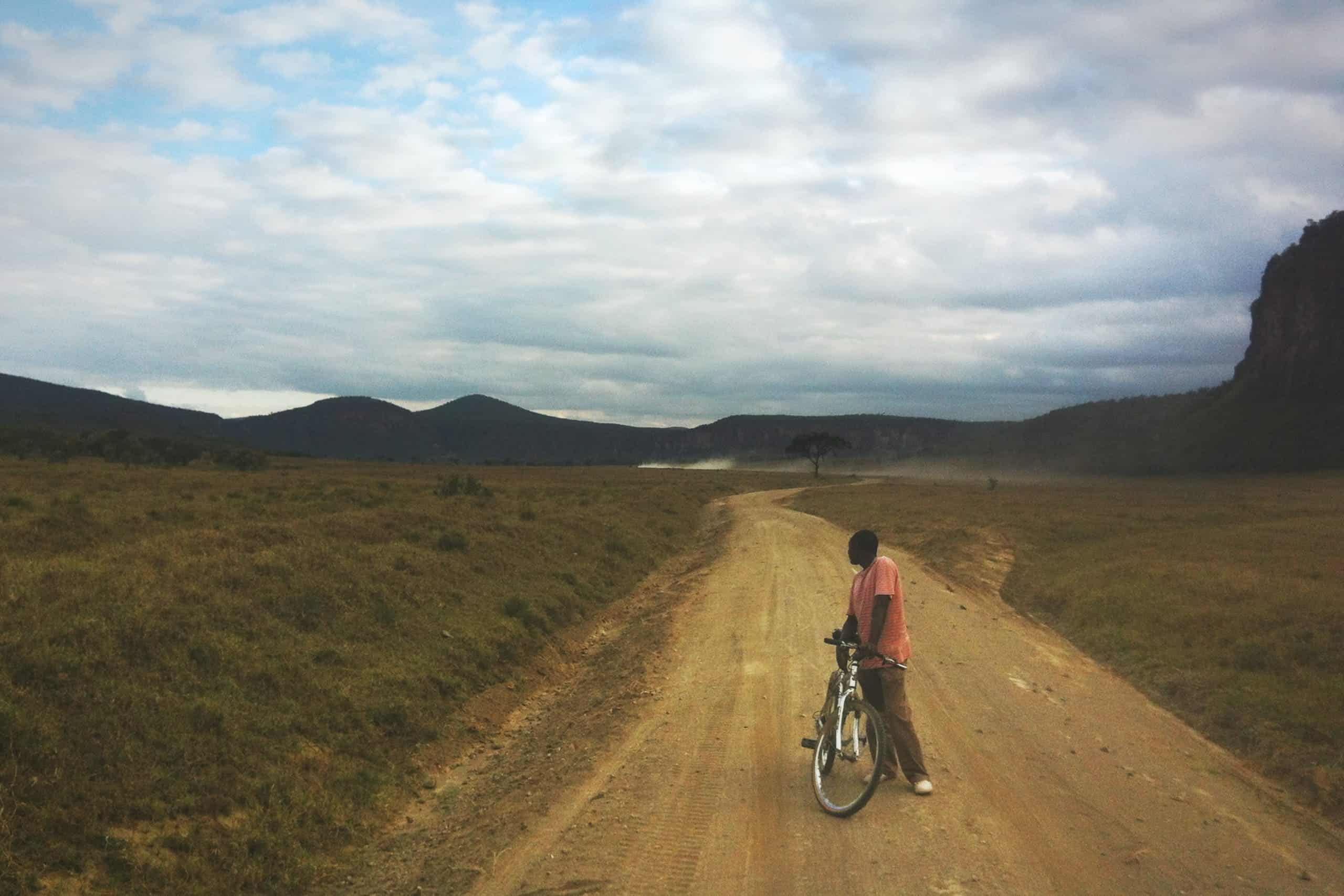 6. Hike Through Hell's Gate
Growing up in Kenya, one of my favorite things to do was take a trip with my friends to Hell's Gate National Park.
The most remarkable thing about the park is that cycling and foot walking are permitted without a guide (and lions in the park!).
The canyon gorge, jagged rock formations, and opportunities for camping make Hell's Gate a great place to visit in Kenya.
Check out the wonderful Amboseli National Park, Fort Jesus, and Maasai Mara National Reserve if you love Hell's Gate.
7. River Raft the Tana River
Whitewater rafting and kayaking on the Tana River in Kenya are becoming popular activities.
There are adventurous river rapids and an opportunity to view Kenya's nature from the river. The ecosystem and bird viewing while rafting through the valley are spectacular.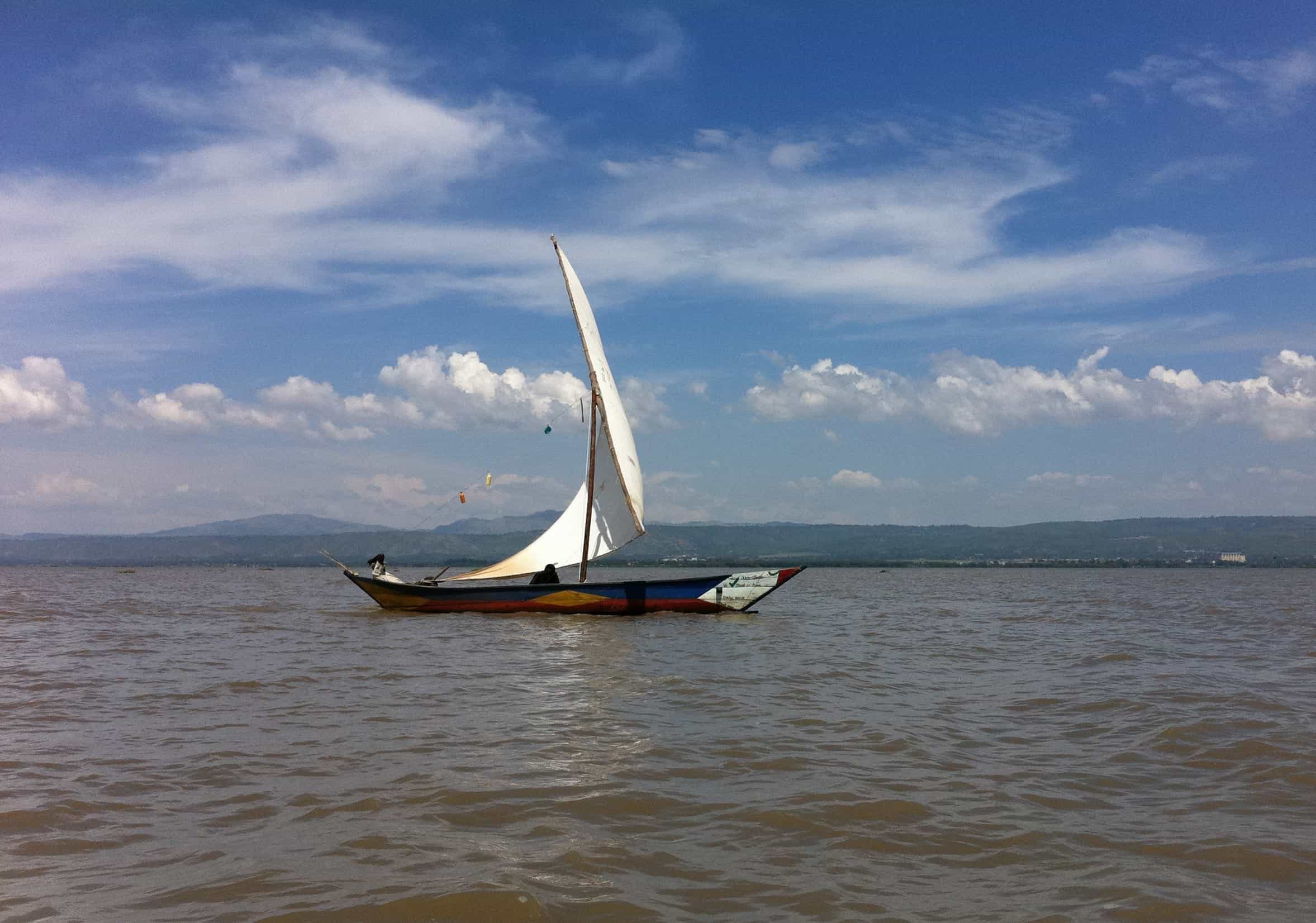 8. Hang Out on Lake Victoria
Kisumu is one of the choice cities in Kenya to visit. It's located on the shores of Lake Victoria, the great African lake.
From serene sunset views of the lake to the fresh fish and laid-back atmosphere, Kisumu is a pleasant town.
Ndere Island National Park is a sanctuary of birds, and other wildlife set up with hiking trails and a few campsites.
If you enjoy your time on Lake Victora, you can also check out Lake Turkana, another oasis of natural beauty in Kenya.
9. Explore Nairobi
There's no denying that Nairobi doesn't always get the best reputation. Sure, there is crime within the city, but visiting Nairobi will be a rewarding experience if you take the necessary precautions.
Nairobi is the largest city in Kenya and offers a mixed bag of historical museums, African tribal exhibitions, Kenyan street food, local markets, narrow streets, modern shopping malls, international and domestic restaurants, and even the Nairobi wildlife park on the outskirts of town.
Be sure to check out these 101 things to do in Nairobi.
10. Eat Nyama Choma
Everyone that can afford meat in Kenya enjoys a good dose of nyama choma now and then.
Nyama choma is Kenya's roasted meat on the grill – most authentically prepared at roadside butcheries.
The standard procedure is to walk into the butchery, have the butcher slice a hunk of meat right off the carcass, and let it roast as you wait, sipping on a Kenyan Tusker.
The most popular meat is the goat, but beef and chicken are usually also available.
***
We hope this guide to the top things to do in Kenya helped inspire you to plan your next trip.
Independent travel in east Africa can be tricky, and specific experiences such as safaris will require you to join a guided tour.
To make life easier, consider booking a small-group tour from G Adventures:
Kenya Camping Safari – a top-selling 9-day trip with stops in the Maasai Mara and several other national parks
Kenya Overland: Rhinos & National Reserves – an affordable 6-day trip from Nairobi to Kampala, Uganda, with stops in the Maasai Mara and Lake Nakuru National Reserve
Kenya & Tanzania Camping Safari – an epic 14-day tour from Nairobi to Arusha, Tanzania.
Highlights include safaris in the Maasai Mara in Kenya, Serengeti National Park, and Ngorongoro Crater in Tanzania.
Last Updated on May 27, 2022 by Dave Lee
Mark was raised in central Africa before migrating back to the U.S. for University. After graduating, he decided to continue traveling the world. On Migrationology, he shares the cultural side of travel from a slow-paced local perspective that often revolves around his love for eating all forms of food. Join him on Facebook and follow him on Twitter @migrationology.