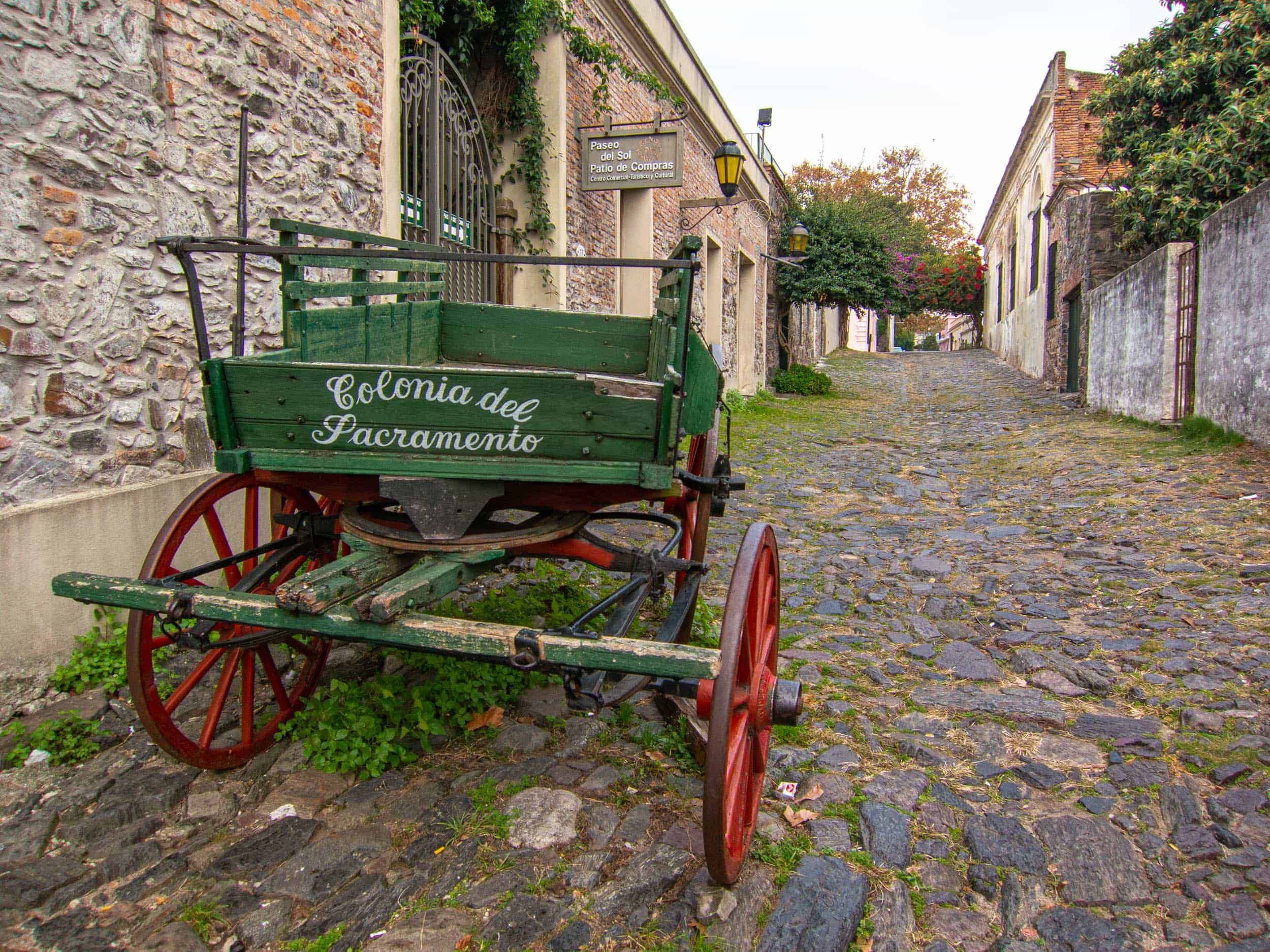 Colonia del Sacramento is Uruguay's oldest city. Founded in 1680, the historic center is listed as a UNESCO World Heritage Site.
And because it's only an hour's ferry ride from Buenos Aires, it attracts loads of daytrippers.
Visitors' reactions to Colonia vary from "must-see" to overrated, but I believe the experience is what you make it.
The historic part of town is tiny and can be walked in little more than an hour.
Throw in some window shopping, dinner, and a sunset, and you've got the makings of a great afternoon.
If you've got the time, I recommend spending the night.
Or you could escape for the weekend, spending one night in Colonia and the other in Uruguay's capital, Montevideo, which is only two and a half hours away by bus.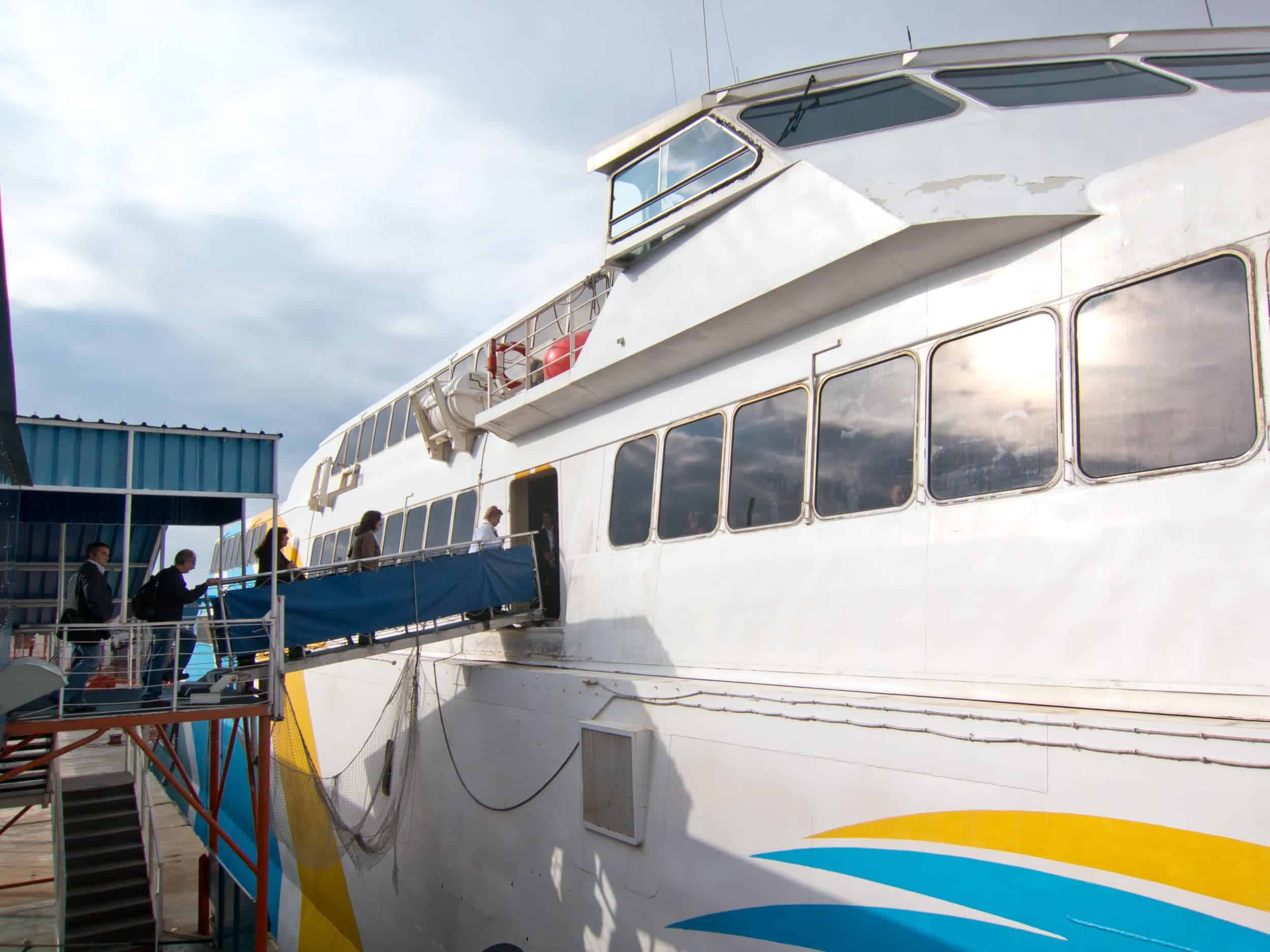 Getting There & Away
By Boat
Three companies run ferries between Buenos Aires and Colonia. To save money, book in advance online.
Buequebus: The nicest boats and the most expensive fares. A one-way, economy ticket on the fast ferry costs about $55.
If taking the catamaran-style ferry, the transit time is 1 hour 15 minutes, and there's WiFi on board to help pass the time.
Colonia Express: The middle option, in terms of both quality and cost.
Seacat Colonia: The cheapest option.
By Bus
The ride from Montevideo takes 2.5 hours and costs 233 pesos ($12).
In Colonia, the bus terminal is conveniently located adjacent to the ferry terminal, and both are within an easy 5-10 minute walk of the old city center.
During the day, you can walk to your hostel. If you're arriving at night or prefer a taxi, the cost is 60 pesos ($3).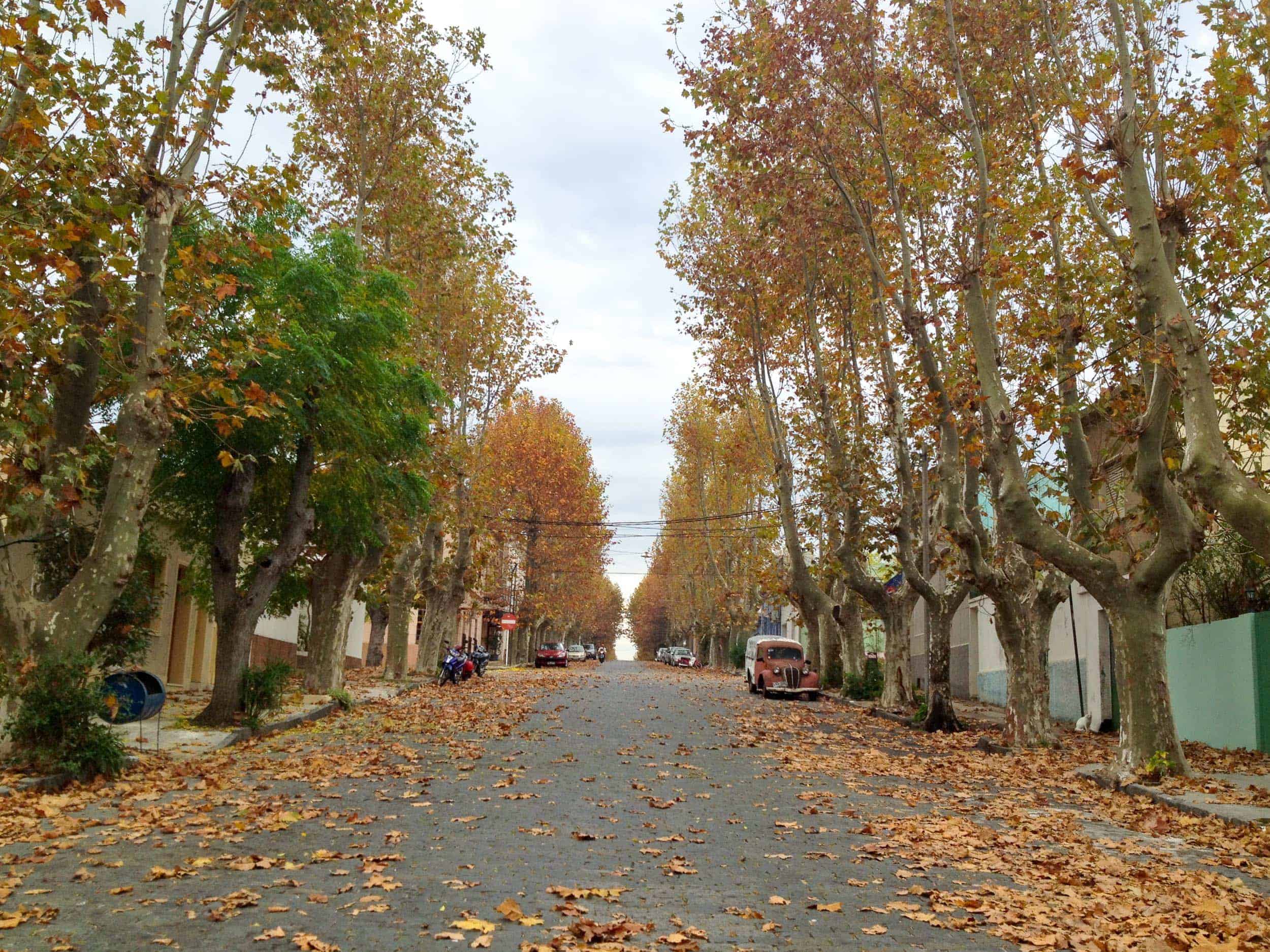 Getting Around Colonia
Colonia's old city is generally safe, with clearly marked street signs and plenty of maps to help you get your bearings.
By Foot
Most visitors to Colonia, especially those on day trips from Buenos Aires, need only a comfortable pair of walking shoes.
There are a lot of cobblestone streets in the historic area.
By Bicycle or Golf Cart
There's little need to rent a bike unless you're looking to get some exercise.
And the golf carts are even more of an enigma, though I do know friends who rented one to kill some time before their bus to Montevideo.
By Taxi
Taxis are available and metered.
By Bus
Local city buses are available, but again, not necessary if you're visiting the old city center.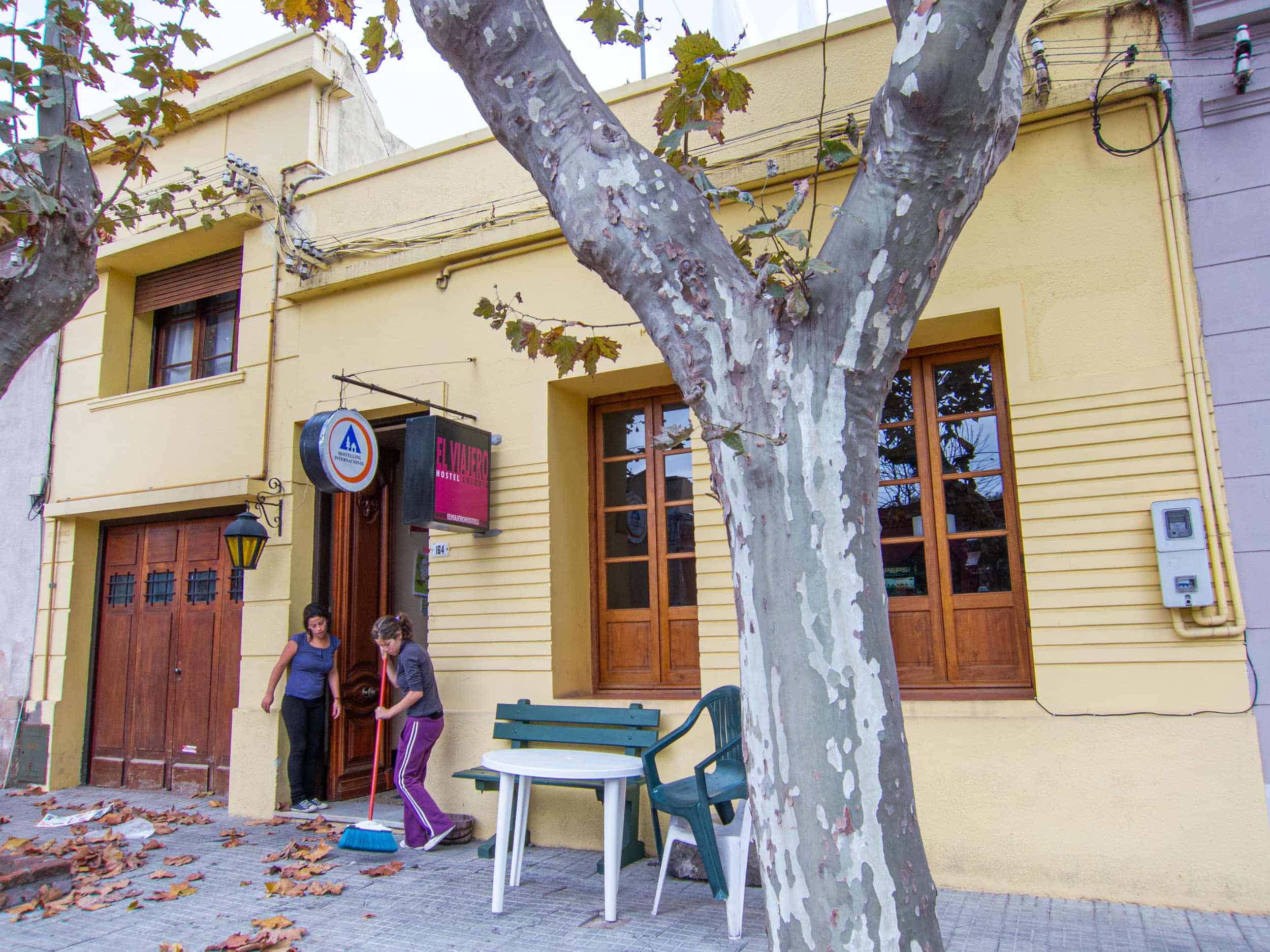 Where to Stay
If you plan to spend the night, it makes sense to get a hostel near the historic city center, which allows you to walk both there and to the bus and ferry terminals.
Hostels
El Viajero (Author's Pick) – Washington Barbot 164.
Located between the historic city center and the bus/ferry terminal, this hostel is part of a chain of hostels in Uruguay, with locations in Montevideo and Punta del Este.
It's part of Hostelling International, so you'll get a discount if you've got the membership card.
Sur Hostel – Rivadavia 448.
Owned by two Uruguayan friends, who also run a hostel in Montevideo. Also located close to the bus/ferry terminal and old city.
Couchsurfing
Not available.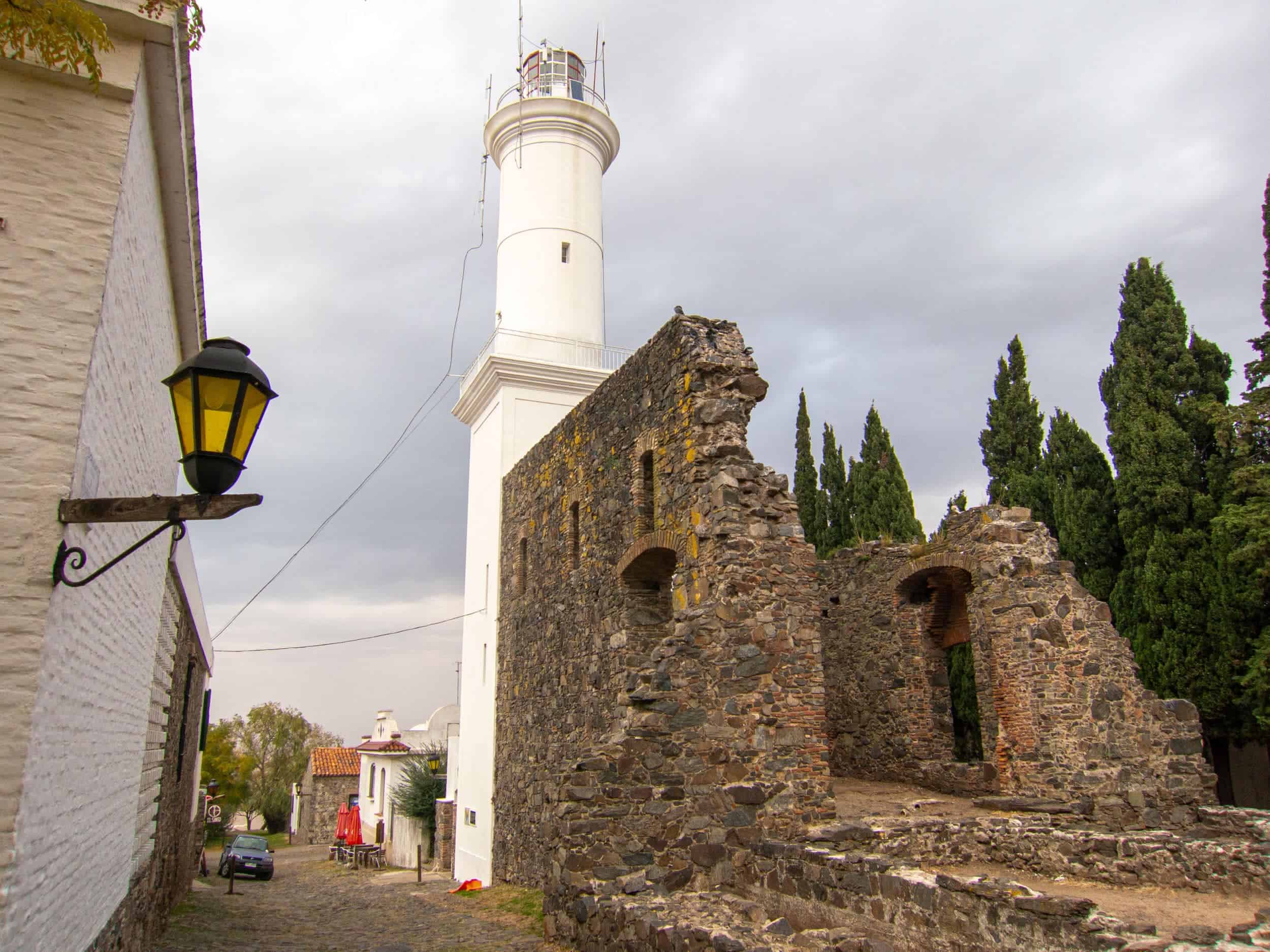 Things to See & Do
Lighthouse – You can climb the tower for a bird's-eye view of the town and the river.
The Old City – Colonia's charm lies in its cobblestone streets and alleys and the remnants of the old walls used to protect the city. It's so small you need not worry about getting lost.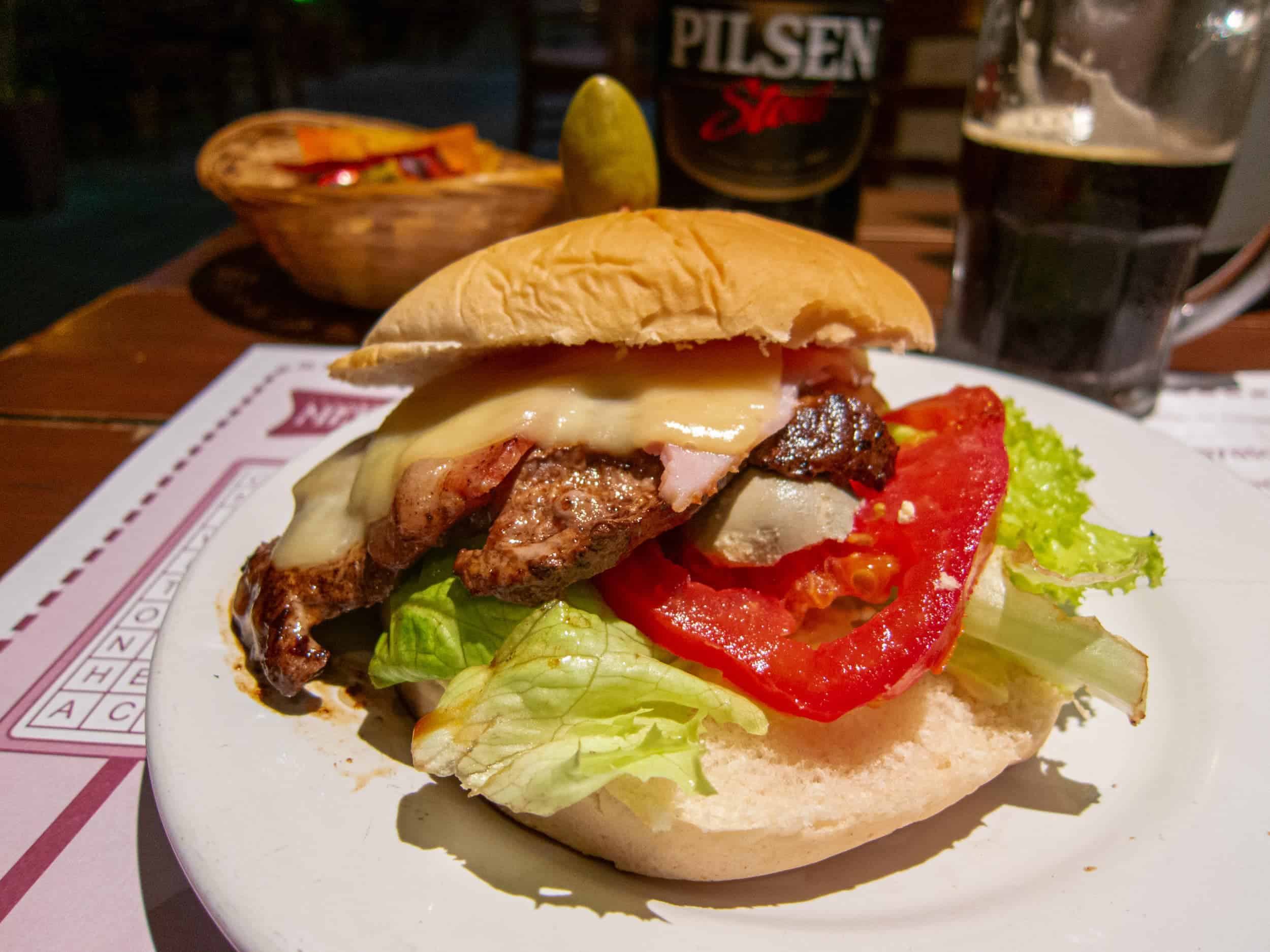 Food & Drink
If you're in Colonia for lunch or dinner, chances are you'll come across a restaurant that catches your attention as you walk around.
Realize most will be overpriced, as the old city is priced for the tourists, not the Uruguayans.
Restaurants
El Porton – Gral Flores 333. A well-rated steakhouse on TripAdvisor. Go here for a taste of traditional Uruguayan cuisine.
La Bodeguita – del Commercio 167. Casual pizza place with a terrace and view of La Plata River.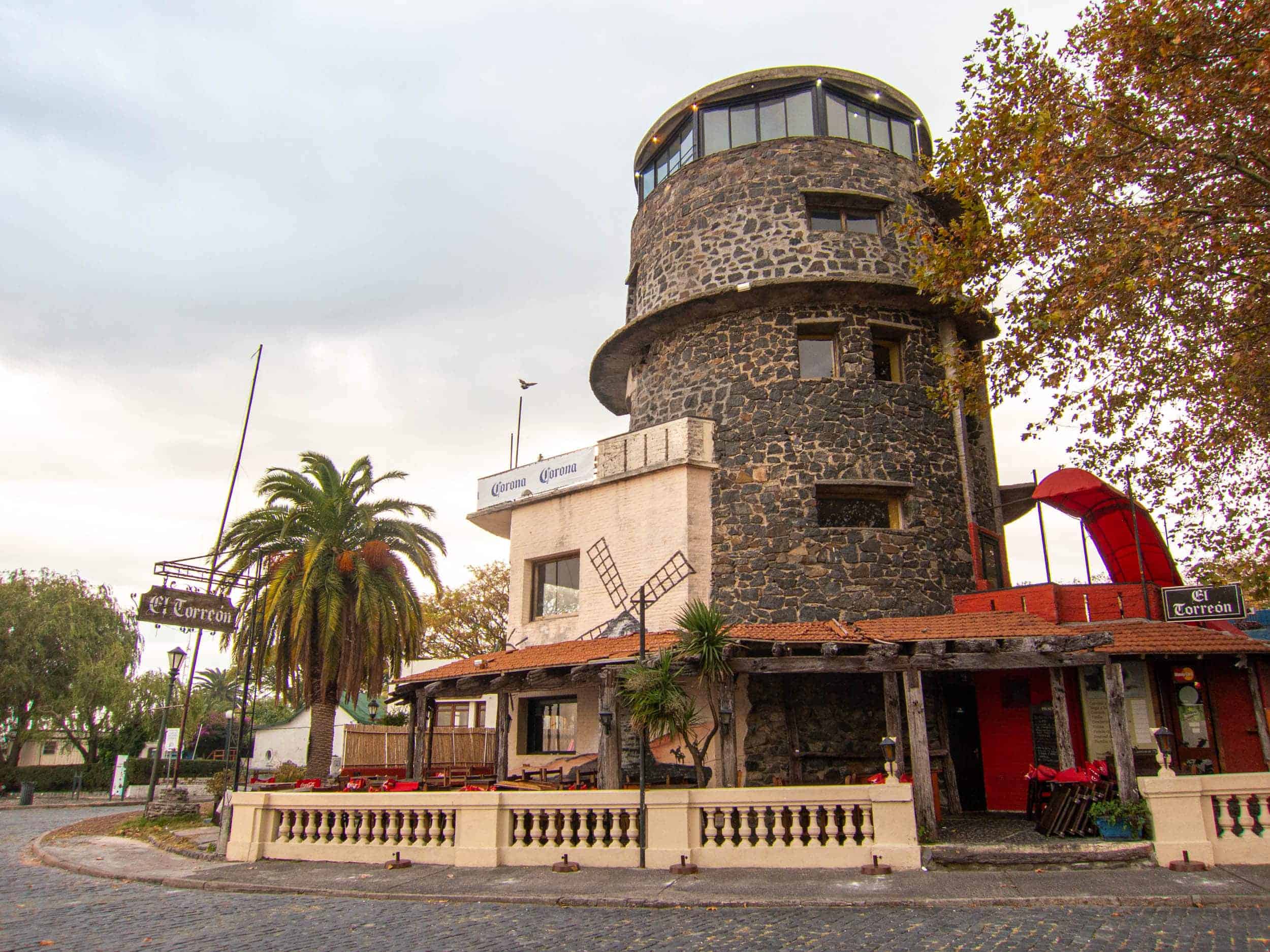 Nightlife
Bars & Clubs
If you're sticking around for the sunset, there are many bars that face the river and feature outdoor seating.
Last Updated on September 26, 2021 by Dave Lee
Dave is the Founder and Editor in Chief of Go Backpacking and Feastio. He's been to 66 countries and lived in Colombia and Peru. Read the full story of how he became a travel blogger.