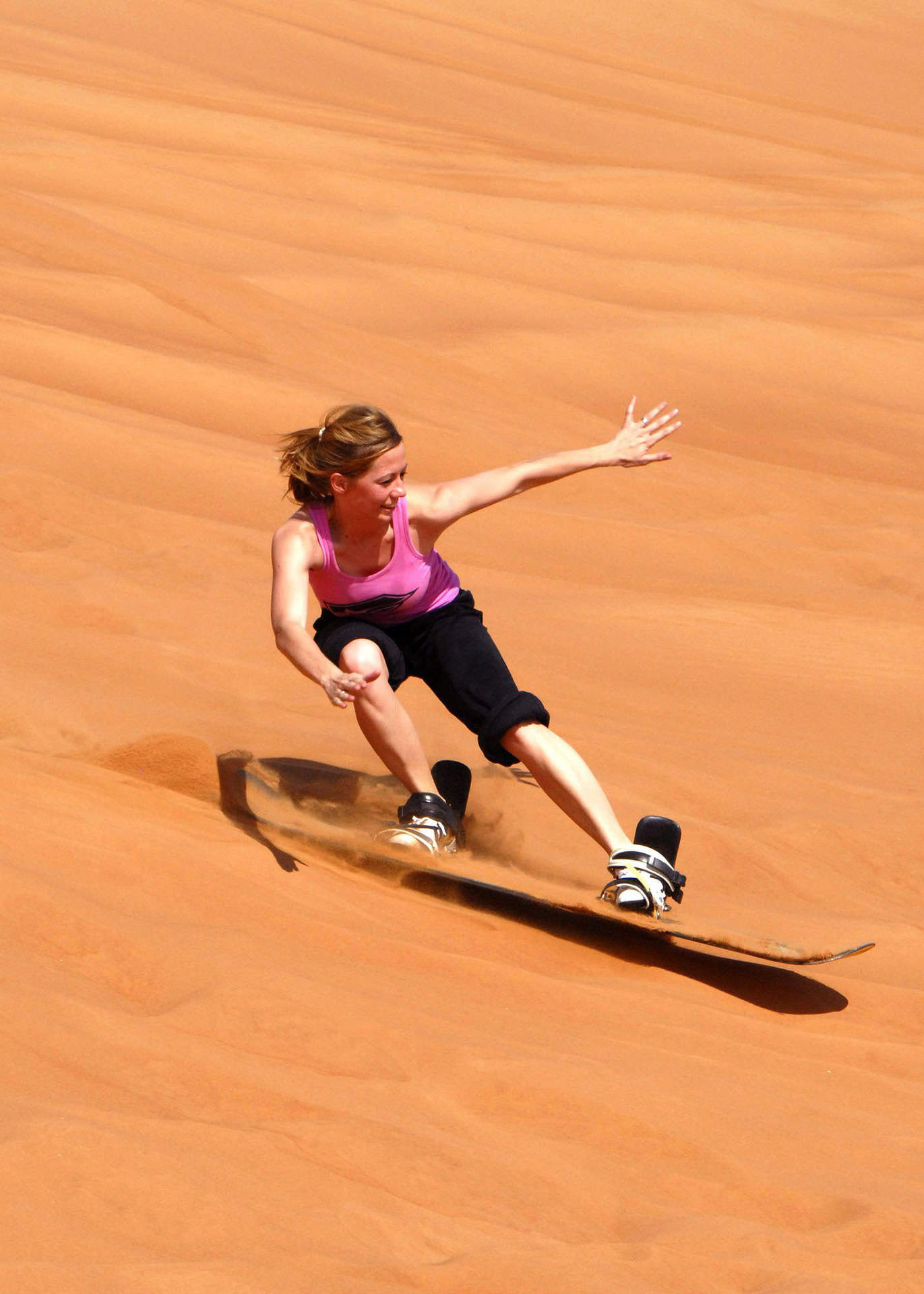 It's easy to think of Dubai as a city of sports cars, international fashion, stunning skyscrapers, and days wandering world-class shopping malls or relaxing in a massage center. People forget that Dubai, like the rest of the UAE, is also an excellent place for entertainment, even if you are a solo traveler.
In today's post, we are looking at some of the best activities available in Dubai.
1. Desert Sandboarding
Sandboarding in the desert? You can do that here! Dubai is a place that defies expectations. Sandboarding is a relatively new activity inspired by snowboarding.
First, you'll climb a dune. Once at the top, expect to receive a few pointers from your guide before strapping your feet into a specialized sandboard.
And then it's all downhill, as you point the board down the dune and take off, hopefully carving some turns along the way.
Desert sandboarding is often included in desert tours, which you can book for yourself in Dubai.
2. Water Parks
You might think of Dubai as a land of dry, dusty deserts and broad, modern streets, but it also boasts some of the world's finest water parks.
They are a little expensive, but you can save when you book in advance. Some water parks offer truly unique and unforgettable experiences, too.
If you want to stick to water slides, then there's plenty of them, but be mindful of height restrictions on some of the big-ticket rides.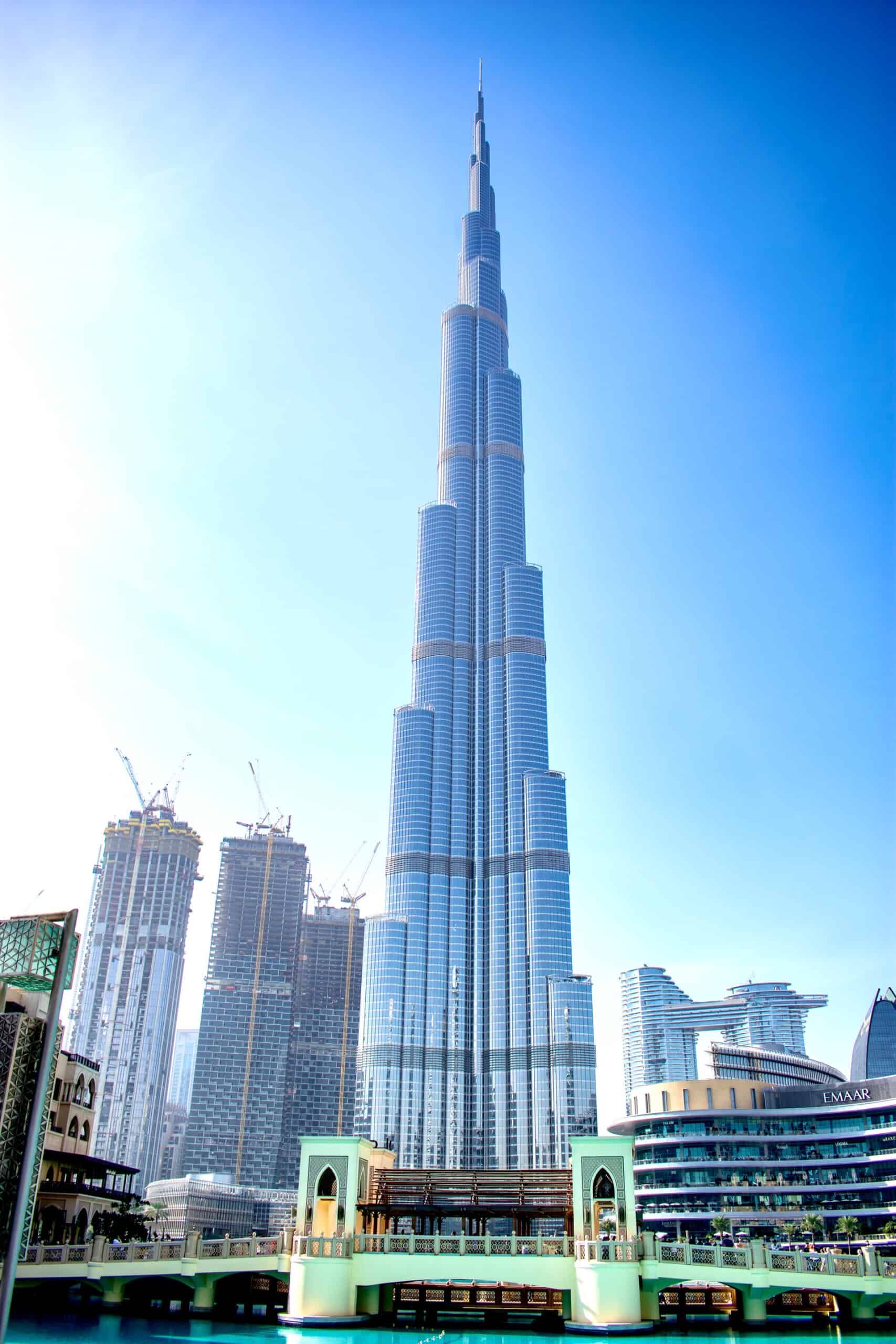 3. The Burj Khalifa
The world's tallest building is captivating for people of all ages. It may surprise you to hear that even visitors who are afraid of height can fully enjoy it.
Seeing the world from this incredible new perspective is a unique experience that can leave a lasting positive impression.
It can humble you, fill you with awe, and spark your imagination.
4. Camel Rides
Once you're done with the sandboarding (see above), another great way to spend time in the desert is to go camel riding.
Lots of people have ridden horses before, but how many have ridden a camel?
It's not just the ride, either, but the fun interaction you can experience with these magnificent desert animals. Once again, you can book these on many of the desert tours that operate from Dubai.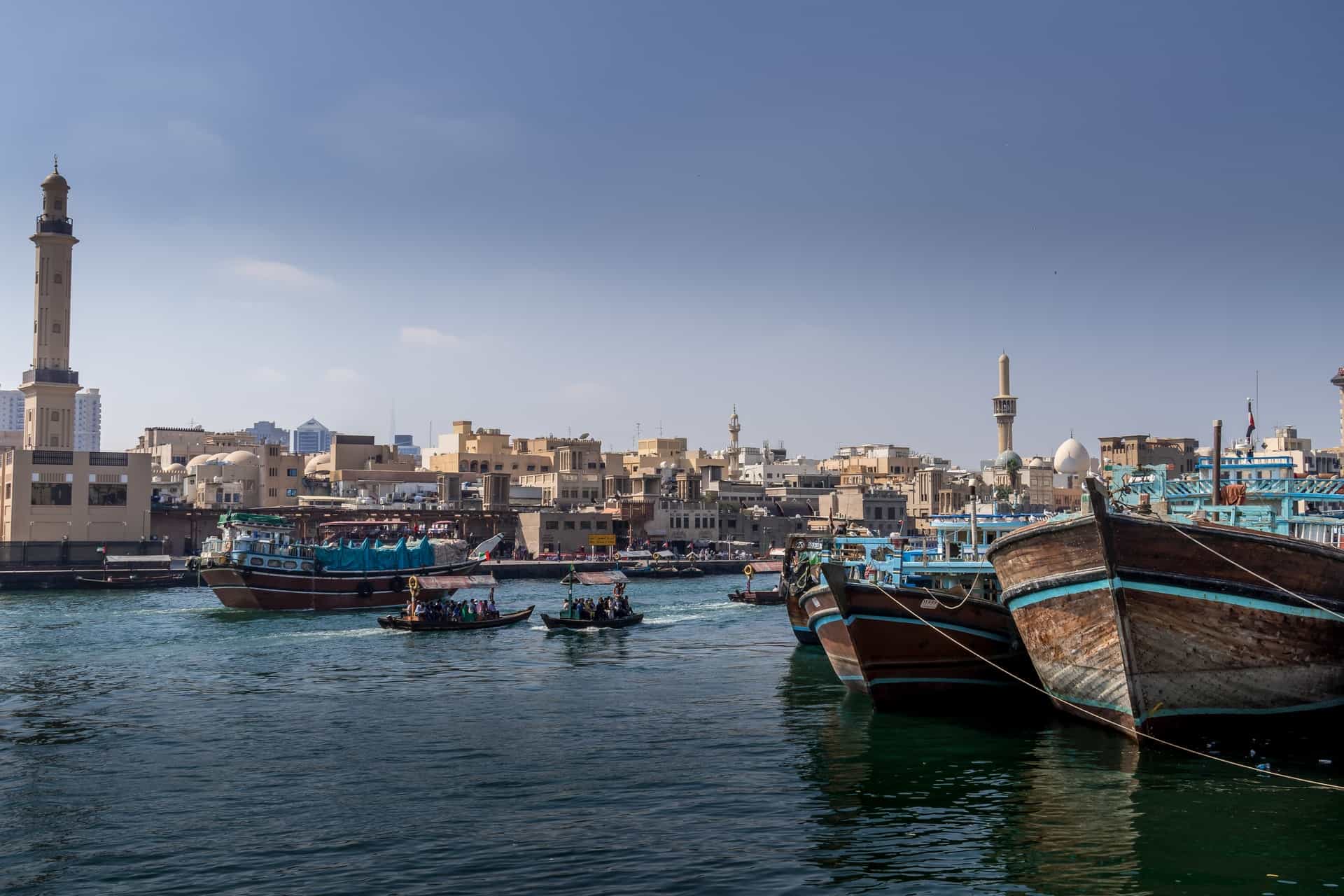 5. Visit Old Dubai
If you are tired of looking at the same old international-brand stores in the modern malls, then give yourself something fresh to look at in the form of an authentic old-Dubai souk shopping day.
The markets are abuzz with sights, sounds, and aromas that many international travelers will never have experienced before.
Show yourself a whole new world of retail as you haggle your way to the best deals you can get. Maybe you'll discover a hidden talent for negotiation!
***
At the end of a long and exciting day, you can spend some time unwinding in the massage center.
And so you see, Dubai is so much more than meets the eye. It's a destination where every kind of traveler is appreciated.
Solo travelers, in particular, will find many fun things to see and do. Explore what Dubai has to offer you as you plan your trip to the city.
_______
This story is brought to you in partnership with Armonia Spa.
Tom Leonis, a passionate writer, and traveler who is currently based in China, but is originally from the UK. His articles can be found on travel blogs published in different countries, as his goal is to share his experience with the readers to encourage them to explore the world.
Planning a trip? Go Backpacking recommends: