Are you planning to move to Dubai? Here's what you need to know before making such a big decision.
The UAE is known for its oil being a rich natural resource, which became the root of its progress.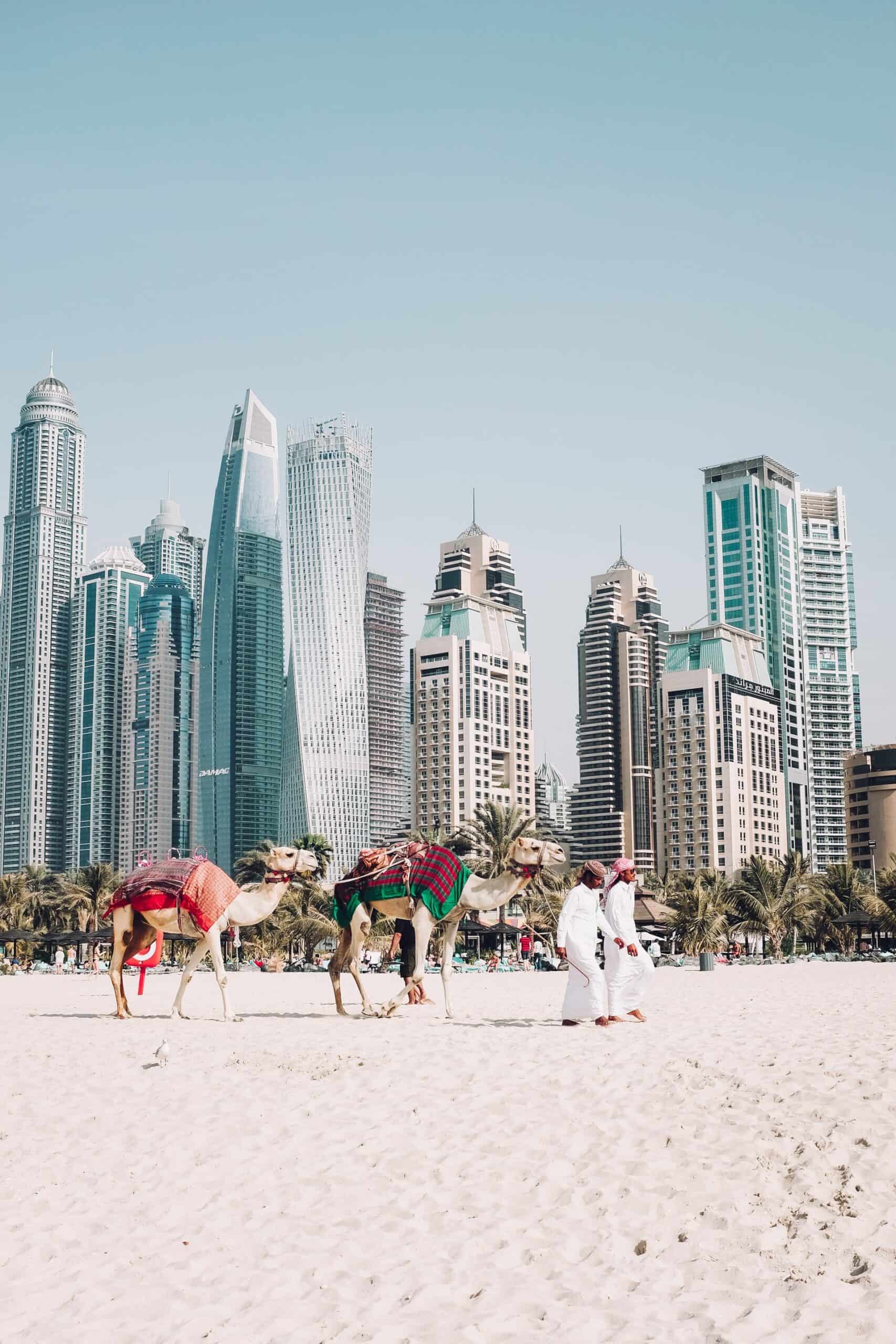 However, Sheikh Rashid bin Saeed Al Maktoum, a former leader of the UAE, stressed that the future of the oil industry would soon fall if all nations become overdependent on their supply.
And the UAE must resort to another source that will maintain its economic development.
Thus, tourism was declared as one of the Dubai government's foremost programs to increase the entry of foreign money into the Arab federation.
The government introduced the Dubai Tourism Strategy 2020 to transform the city into a major tourist destination to bring such a goal to life.
Now, Dubai has become one of the world's top tourist attractions and is constantly attracting visitors from around the world.
Their target visitor population ranged from 20 million in 2019 to 21-23 million by 2022 and 22-25 million by 2025.
Who knows, you may even be included in one of those visitor stats.
Whether or not Dubai continues to rank highly among the world's most visited places, coming to the city will still require preparation.
There's a great need to note all the important things while staying in Dubai, especially that it is a place with a culture that is deeply rooted in religion.
But there are also other reasons why many people travel to Dubai aside from tourism.
One of these includes taking job opportunities that entail better living conditions and higher pay.
Most, if not all, choose to be permanent residents because the chances of living a better life are easier to reach.
What's even better about their employment is that incomes earned are tax-free.
Of course, being employed in Dubai doesn't stop you from being a tourist and freely exploring this magnificent city.
I have written this article to help you become aware of the things to remember when you've finally decided to both work and visit Dubai and avoid any mistakes that could get you in trouble.
I have directly detailed what I should've known before messing up most of my travels in this location.
Ensure that you've landed a job as soon as you arrive in the city.
While it's quite alright to visit Dubai's famous tourist spots immediately, you have to remember the primary intention of your trip to Dubai.
This was the first significant conflict I encountered.
I relied on myself to look for a job in the city instead of going through an employment agency in my home country like most foreign workers do to lessen the burden of job hunting.
I was afraid of the many employment agencies that scam their clients.
So, as soon as I arrived in Dubai, my curious and excited self was dying to see the renowned Burj Khalifa.
Guess what? I immediately booked a ride going to the said destination after buying a UAE sim card at Dubai Airport.
Since the Dubai Mall is near Burj Khalifa, I entered it and was tempted to shop to the point that I almost didn't have money to spare for my job search.
Lesson learned: The Burj Khalifa can wait. The Dubai Mall and Aquarium will not go anywhere while available job opportunities could be missed.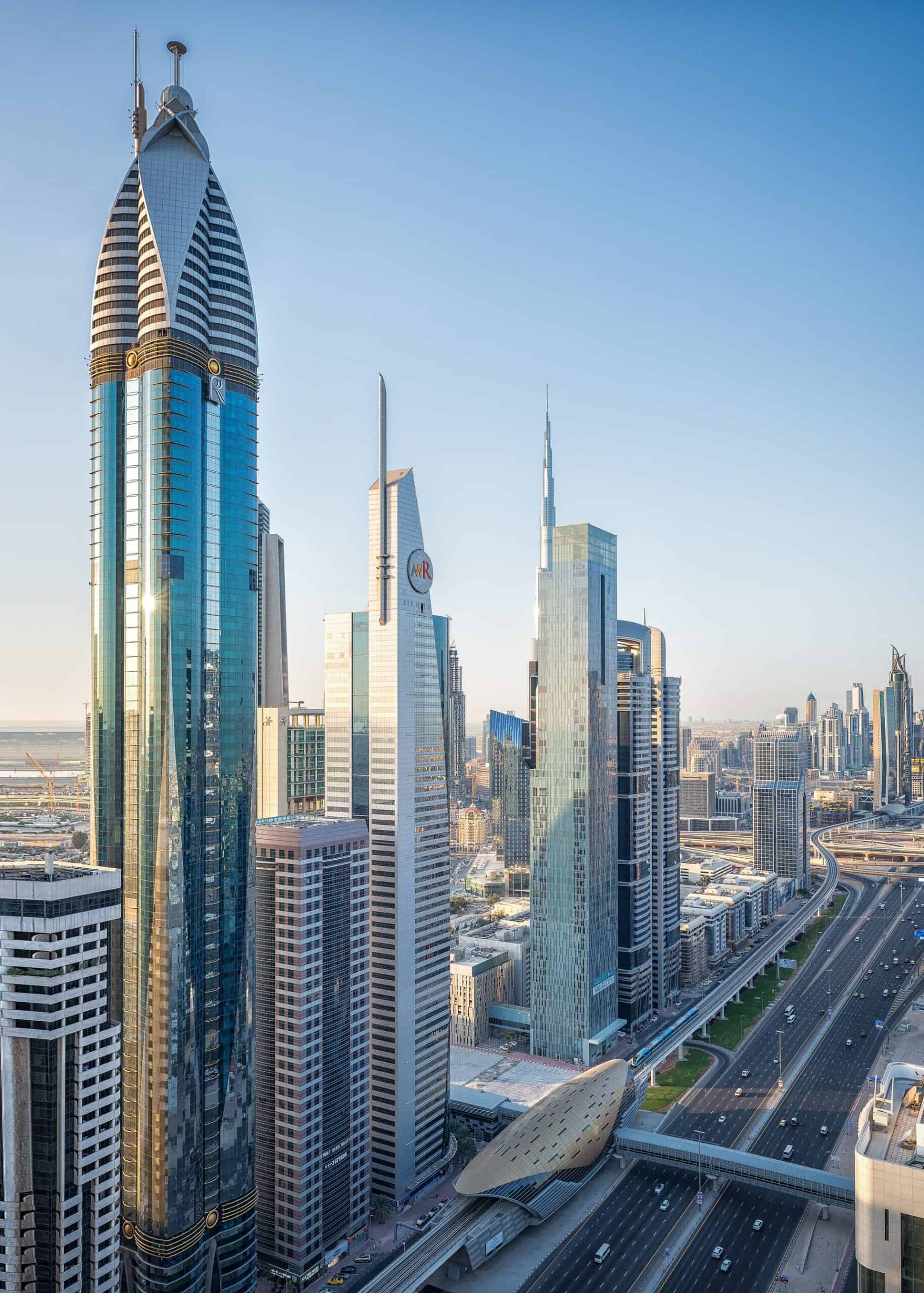 Have an estimate on the living costs of staying in Dubai.
Moving to a foreign country is no joke. This is not just applicable in Dubai but to all countries.
I deeply regretted having the mindset of "figuring things out once I get there" instead of planning things out like having a rough estimate of the potential costs of moving to Dubai.
It was my first time traveling to a new place, and I did not know that staying in accommodations near the Burj Khalifa was very expensive.
But I wanted to have a room that had a closer view of the majestic building.
I mean, who doesn't want to wake up or drink wine at night to such a beautiful view?
Unfortunately, I had to stay longer at the inn because I had to look for a job.
I didn't do initial research on which accommodations were cheaper and their locations in the city, which was wrong.
It is only required to compute the living expenses since it will help you plan out your budget during your stay.
If only I had looked for cheaper inns, I would have also been able to hire some movers and packers from a moving company in Dubai to help me with my things.
Find affordable accommodation.
As previously mentioned, I became too reckless in availing a place to stay without knowing or even comparing prices.
I was overly confident with the fact that job hunting in Dubai could be too easy to accomplish.
This is necessary because you will be staying there until you can find a place to settle eventually.
Cheaper accommodations are usually situated in places far from the central business districts or busy areas.
Look for cheap movers in Dubai that can immediately cater to your requests as soon as you've found a good place to stay.
In cases where you are not familiar with the exact location of your accommodation, the movers can help in locating it for you.
However, do also consider whether the place is near essential services like hospitals, convenience stores, bus stops, and markets.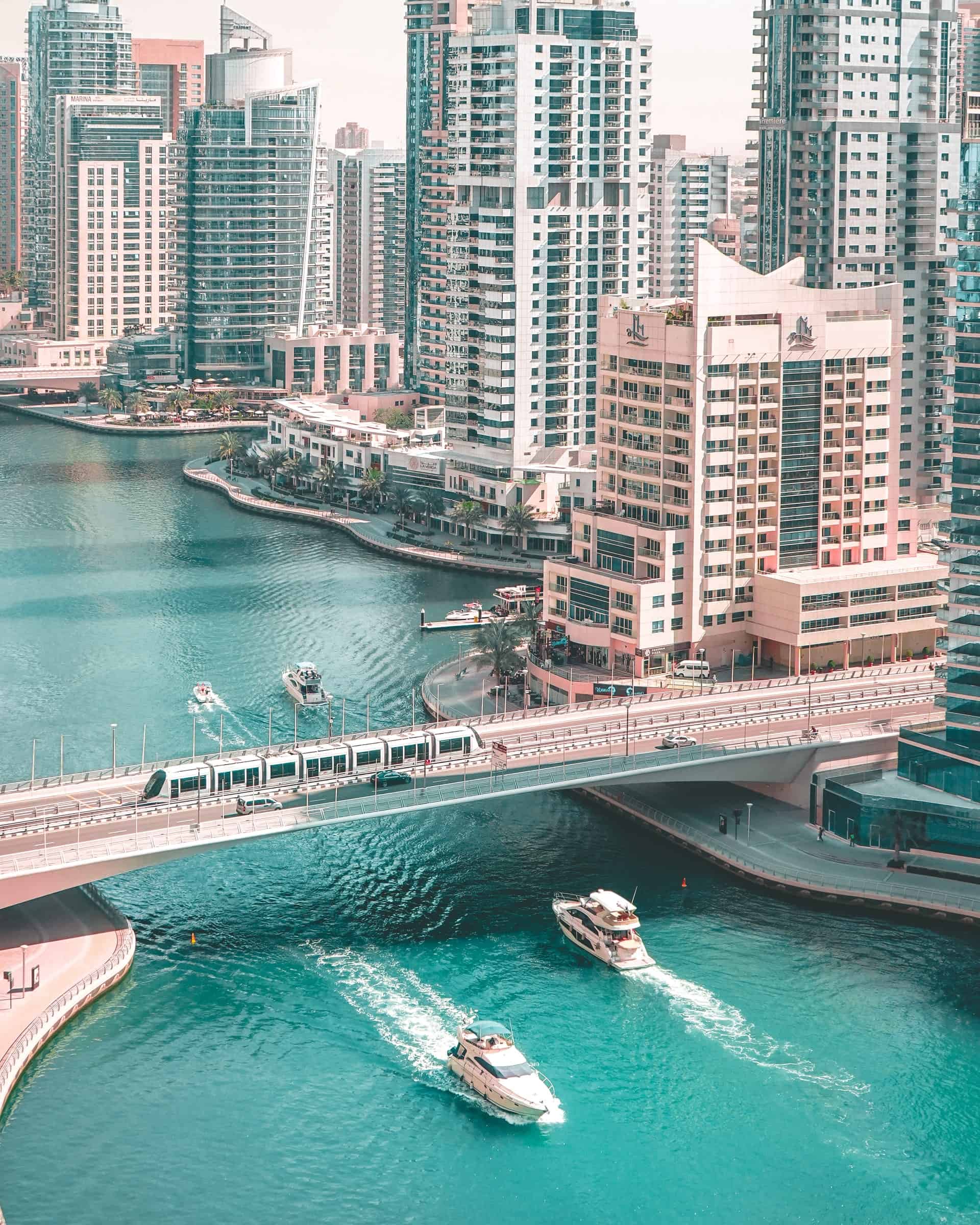 Opt for cheaper modes of transportation.
Remember when I told you about me zooming off to Burj Khalifa from the airport?
I was so amazed at the limousines I saw as soon as I arrived and was thrilled to see the Burj Khalifa, which made me hail a taxi.
The ride cost me at least 36 dirham, which was expensive.
I was late realizing that Dubai has the Dubai City Pass, which offers a free ride going to the city's top tourist spots.
I could have saved a lot of money and visited many places in a day.
The ticket was a ride on the Hop-on Hop-off Bus and was valid for the whole duration of the pass.
You get to visit the places from 8:30 in the morning to 6 in the evening.
It's unfortunate because I should've maximized the time, but I'll find the time to avail such a ride.
Meanwhile, Dubai's public transport consists of a monorail system, metro, tram, and buses.
There's a phone app launched by the Road and Transport Authority (RTA) that assists in giving you the cheapest way possible to reach your destination and the time schedules of the transportation.
It is called WOJHATI and can be downloaded either from the Google Play Store or Apple App Store.
Be prepared to finalize the tenancy contract.
Set a time to sign the rental contract if you've already chosen the best place to stay that fits your budget.
The requirements include showing proof of your work visa and bank account as legal proof of your stay in the city and your ability to pay for the rental fees on time.
You also have to check whether the people you're dealing with are operating legally and registered under the Real Estate Regulatory Authority (RERA).
Another tip is that only the landlords' names should appear on the checks.
Before sending your payment, verify if the landlord indicated is the actual name and their title deed to avoid possible scams.
Since the payments are made in four checks, including the initial deposit, once the contract has been finalized, you can decide to buy essential items, like appliances.
There are furniture movers in Dubai that can pick up your belongings and have them delivered safely to your new place.
This is the best time to hire the services of the house movers who can be efficient and organized in handling your items with caution and sending them to the place with utmost care.
Set aside some budget for food and other emergencies.
Yes, it was a big mistake of mine being so careless in how I spent my money. I was close to not eating much during the first days of my stay in Dubai.
I had to settle for cheap canned goods and small amounts of rice.
Dividing it was difficult, and it was hard fighting the urge not to eat the food saved for the following days.
You have to apply some tightening-of-the-belt when it comes to deciding about which expenses should be made to avoid unnecessary purchases.
It's also very tempting to visit luxurious restaurants. However, you'll have time for that soon, trust me.
As much as possible, do not spend too much on food deliveries if and only if you do not have food stored and ingredients that you might not be using.
If you need help transferring necessary cooking items or just food, call the best movers in Dubai, and they can quickly help with your kitchen dilemma.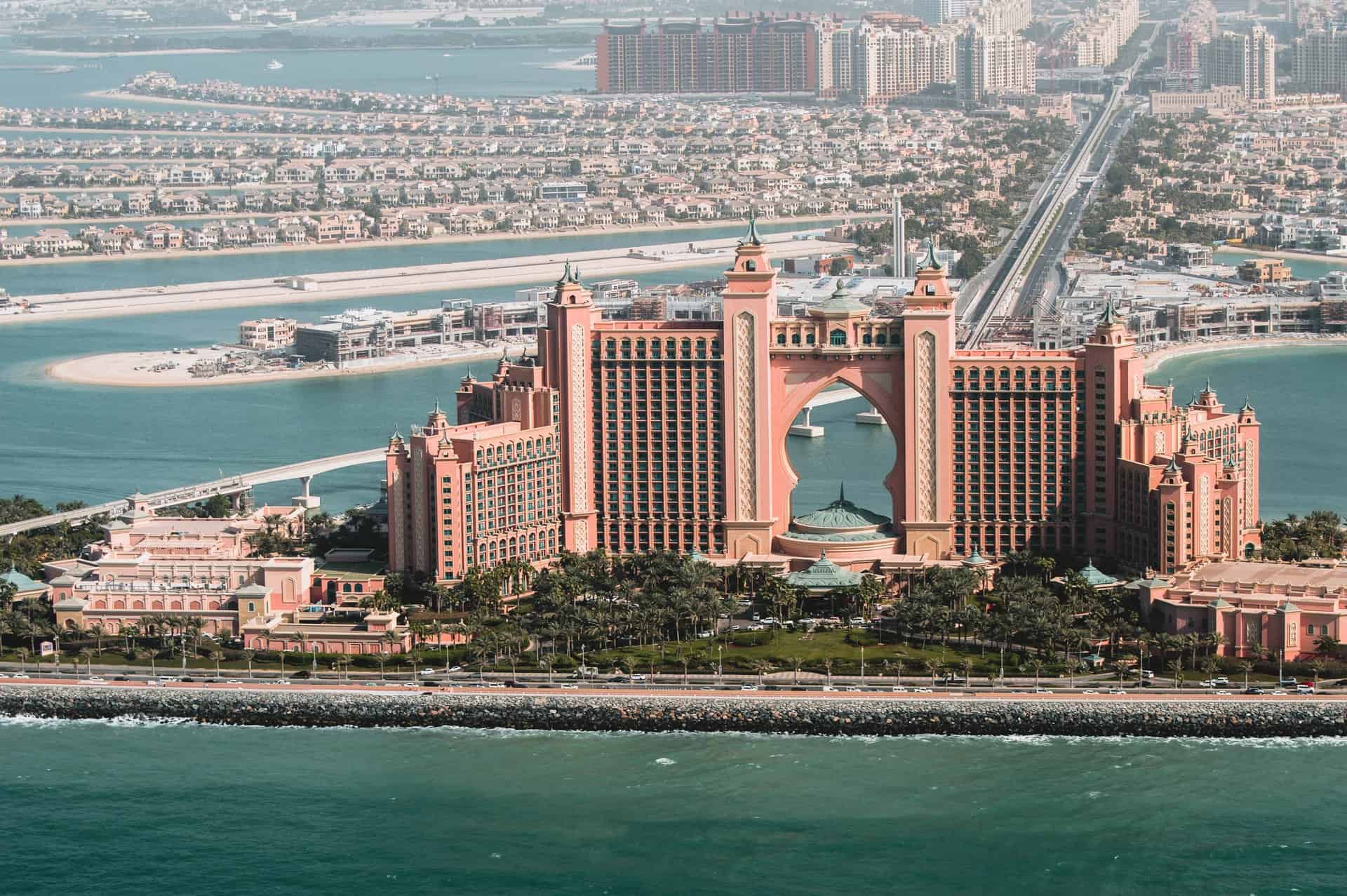 Immerse in the city's culture and traditions.
Moving to Dubai is not just about visiting many places and experiencing the lavish lifestyle.
Although you may have heard that Dubai is one of the most friendly cities because of its tolerance of different cultures and faiths, the city has become much more welcoming than other cities in the UAE.
Imagine hundreds of expatriates entering Dubai because of the numerous job-related opportunities to the point that they've made up most of Dubai and even UAE's populations.
Many people have been saying that to experience the environment of Dubai fully, you have to undergo their religious practices as it gives you a glimpse of their daily lives.
As a result of the recent influx of immigrants, Dubai became more accepting of foreigners.
But, this should not be considered a free pass to be disrespectful about their religion and beliefs.
You still have to be mindful of your mannerisms and careful about how you dress, talk to the citizens, and don't question their faith.
Remember that the UAE is a Muslim region in Asia; therefore, respect is required for most of its visitors.
Conclusion
Moving to a foreign place could make you feel a multitude of different emotions all at once.
Once you step foot at the airport, you begin to sense the excitement.
The entire experience was irreplaceable, and it is essential to most of us, especially in learning what needs to be done during our stay.
Moreover, the moving experience will seem easy and less burdensome when hiring moving services in Dubai.
Their services are hassle-free and easy to contact since they know the value of time, so they respond immediately.
When I look back at my mistakes during the first few days of my stay in Dubai, I couldn't help but laugh because of my absentmindedness and apparent lack of preparations.
I was too complacent and very neglectful of the plans and their execution. But I truly learned a lot from those experiences and the people I've met.
It's true that no one gets prepared even when you are being subjected to a situation that is accurate to what you have initially expected.
I can't stress this enough: please do intensive or deep research on the things you should know about moving to places abroad to be prepared for the money and other vital things that may be needed in cases of emergency.
Planning a trip? Go Backpacking recommends: