Aruba is an island country that is part of the Kingdom of the Netherlands. It's known as the Caribbean's playground and one of the best places to take vacations as a couple or family.
In this article, we'll share with you the best Aruba all inclusive resorts for having unforgettable experiences. This beautiful island country is not nicknamed "One Happy Island" for nothing.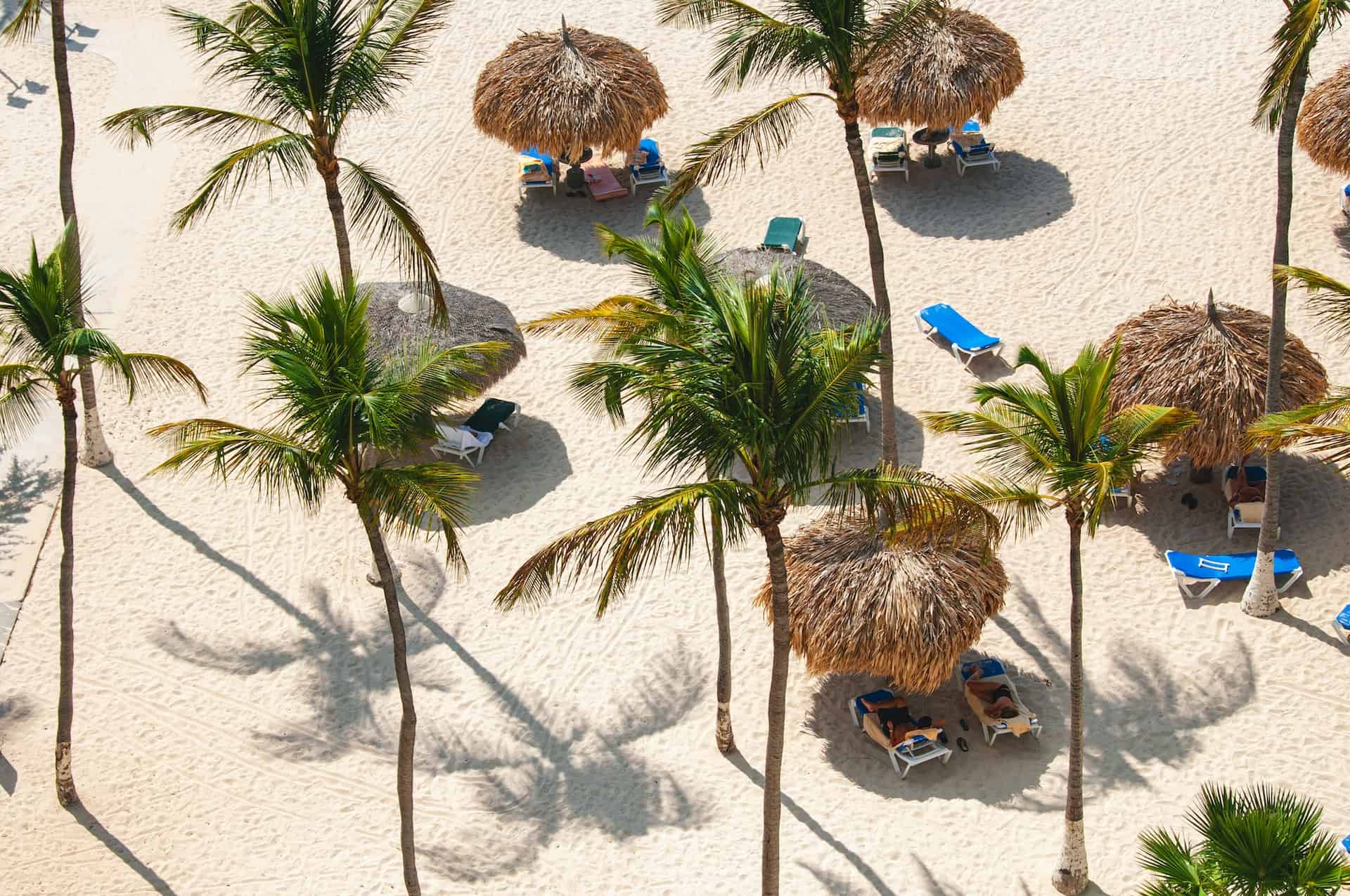 From the crystal clear waters surrounding these all-inclusive resorts to the endless white sand beaches and lush tropical gardens, there's much to do on this Caribbean island.
These resorts are ideal for families and groups who want to relax on a tropical island while enjoying all the amenities they can get their hands on.
You'll find everything you need to make your stay an enjoyable experience
Is Aruba affordable for vacation? Like many Caribbean destinations, Aruba is an expensive place to vacation.
But this is where an all-inclusive package can save the day; you can enjoy your stay without taking out your wallet and paying for every meal and drink individually.
Aruba Resorts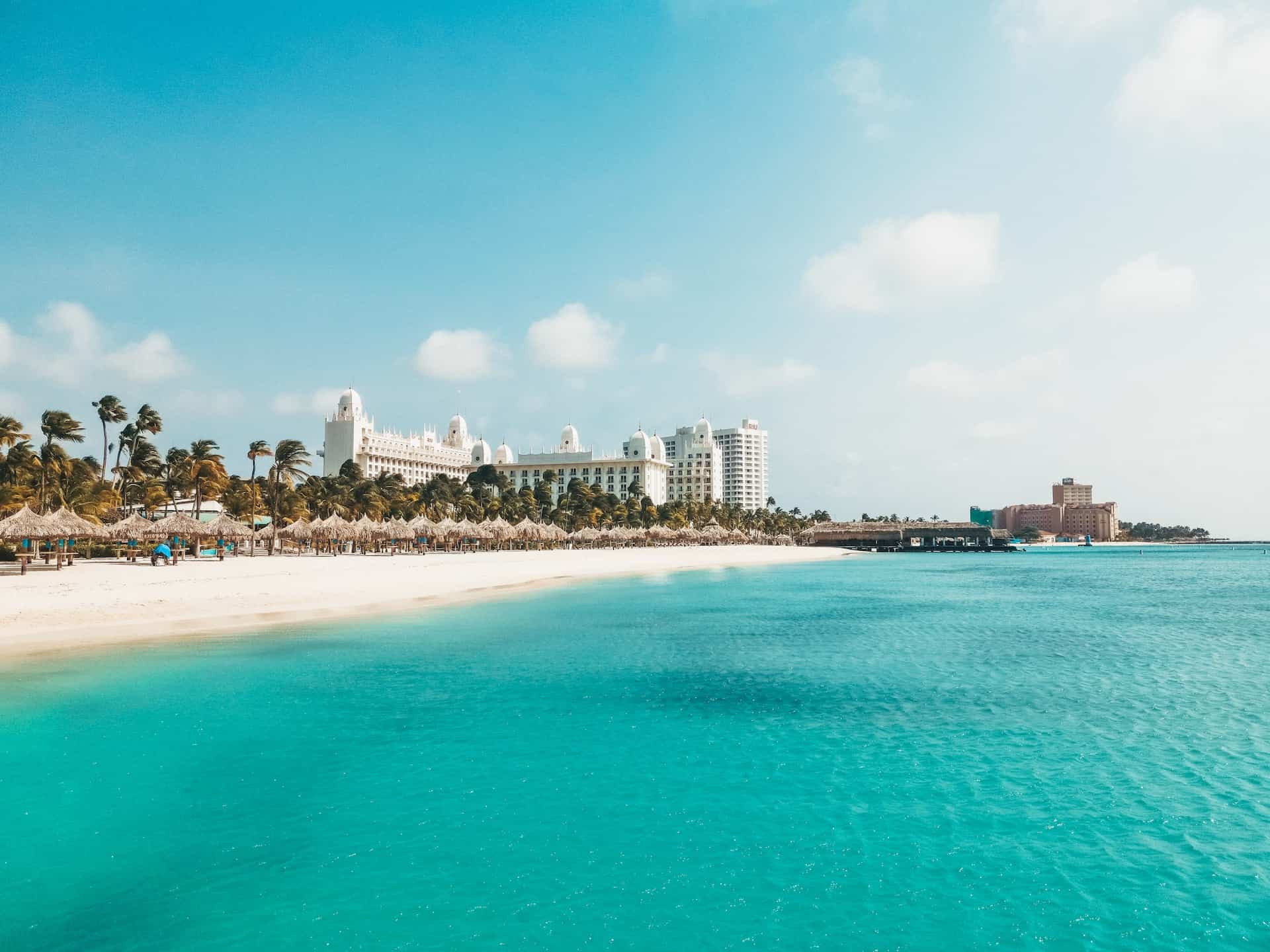 1. Hotel Riu Palace Aruba
The Hotel Riu Palace Aruba is located on the famous Palm Beach and is one of the best all-inclusive resorts on the island.
The resort features many facilities and services, including two beautiful outdoor swimming pools, a hot tub, and a kid's club.
It also offers a luxurious beachfront setting with beautiful views of Aruba's white sand beaches, world-class restaurants, bars, and entertainment venues.
This family-friendly resort is located right in the middle of Palm Beach, which makes it a great place to stay if you want to explore the area.
You can relax in a beautifully decorated room and enjoy the comfort of luxurious bed linen and other amenities such as a flat-screen TV, air conditioner, free WiFi, and a coffee machine.
In addition, each room comes with a private bathroom with a shower and a private balcony from which you enjoy breathtaking views of the Caribbean.
2. Divi Aruba All-Inclusive Resort
The Divi Aruba all-inclusive resort promises a taste of romance, fun, adventure, and unparalleled peace of mind.
From sparkling pools to sparkling white sandy beaches and breathtaking views of the Caribbean waters, you won't be able to resist a call to spend your vacation here.
The beautiful resort sits in the heart of the island on the pristine shores of the Caribbean Sea.
It offers a wide range of activities and amenities for young and old alike, such as four dining options, a 9-hole golf course, a rock-climbing wall, and snorkeling.
The resort is perfect for those who want to be pampered while on vacation or simply enjoy their time away from home.
Enjoy luxurious accommodations that include a selection of rooms with private balconies or patios overlooking the beach or pool area.
If you want more from your stay, you can book the 2-bedroom oceanfront suites with living rooms and whirlpool tubs.
With its grandeur and entertaining offerings, Divi Aruba is undoubtedly one of the top Aruba all-inclusive resorts.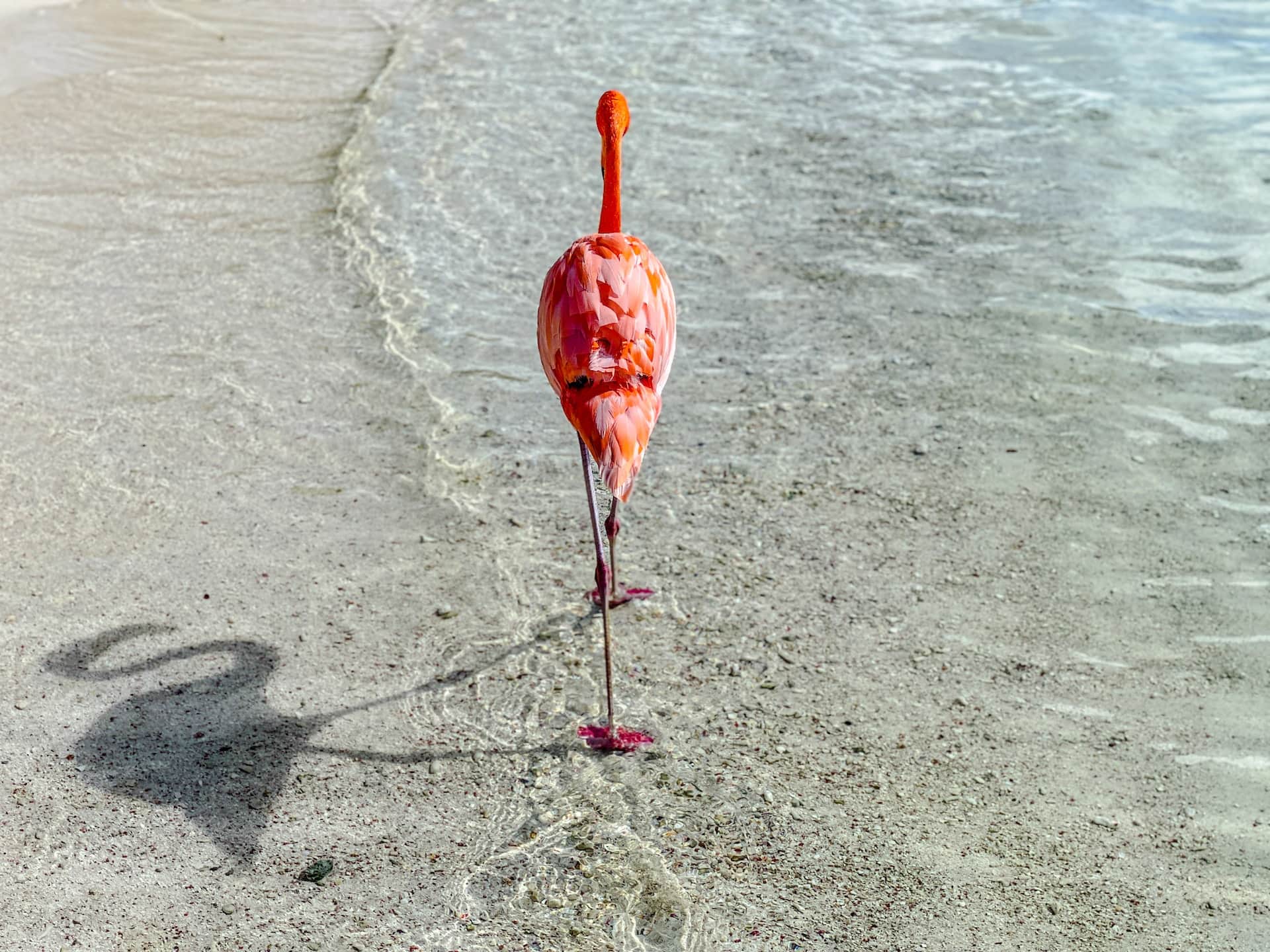 3. Barceló Aruba
Luxury and sophistication take new meaning in Barceló Aruba, an all-inclusive beachfront resort in Noord, Aruba.
The resort is set along the shores of the Caribbean and is surrounded by turquoise waters, a sugar-sand beach, and tropical palm trees.
Here you'll find a swimming pool surrounded by palm trees and natural rocks that'll make you feel like you're swimming in the middle of nature.
With an all-inclusive package, guests are treated to unlimited drinks and mouthwatering food in any of the resort's three bars and seven restaurants.
Not only is the resort suitable for adults, but it is also ideal for children. It has spacious suites that can accommodate your entire family.
And if you are a person who likes to enjoy sunset views from the comfort of your room, each suite has a balcony that will serve you views of the golden Caribbean sunset.
All this makes Barceló Aruba one of the best resorts in Aruba for families or couples seeking relaxation or romance.
4. Tamarijn Aruba
Tamarijn Aruba offers a long stretch of one and a half miles of beach, making guests feel as if they are vacationing on a private beach in Aruba.
Guests are treated to the beauty of a long sugar sand beach and sea-view pools.
What is the difference between Divi and Tamarijn Aruba?
The resort is a sister property of Divi Aruba and offers the same promise of romance, fun, and adventure at a relatively lower price. The only difference is the rooms here are smaller compared to Divi Aruba.
With eight bars and ten restaurants, wining and dining takes on a new meaning. You will enjoy delicious Caribbean and international cuisine and cocktails.
Adults can engage in fun activities such as snorkeling, catamaran rides, beach volleyball, and windsurfing.
The Sea Turtles Kids Club will keep the little ones busy with activities such as movies and games.
5. Hotel Riu Palace Antillas
Enjoy the best of everything at Hotel Riu Palace Antillas, a five-star resort on the shores of Palm Beach in Aruba.
In addition to its sophistication and luxurious nature, it is also one of the best Aruba all-inclusive resorts.
The hotel is known for its ultimate in-line service and attention to detail. This makes it perfect for couples looking for a romantic getaway and seeking to enjoy a relaxing vacation.
Furthermore, the serene landscape of palm trees and white sandy beaches is an ideal setting for your vacation. The hotel also offers a wide selection of activities for its guests.
From Spa treatments to golf outings or scuba diving tours, there are plenty of things you can do here. The facilities are world-class and will guarantee your stay is one to remember!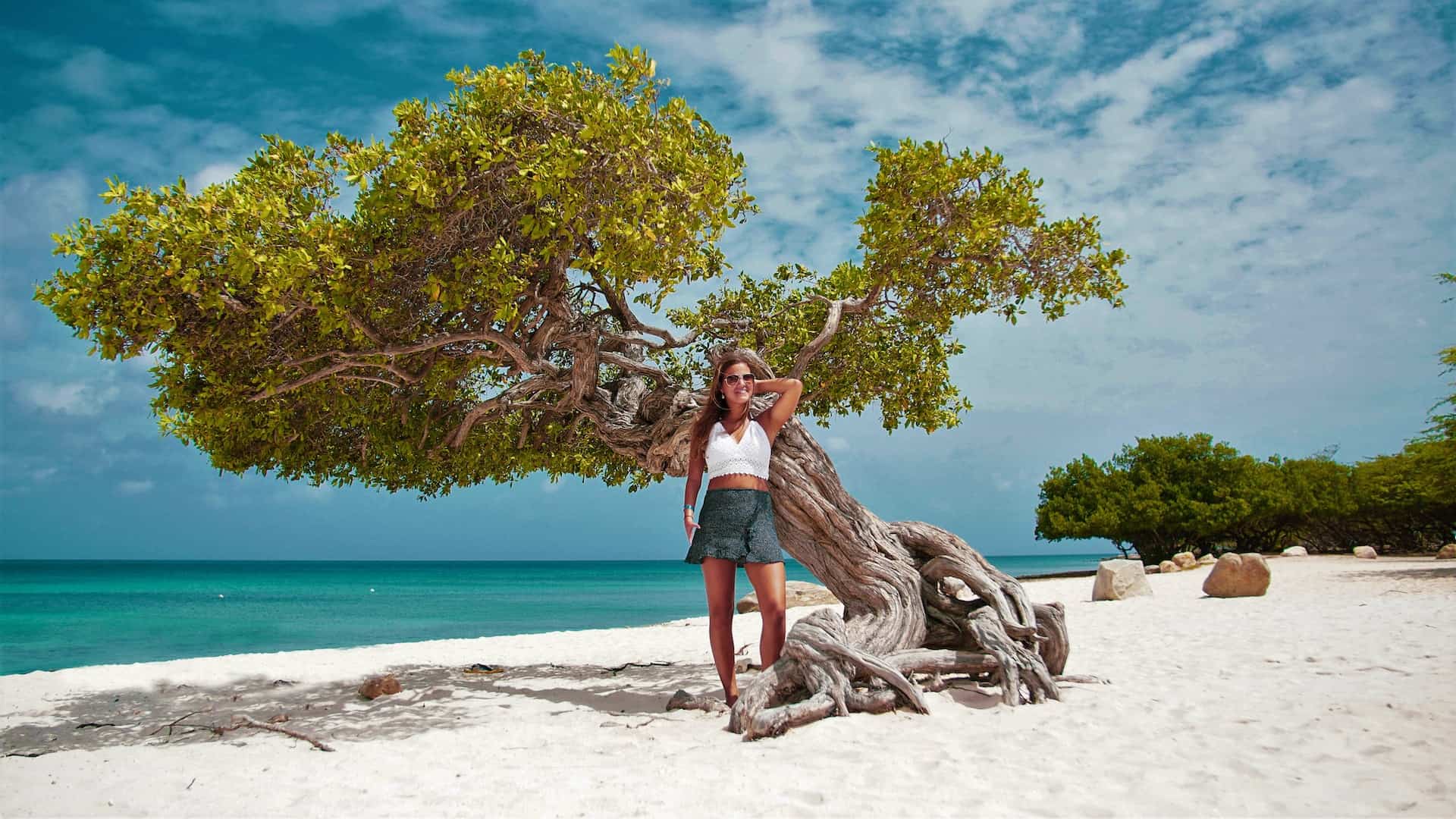 6. Manchebo Beach Resort
Manchebo Beach Resort & Spa sits on Eagle Beach, an intimate and beautiful beach on the Caribbean coast of Aruba.
This Caribbean resort is built in a traditional tropical style, with wood and stone cladding, high ceilings, and open-air rooms with balconies offering fantastic ocean views or gardens.
Is Manchebo Beach Resort adults only? This is a family-friendly resort and welcomes both adults and children.
However, the resort offers entertainment facilities and activities that lean more toward adults; children might not have much to keep them busy during their stay.
The hotel offers several types of accommodation options, ranging from standard rooms and upgraded suites to one-bedroom suites with kitchenettes and living rooms.
All have private terraces or balconies overlooking the garden, pool, or breathtaking sea.
7. Holiday Inn Resort Aruba-Beach Resort & Casino
One of the leading Aruba all-inclusive resorts is Holiday Inn Resort Aruba-Beach Resort & Casino, a beachfront resort located on the glamorous Palm Beach.
The hotel offers spacious rooms with balconies and sea views, an extensive array of restaurants, bars, and a kid's club, as well as an array of activities, including water sports, golfing, and diving.
In addition, it is located within walking distance of the famous Paseo Herencia Mall and several other attractions, including the Aruba Mall, Fort Zoutman, and the National Archaeological Museum Aruba.
Holiday Inn Resort Aruba is a family-friendly property and offers activities for guests of all ages, such as cycling, watersports, tennis, Ping-Pong tables, and video games.
Your kids can visit the nearby Butterfly Farm, where they will see butterflies and learn much about them.
The resort offers five dining options; however, you can access more dining options at Paseo Herencia Mall and Aruba Mall.
8. Aruba Marriott Resort & Stellaris Casino
Aruba Marriott Resort & Stellaris Casino is a four-star all-inclusive resort that offers beachfront accommodation in spacious rooms and suites.
The hotel has an impressive layout with a central atrium, which houses the reception area, check-in desk, lounge, and bar.
Rooms are spread across the property, offering a great view over the beach or pool area.
In addition, the gardens here are fantastic for relaxing after dinner or sunbathing on your private patio.
The hotel offers various dining options, including a buffet breakfast, an à la carte dinner, or poolside grill options. There are also several bars and lounges to enjoy drinks at any time of day or night.
How far is Aruba Marriott Resort & Stellaris Casino from the airport? The nearest airport is Reina Beatrix Airport, and it is only 17 minutes away from the resort.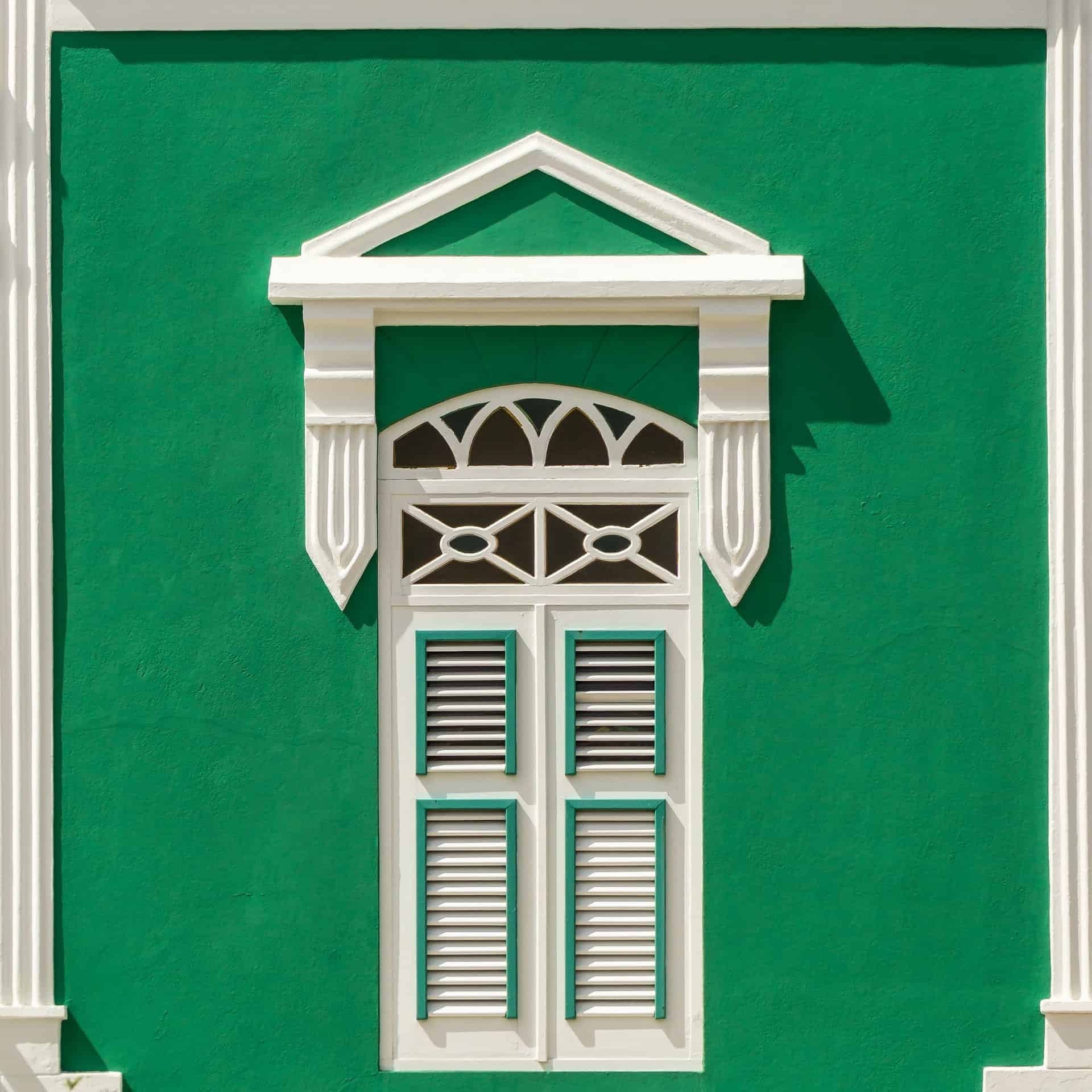 9. Renaissance Wind Creek Aruba Resort
Renaissance Wind Creek Aruba Resort is an oceanfront luxury resort located in Oranjestad, the capital of Aruba.
It is the perfect place to enjoy a private getaway with your family and friends or host your special event.
Is Renaissance Wind Creek Aruba Resort adults-only?
It boasts two properties: Renaissance Marina Hotel and Renaissance Ocean Suites.
Renaissance Marina Hotel caters to adults, and Renaissance Ocean Suites caters to families with kids and couples.
The resort offers many activities for guests to enjoy. These include kayaking, a kid's club, swimming, nature trailing, and more.
Guests can also take advantage of the hotel's restaurant services. You can choose from several menu options, including a full breakfast buffet or an à la carte menu.
When you are ready to relax after a long day of exploring Aruba's beautiful shores and beaches, there is no better place than Renaissance Wind Creek Resort for some much-needed R&R!
10. Hyatt Regency Aruba Resort Spa and Casino
For spectacular ocean views, breathtaking gardens, and world-class amenities, Hyatt Regency Aruba Resort Spa and Casino is the resort of choice in Aruba.
The hotel features a range of accommodations, including rooms and suites with sea views. It's conveniently located on Palm Beach, one of the most stunning beaches in the Caribbean.
Its amenities include three-tier cascading pools, an 18-hole golf course, a swim-up bar, and a lazy river.
In addition, the four-star resort has a full-service spa, Camp Hyatt Kids Club, tennis courts, and a fitness center.
If you love adventure, come prepared to enjoy thrilling watersports like snorkeling and scuba diving.
The resort also offers catamaran tours to give you better views of the Caribbean waters.
In addition, California Lighthouse and Aloe Museum are located close to Hyatt Regency Aruba Resort Spa and Casino. They are open for guests to explore.
______
This story is brought to you in partnership with Oceans Beyond Piracy.
Planning a trip? Go Backpacking recommends: