Memphis is the second-largest city in the state of Tennessee behind Nashville and a city full of music, cultural history, nightlife, museums, and food. If you're a history and music lover, this city should be on your bucket list.
Now your question may be, when's the best time of the year to visit Memphis? It depends on your priorities and what you are looking for.
Peak Season
During the summer, the city attracts lots of visitors. The warm, dry climate is perfect for outdoor activities and festivities.
The price of lodging increases along with the number of visitors, so book early to get your preferred accommodation.
In May, the smell of barbeque is in the air. The legendary World Championship Barbecue Cooking Contest draws BBQ fans from around the country.
The annual Beale Street Music Festival also happens every May. Both events will be held at Tom Lee Park on the downtown Memphis riverfront in 2023.
By June, the city starts to feel a little more tropical as the humidity and temperature rise.
Explore the public park and museum on Mud Island (a peninsula, not an island). Return to downtown and find a rooftop bar to enjoy a cocktail with views of the Mississippi River at sunset.
Best Time for Sightseeing
If you want to avoid crowds at popular attractions like Graceland and Beale Street, Mid-September, November, and April are the best months to visit Memphis.
You're more likely to be able to tour museums, Elvis' home, Sun Studios, Mud Island, and more without as many tourists as in the high season.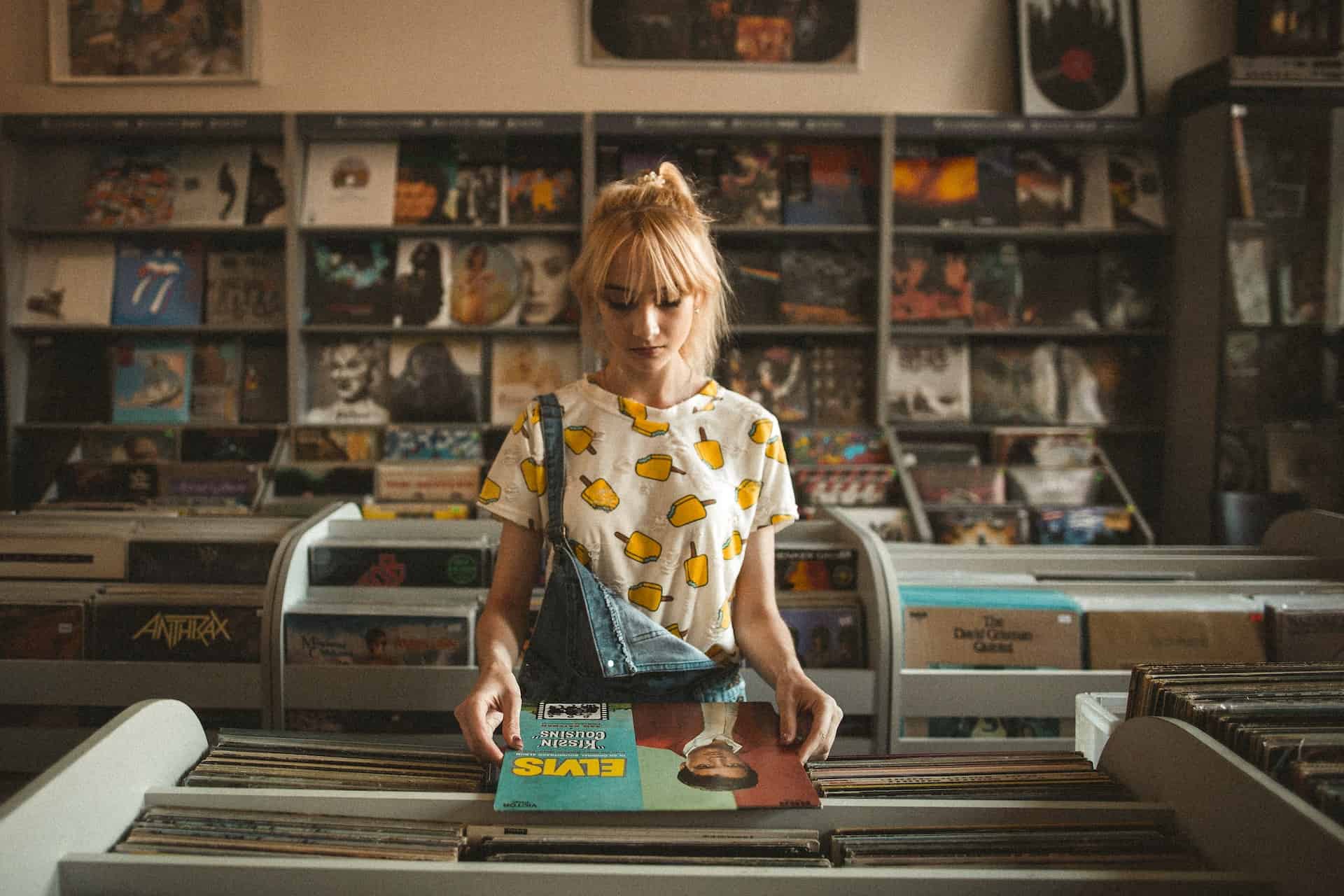 Best Time to Explore Memphis' Musical History
August is an excellent time to visit Memphis for its musical history. Thousands of fans gather in the city yearly to celebrate the King of Rock and Roll during Elvis Week.
Take part in free karaoke events, dance parties, and free visits to the meditation garden at Graceland. This full-week celebration can get crowded, so book up to a year in advance if you want to go.
One option is the Fairfield Inn & Suites by Marriott hotel. It's only five miles from the Memphis International Airport and 6.8 miles from Elvis Presley's Graceland (where the main event happens during Elvis Week).
This hotel is worth checking out as it's an ideal distance from popular tourist attractions.
Suitable time for budget travelers
If money is tight and you want to visit Memphis on a budget, then the winter off-season in December and January is best. The exception is Dr. Martin Luther King Jr. and Elvis' birthdays.
In the off-season, prices fall along with the temperatures, and you can lock in those better rates by booking flights and hotels early.
The average temperature during this time is 46 F to 64 F, so don't forget to pack your clothing with layers in mind.
Memphis has much to offer first-time visitors, from its importance in the Civil Rights Movement to being the birthplace of Blues music and rock 'n roll.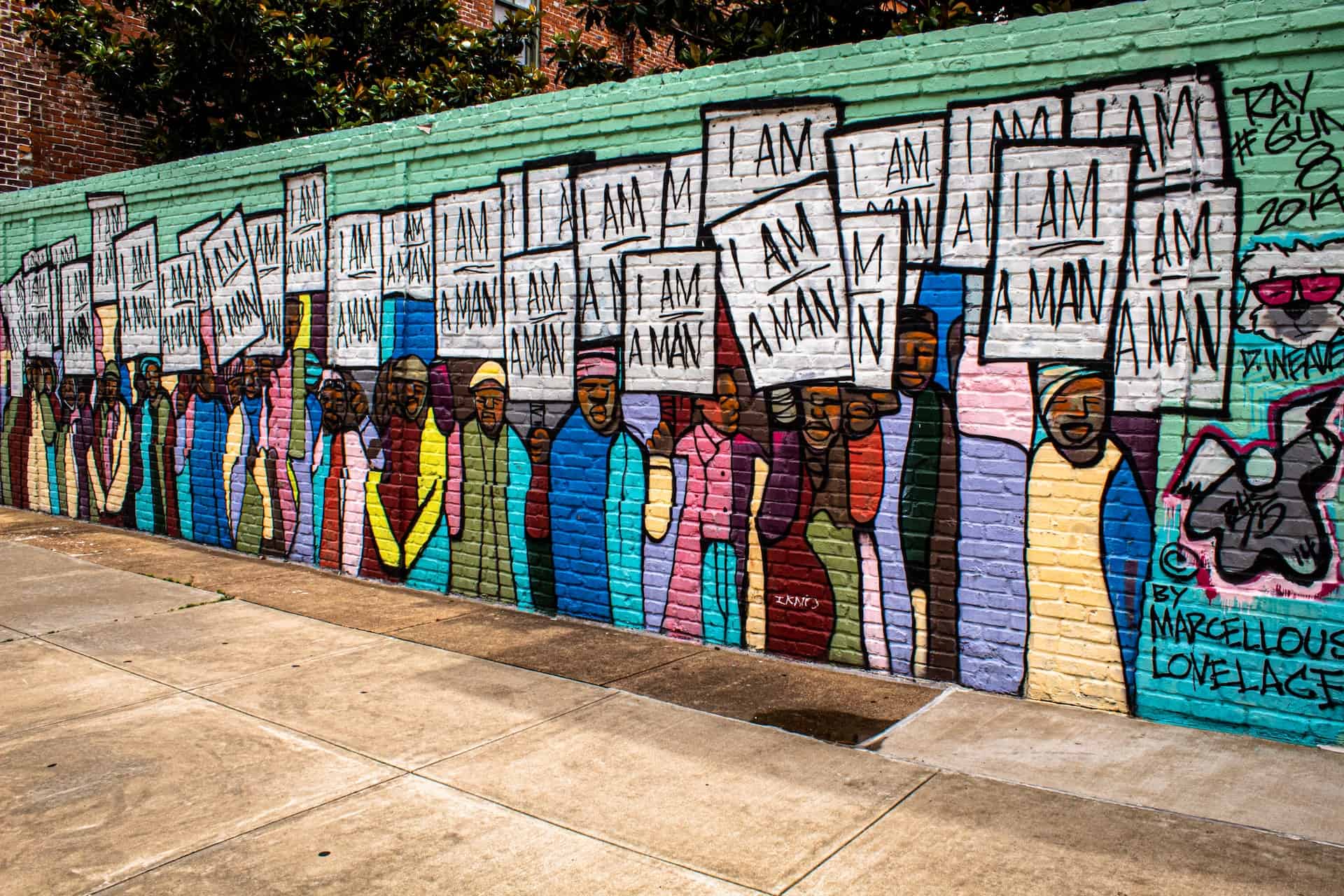 Best Budget Hotels in Germantown
Germantown is a safe neighborhood in southeast Memphis. Staying here gives you convenient access to the airport and greater peace of mind when sleeping at night.
Homewood Suites by Hilton Memphis-Germantown
The Homewood Suites' excellent location close to the highway makes reaching the best Memphis tourist attractions easy.
Downtown is just 18 miles from the hotel, while Beale Street is only 16 miles away. The 24-hour fitness center and fully equipped kitchens are available at this all-suite hotel. Check out more about hotel amenities on their website.
Instead of just emphasizing comfort, there is a genuine understanding of the small details that tourists genuinely value, such as the ability to bring their pets on vacation.
Fairfield Inn & Suites Memphis Germantown
The vibrant Memphis atmosphere is within reach when staying at Fairfield Inn & Suites.
Given that they are both close to the hotel, you might benefit from the selection of eateries and shops that The Shopping at Saddle Creek and The Avenue at Carriage Crossing offer.
A good breakfast and coffee are complimentary every morning. Overall, this hotel in Germantown, TN, is an excellent fit for vacations and business travelers.
Memphis Attractions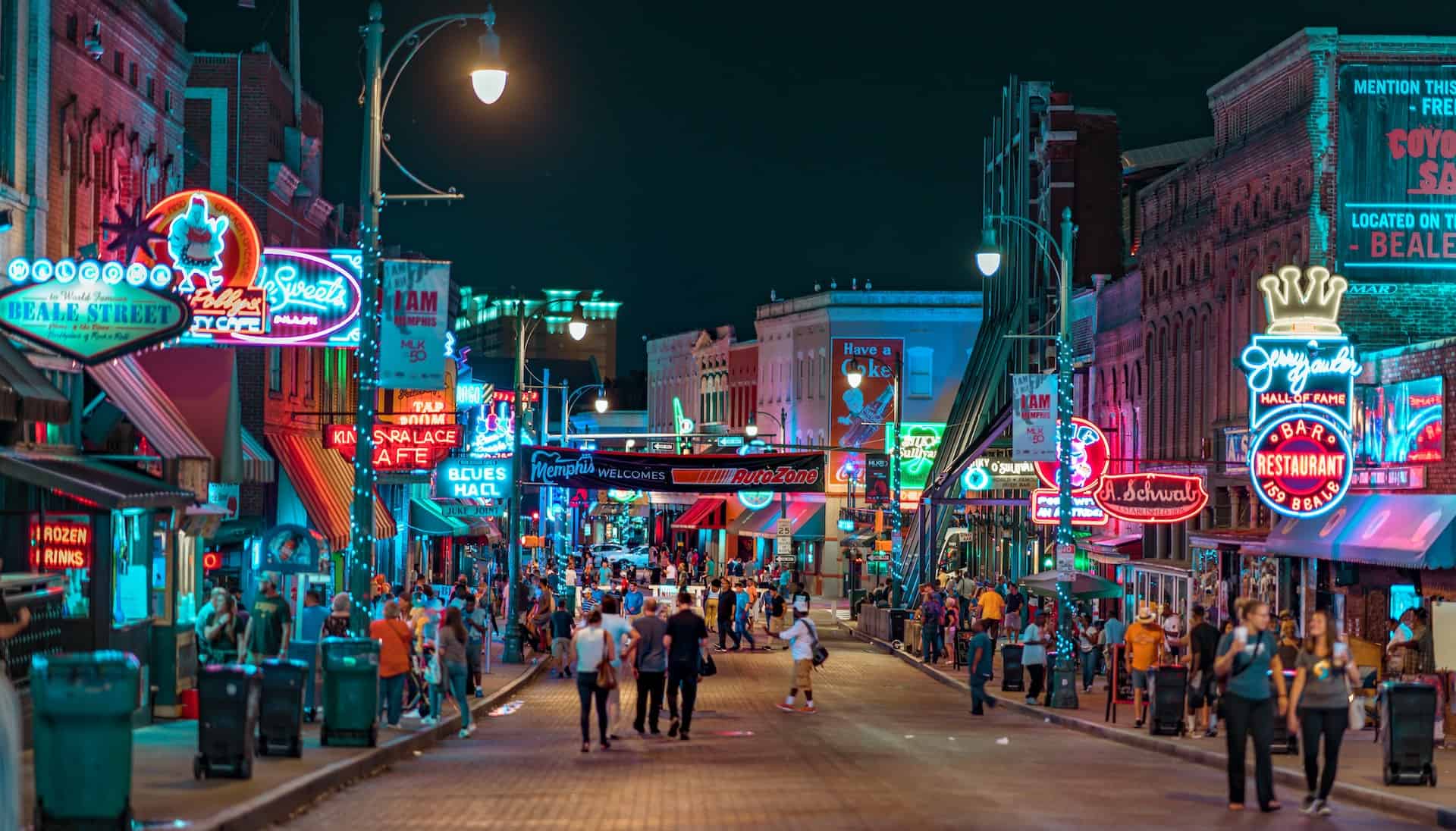 Beale Street
Beale Street is the epicenter of nightlife in Memphis and is home to bars, restaurants, musical history, and entertainment.
During the day, you can walk the street, grab food, see the big guitars, or get an old-fashioned soda at A-Schwab.
At night you'll see a different side of the city with street performers like the Beale Street Flippers. Plus, there's music in almost every bar; you'll surely find some fantastic local acts on the weekends.
National Civil Right Museum
You can't leave Memphis without seeing the National Civil Rights Museum. This museum focuses on the civil rights movement from the 17th century to the present.
The museum is a sobering experience worth two to three hours of your time and attention.
It features many well-laid-out exhibits which show the progression of African American rights in the country and spotlight many pivotal moments in the cause.
The museum was built at the Lorraine Motel, where Dr. Martin Luther King Jr was shot and killed. Visitors will see the room he stayed in before that fateful event.
Graceland – Elvis Presley's Memphis Home
This sprawling property allows guests to tour Elvis' home and see how it was decorated while he lived there.
It's a blast to see, and you're given an audio tour on an iPad that tells you about each room you are looking at.
After exploring the home, you can see a half dozen museums on the property dedicated to everything from his cars and his stage outfits to his numerous gold records. Two of his planes are on display, and you can walk into each.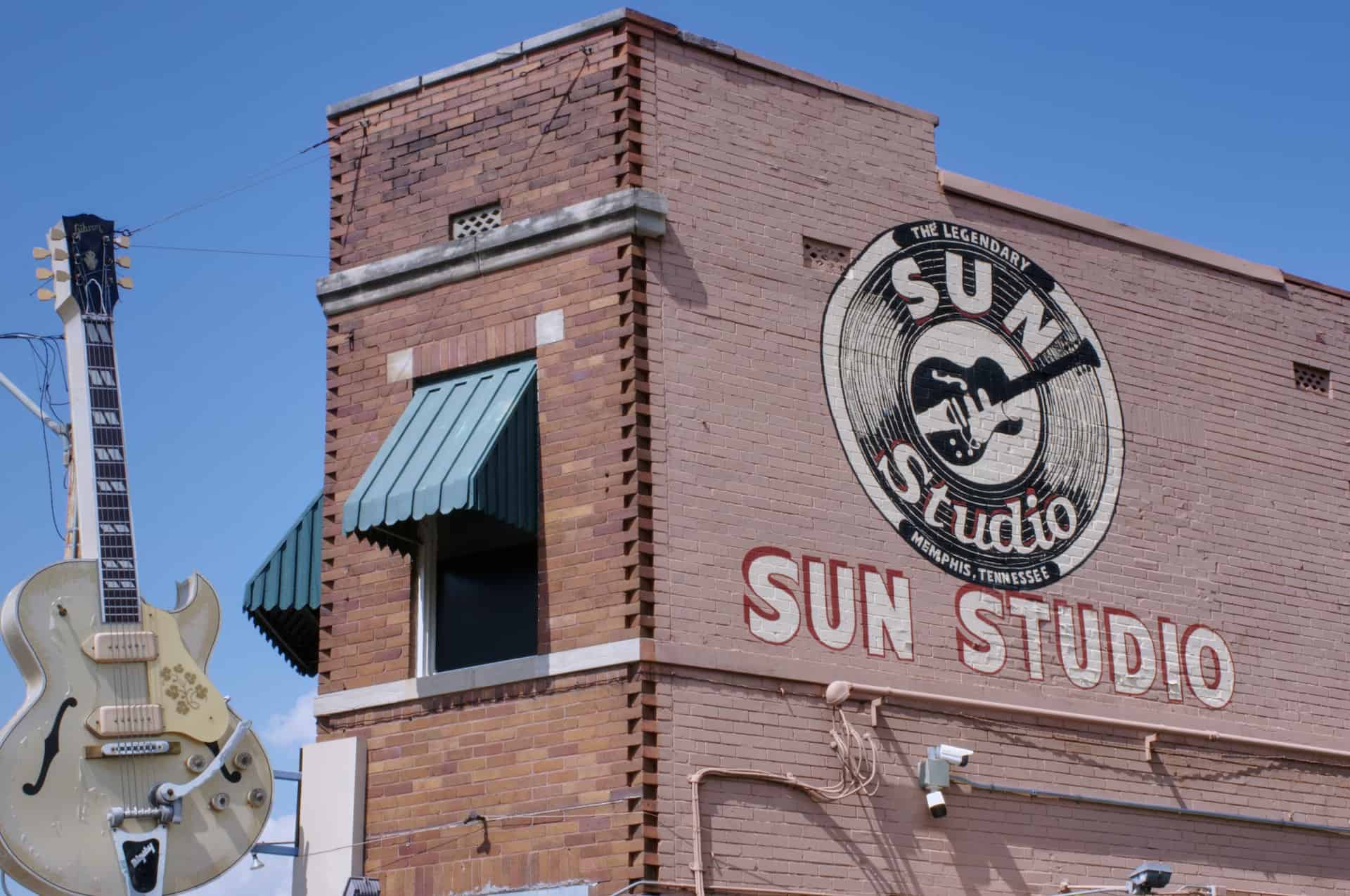 Sun Studio
Sun Studio is one of the two world-renowned music studios in Memphis. This small studio was the first to record Elvis, and he and Johnny Cash would record many of their hits here.
The studio is open for guided tours which take you upstairs to see memorabilia and photos from its music-making history.
The tour also takes you into the recording studio, where you can get photos with the equipment and the microphone used to record famous songs.
If you are a music lover, you must visit this place to understand how Memphis impacted popular music and culture.
Big River Crossing
Big River Crossing is one of the more active recommendations on this list. Budget travelers don't have to spend a single penny on seeing the mesmerizing view of Memphis through this bridge.
The bridge is one of the longest pedestrian bridges in the United States and the longest that crosses the Mississippi River.
It's almost a mile long, and at the halfway point, you'll cross from Tennessee into the state of Arkansas.
Mud Island
Mud Island park is one of the best places to go for a walk in the city. This peninsula is across from downtown Memphis. There's a monorail you can take, a museum, and a walking path to explore.
The walking path has a small-scale topographical representation of the Mississippi River as it runs its entire course to the Caribbean Sea.
***
Memphis has a lot of fun activities and experiences, from its rich history to great music and rock and roll vibe.
It's possible to have a great vacation in Memphis, even on a backpacker's budget, and all it takes is a little research and planning.
_____
This story is brought to you in partnership with Stealth Management Group LLC.
Nisha is a passionate traveler, sharing her journeys and discoveries with others. Travel has always been integral to her life, from childhood trips to far-off destinations and discovering new cultures as an adult. She believes in the power of travel to broaden perspectives, challenge norms and inspire us all to live life to its fullest.
Planning a trip? Go Backpacking recommends: