Are you in-between trips? Dreaming of the next adventure? Unsure of where you should travel to next?
I don't know about you, but I'm at my most inspired when leafing through the pages of a decent (or sometimes decidedly trashy) book.
Many of us can't travel all the time. So, it's comforting to know that a great adventure is only the turn of a page away.
Here are four books that will get you excited for travel.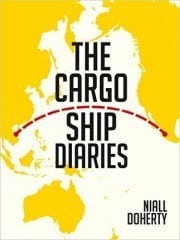 The Cargo Ship Diaries: 2.5 years, 25 countries, 0 flights
Niall Doherty is one cool dude. He spent 44 months traversing the globe without flying, which I must say is a pretty impressive feat.
His memoir, The Cargo Ship Diaries, takes us from his real-time experience of traveling from Japan to Peru via a freighter.
Within this story, he intertwines anecdotes from his prior adventures – tales from India, Iran, Thailand and many other places around the globe.
Niall's book serves nicely as a kick up the bum for anyone who is having second thoughts about crafting a life of their own design.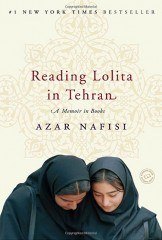 Reading Lolita in Tehran: A Story of Love, Books and Revolution
Iran is a country that seems to have leaped onto the "must see" lists of many travelers around the world.
I don't know about you, but to me, it is a country shrouded in mystery. I don't know much about the people or the history. It's a situation that needs to be rectified, stat.
I had vaguely heard of Reading Lolita in Tehran, being a big fan of Nabokov's most infamous novel. I flicked through the pages of this book on a whim one day, and it sucked me straight in.
Iran in the 1990s is a world that will come across as so foreign, so alien to anyone who hails from the western world. I was equal parts intrigued and infuriated as I dove deeper and deeper into the pages of this book.
For those who are unfamiliar with this story, it is a memoir written by Iranian professor Azar Nafisi. After having been either expelled or voluntarily leaving three universities in Tehran, she picks seven of her best students, inviting them to come to her home every week to discuss books.
In this literary environment, they find an escape from the reality that is imposed on them by Iran's radical government – where women are seen as a threat to morality and treated accordingly.
Nafisi is that rare kind of a teacher – one that believes in and supports her students. She encourages them not only to look to these classics of Western literature to find some sense within the world they inhabit but to look at and find peace deep inside themselves.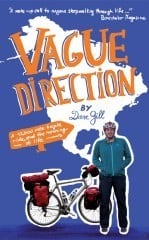 Vague Direction
Dave Gill's greatest fear is to wake up one morning with the realization that he has wasted his life.
He recognizes at the age of 23 that it's good to catch these feelings early on, as it gives you the opportunity to do something about it.
He puts his life on hold – quitting his job and selling almost everything he owns, to head to North America. Here, he embarks upon a year-long journey around the USA and Canada on a bike he scored for £150 pounds off eBay, without any prior training.
He meets all sorts of personality types along the way, rolls through constant mechanical traumas with his bike and suffers a series of exhilarating highs and all-time lows ("It's this weird way of life where nothing is moderate. It's great or it's shit. Rarely, it's in between.").
That longing for adventure seems to be part of the human condition. Most of us spend ample amounts of time wishing to break away from the monotony of everyday life.
Yet, who ends up doing it? Or more importantly, how many people are in a position where they can justifiably get away with falling off the edge of a map for a year?
Maybe just enough. Gill's book is a read for anyone who is raring to give up everything they've got for a great adventure but needs a final push.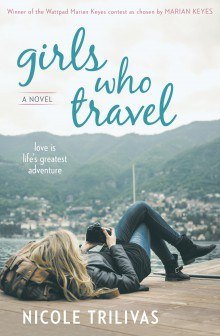 Girls Who Travel
I was reeling somewhat after finishing Reading Lolita. So, I needed something light and easy to dive into.
As it turned out, Girls Who Travel was the book I was looking for.
23-year-old Kika Shores is finding out the hard way that she is not suited to corporate life. After returning from a yearlong backpacking trip, all she wants is to get back on the road.
So, when she's offered a job as an au pair in London, she jumps at the opportunity to live overseas and get paid for it.
Many travelers strongly believe that you have to do just that – travel to find adventure. As this book proves, sometimes you don't need to go searching for adventure – it can find you.
This book is a quick and easy read – I finished it over a twenty-four hour period. Perfect for a day at the beach, a long haul flight or any other activity that encourages you to mindlessly switch off.
So, pour yourself a cup of tea, settle into your favorite chair and get lost in the pages of your next adventure.
LC is an ex-expat who is currently re-exploring her home country of Australia. Follow her adventures at home and abroad via her blog Birdgehls, where she writes about travel, expat life, gushes on about various animals and bemoans her often futile attempts to go completely green. Or, you can look her up on Facebook.
Planning a trip? Go Backpacking recommends: