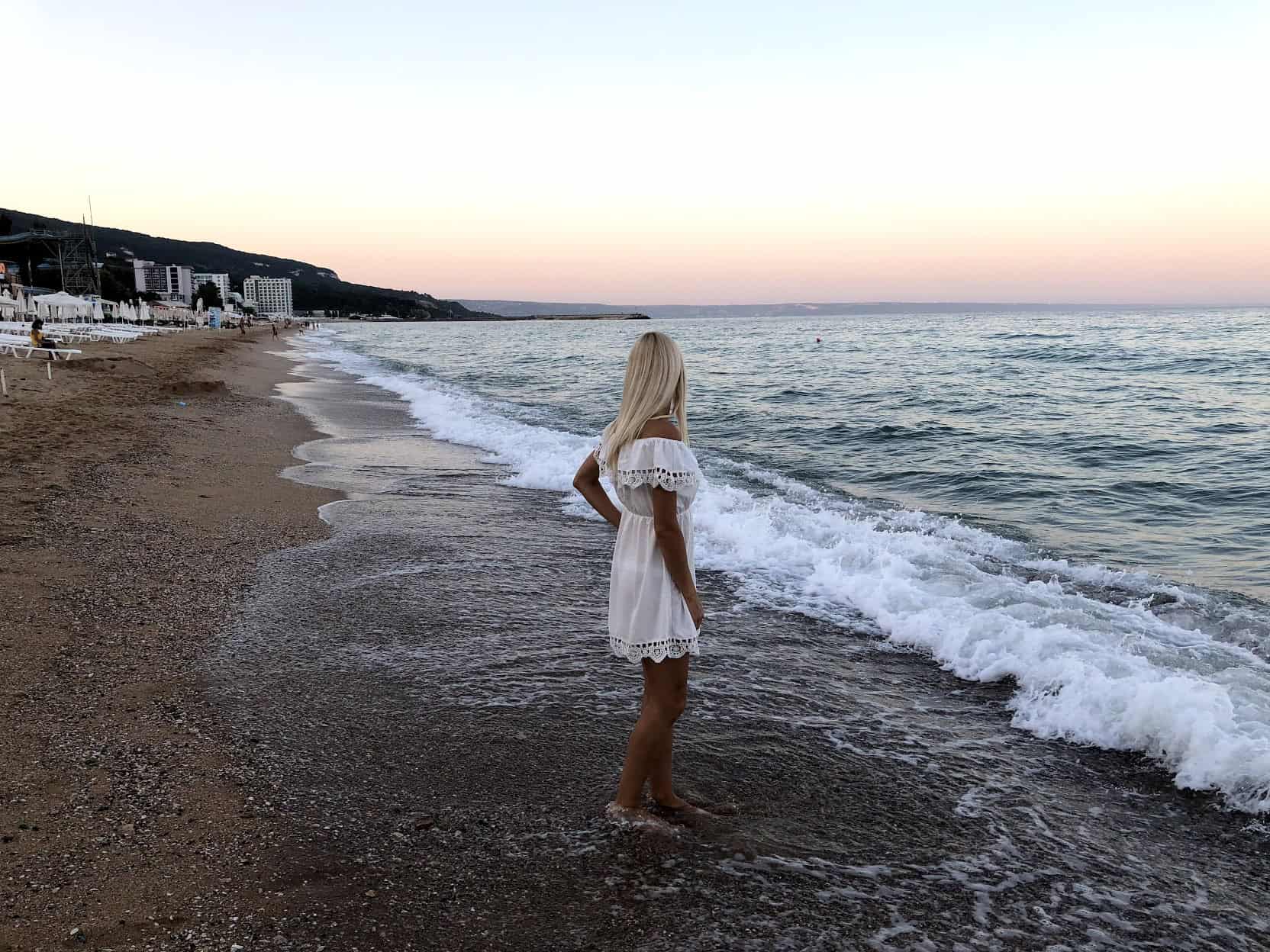 The Bulgarian coast offers more than 200kms of amazing, sandy Bulgaria beaches; thus, attracting millions of tourists worldwide. Some of the best beaches in Europe are located in Bulgaria.
The popularity of Bulgarian beaches has grown considerably; travelers love visiting them year after year.
There are several beautiful beach resorts along the Black Sea coastline in Bulgaria.
Some of the resorts offer apartments and villas for sale, while others have hotels that can be booked per your requirements. However, a common thing that all these resorts have is blue waters and golden sands.
Travelers usually book a room in the resort to spend time with their loved ones on clean, well-maintained, and secluded beaches.
Some of the beaches are appropriate for families, while others are perfect for couples. Depending on what ambiance you require, you can select the beaches and add them to your itinerary.
The top 5 Bulgaria beaches you must visit have been listed below; so, go through them before planning your trip.
1. Sunny Beach
Located near Burgas, Sunny Beach has a six-mile-long tourist strip. It is the largest and most esteemed beach resort in Bulgaria.
There are innumerable bars and restaurants happily serving their clients until the early hours of the morning.
Tourists visiting Sunny Beach often try various water sports, including sailing, surfing, yachts, scooters, paddle boats, water skis, parachutes, and beach volleyball, among others.
Moreover, there are several events held regularly for visitors. From May to October, the beach is jam-packed with tourists.
2. Golden Sands Beach
The beaches at Golden Sands are clean and free of pollution. This is the reason the Golden Sands beaches have earned a Blue Flag status.
The resort is located about 19kms from Varna city on the north coast and is famous for having the purest sand on the Black Sea coast.
It is a magnificent area where you can book budget hotels, as well as luxurious ones. There is a hotel for every type of traveler.
The resort is built on 1,800 hectares of land and provides all the amenities and facilities that you could ever desire.
Once here, don't forget to inquire about various boat cruises and water sports that will make your holiday a memorable one.
3. Rusalka Beach
Rusalka is a seaside resort that is located about 90kms northeast of Varna. Travelers prefer staying in Rusalka resort because of its picturesque caves and small sandy beaches that are at walkable distances.
The Rusalka beaches are comparatively cleaner than other larger Bulgaria beaches. They are covered with beige sand and small pebbles.
The resort consists of about 600 luxurious one-story villas with amenities such as a tennis court, volleyball court, yachting, horse riding, and scuba diving.
4. Golden Fish Beach
The Golden Fish Beach is located about 3kms north of Sozopol.
In comparison to other beaches, this beach is calm and serene. The beach charges a small amount of fee for entrance, camping, parking, and renting tents.
Travelers usually visit the beach for surfing as there is a surf school nearby that offers wind-surfs for rent.
There aren't many restaurants or snack bars near the beach. The beach is desolate most of the time, so if you want to visit a private beach, then you should head straight here.
It is an apt beach for adventurous youngsters, couples, and honeymooners.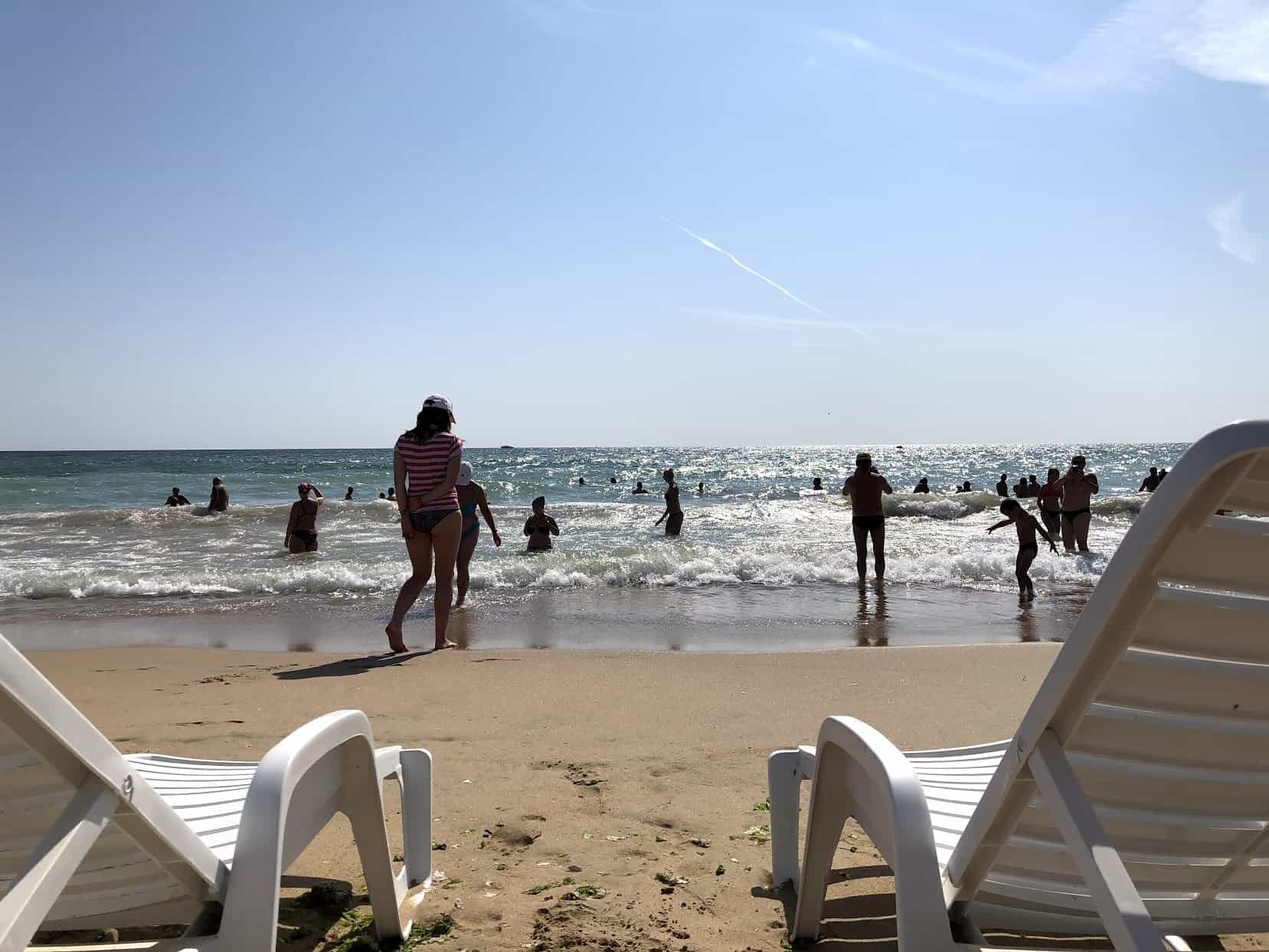 5. Saxa Beach
Saxa Beach is one of the largest beaches in Bulgaria, which is spread over more than 5kms in Burgas city.
Several restaurants and nightclubs in Saxa Beach are jam-packed as visitors book them for celebrations, bachelor parties, graduate balls, private parties, etc.
Most of the restaurants serve multiple cuisines, including Mediterranean, European, and International.
During the day, tourists enjoy their time by lying on the sunbeds and parasol, which can be rented for a small fee.
In the late evenings, the beach is heaving with locals and tourists who come there to drink cocktails, enjoy the ambiance, and hear good music.
If you want to enjoy these beaches to the fullest, you should try the many water sports.
The stretch of coast between Varna and Burgas has several ideal snorkeling spots, where you can find lots of marine wildlife, including turbot, seahorses, sole, and grey mullet. Ensure that you carry your snorkeling gear with you.
Breathing underwater with a snorkel is a tough task, so buying a full-face snorkel mask is a better choice. It will let you breathe underwater as easily and naturally as you will on land.
However, many low-cost duplicate masks are available in the markets that are dangerous to use as they are made of bad quality. So, it is necessary to read the full face snorkel mask reviews and select the best one.
Now that you've read about the top five Bulgaria beaches, pack your bags and have a fantastic time!.
My name is Aistis and I am a traveler from Lithuania. So far I visited 32 countries and still actively counting!
Planning a trip? Go Backpacking recommends: