On April 26, 1986, an explosion in the number four reactor at the Chernobyl Nuclear Power Plant in Ukraine leads to what remains the world's worst nuclear accident.
Within 36 hours of the meltdown, 49,360 residents of the nearby city of Pripyat were evacuated, many of them plant workers and their families.
The resulting fallout of radioactive particles spread over the western USSR, Belarus, and Europe.
An estimated 500,000 workers were employed to contain the accident and limit the resulting fallout and damage to the surrounding environment.
It might surprise you to learn that due to the natural decay of the once deadly radioactive isotopes in Pripyat and around the plant, it is now safe enough to embark on a guided tour to Chernobyl.
Why visit Chernobyl? It's something different. A one-of-a-kind experience. The chance to visit the scene of a historic, if disastrous, nuclear event.
The curiosity that led me to visit Hiroshima, the first city destroyed by a nuclear bomb, is the same curiosity that will eventually lead me to Chernobyl.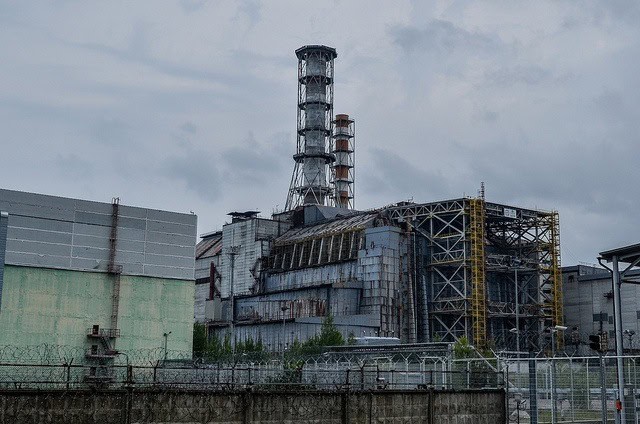 Chernobyl tours, such as the ones offered by Tour 2 Chernobyl, are a full-day affair, with transportation provided to/from Kiev (it's a two and a half hour bus ride each way).
When you book your tour, you can request to rent a small Geiger counter, thereby allowing you to measure ambient radioactivity around the power plant (and use it as a prop for photos, of course).
Upon arrival at the Dytyatky checkpoint, marking the 30-kilometer exclusion zone, you'll go through passport and clothing control.
It's here that you'll meet your guide and have any new or lingering questions answered.
Next, it's on to the Church of St. Ilya in Chernobyl before entering the 10-kilometer exclusion zone.
You'll be able to take photos from within 100 meters of the number four reactor where the nuclear meltdown occurred.
Pripyat is a real-world ghost town. It was evacuated so quickly; it's as though time there stopped.
The town emptied of all its residents almost overnight. In the years since then, nature has slowly begun to reclaim the land.
Tours run all year, with each season presenting its twist on the experience:
Winter: with snow on the ground, and a chill in the air, this is perhaps the quietest time to visit.
Spring: plants and flowers are in bloom, bringing color and life back to the area.
Summer: everything is green, the best representation of how plant life continues to take over the manmade structures.
Autumn: colorful fall foliage makes for nice photos, though rainy grey weather can create an especially dreary feeling.
Chernobyl tours are not for everyone. My parents? Not so much.
Backpackers? Absolutely.
And anyone else interested in a unique, other-worldly travel experience.
Dave is the Founder and Editor in Chief of Go Backpacking and Feastio. He's been to 66 countries and lived in Colombia and Peru. Read the full story of how he became a travel blogger.
Planning a trip? Go Backpacking recommends: