Nothing will tantalize your tastebuds more than Indian food.
Whether you are a spice connoisseur or a curious foodie, the combination of spices from Indian dishes will awaken all your senses and above all, WOW your sense of taste.
Each spoon of forkful, whatever your preference, is bound to tell a story from start to finish. It is always an exciting adventure when indulging in the rich tastes of Indian cuisine.
From breakfast dishes to entrees, desserts, drinks, and accompaniments, every taste has a place.
Throughout this culturally rich and diverse nation, there are variations to everyday dishes.
Here, we will look at five popular and tasty meals in Delhi and how they are prepared.
1. MurghMakhani – Moti Mahal Butter chicken
MurghMakhani – Moti Mahal Butter chicken is an intensely aromatic, creamy chicken dish that became a success due to an error made by a cook.
He was making tandoori chicken and accidentally mixed it in a buttery tomato sauce.
It is prepared in two parts. The chicken is marinated in a flavorful combination of spices and yogurt to tenderize it.
The sauce is a creamy, decadent taste explosion in which the chicken is added later. It is served with either rice or naan.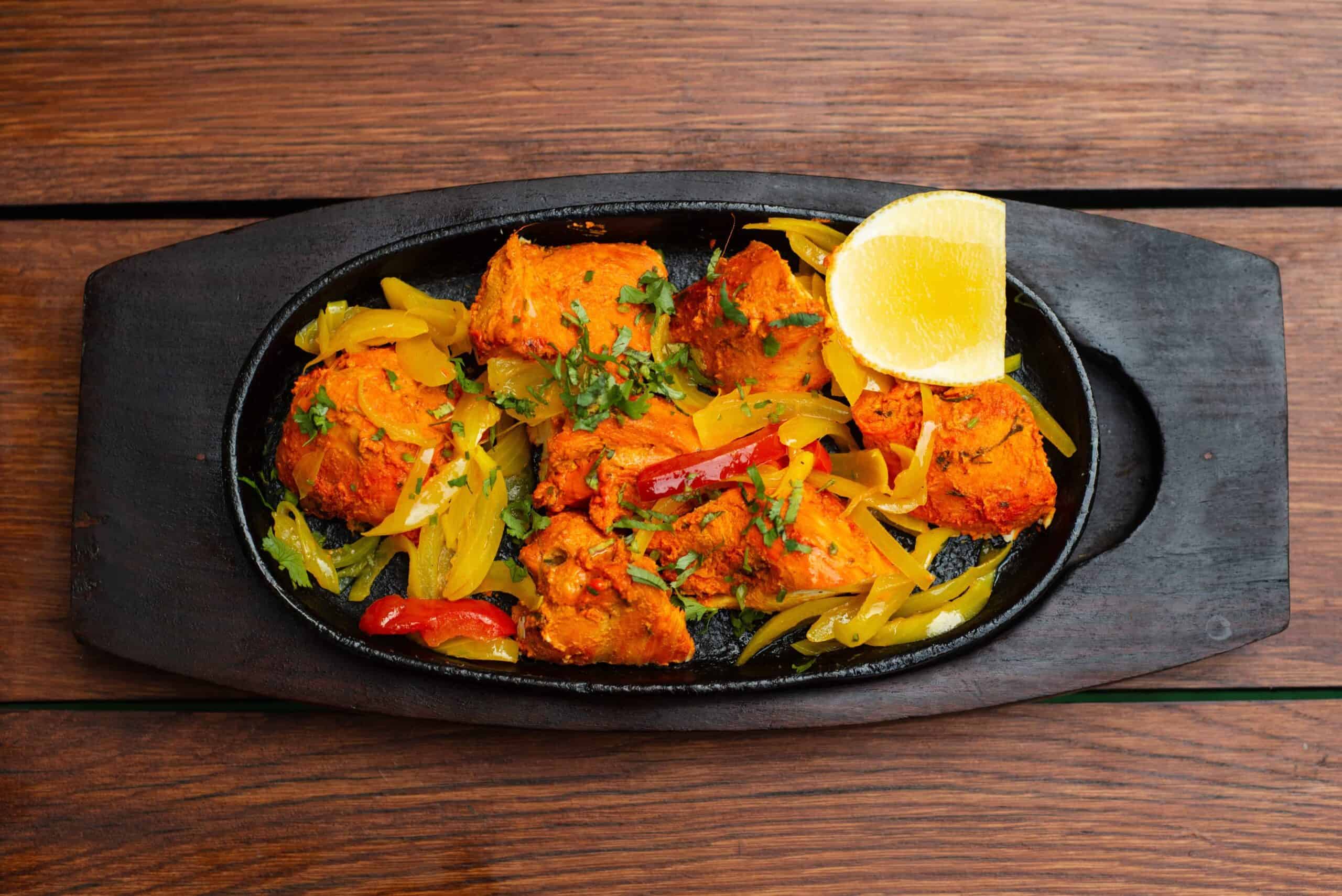 2. Tandoori Chicken
Enjoyed in Northern India as well as around the world, tandoori chicken is named for the cylindrical clay oven (tandoor) in which the chicken is cooked.
They say that this meal was invented by a Hindu Punjab named Kundan Lal Gujral, who retreated from Pakistan after the 1947 partition and opened Moti Mahal, a restaurant that exists today.
It was in this restaurant he invented not only tandoori but also butter chicken.
The chicken is amply spiced and marinated in curd to bring about its identifiable red color. It is then cooked at a high temperature in the tandoor.
This mind-blowingly tasty meat can be served in pieces or on the bone with flavourful spiced rice.
3. Momos
Momos are delicious dumplings sold as street food in Delhi. They are also served at parties or as snacks whenever you're hungry.
For whatever reason you choose to nibble on them, it's a decision you won't regret.
There are several varieties of momos. The fillings can be either vegetarian or non-vegetarian.
To cook them, they can either be steamed or fried. And you can eat them with your fingers or in a soup.
See also: Introduction to North Indian Food
4. Rabrifaluda
Rabrifaluda is a refreshing, sweet drink that is rich in flavor and served with a spoon. It is suspected to have Persian roots. In summer, it is a delicacy that provides instant relief.
It is made of vermicelli noodles "faluda," and a traditional pasty sweet called rabri, made of boiled milk, cream, sugar, nuts, and cardamom.
Rabri is scooped on top of a glass of faluda, and the drink is then topped with crushed ice and mixed well.
5. Dahi Bhalla
Dahi Bhalla is another delicious snack bound to cool you off on a scorching hot Delhi day.
It is made of creamy Dahi, or yogurt, and Bhalla, which are bready fried lentil fritters.
The Bhalla, which has a peppery taste, gets drenched in yogurt, then topped with tangy pomegranate seeds, fun yellow raisins, and yummy tamarind chutney.
The result is a creamy, spicy, and sweet combination of flavors.
With Delhi being the home to the most fragrant, flavourful spices, they have mastered the art of using the right combinations over the proper meats to create incredible meals.
These dishes are sure to not only satisfy your stomach but also fascinate your tastebuds.
New Delhi is a fantastic place to visit for food and sightseeing. Travelling is more fun when you travel to the right place.
If you would like to enjoy the benefit of a discounted plane ticket to take full advantage of the trip, you can receive this offer now with a ranchi to Delhi flight fare. Happy travels!
_____
This story was brought to you in partnership with Cleartrip.com.
Arthur is a father of three and writer covering a range of topics including internet marketing, SEO, and more. When not writing, he can be found behind a drum kit.
Planning a trip? Go Backpacking recommends: