So you're off on a backpacking adventure! You're in for a treat — traveling is one of the most amazing things you will do in your whole life, and as a millennial, it's a rite of passage before you settle down.
But what on earth do you bring with you?!
This can be a bit of a minefield if you've never been traveling before.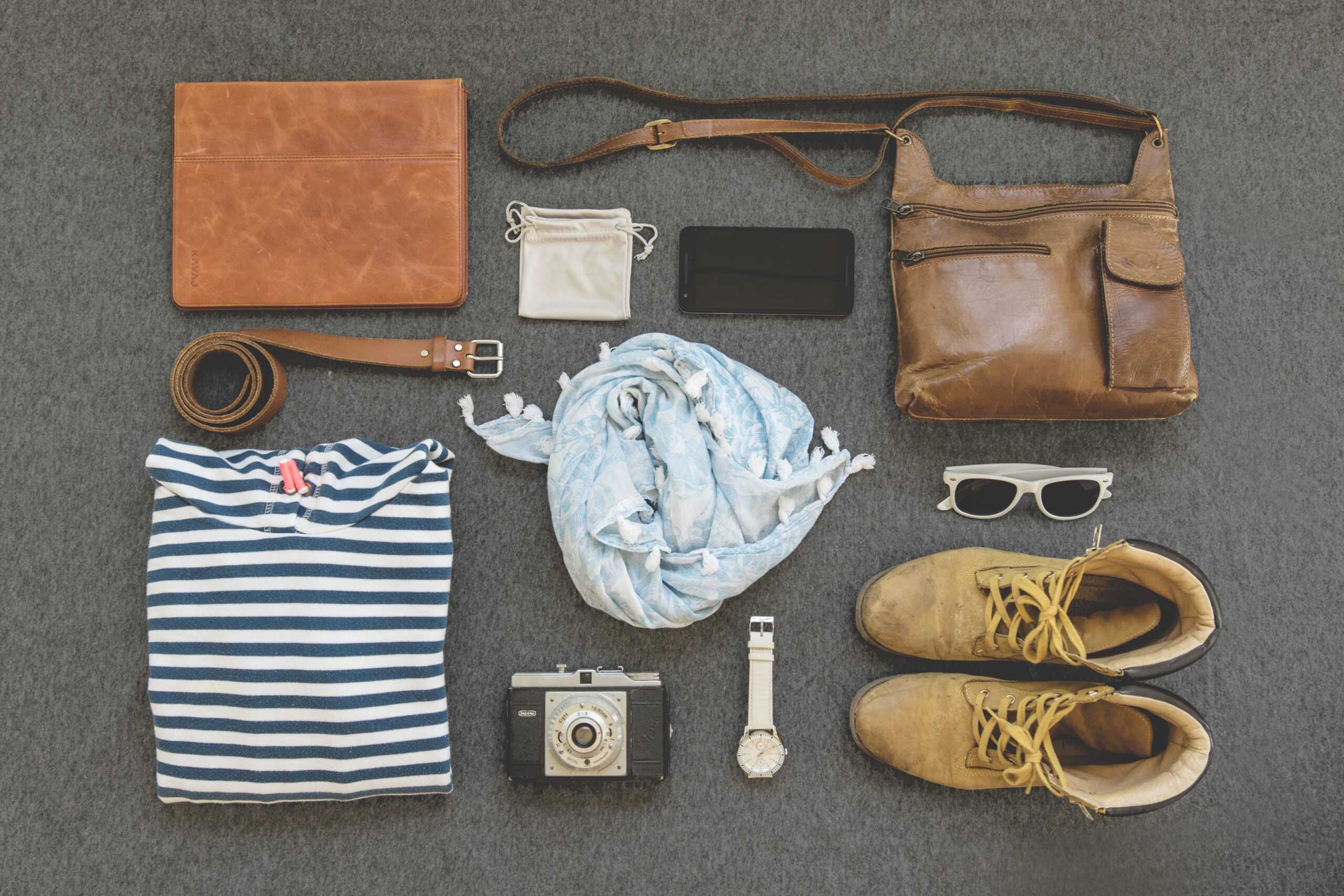 You want to have your bases covered and bring everything you need, but you also want to fit it all into your rucksack — and still be able to walk with it on!
It's important to pack your travel essentials — things you won't be able to go without and that you might not be able to buy while you're out there or will at least struggle to find cheap).
Unfortunately, this can be harder for us women than it is for men (but men, you can also benefit from this list too — skip the bras and period product sections!).
This post will cover some of the top travel essentials for Gen Y women — including some you might not have thought of.
Read on for your travel packing inspiration.
A Varied Wardrobe
Your clothes will take up most of your rucksack space, so you must choose your items carefully.
Of course, your style is unique, and it's important to wear what you feel comfortable in, but as a rough guide, aim to pack:
A handful of t-shirts and vests will be great for beach days, wandering around cities, hiking, etc. Aim for light material that dries quickly.
Jumper, cardigans, or hoodies: You'll need warmer over-layers in cooler countries or if the temperature drops at night.
Avoid bulky knitwear that takes up lots of space in your bag, and bring items that can be layered to keep you warm.
Shorts & trousers: shorts are great in warmer weather, especially if you want to tan.
But you're also going to want to bring trousers for cooler days, cold nights, or even to protect your legs from the hot sun or insect bites (Brazilian mosquitos, in particular, are super vicious).
Floaty boho dresses and skirts can double up as beachwear or be dressed up for a fancy meal or drink.
A light scarf: scarves are fabulous — they can keep you warm if it's cold, be used to cover your head or shoulders if you're visiting a temple or religious site, or even be used as a blanket on air-conditioned buses. Bring one, and you won't regret it.
A good amount of underwear. You don't want to overpack — I once met a guy in Bolivia who had packed a month's worth of boxers and was only away for six weeks!
Aim for 7-10 pairs; you'll have to wash your clothes as you travel.
A decent sports bra: A good sports bra is essential if you're going anywhere seriously hot and humid.
Everyday bras can feel tight, sweaty, and uncomfortable in hot weather; a breathable sports bra will be moisture-wicking, quick-drying, and keep you cool while you're adventuring.
Multiple bikinis. There are going to be some fantastic tropical beaches along the way. Need I say more? You can check out the comfortable bikinis from Eberjey.
Depending on where you're going and what you're doing, your travel wardrobe will vary, but these are some staples to pack that you'll need.
Some Handy Travel Apps
While you're sorting out your phone with plenty of podcasts and playlists for those long bus journeys, it's another good idea to download some handy travel apps for your backpacking adventure.
The right apps will help you out massively when navigating your way around new countries, whether finding the best hostel in town, booking cheap flights, helping you translate a baffling menu, or even connecting you with like-minded explorers nearby!
Here are some of my faves that you should download:
Hostelworld: probably the number one most helpful app for travelers, Hostelworld lists hostels (as well as hotels, B&Bs, and guesthouses) all over the world, with plenty of pics, information, a score, and reviews from people who have stayed — meaning you can get a feel for the best accommodation at your next destination
Skyscanner: great for if you're booking flights on the go — Skyscanner helps you to easily search for and compare flight prices, as well as letting you set up alerts so that you can get the cheapest flights possible
Google Translate: probably the most comprehensive (and free) translation tool out there, Google Translate is a must if you're traveling in countries where you don't know the language.
To date, the app offers text translation for 108 languages and functions like speech translation, offline translation, and instant camera translation (which is useful if you're trying to figure out dishes on a menu).
Travello: there are a few apps out there that can connect you with nearby travelers with similar interests and itineraries, which are great for solo travelers looking to meet people and make new friends.
Travello is one, but you can also check out SoloTraveller and Tourlina (which is explicitly aimed at solo female travelers)
These are just a few of the super useful travel apps out there — check out this list for more.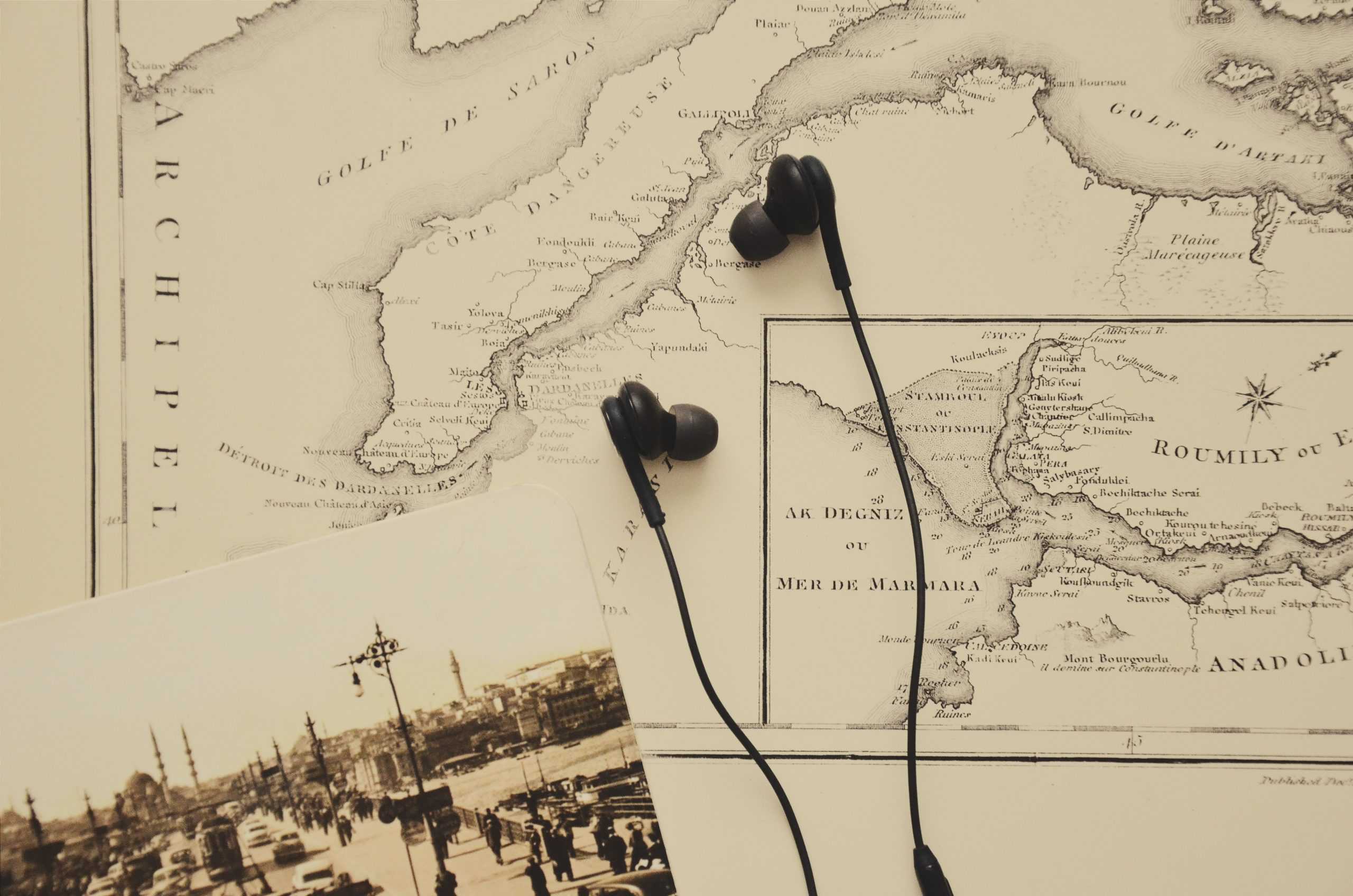 Plenty of Music & Podcasts
Next up, "pack" plenty of music and podcasts to keep you occupied on long journeys.
God bless the invention of the smartphone — these days, we can cram hundreds of hours of great music and podcasts into one small portable device.
It's well worth downloading a load of playlists and podcasts before you set off on your traveling adventure; you may be blessed with good wifi on some night buses (and even planes), but that's not a given.
And you don't want to be left at the mercy of whatever film they stick on the bus TV.
In Peru, pretty much every night bus I ended up on put on Adam Sandler films, so I have had the gross misfortune of inadvertently watching Adam Sandler's entire back catalog. Yikes.
Good music for any mood is a must, but don't forget podcasts as well — they're perfect for passing the time on long journeys, and there's something out there for everyone.
If you want to cackle your way through tedious bus journeys, download the hilarious smash-hit comedy, My Dad Wrote A Porno.
If you want a regular dose of well-being, wisdom, and inspiration while traveling, Orion's Stellar Life podcast features motivational interviews with fascinating guests.
And if you want to lose yourself in something gripping and a bit darker, check out the compelling murder mystery podcast, Serial.
Portable Battery Pack
Now that your phone is full of apps, music, and podcasts, you need to invest in a battery pack.
You'll be using your phone quite a bit when you're backpacking — for entertainment, navigation, and translation — and, honestly, you will be so thankful for this essential when you're on your travels.
Many buses and trains have plug sockets for charging your phone these days, but it's not always guaranteed.
Investing in a travel-size battery pack will ensure that you are prepared and help to put your mind at ease; there are few things more stressful than finding your way to a hostel in the middle of nowhere when your phone has died, and you're on your own.
Period Products
If you're expecting to get your period at any point during your traveling adventures, then period products are essential.
The good news is that you'll be able to find period products in most places around the world; supermarkets and pharmacies in towns or cities will generally stock them.
However, they might be a bit different from what you expect. For example, in some Asian countries, pads can be pretty thick and bulky — a far cry from the subtle, thinner pads we're used to finding at home.
Tampons can be harder to find in some places too, and often won't come with applicators — so if you want to use these, I'd recommend bringing your own.
It's always worth packing a supply of period products just in case you get caught out on a beach day or long bus trip, or you can't find any.
Remote regions and small villages off the beaten won't necessarily have a store or pharmacy where you can buy what you need.
And, if you're worried about taking up too much space in your bag with three months' worth of tampons and pads, you can always invest in reusable menstrual cups or period underwear.
For more helpful tips on traveling on your period, check out our South America Period Survival Guide.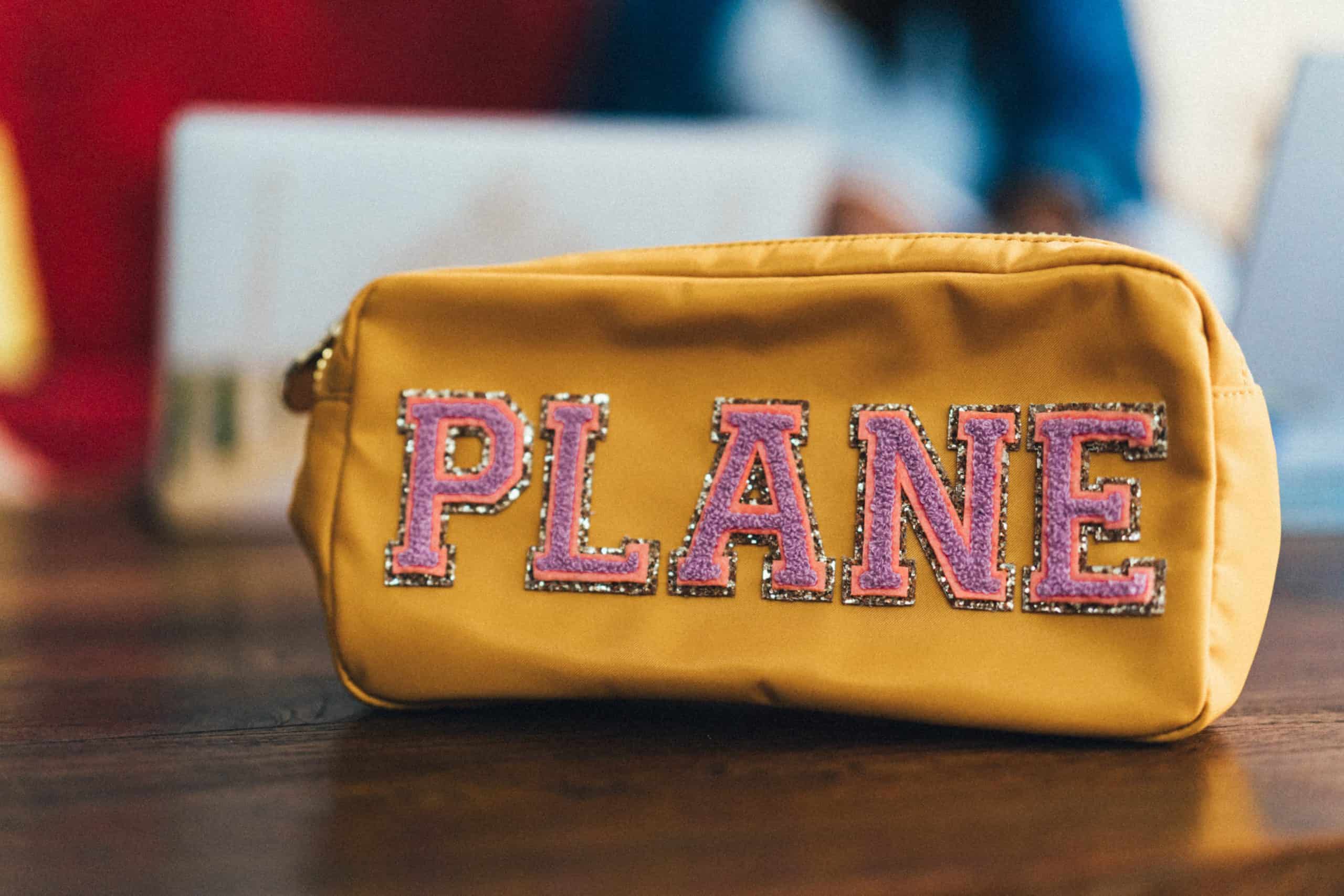 Travel Wash Bag & First Aid Kit
We don't need to tell you that packing a wash bag full of essential toiletries like shampoo, toothpaste, reusable cotton rounds, and sun cream is a must — you're not an idiot, and you've probably been away on vacation before.
However, one thing that you might not consider bringing is a small first aid kit.
A first aid kit full of essentials is a must-have. What you fill it with is up to you (and any medical needs you have), but it's a good idea to pack the below:
Painkillers: You'll probably have aches and pains (or a hangover) at some point, so these are a great shout.
Pocket-size hand sanitizer: This will kill off harmful bacteria and make using gross toilets slightly less traumatic.
Plasters: You will be doing a lot of walking, and plasters — especially blister plasters — will save your skin when needed.
Antimalarials: Bring these if you're heading somewhere where malaria is a risk.
You'll have to take them before arriving at a risk area — sometimes three weeks before. Your doctor will be able to advise you further.
Toilet paper: Handy in any situation. You will also come across plenty of bathrooms with no toilet paper available too (or you have to pay).
These are just some of the things to pack in your first aid kit — the rest is up to you.
So there you have it: the essential travel packing list for Gen Y women.
Of course, there will be other things you'll want to bring, but these are the staples that every woman's rucksack should contain.
So what are you waiting for? Get packing and get out there!
Laura May is Digital Editor at Just Another Magazine. We write about beauty, fashion, lifestyle, relationships, travel, trends and anything else that matters to you. Name throwing you off? Don't take it too seriously – we intend to stand out from the crowd.
Planning a trip? Go Backpacking recommends: