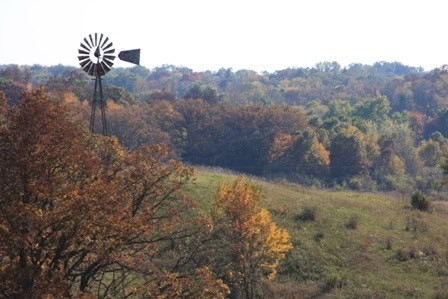 Editor's Note: I'm excited to welcome back Suzanne Nance as a regular contributor. She previously wrote a guest post on preparation tips for climbing at high altitudes based on her experience climbing the tallest mountains on each of the 7 continents.
Get Out Doors. Now! Fall is in full bloom.
Cold nights, warm days, and summer rains have produced the perfect fall foliage in many parts of the United States.
Great swaths of the country are awash with color. Trees and bushes are currently in their full regalia.
A painter's palette of colors, scarlet, yellow, amber, orange, and purple, tied together with a splatter of brown and defiant green, should not be missed.
It sounds like a perfect time for a road trip!
Grab your binoculars, wind jacket, a pair of hiking boots, and your posses. This adventure should be shared.
I know there are many spectacular places in our country to see the change of season.
However, I'm a bit partial to the Great Lake States, as it's where I grew up.
I invite everyone to explore my childhood stomping ground. The Great Lakes states are a showcase of color at the moment, but don't wait!
Leaves are like roses, they only last two weeks, and strong winds can shorten that.
For great fall foliage viewing, I suggest picking one of the Great Lakes Circle Drives. Just pick any Great Lake and go for it!
You can find detailed information online or head out with a map in hand.
I suggest a roadmap and not a Goggle Map app just in case you have any desire to wander off course.
There are two disadvantages to using a phone app.
Yes, it's easy to go from one location to another by plugging in a city's name and then the next point of destination.
However, that will not allow for any change of venue.
Say you want to go in a different direction, maybe east or west? The app will only connect two dots.
Two: cell phone reception wanes the further north you go.
You might not get enough signal strength to use your phone; therefore, an app may be useless.
You can hop on the circle tours at any point. It's not like a board game that has a "Start" and a "Finish."
I start my tour in Chicago.
I can head on the Michigan Lake Great Circle Tour in either direction, north through Wisconsin or south around the Lake to Michigan.
Either way, the lake-hugging route in and around Chicago requires that you get on US 41 and/or Illinois Route 137.
The problem is, it's traffic-congested and just plan, slow going.
This path is great for gawking at ridiculously large, mansion-style homes or viewing Chicago from Lakeshore Drive, but not much for leaf-peeping.
I like to head north to WI, and, because I like to get out of Illinois as quickly as possible, I prefer taking the toll road up to the WI border.
It's a great alternative to the smaller Lake hugger route and allows quicker access to wide-open scenic vistas.
After all, my main objective is to get outdoors, not just sit in the car as the scenery streams by.
Once past Milwaukee, things really open up.
The topography of eastern Wisconsin consists of gently rolling hills, dotted with dairy farms, the kind that still permits their cows to munch grass outdoors.
Every farm has its own stand of trees, windows, or windbreaks; some planted for the demarcation of fields.
The state is littered with relatively close-spaced towns and cities.
Though the cities now provide the majority of support, in the way of big, box chain stores, restaurants, and amusement, the little towns still accommodate everyday life.
Many still have a post office, a local bank, churches, a tavern, and consolidated school systems.
Side note: if you ever need help with trees on your property, check out The Local Tree Experts.
As I drive along US 43, the red maples, burning bushes, and chrysanthemum planted by the inhabitants lend a look of a fireworks display.
The colors of the native trees and foliage, the non-native vegetation, and the planted crops' remnants add to the spectacular horizon as one drives along.
The contrast in color continues to impress as I drive through Green Bay, Sturgeon Bay, Marionette, and Menominee, each a portal to the Great North Woods.
Usually, once I'm over the Michigan border, I can' stand it any longer. I have to get outside.
I pull over to one of many roadside parks dotting Lake Michigan shoreline.
There I walk to the water's edge, gazing up and down the coast, usually a stiff wind in my face and cold sand at my feet. It looks magnificent.
Bluish gray, water, a low hung sun, yellow-topped trees, seagulls screaming, and lakeshore cottages dotting the shore. This is what I've come for.
Once in Michigan, the possibilities are endless.
There are the Porcupine Mountains, the Painted Rocks Shoreline near Munising, Upper and Lower Tahquamenon Falls, Presque Isle at Marquette, Copper River north of Houghten, even AuTrain Beach Recreation Area shoreline park.
These are just a few personal favorites where hiking, camping, and fall leaf viewing are a treat.
One has to decide where to go.
To continue on the Lake Michigan Circle Tour, I need to follow M 43 along the Lake to Escanaba.
Shallow bays, picturesque north-woods scenery, big tree forests, water birds, and shore hugging homes welcome the traveler northward.
Once in Escanaba, the road merges into M 41.
Michigan boasts of its convenient campgrounds and family-run motels.
National forests claim a great percentage of forested lands, where accommodations can be had for a park pass price. Many parks can be spotted along this route.
It's easy to find a place to pitch a tent, pull out a sleeping bag, then lie back and try to catch a glimpse of the Aurora Borealis.
At the very least, it's possible to observe the Milky Way as it's never been seen before.
Family-run motels are a fraction of the price of a big chain hotel. They are warm, cozy, and friendly.
Oftentimes, there is still a stand-alone cabin that has a bed, bath, and is complete with a desk and lamp.
Often, they dot the highways just outside of little towns and cities or are nestled randomly into the woods with beach access. It's an experience not to be missed.
Not only are day hikes and accommodations easily accessible, but the food is also inexpensive and plentiful.
Friday Fish Fry's are a must! Lake trout, White Fish, or Perch, all locally caught, are prepared to your liking.
For a hardy local flare, I love to pick up a pastie.
An old Cornish staple for miners. Pasties are a mainstay; a complete meal that miner's wives could send off with their man as they headed out for a hard days labor in the copper mines.
Family-owned restaurants serve homemade lunches and sweet treats. Ice cream cones are both cheap and bountiful, often rippled with Mackinaw Fudge.
It's easy to head on around the Lake to lower Michigan.
I could stay on Highway 41 until Rapid River. There I would take US 2 out of town.
It briefly heads in a northerly direction, then slowly bends around the Lake, making its way eastward. From there, the road leads to the Bridge.
When heading in this direction, I don't need a reason to get out of the car. It's a requirement.
Raw, rocky, windy shores facing south toward Door County and onward to Chicago.
Standing on this primitive, still pristine shoreline gives a completely different experience than I could glean from standing on Lake Michigan's southern shores in and around Chicago.
Just a days drive north; it's nearly incomprehensible that such a place can still exist on Lake Michigan. Isolated, raw, and uninhabited. Who knew?!
I chose another direction on this trip. I'm taking my own circle drive. Instead of heading toward St. Ignace and the Mackinaw Bridge, I take US 41 north.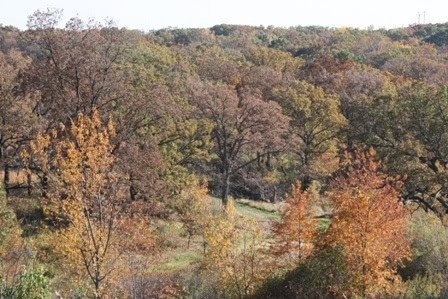 I cut across the heart of upper Michigan, heading toward Lake Superior.
Dark woods seem to envelop the road on either side. As I reach the tiny town of Trenary, I must make a right onto M 67.
As I pass through an almost forgotten farming town, I smell, then see a small bakery. I stop for a snack.
Inside, I am welcomed by the alluring smells of warm baked goods and a core reaching warmth.
Asking for their specialty, the bakers produce a bag of toast, Trenary Toast. It resembles an Italian loaf, cut into an inch & ½ to 2-inch slices.
Surprisingly, the slice is hard. It's coated on both sides with a mixture of cinnamon and sugar.
I learn that it is an old Finnish favorite; cinnamon toast (korpu).
I'm told it's best dunked in a beverage, hot coffee or tea, just enough to soak up a bit of liquid, but told not to let it melt in the brew. The shelf life of this stuff is five months.
Ideal for camping! I buy a 10 oz brown bag and another traditional Finnish baked good, rye bread (limpu).
As I get back on my route, I head out of the 4-cornered town. Back on the road, I can see Sand Hill Cranes flying high in the sky.
Migrating south. The countryside is mostly wood of pine, maple, and ancient apple trees. The farms are old and mostly unproductive.
There is a crispness and purity in the air. Perhaps it's the onslaught of winter, the end of a season.
Whatever it is that makes the air seem so ethereal, I cannot say. I hope I just don't OD on this stuff.
I come to another crossroads, Chatham Corners.
I must make a right to get to Munising, on highway M 94. For fall foliage viewing, this is a spectacular drive.
The highway runs through the Hiawatha National Forest. Great stands of third-generation trees spread endlessly.
The colors are breathtaking, and the topography is unexpected.
Rolling hills, with heights near 1000 ft, dropping hundreds of feet dramatically, yielding to great, green swamps and gigantic reeds with enormous, brown cattails.
On the way, I pass by an old dam with iron colored water on the edge of the community of Forest Lake, a couple of old buildings with tar paper and shingles, circa the years of construction.
Once into Munising, I must take M 28. This will take me along another Great Lake, Lake Superior.
The topography here matches the extremes of highway M 94. Once on top of 1000 ft hills, the view is incredible.
Steel-blue water of Lake Superior, outlined by sandy beaches, yellow leaves, green conifers, and multi-hued hardwoods.
The vista is simply eye candy. The highway winds its way along the coast, finally meeting up, once again with M 41.
Circle complete.
For a weekend getaway, a couple of day road trip, or an extended vacation, this is a must for leaf-peeping. Just don't delay. Get out now.
The leaves won't wait, and the experience won't either.
Suzanne K Nance is one of the few who have completed the Adventurer's Grand Slam; climbed the tallest mountain on each of the 7 continents and skied to the North and South Pole. She holds the title as the First American Women to complete this endeavor.
When not pursuing some "High Five" adventure or eating her way through Barcelona, Suzanne is a coach for others. As a Wellness and Life coach, Suzanne guides clients to achieve their own personal goals and dreams.
As a writer, photographer, and artist, Suzanne Nance lives life on purpose sharing her experiences, adventures and encounters with others. See her at 7summits.com.
Planning a trip? Go Backpacking recommends: