After the post I did about "Top 10 Travel Movies To Get You Going in 2010" received so much feedback, I thought I would do a follow-up list.
There were a lot of good suggestions in the comments about other titles, and I was happy to see some good independent travel movies recommended as well.
One thing is for sure (and I stated this before), everyone has a different opinion on what constitutes a good travel movie.
Sorry Sherry (author of Ottsworld.com), and Michaela (co-author of BriefcasetoBackpack.com), but I've got to point you out on this.
Sherry wanted to add Revolutionary Road and Michaela wanted to add The Devil Wears Prada.
In no way did any one of these movies ever inspire me personally to travel in the slightest bit.
I didn't care for Devil Wears Prada, and personally I could think of 20 other films that better represent New York City life.
Revolutionary Road was a good movie, and although I know why it was listed as a good travel choice, to me it was more about suicide/marriage problems/reunion of Titanic than anything else, as I felt travel only played a very small part of it.
That being said, I watched XXX and wanted to go to Prague the next day because of it.
Some people who have watched it would say it was a good action movie, but it didn't inspire them to quit their jobs and buy a one-way ticket to travel the world.
They would think I'm even crazier for listing this movie on a Top 10 travel movies list.
So bottom line, everyone is different.
Everyone gets inspired in a different way, everyone thinks differently and everyone is right in their own way.
If you were in the fashion industry in Japan and watched Devil Wears Prada, then it might well be the best movie to get you to travel to New York or Paris in the future.
Below are some suggested titles of other great travel movies that will hopefully inspire you.
Again, all new suggestions are welcome in the comment section.
_____________________________________________________________
Independent Movies
_____________________________________________________________
Last Stop for Paul
In Last Stop for Paul, two guys travel the world to as many countries as possible in two weeks.
They carry the ashes of a friend along the way, and get into trouble in every way possible.
Shot with one camera, and a truly bare-bones budget, it won more awards in 2007 than any other independent movie.
The Art of Travel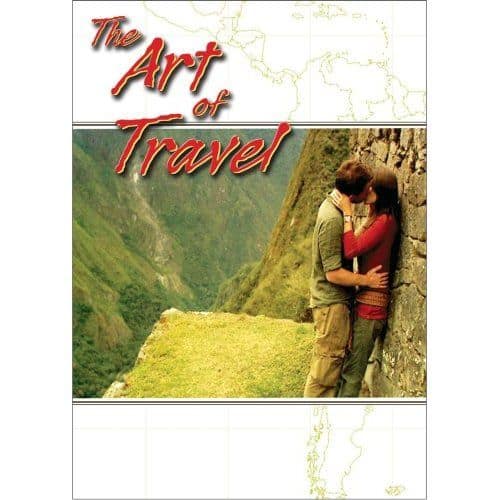 Man gets dumped by fiancee and takes the honeymoon on his own to South America.
He meets other travelers along the way and the name (The Art of Travel) pretty much says it all… it's about travel!
Que Tan Lejos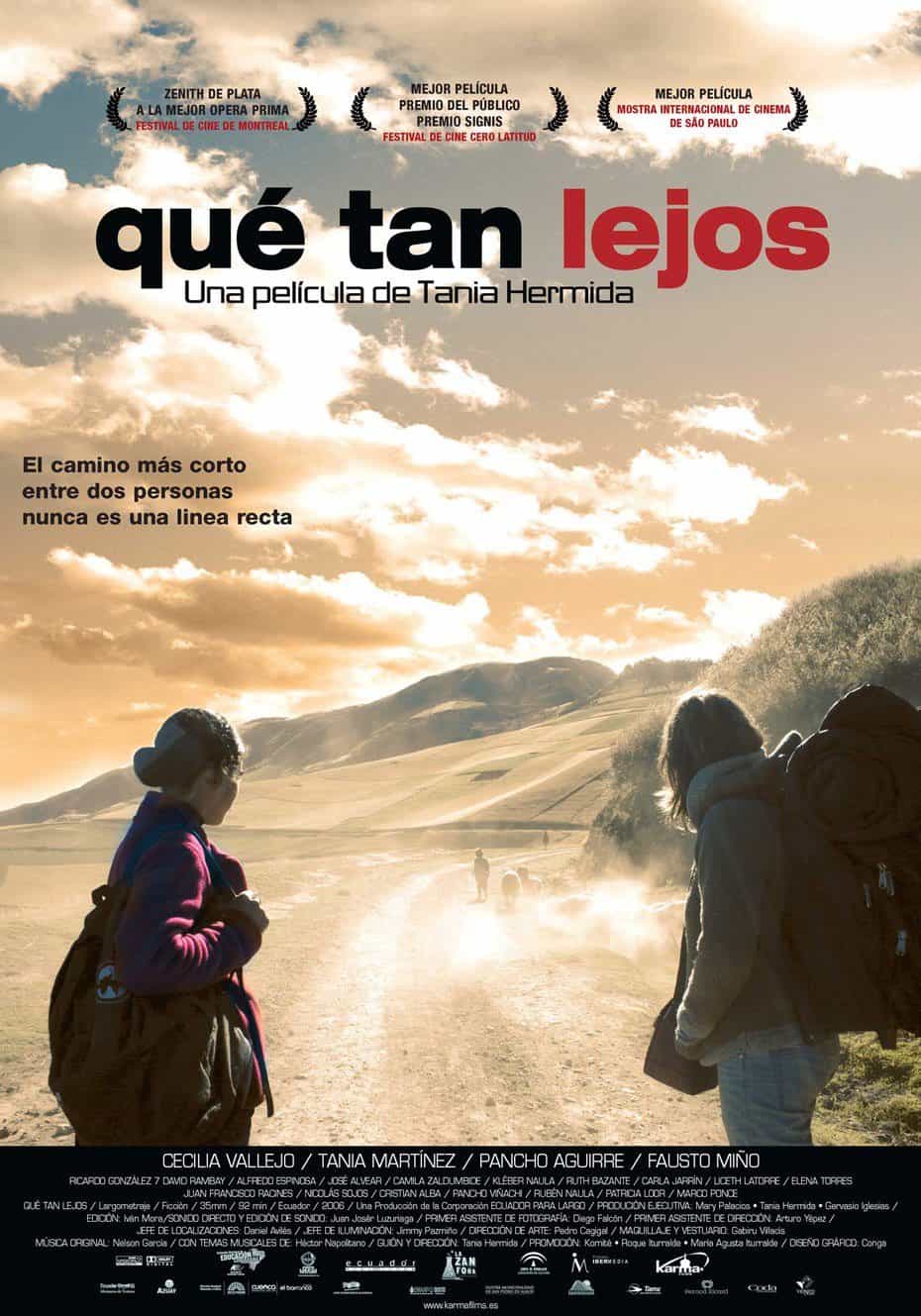 Two girls hitchhiking Ecuador because of a bus strike.
One is trying to see the country and the other is trying to stop a wedding.
Que Tan Lejos is all in Spanish and some of the jokes you have to be Ecuadorian to understand but it's a sweet movie about traveling, getting lost and meeting new people.
A Map For Saturday
"On a trip around the world, every day feels like Saturday.
A MAP FOR SATURDAY reveals a world of long-term, solo travel through the stories of trekkers on four continents."
Genghis Blues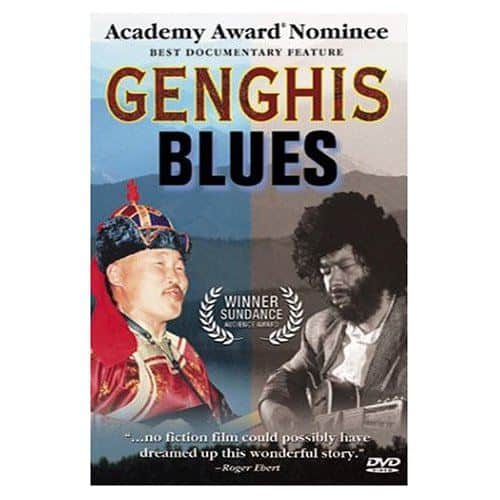 A blind blues player goes to Mongolia to jam with Tuvan throat-singers in Genghis Blues.
A beautiful, soulful movie about one man's dream and two different cultures coming together.
If you haven't heard of Tuvan throat-singers, they can sing 3 notes at one time and there is nothing else like it in the world.
One Week
One man's journey across Canada from Toronto to Vancouver on a vintage motorbike.
___________________________________________________________________
Hollywood Hits
___________________________________________________________________
Up In Air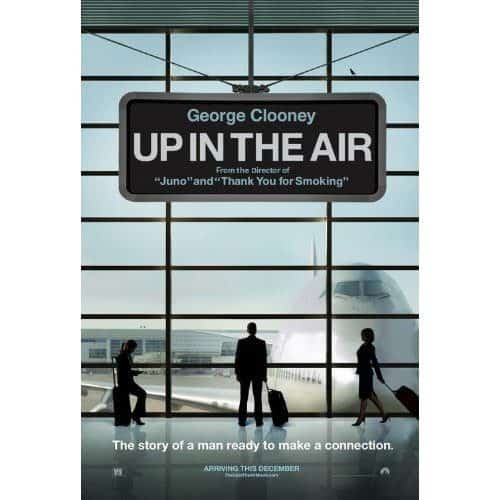 George Clooney flies around America firing people but his only wish is to become the 7th member of American Airlines to reach 10 million frequent flyer miles.
There is a lot more going on in Up In The Air, but as far as extreme travel goes it hit a high note.
Easy Rider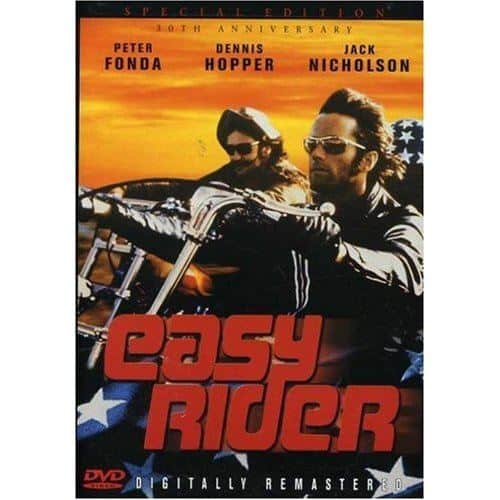 Easy Rider is a cult-classic about two Americans in the 60's traveling the badlands tripping off life.
An original road tripping film that set the benchmark.
Chasing Liberty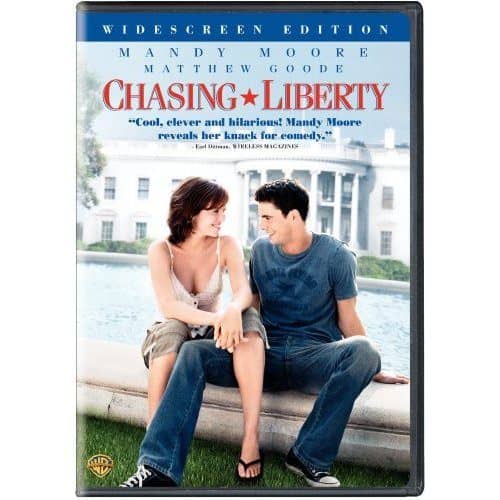 The president's daughter runs away from her Secret Service protection to explore Europe.
Chasing Liberty is a chick flick but has some great backpacking scenes from Europe that any traveler will be able to relate to.
View From The Top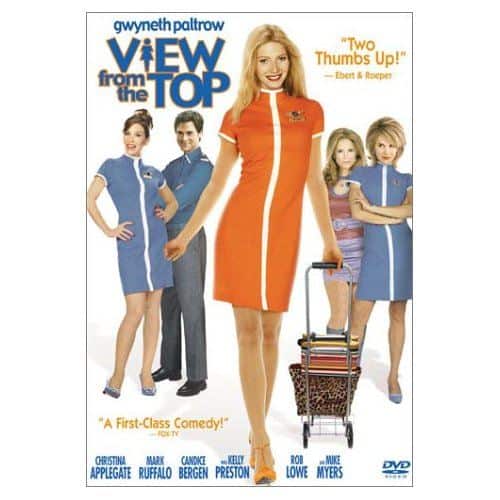 Small town girl with dreams of escaping her dead-end life by becoming an international flight attendant.
View From the Top shows the joys and pains of working as a flight attendant and Mike Meyers is funny as hell "I want my warm nuts!" Not a real serious movie but a fun one.
Darjeeling Limited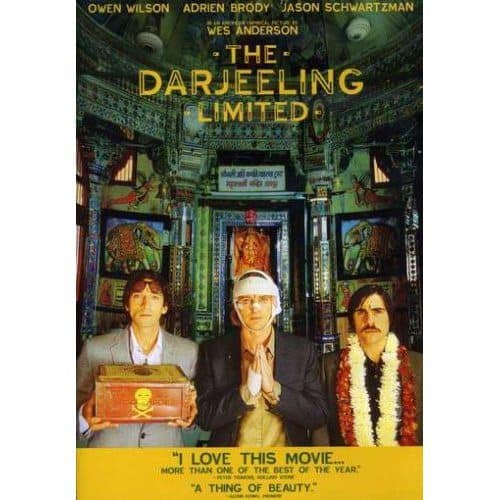 Three American brothers traveling by train to find their reclusive mother in rural India.
The Darjeeling Limited is a funny movie with a superb cast!
T-roy is taking an extended holiday from being responsible. Quitting the 6-figure salary job that was killing him with 12hr workdays, he decided that this wasn't the life. He moved to Thailand and spent 3 months living a humble backpacker's life and loved the experience so much he kept going. He now resides in Medellin, Colombia doing photography work while running his own travel blog: www.foggodyssey.com
Planning a trip? Go Backpacking recommends: