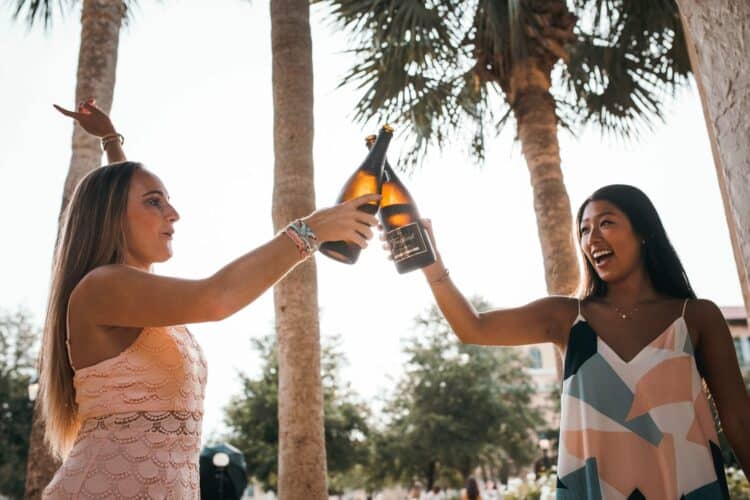 Planning for a vacation can be both exciting and daunting. You have to make sure that you choose the perfect destination; otherwise, your time, money, and effort will be in vain.
Whether you want to spend your vacation with your girlfriends at the beach or in another city, you have to carefully select which one will suit everybody's preference for that so-called "best vacation ever."
If you haven't decided yet where to go, check out the following fun destinations.
The Confidante
If you're looking to spend a weekend getaway with your girlfriends, the city of Miami will never fail to satisfy your hunger for ocean views, live bands, and memorable cocktail lounges.
But, before you start your Miami adventure, make sure you have parked your car safely in the right parking space.
You should also keep in mind that Miami airport parking rates may largely differ depending on where you choose to park your car.
Look for the safest spot so you can relax and enjoy your weekend escapade and don't have to worry about where you left your car.
When you're in Miami, one of the best places to visit is The Confidante, where you will find breathtaking ocean views almost at every turn.
They also have the best Southern-style brunch spot if your stomach starts to scream for food.
Moreover, your girlfriends will genuinely enjoy the irresistible hair salon that is 1950s-inspired that you can only find in Miami.
Don't forget to get that makeover before you head back to the airport.
Manhattan, NYC
If you decide to go to Manhattan, New York City might as well opt to be in the Meatpacking District. This is where you will also be in the middle of Manhattan's best.
If you want to enjoy an early morning stroll with your friends, head to The High Line, which is an elevated park that is just a block away from the Meatpacking District.
You and your friends can also have the opportunity to visit a museum such as the Whitney Museum of American Art.
At night, feel free to take a cab ride to check out the best trendy bars known as Short Stories and The Flower Shop.
You may also spend a night at New York's largest nightclubs, such as Le Bain and Tao.
Then, before leaving the city the next day, invite your friends to a blowout at the Benjamin Salon, which is located right on the first floor of The Dream hotel.
Tulum, Mexico
If your all-girl venture happens to be a bachelorette party, the best place to be is in Tulum, Mexico.
This place is also ideal for people just wanting to unplug from the hectic and stressful modern day living. Ultimate relaxation can be experienced at the Yaan Wellness, which is an outdoor spa.
You can have plenty of options for hotels where you can stay, but the Papaya Playa Project is among the best. If you want a quieter hotel, opt for Nomade Tulum.
Dinner and drinks are also great at Tulum, especially if you experience it at the Posada Margherita and Gitano.
Spending some time away from work and the responsibilities of parenting while you go on a vacation with your friends is a wise move.
It will not only allow yourself to de-stress, but it will also give you the chance to strengthen your bond between your friends who have always been there for you whenever you need to keep your sanity.
_____
This story is brought to you in partnership with Parkos.
Arthur is a father of three and writer covering a range of topics including internet marketing, SEO, and more. When not writing, he can be found behind a drum kit.
Planning a trip? Go Backpacking recommends: