Philadelphia is a city rich with culture and history, and any time spent downtown will make that abundantly clear.
Sightseeing tours are always available by bus or on foot, and statues of the founding fathers point you anywhere you need to go in Philly's heart.
You can flock to the birthplace of America and take as many pictures of the Liberty Bell as your Facebook can handle, and that's fine for tourists.
But what about actual travelers who want to experience the city the way it has grown in the years after the Revolutionary War?
For them, we have this handy guide to some of the Philadelphia neighborhoods that are often overlooked, along with lists of the best attractions and eateries in each one, to show what the city has to offer today.
The first thing you will notice as you explore the neighborhoods is public art everywhere – murals galore.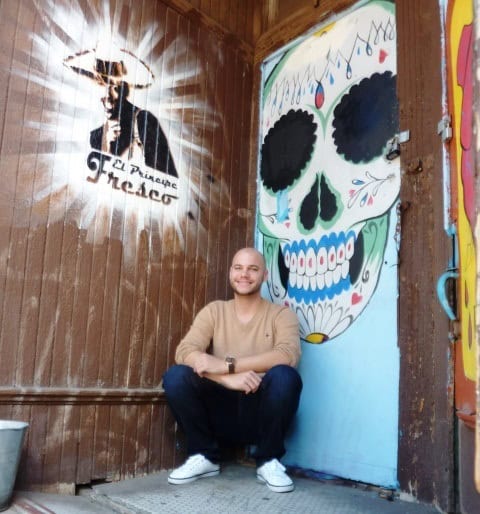 Northern Liberties and Fishtown
Easily accessible from the L train, NoLibs is one of the artsiest and hippest of Philadelphia neighborhoods. Or rather, the hipster-est.
Because of its easy walkability, abundant coffee shops and studio space, and great nightlife, Northern Liberties are Philly's home for tattoos, facial hair, and PBR.
You can see art performances lit by outdoor Christmas lights on any night or take in a craft beer at a small brewery.
Always in search of another place you've never heard of, the youth movement has already begun to spread to neighboring Fishtown, making these Philadelphia neighborhoods two of the coolest places to be.
Loco Pez – Mexican gastropub – 2401 E. Norris Street, (267) 886-8061, locopez.com
Memphis Taproom – Vegan-friendly bar, restaurant, and beer garden with an extensive bottled beer list and craft beers on tap. – 2331 E. Cumberland Street, (215) 425-4460, memphistaproom.com
Pizza Brain – World-class pizza with the most extensive collection of pizza memorabilia in the world. – 2313 Frankford Avenue, (215) 291-2965, pizzabrain.org
Barcade – Hey, you nerd! Drink some beer while playing over 40 classic arcade machines. – 1114 Frankford Avenue, (215) 634-4400, barcadephiladelphia.com
Greensgrow Farm – Sample fresh produce at this urban farm. – 2501 E. Cumberland Street, (215) 427-2702, greensgrow.org
Little Baby's Ice Cream – Forget a pint of Ben & Jerry's in your bathtub. Be social and find homemade ice cream with flavors, even Ben & Jerry's have never thought of. Balsamic banana ice cream, anyone? – 2311 Frankford Avenue, (267) 867-8567, littlebabysicecream.com
Johnny Brenda's – An intimate concert venue with three bars serving local beers and a continually changing menu. – 1201 N. Frankford Avenue, (215) 739-9684, johnnybrendas.com
Random Tea Room and Curiosity Shop – Relax to over 40 artisanal teas and house-created herbal concoctions. – 713 N. 4th Street, (267) 639-2442, therandomtearoom.com
Fairmount / Spring Garden
For those looking for Philadelphia neighborhoods that are a little quieter and more reserved, there's the comfortable cafe feel of Spring Garden and Fairmount, also known as the Museum District.
Fairmount is home to the more traditional art scene in Philadelphia, as well as plenty of history you won't get downtown.
A tour through an old prison built like a medieval fortress is just one of the unusual learning experiences in-store around the neighborhood.
There's also plenty of bistros and used bookstores to curb the hunger of both your stomach and your brain.
Zorba's – The real Greece in Philly done right in a family restaurant. – 2230 Fairmount Avenue, (215) 978-5990
Jack's Firehouse – An old firehouse transformed into a restaurant and bar complete with the fireman pole still standing tall in the center. – 2130 Fairmount Avenue, (215) 232-9000
Mugshots Coffeehouse & Cafe – A local café chain with more character than the local café chain in your city! Mugshots sweeten the deal with a community environment, organic and local ingredients, and plenty of options for vegans and carnivores. – 1925 Fairmount Avenue, (267) 514-7145
Bookhaven – This independent used bookstore spans two stories where you will find your favorite book you have never heard of. – 2202 Fairmount Avenue, (215) 235-3226
Eastern State Penitentiary – An old prison and Urban Explorer's best friend, as you will find it left in the same state as when it closed down the doors many decades ago. Trees grow out of prison cells, and during the month approaching Halloween, you will find a haunted house that truly is haunted. – 2027 Fairmount Avenue, (215) 236-3300, easternstate.org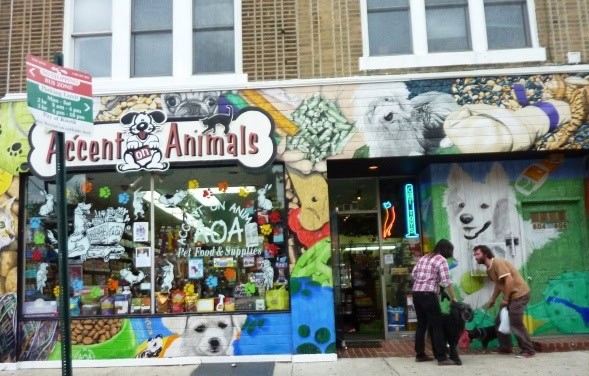 Queen Village
Like several other Philadelphia neighborhoods, Queen Village reconciles the historical with the modern.
Now home to the best concerts and coolest boutiques and thrift stores in the city, Queen Village has been in full-on Renaissance mode since the late '80s.
Its mosaic-tiled buildings and tree-lined streets make a comfortable tangle to get lost in a while discovering stores and bars with unique Philly style and sensibility.
Blue Belly BBQ – A small spot with big flavor, Blue Belly is the place to try barbecued and roasted meat from around the world, including slow-roasted pig, Korean beef, and jerk chicken. – 600 Catharine Street, (215) 238-0615
New Wave Café – Blending fancy with casual the way only Philly can, this sports bar offers organic fare for its patrons, but also knows that when the game's on, bring on the drink specials. – 784 S. 3rd Street, (215) 922-8484, newwavecafe.com
Little Fish – A one-room BYOB with an ever-changing menu, Little Fish can offer unique and interesting choices of seafood you've never imagined. It all depends on the day's catch, so there's always something new to try.). – 746 S. 6th Street, (267) 455-0172, (www.littlefishbyob.com)
Decades Vintage – A Fabric Row specialty shop full of retro clothing and rare garments, perfectly willing to help you hunt down exactly what you need. 739 S. 4th Street, (215) 923-3135
Wilbur: Vintage & Designer Clothing – If you're looking for more mod or unique accessories, shoes, and other clothing, Wilbur has an excellent selection you're unlikely to find anywhere else. – 716 S. 4th Street, (215) 413-5809, wilburvintage.blogspot.com
Eye's Gallery – A shop and gallery specializing in folk art, crafts, jewelry, and textiles, from Mexico, Peru, Haiti, South America, and the Caribbean. – 402 South Street, (215) 925-0193, eyesgallery.com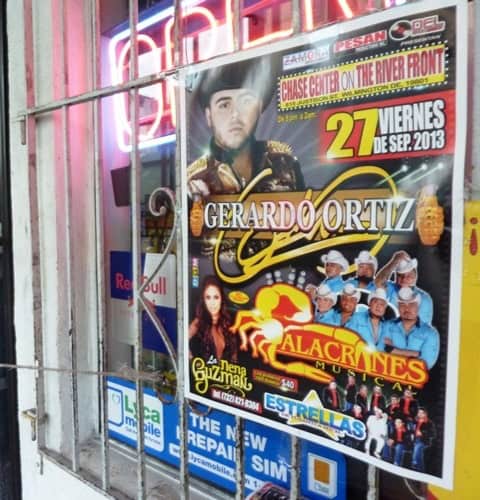 Bella Vista
"Bella Vista" literally translates to "beautiful sight," and for a hungry traveler, is it ever!
Of all the Philadelphia neighborhoods, Bella Vista has the best options for eateries and will challenge even the most experienced gourmand.
Best known for its Italian Market, Bella Vista has also become the center of all of Philly's international cuisine scene, offering taquerias and Asian soup parlors, and other delicacies that are available at any hour of the day.
Cucina Forte – The most well-known bit on the Cucina Forte menu is the ricotta gnocchi, the restaurant's claim to fame. Weightless and flavorful, an order of these plates of pasta will brighten your day and prepare your appetite for all of the kitchen's daily specials. – 768 S. 8th Street, (215) 238-0778, cucinaforte.com
Ralph's – Traditional Italian fare at an establishment over 100 years old. One bite of their sausage and peppers, and it's easy to see why Ralph's is filled with loyal patrons and curious tasters every single day, making it the oldest Italian restaurant in the country. – 760 S. 9th Street, (215) 627-6011, ralphsrestaurant.com
Sam's Morning Glory – The most well-known brunch spot in Bella Vista, this place takes its breakfast seriously, serving up fluffy frittatas and rich, warm biscuits and flapjacks. 735 S. 10th Street, (215) 413-3999, themorningglorydiner.com
Isgro Pastries – The best cannoli in the city – possibly in the country – can be smelled down the street from this amazing bakery, which also specializes in pound cake and shortcake. Be prepared to take a number, but it is worth the time. – 1009 Christian Street, (215) 923-3092, bestcannoli.com
Italian Market – Originally Italian-based, the oldest and biggest outdoor market in the nation has steadily expanded its borders past Christian and Federal streets and stretched its gourmet boundaries to include all sorts of international fare, from Asian soup markets to taquerias, alongside dozens of vendors for fresh produce, meat, seafood, and cheese.
Philadelphia's Magic Gardens – There's no describing the Magic Gardens adequately. It has to be seen to understand. Since the 1960s, mosaic artist and mad genius Isaiah Zagar has added tiles and ornaments to the South Street area. The magic Gardens are the epicenter of his junkyard creations. – 1022-1024 South Street, (215)733-0390, phillymagicgardens.org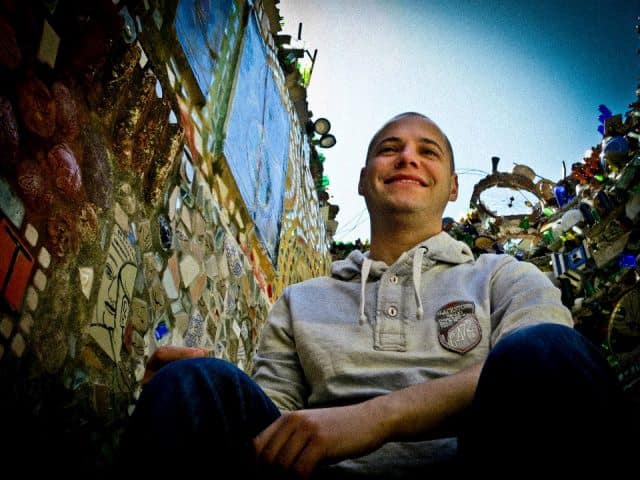 Graduate Hospital
Southwest Center City is one of the Philadelphia neighborhoods with many nicknames, but the locals refer to it as Graduate Hospital or G-Ho.
One of the fastest-growing Philadelphia neighborhoods but still under-the-radar, G-Ho offers plenty of affordable dining options and a formidable cheap pub crawl scene.
Bob & Barbara's Lounge – Bob and Barbara's brings out a new event almost every night, from ping-pong to live jazz to karaoke to drag shows; Bob and Barbara's is the place for fun. It's also the home of the Philly Special—a Jim Beam shot/ Pabst Blue Ribbon can for $3.50. – 1509 South Street, (215) 545-4511
Jamaican Jerk Hut – Tasty Caribbean food, live music, and outdoor dining make this establishment a modern Philly must-see. – 1436 South Street, (215) 545-8644
Jet Wine Bar – For those who prefer grapevine to hops, you can get wine from around the world at Jet Wine Bar. Tuesday is the best day to go, with half-glasses at half price and a build-your-own-flight option for only $10. – 1525 South Street, (215) 735-1116, jetwinebar.com
Robert's Twi-Lite Lounge – A hidden local secret, The Twi-Lite Lounge is not your average bar, surprising its clients with live jazz and keeping the music, beer, and soul food flowing. – 700 S. 20th Street
Ants Pants Cafe – A unique Australian-inspired cafe with delicious breakfast options and dinner service from Wednesday to Saturday. – 2212 South Street, (215) 875-8002, antspantscafe.com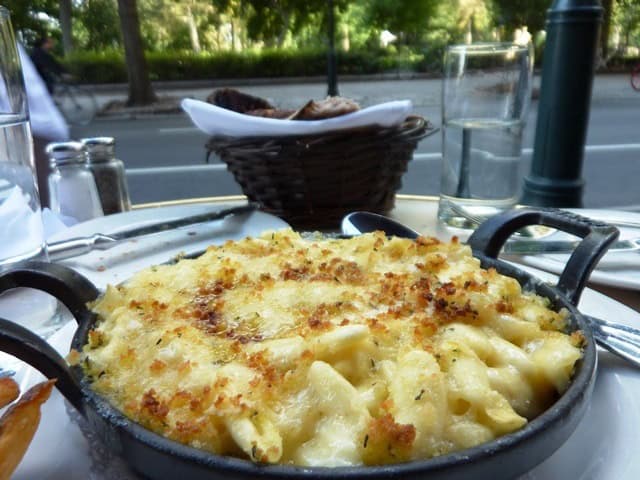 University City
Named for its ownership of Drexel, University of Pennsylvania, and Philadelphia University of the Sciences, U-City is the most distinguished and educated of Philadelphia neighborhoods.
It's not all academic, however. You can't have this many college students in one place without offering plenty of cheap places to eat and drink.
Between the books and the brews, University City is sure to have some impact on your cognitive abilities.
The Blockley – Every week, the Blockley brings in new music acts, both local and on-the-road. In the center of the room, domestic and craft beers pour from a circle-shaped bar. – 3801 Chestnut Street, (215) 222-1234
White Dog Cafe – The White Dog Cafe is the most socially conscious of foodies, focusing on organic ingredients. Set in a Victorian mansion, the atmosphere can vary from room to room, so it's a unique dining experience every time. – 3420 Sansom Street, (215) 386-9224, whitedog.com
Avril 50 – If you have a penchant for international culture, this shop provides coffee, chocolate, tobacco, and tea from all over the world. You can also get publications and periodicals from Europe, China, Israel, and Lebanon. – 3406 Sansom Street, (215) 222-6108, avril50.com
These are just some of the great Philadelphia neighborhoods you can explore when you leave the touristy destinations behind.
Keep in mind that this is not a comprehensive guide.
You can also visit places like the Race Street Pier, Eastern State Penitentiary (briefly covered in this article), and even more restaurants and bars. Philly is so much more than history and cheesesteaks; it's a living city that needs to be explored and experienced.
No matter which of the Philadelphia neighborhoods you end up in, it's sure to be a memorable experience.
________
My trip to Philadelphia was provided in collaboration with the Latham Hotel and the Greater Philadelphia Tourism Marketing Corporation (GPTMC). You can find them at VisitPhilly.com or uwishunu.com for more trip ideas and weekly events. All opinions expressed above are my own.
Jason Batansky is a 29-year-old entrepreneur, blogger and occasional Daily Beast contributor in constant motion since his first solo trip abroad over 10 years ago.
His three online businesses have allowed him to travel and live throughout South America, South East Asia, and Europe, while working here and there wherever he found reliable Wi-Fi access and motivation, two elements necessary to running online businesses that can be difficult to obtain simultaneously in the world's most beautiful locales.
Planning a trip? Go Backpacking recommends: