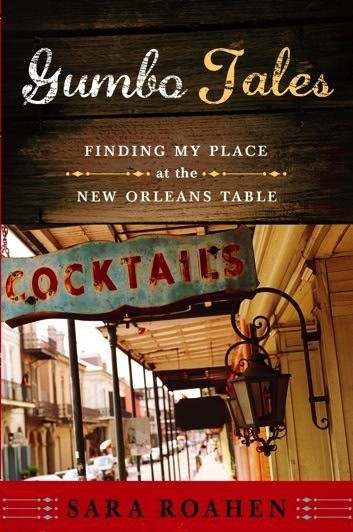 Of all the places I visited on my road trip across the United States, it wasn't until New Orleans, Louisiana that I truly felt alone.
The city is tragically beautiful and unique and without any real clue as to where I was or where I should be going, I was overwhelmed.
Thankfully, as I was wandering through the French Quarter, I met Sara Roahen in the Librarie Book Shop. And by met, I mean that I stumbled across her book.
Within it, Roahan takes her readers on a journey through the notoriously delectable Crescent City cuisine as she attempts to trace the origins and explore the variations of signature dishes such as rice and beans, poisson meuniere amandine and ya-ka-mein.
But there's more to Gumbo Tales: Finding My Place at the New Orleans Table; it is as much a foodie's delight as it is that of a cultural historian.
Roahan does not limit herself to recipes or restaurant recommendations, although they are quite a few.
She includes anecdotes of her personal experiences with discovering the essence and soul of a city transformed by diversity and sustained through natural disasters.
She introduces the reader to many faces of the people who have shaped the culture of New Orleans and her immersion into it.
It is clear that as a midwesterner, she approached the urban culinary exploration with as much a craving for authenticity as an open heart.
Others have criticized how the book is broken up by signature dishes without any true fluidity between chapters but was one of the characteristics I appreciated most.
It allowed me to begin reading at Po-Boys (99 pages in) and continue hip-hopping throughout the book as I needed a reference or desired more background information.
And above all, Gumbo Tales made for an exquisite traveling companion.
Danielle is a globetrotter with a healthy appetite. In addition to writing about her travel and foodie experiences, she enjoys reading, indulging in the arts, and channeling her inner-yogi. Read more from Danielle at her blog, Danielle Abroad.
Planning a trip? Go Backpacking recommends: