Traveling across a country via bus can be a lot of fun and can also be very painful. You can make or break a 12-hour bus ride by choosing the best seat.
Everyone has their preferences, but I will break down several factors to consider when boarding your next long-distance bus ride.
These insider tips on how to choose the best seat on a bus are geared towards bus rides over three hours in length in Mexico but can easily be applied to other countries.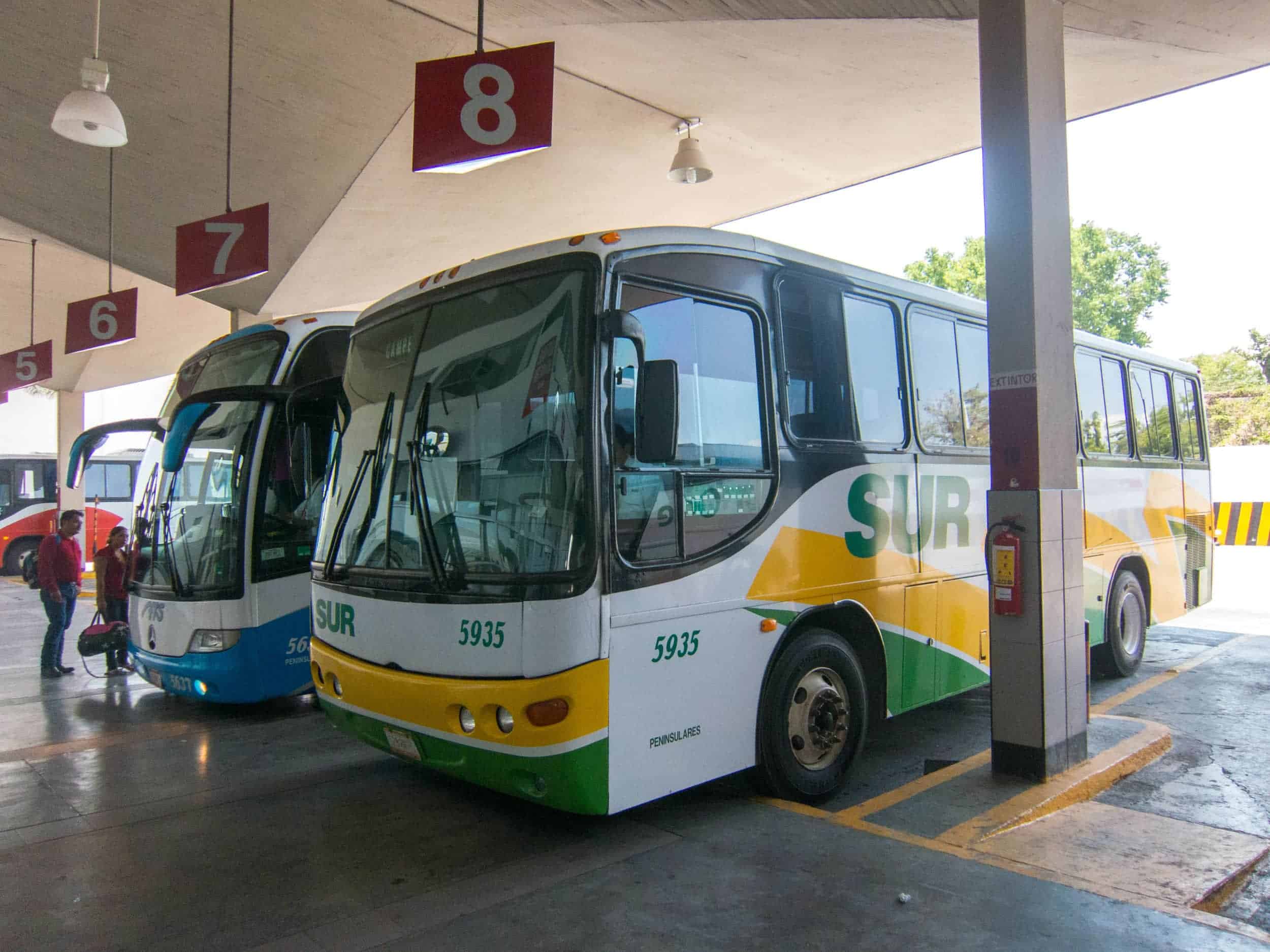 Trying to figure out where to go next? Check out the available deals at Travelocity.com.
Things to consider before selecting a seat
Do the windows open and close?
Are there blinds?
Do the seats recline?
Is there a bathroom onboard?
Are there movie screens, and where are they located?
Are there assigned seats?
Is there air conditioning?
See also: Safety Tips for Riding Buses in Ecuador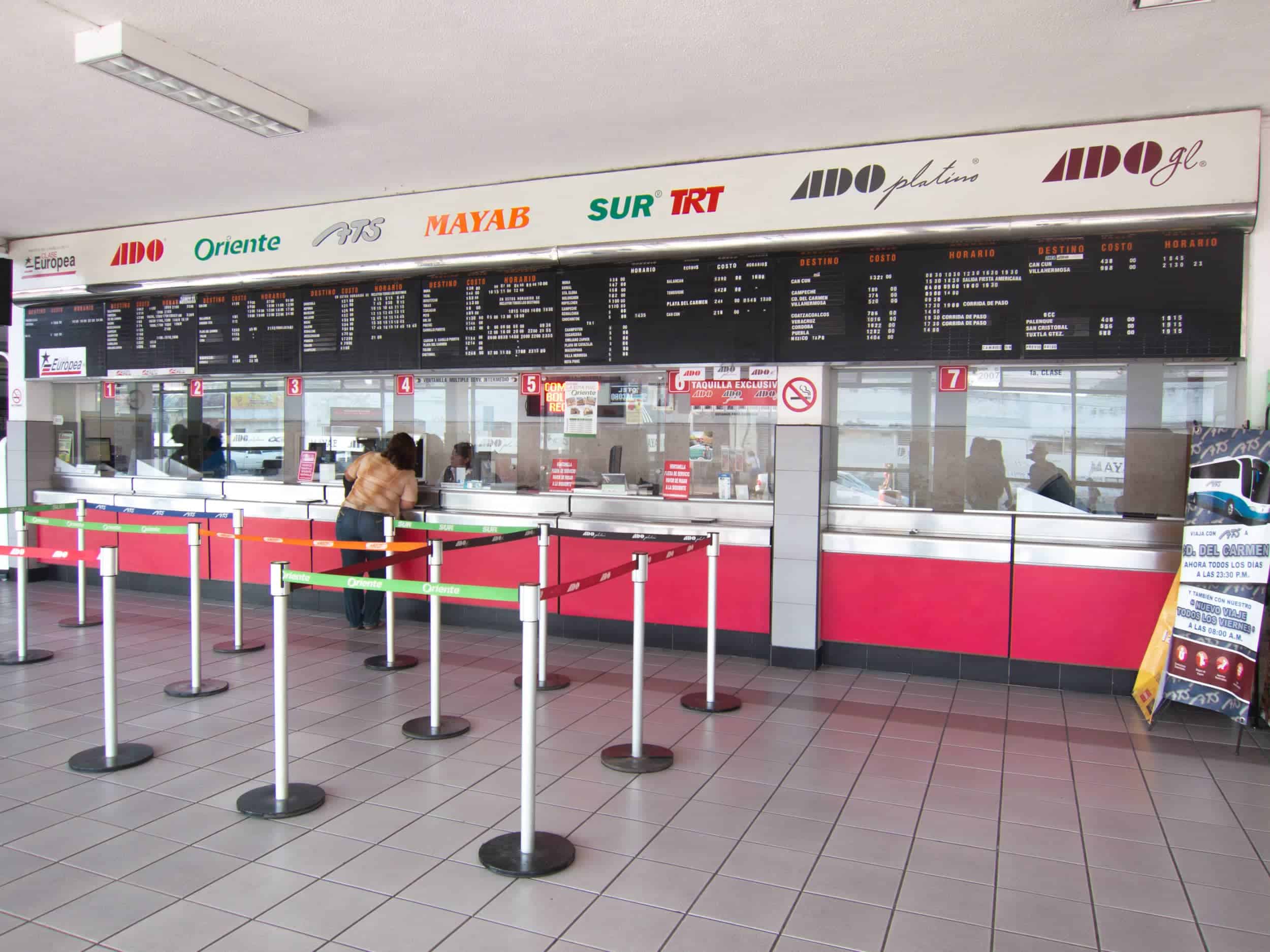 How to choose your seat on the bus
Aisle or Window Seat
Some people love the view, gazing out the window on a scenic mountain drive.
Unfortunately, if someone sits down in the aisle seat next to you, you will need to have them move every time you need to get up.
Your legroom is also limited in the window seat. In the aisle seat, you get the space but not the view.
Access to the bathroom is easy, but you also get bumped by every person walking by.
If you are a person who can stay seated for extended periods and don't mind limited space, the window seat is for you.
For me, it's the aisle.
View of Movie Screen
If you know there are TVs onboard, be sure to pick a seat that has a direct view.
Killing time has never been easier than watching three movies straight in a different language.
Distance to Restroom
You never want to be directly next to the restroom because of the foul smell, but being somewhat close can be helpful.
If you know you will need to use it a few times during the ride, a front-row seat isn't great because you are bumping into people every time you need to run to the toilet.
About 5-6 rows from the back will work fine, reducing the smell but keeping you within a moment's reach.
Electronic Seat Selection
If you can choose your seat ahead of time, selecting the aisle seat in an empty row is the best bet.
No one wants to have to squeeze past a stranger to get to the window seat, leaving you with a good chance of having two places to yourself.
If it's a packed bus, your aisle seat may come in handy anyways if the person next to you is oversized.
Time of Day
After making this mistake a couple of times, I finally learned.
Figure out where the sun is during your passage!
If you are hot already, the sun beating down on you will make the trip miserable.
If you are heading north in the morning, sit on the left side of the bus.
If you are heading south, sit on the right side.
Remember, the sun rises in the east and sets in the west.
Last-Minute Adjustments
Is the bus looking like it will fill up? If not, jump over to an empty row before someone else takes advantage of it.
The worst that can happen is the person whose seat you stole jumps on board last minute, and you head back to your place.
If I were boarding an 8-10 hour bus in the morning heading south that had TVs, AC, seat selection, and a bathroom, I would sit 5-6 rows from the back in a right-hand side aisle seat… praying no one sits next to me.
When the crying baby and Mom or sumo wrestler plops down next to you, at least you have the movies to stare at, right?
Hansen Hunt is an avid traveler passionate about sustainable tourism. After studying and travelling through Europe and backpacking through Mexico, Hansen started his personal travel blog at Unomos.com to share his adventures and travel tips. Currently, he quit his desk job and is working on publishing his first sustainable travel guide that will help people support the local culture and environment of a destination. You can connect with Hansen through Twitter and Facebook.
Planning a trip? Go Backpacking recommends: