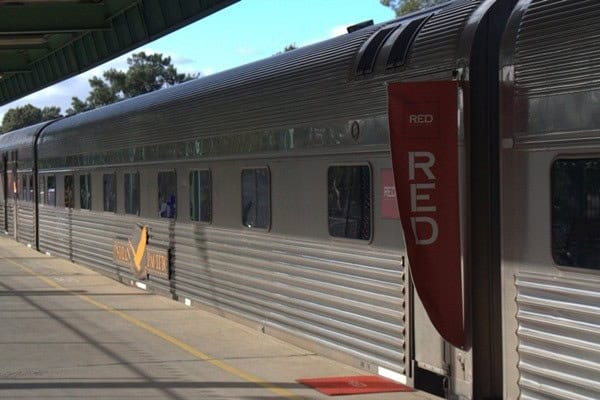 One of the most memorable adventures I have had in Australia until now was when I traversed the entire country by train.
This epic trip on the Indian Pacific train, named after the two oceans that the line connects, took me from Sydney all the way to the far reaches of the country — to the WA capital city of Perth.
For three nights, I gazed out the window at the changing scenery as we went past city suburbs, green desert from an unusual amount of rain, vast nothingness associated with the Nullarbor Plain, and ghost towns.
Each night, I was lulled to sleep by the gentle rocking of the rails, and each morning, I was awoken by the voice of the conductor telling us breakfast would be served in the dining car soon.
It was a journey of 2,698 miles (4,352 kilometers), with several stops to get out and stretch, and plenty of time for introspection.
But, how does one exactly prepare for such an epic train adventure in Australia?
Here are my personal tips for getting ready for the trip of a lifetime.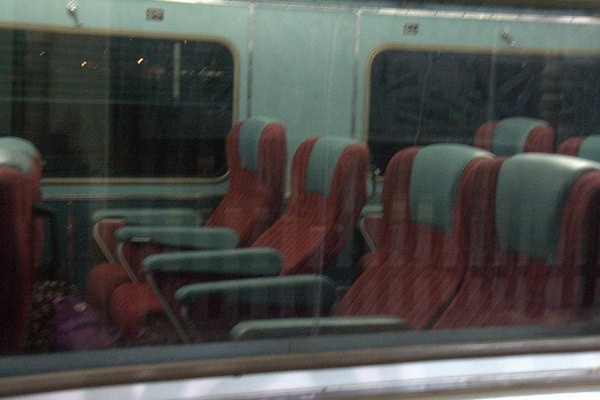 Book Discount Tickets
Since we're writing about this journey on a backpacking site, the majority of people reading this will most likely be going for the Red Daynighter seats when booking the trip.
These seats are more budget-friendly, and instead of a private cabin, they provide big, comfy chairs that recline.
A one-way ticket in the Red Daynighter seats from Sydney to Perth runs just $759, but you can get a discount by using a backpacker, student, or YHA card, bringing the total down to just $368, which is quite affordable.
Be sure to book in advance, as these seats are the busiest of all the sections.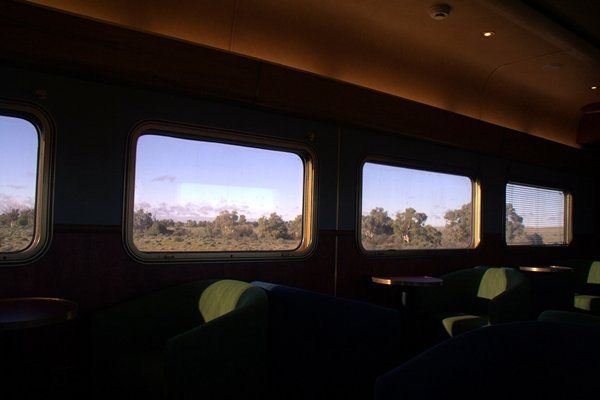 Pack a Carry-on Bag
On the train, you are only allowed a carry-on sized bag. All other bags will have to be checked.
When packing your carry-on, be sure to include some flip-flops for the shower, a towel (unless traveling in Red Sleeper Cabin or higher class), a couple changes of clothes, sleeping masks or earplugs, and any entertainment (iPad, Kindle, books, playing cards, etc.).
There is a shared shower facility in the Red Daynighter section, which I suggest using daily to make yourself both feel nice, and please the passengers around you.
Just be sure to hold on to something at all times since you never know when you'll hit a rough bump.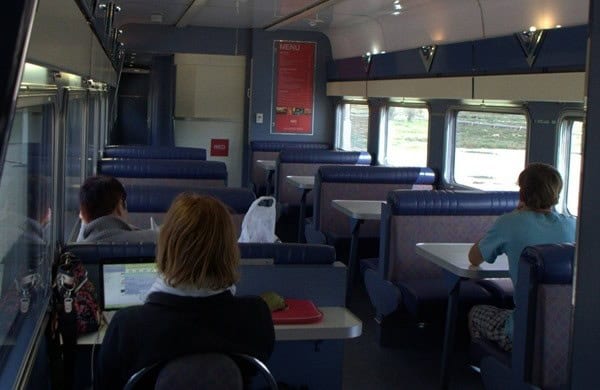 Pack a Bag of Snacks
There is a dining car on the train, but you might find the trip getting quite pricey if you use it for all your meals.
When I rode, the dining car included croissants, toasted sandwiches and eggs for breakfast, and full-blown roast meals for dinners.
There is a steady supply of beverages, including alcohol, for sale.
Snacks and meal supplements, however, are strongly suggested. You can bring nuts and muesli, instant noodles, peanut butter, and bread, and other safe-keeping snacks for the journey.
The ability to replenish your stocks is possible when at one of the local stops (Adelaide, Broken Hill, and Kalgoorlie).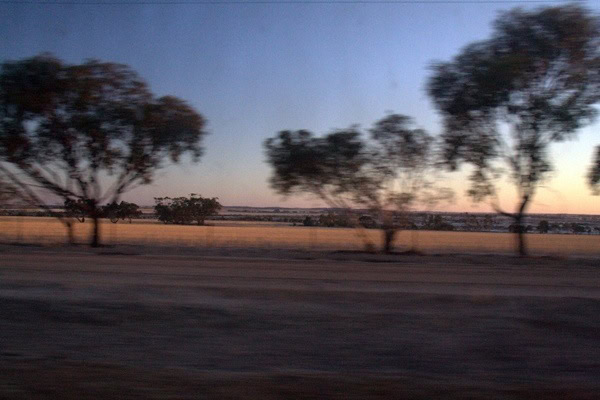 Bring a Camera
I found the scenery to be some of the most peaceful and beautiful scenery in the world.
The red dirt hits in stark contrast to the clear blue sky for most of the journey.
Sunsets and sunrises fill the sky with a rainbow of colors every morning and night.
Camels and kangaroos run amuck in random sections, and it is fun to play "spot the animal" with other passengers to pass the time.
In other words, you will not want to forget your camera.
Not only will the scenery be photo-worthy, but the whistle stops will give you time to explore new cities and towns.
Don't worry about running down your battery.
The dining car and Red Gum Lounge (worth the daily upgrade) contained several outlets that passengers used to recharge.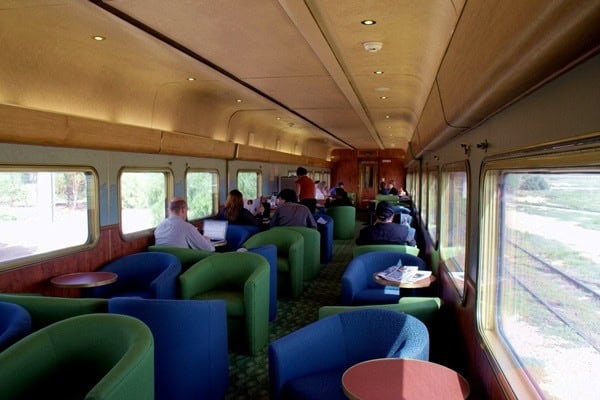 Get a Telstra SIM Card
Telstra is the network that provides the largest range of access in Australia, and I found this to be a blessing on my trip.
Sure, there were areas where the signal cut out completely for hours, but for 3 days, I found I could keep in touch with my boyfriend and get on the Internet just by having a Telstra SIM card in my phone.
I know that's not the point of the train trip — to have Internet and connectivity — but for those who think this will make the trip easier, I suggest picking up a new SIM before starting the journey.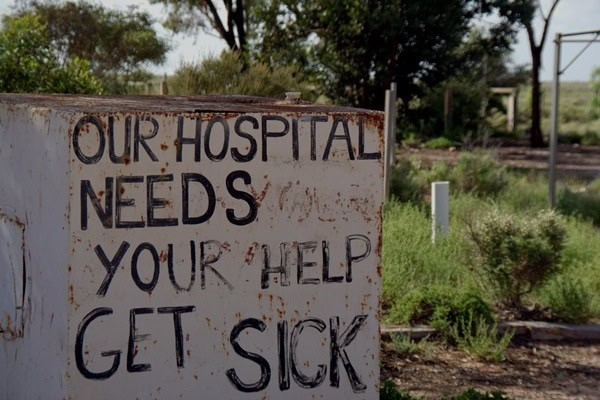 Choose Your Whistle Stop Tours
Along the way to Perth (or vice versa), the train will stop for short periods of time in Broken Hill, Adelaide, Cook, and Kalgoorlie.
You have the option of signing up for train-sponsored whistle-stop tours in each of these locations, so it is wise to have a read of the literature upon entering the train to know which ones might actually interest you.
Otherwise, you can prepare some whistle-stop tours of your own.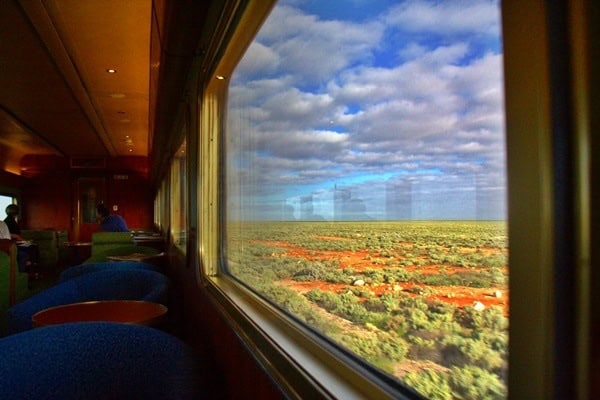 Mentally Prepare
Sitting on a train for 3 days is a big change from normal life, so it is best to prepare for the trip mentally.
Yes, you can walk around, move from your seat to the dining car (or upgrade to being able to sit in the Red Gum Lounge), and get off for whistle-stop tours, but… you have no control over the trip at hand.
Putting yourself in "holiday mode" or "camping mode" right from the moment you step onboard will alleviate any anxious stress.
Riding the Indian Pacific train is a memorable Australia attraction, and if you're thinking of doing this, I suggest following this list to prepare.
Brooke lives a thrifty lifestyle so that she can travel the world at every possible opportunity. Find more of her writing on her website: Her Packing List. Or follow her on Twitter.
Planning a trip? Go Backpacking recommends: