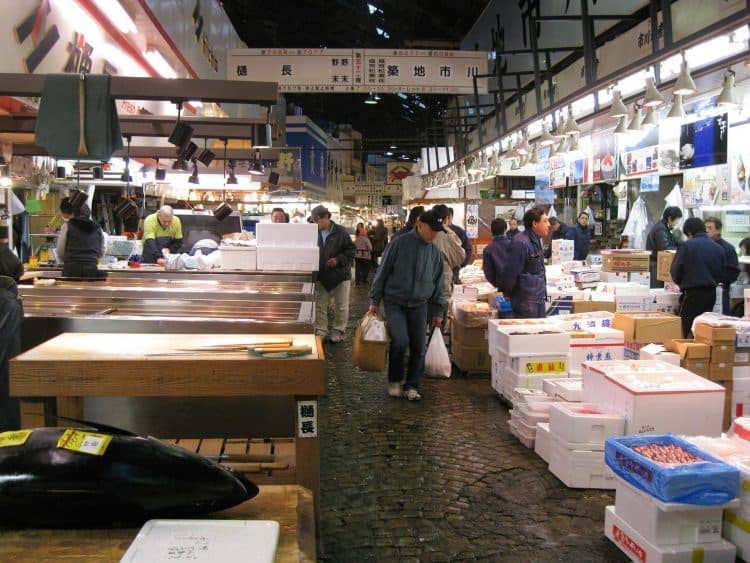 Aside from its rich culture and snap-worthy scenery, Japan has always been famous for its unique cuisine. And how could it not be?
The distinct flavors and fresh ingredients make savoring Japanese food an unforgettable experience for tourists and locals alike.
The cuisine is pleasing to the eyes as much as it's pleasing to the sense of taste, which is why in Japan, photographing food is an experience in itself.
Visiting Japan anytime soon? Here are some food experiences that you should try on your visit. And while you're at it, try shopping for local Japanese ingredients to bring home.
You might find a certain dish that you'd like to replicate and include in your family's recipe collection photo book.
1. Get Your Sushi Fix
Drop by Tsukiji Fish Market to taste Tokyo's freshest seafood fare.
Considered as the world's largest fish market, it's one of the most popular tourist destinations in Tokyo.
If you're planning to go there, arrive at around 4:30 a.m., so you'll have enough time to register at the Kachidoki Gate off Harumi Street for the live tuna auctions.
When you're done watching the auction, you can have your much-awaited sushi for breakfast.
In my experience, the best places to get sushi are Sushi Dai and Daiwa-Zushi near the main gate at Shin-ohashi street.
Sushi Dai is marked by pale green curtains, while Daiwa-Zushi has red curtains.
Just by looking at their colors, you'll see how fresh the tuna and salmon are. They're a feast not just for the belly but for the eyes as well.
If you can't wake up early but still want to get your fill of sushi, sashimi, and chirashi, you can go to Sushi Zanmai's main branch, which is open all day and all night long.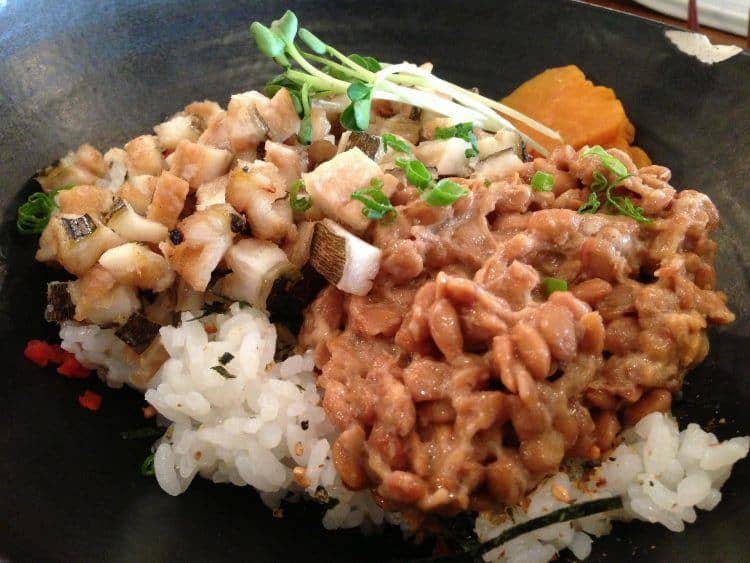 2. Try Out Natto
If you happen to check into a countryside hotel, you'll see an odd pack of brown beans sealed in a small plastic container as part of the buffet spread.
This is what the Japanese call natto (fermented soybeans with a slimy texture).
Due to its smelly nature and strong flavor, not everyone likes eating natto.
But if you're adventurous with food and want to give unique Japanese food a try, sink your teeth into this odd but nutritious dish.
3. Eat Your Ramen
Just short of an hour away from Tokyo, the Ramen Museum at Yokohama is a must-visit for ramen lovers.
It's a three-story food-themed amusement park filled with ramen stores and various offerings for the foodie traveler.
At the Museum Shop, you can create your own ramen fusion or your "own brand" of candies.
If you get bored with all the food on display, you can take a breather by renting race-slot cars at the IRIS Slot-Car Race Track inside the compound.
4. Load Up on Sukiyaki
Kyoto prides itself on having the best beef in Japan.
This city is more popularly known for its Kobe beef and Wagyu beef that are flavorful on their own, so much so that they don't need much seasoning.
Being the former capital of Japan, Kyoto still has a lot of sukiyaki and teppanyaki restaurants where after-work socialization with clients and colleagues used to take place.
The Moritaya restaurant at Isetan Kyoto station serves good sukiyaki.
Sometimes, they offer unlimited meat, so you can eat all you can without going over your budget.
5. Get Banana Cake at a Local 7-Eleven
Far from the typical banana cake or bread that your grandmother used to make, banana cake in Japan is made up of whole or sometimes sliced bananas, sandwiched in moist chiffon cake, and slathered with whipped cream.
Sometimes, it goes with toppings like chocolate cream and sliced strawberries.
Biting into this creation is a heavenly experience, so if you find a 7-Eleven outlet that sells banana cakes, make sure to try one.
Note that this is different from the more popular Tokyo banana cake that has various flavors of banana custard.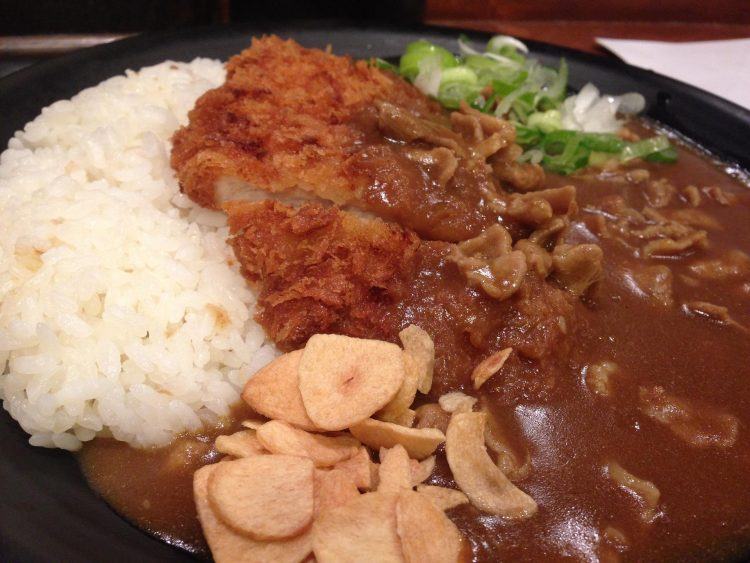 6. Grab a Quick and Cheap Bowl of Japanese Curry
Although not a popular Japanese dish in the eyes of outsiders, the Japanese can sure make a mean bowl of curry.
Their version of curry is of British influence and is just a bit milder compared to the traditional Indian or Thai curry that our palates are used to. But I assure you, it tastes divine.
In Tokyo, certain restaurants offer this dish through a vending machine.
You might want to try that for a unique and fun way to get your curry fix.
7. Let Your Kids Try the Dagashiya
At first glance, you'll think there's nothing special in dagashi stores (penny candy stores) or what the Japanese call the Dagashiya.
After all, they look like outdated candy stores. But there is a long-standing tradition behind these stores.
Back in the 1960s, when people in Japan had simple ways, they would take their children to the dagashiya so that they can pick out as many candies and toys as they wanted even on a limited budget.
But as the economy of Japan grew, stalls like these slowly began fading away.
Only a few of these candy stores remain across the country, so if you have kids, take them on a candy-buying spree there while they still can.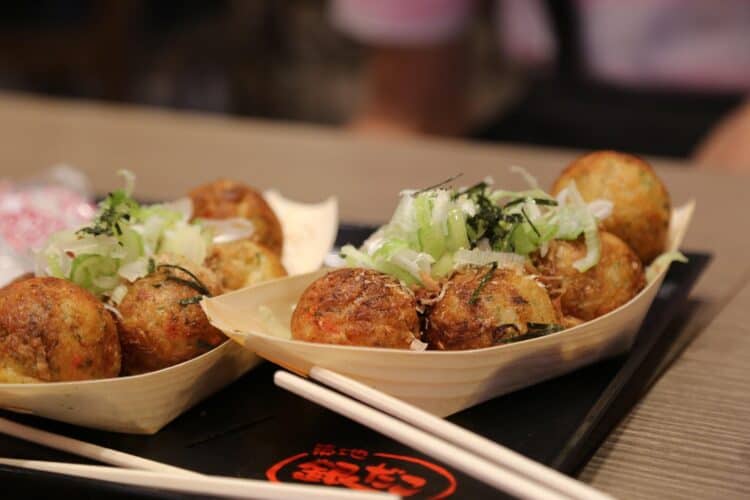 8. Tickle Your Tastebuds with Japanese Street Food
Although not as many as their Asian counterparts, Japan has its distinct offering of street food, too.
Grab a stick or two of tako tamago (baby octopus stuffed with quail eggs) at Kuromon Ichiba Market.
Tako translates to baby octopus in English.
And if you still can't get enough "tako," you can try the ball-shaped takoyaki, which is wheat-flour batter stuffed with diced baby octopus, green onion, pickled ginger, and tempura scraps.
It's topped with mayonnaise, takoyaki sauce, and dried bonito flakes.
It's a filling snack to keep you going as you explore the streets of Japan.
When you're in Japan, you don't have to look far for a food adventure.
There may be even certain food finds not mentioned in this list that only locals know about and are right in the very area you're staying at.
So keep your eyes open and go where the locals go!
_____
This story was brought to you in partnership with Adoramapix.
This post was written by a guest contributor. Please reference the author's byline in the post above for more information. If you would like to guest post on Go Backpacking, please read our submission guidelines. For information on advertising opportunities, go here.
Planning a trip? Go Backpacking recommends: