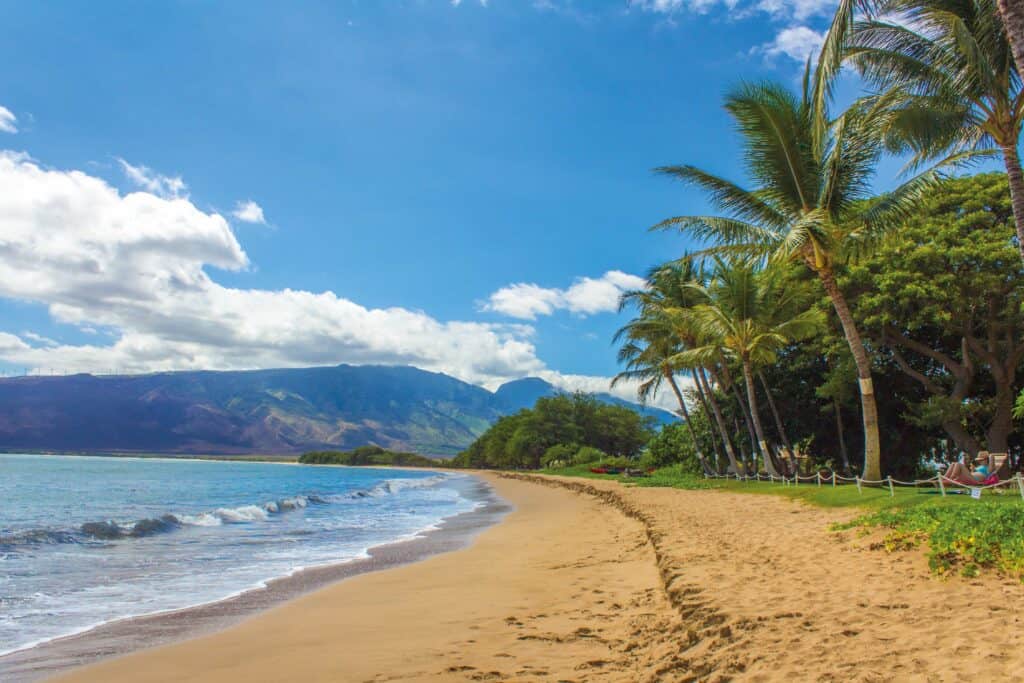 Often, travelers on a tight budget have to make compromises in their itineraries and dream destinations because they'll hear the name of a place and naturally assume that it is out of their price range.
True budget travelers, however, know that such places do not exist. Maui, Hawaii, is just one of the many so-called paradise destinations tailor-made for travel of any budget.
It's got loads of fun activities and cheap things to do that don't charge an extortionate entrance fee. There are plenty of free shows, free hula lessons and live music to enjoy.
The following Maui vacation daily budgets do not include airfare:
Maui Shoestring Daily Budget: $20-$40
(Couchsurfing/camping, public transportation, cooking own food, D.I.Y. tours
Maui Moderate Daily Budget: $60-$85
(hostel/shared Airbnb apartment, cheap restaurants, equipment from rental companies, car rental)
Maui Higher End Daily Budget: $100-$200
(basic resort/hotel/B&B, a mix of restaurants, equipment rentals, budget tours, shared rental car)
Getting to the Island of Maui
No matter where you're coming from, the biggest impediment to seeing Maui on a budget is going to be getting there.
There is no way around this expense, but there are some cheap flights, usually leaving from Los Angeles, California.
To get a good deal, use sites like Bing Travel or Kayak, which have built-in fare trackers that can predict when the price of flights will be going up or down. (Note that some of these sites charge a small commission).
Study ahead and monitor the prices as they rise and fall to avoid seasonal extra cost.
Make sure you do this with your internet browser's cookies turned off or in an incognito or private browsing window.
If the airlines track multiple identical searches from the same point, then they will increase rates.
Also, be prepared to make trade-offs, like extra layovers, to get the best deals.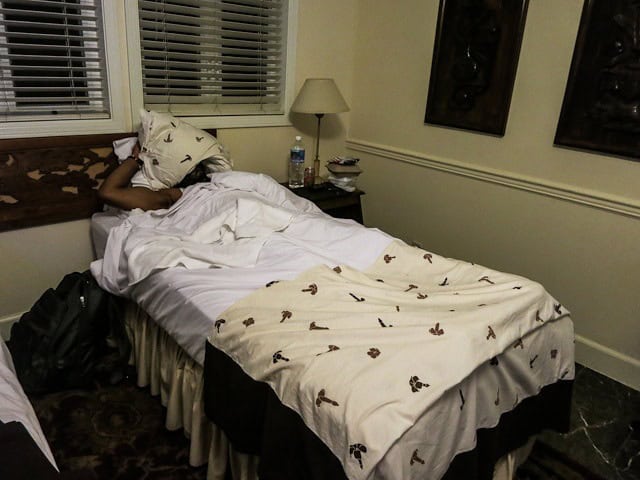 Where to Stay
There's no need to stay in expensive resorts when Maui has many hostels and motels.
However, the fancier accommodations can be attractive options because many resorts like the Napili Kai Beach Resort, boutique hotels like The Paia Inn, or B&B's like The Old Wailuku Inn at Ulupono include nearly everything, from self-catering kitchens and laundry machines to free breakfast and beach access.
If you're traveling in a large group, you can split the costs and rent a great condo, apartment, or villa on Airbnb from individual owners.
Or try Couchsurfing in Maui to stay with a local. This is one of the simplest and smartest ways to see Maui on a budget because you'll be staying with other world travelers who will also have ideas of where to go and what to see.
Maui's hostels are also part of the tourism industry and are just as likely to be clean and safe as any hotel and have accommodations like free wi-fi at a fraction of the cost.
While there are only seven hostels on the island as of July 2013, the three listed below provide the best value.
Lastly, if you are incredibly adventurous, why not sleep in your rental car or try some camping in the wilderness inside the crater of the Haleakala Volcano?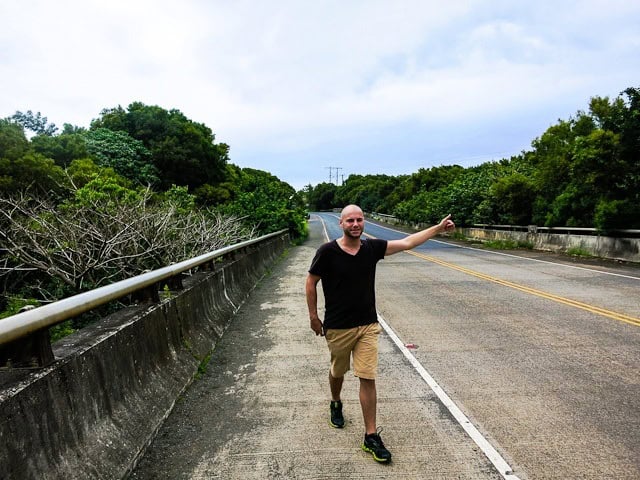 What to Do
Once you're there, the "Now what?" question should be the most straightforward part of planning for Maui on a budget.
People-watching at the beach is completely free and one of the most relaxing things you can do in the comfortable tropical warmth.
It gets even better when the stars come out, and you see everything through the clear Hawaiian night sky.
However, since you can't just sit on the beach forever (or can you?), there are fortunately many free and cheap ways to explore the island which can keep you busy the whole time.
Lahaina
The city of Lahaina should be a definite stop for any Maui budget traveler.
With free concerts and free gallery showings and museums, it's a great way to immerse yourself in Hawaiian culture without paying too much.
The town itself is full of great places to do some shopping and eat on the cheap.
And if you know that you have to see a hula show while you are on the island, many hotels and shopping centers will hold free shows in their courtyards throughout the week so that you can say you got the experience without paying resort prices.
The Road to Hana
If you've got a day to kill, it's worth it to splurge a little and rent a Jeep to drive the famous Road to Hana.
This famous 68-mile coastal highway is more than just a drive; it's a veritable treasure trove of waterfalls, bamboo forests, and black sand beaches, most of which you can stop at along the way.
La Perouse Bay
There's excellent swimming, snorkeling, and surfing to be found at this inlet of volcanic rock. There are also many hiking trails, including ones leading to the top of the Haleakala Volcano.
Surfing and Windsurfing
On the road to Hana, you can stop at Ho'okipa Beach Park, known as the best place in the world to windsurf or kite surf.
This is where many professionals practice, so it's best to stick to watching if you're not experienced in these activities.
There is an excellent small reef for swimming and relaxing, though.
Snorkeling and Stand-Up-Paddleboarding
For more relaxed activities, the cove south of Black Rock at Kaanapali Beach is commonly known as "Turtle Town" because of the tendency for the hard-shelled green guys to pop up.
It's a hidden cove on private property, so you'll need to ask permission from the local resorts to visit, but the lava shore and black sand beach will be worth it.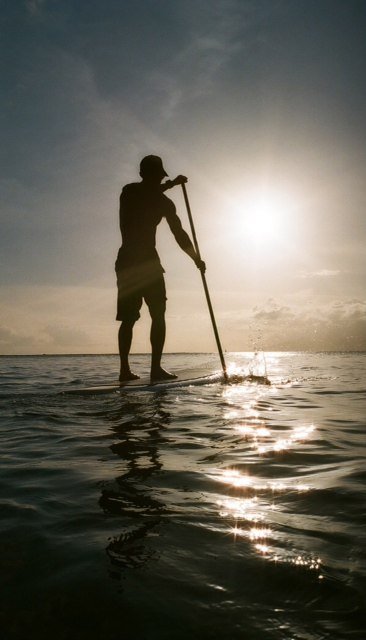 Whale Watching
You can book a tour for a more comfortable experience and closer encounters, but you can sneak a peek at whales from most of the island without ever leaving the land from December through April.
There are excellent and relaxing nature trails throughout the park, many of which contain endangered species not found anywhere else on the planet.
Enjoy yourself surrounded by nature in a subtropical rainforest.
Makawao State Forest
Rent a mountain bike and hit some of the most beautiful and adventurous trails in the world. Enjoy the cooler temperatures, and ride through beautiful and unique Koa trees and ginger plants.
Wainapanapa State Park
Another must-see Hana Highway stop, you can walk along this black sand beach and explore the sea caves – with no admission fee and free parking. You can also camp here, but a permit is required.
Iao Valley State Monument
Wander through abandoned ruins and get a view of the Iao Needle rock formation. Or take a dip in one of the valley's many natural pools.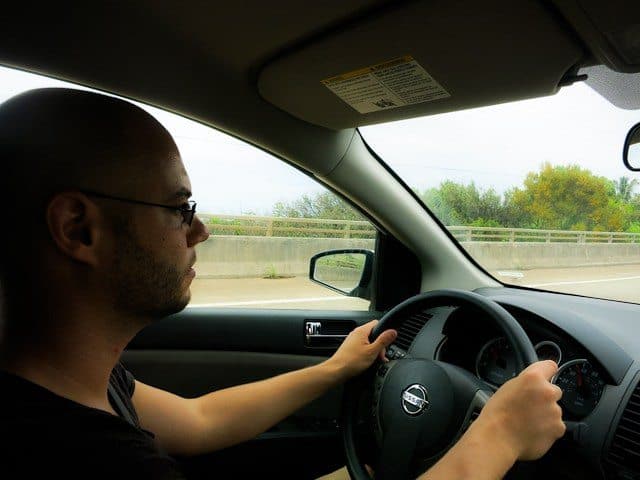 Getting Around Maui
Let me skip straight to the point and tell you to rent a car rather than attempt to ride the buses around Maui or hitchhike.
Sure, if you have weeks on the island and don't mind waiting around, the buses are cheap, and hitchhiking is mostly safe and somewhat common.
However, a car is the most convenient and realistic option for maneuvering around Maui. It's also the only way to get to most places without paying for expensive tours.
Gas is expensive on Maui. An economy or compact rental car will go easier on your budget.
There is free parking throughout most of Maui, so at least you don't need to worry about those extra costs.
And fortunately, the island is quite small, so long road trips are far from the norm.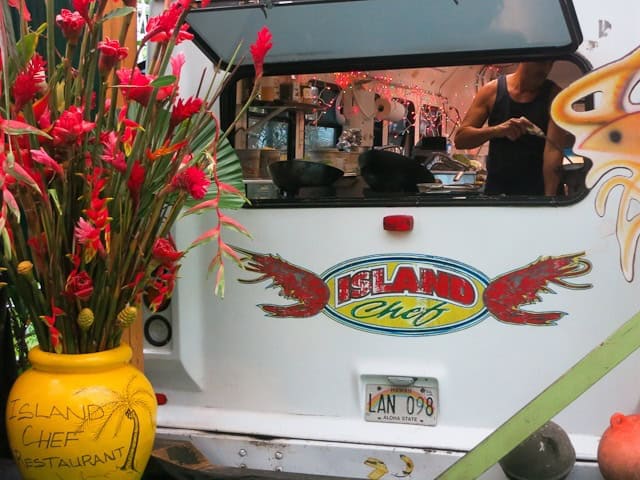 Eating on a Budget
All the usual fast-food places are available in the more populated areas, including Taco Bell, Subway, and McDonald's, if you need a quick and cheap bite.
You can even find local food trucks and local farmers markets on the side of highways. The average price is very reasonable.
However, if you want to be more discerning and still not break your budget, there is plenty of fresh produce and good food at an affordable price in most parts of the island.
Find a local restaurant or a local market for a good deal on local food.
The following list contains some of the best places for low-end to fine dining in Maui for when you are ready for a quick bite of spam sushi at Da Kitchen or to splurge on seafood at Mama's Fish House.
Paia
Paia Fish Market
Flatbread Company
Mama's Fish House
Mana Foods
The Hana Bay Picnic Co.
Anthony's Coffee Co
Makawao
Haliaimaile General Store
Market Fresh Bistro
T. Komoda Store Bakery
Polli's Mexican Restaurant
Casanova Italian Restaurant
Kula Lodge & Restaurant
Grandma's Coffee House
Lahaina
Old Lahaina Luau
Star Noodle
Leoda's Kitchen & Pie Shop
Aloha Mix Plate
Pineapple Grill
Kahului
When it comes to bars, one pro tip is to keep a lookout for a happy hour being advertised. The best time to go is at around 6 pm.
This is a good option if you don't want to spend a ton of money to have a great time.
The Final Say
For the conscientious traveler, seeing Maui on a budget is an attainable goal.
Like anywhere else, it's all about what you know before you go and how willing you are to adapt when you get there.
There are always ways to make your travel schedule work for you, even if you have to get around that whole pesky money thing.
Even the island paradise of Hawaii is not off-limits. You have to not go in for the ridiculously overpriced corporate-manufactured resort packages.
With this guide to Maui on a budget, you can say "Aloha!" to your financial worries and say "Aloha!" to your days on the beach.
______
My trip to Maui was provided in collaboration with Maui, the Magic Isle. The opinions expressed above are my own.
Jason Batansky is a 29-year-old entrepreneur, blogger and occasional Daily Beast contributor in constant motion since his first solo trip abroad over 10 years ago.
His three online businesses have allowed him to travel and live throughout South America, South East Asia, and Europe, while working here and there wherever he found reliable Wi-Fi access and motivation, two elements necessary to running online businesses that can be difficult to obtain simultaneously in the world's most beautiful locales.
Planning a trip? Go Backpacking recommends: