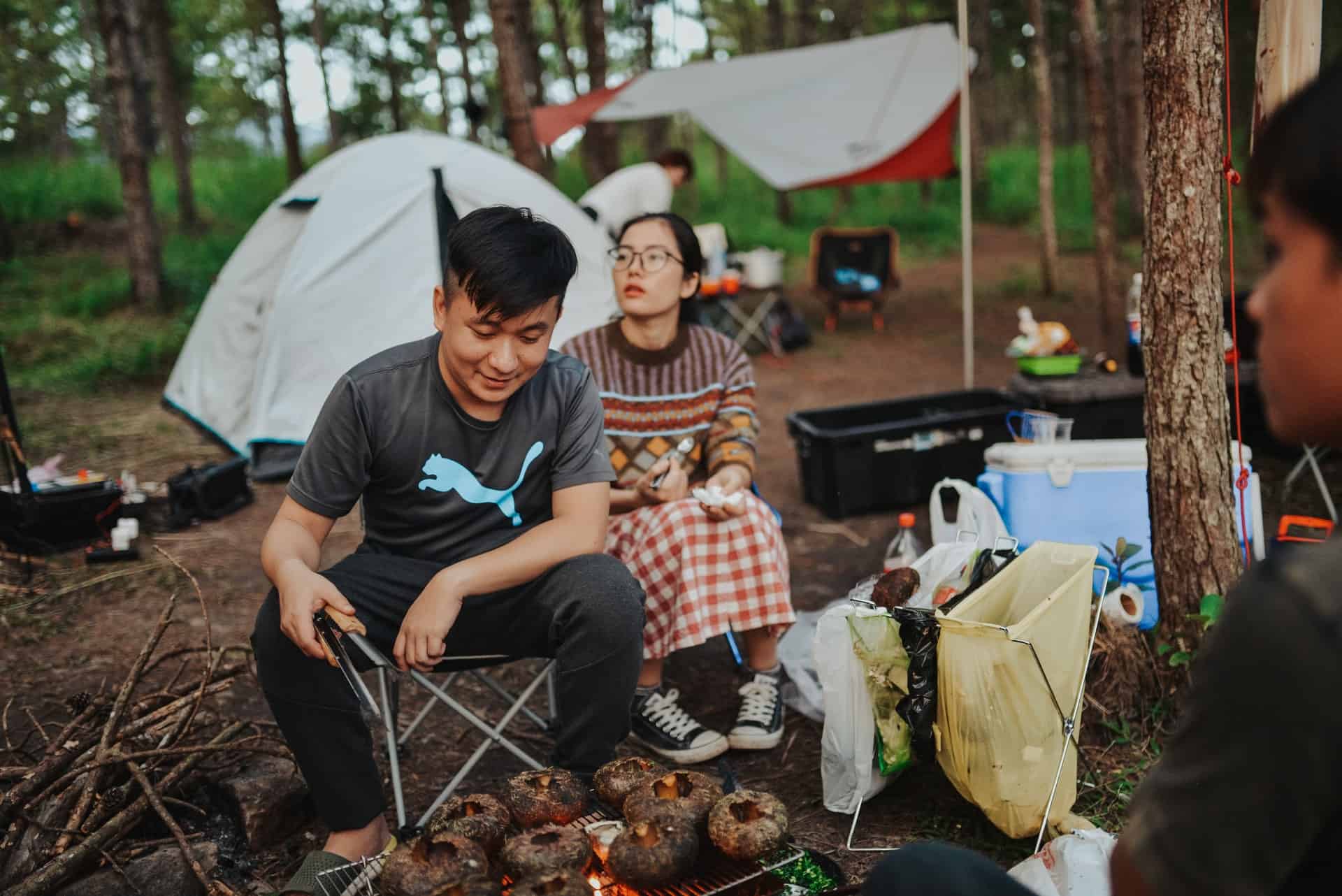 One of the essential tasks in preparing a backcountry backpacking trip is planning what food to pack.
You'll want to pack foods that can hold up to all sorts of weather conditions.
You'll also want foods that are quick and easy to prepare, give you sufficient energy and nutrients, and, of course, taste good.
After a long day of hiking, you don't want mediocre meals.
Here are some ideas for you to pack your food so that you enjoy meals while backpacking in the great outdoors.
1. Get some good quality dry goods
These days there are quite a few types of dry foods that you can get from any local grocery store perfect for taking on a backpacking trip.
How about:
Snack bars
Dried fruit and nuts
Instant soups and rice mixtures
Instant milk powder
Light bread, such as tortillas or pita bread
Precooked noodles or pasta
Spice mixtures
You can also find specialty items such as powdered eggs, dehydrated veggies, and even entire meals that have been dehydrated or freeze-dried.
Look for these online to be prepared in advance.
There are so many dry packaged foods that can be purchased from grocery stores or markets ideal for the trail.
Get what you can at local markets to save money — for instance, granola, instant milk powder, snack bars, tortilla/pita, precooked pasta/noodles, couscous, instant rice, nut butter packets, dry fruits, nuts, and portioned spice packets.
2. Bring cooking utensils
No matter what you have planned for the trip, some food will likely either need to be heated or cooked.
The lightest way to go is to bring items that you can use over a fire rather than packing a stove.
If building a fire is possible on your trip, try saving some space and weight by bringing along multifunctional items.
Pie irons (like the ones here: https://unocasa.com) are a great option because you can cook a wide range of meals in them, and they are easy to split apart so you and a friend can share the weight.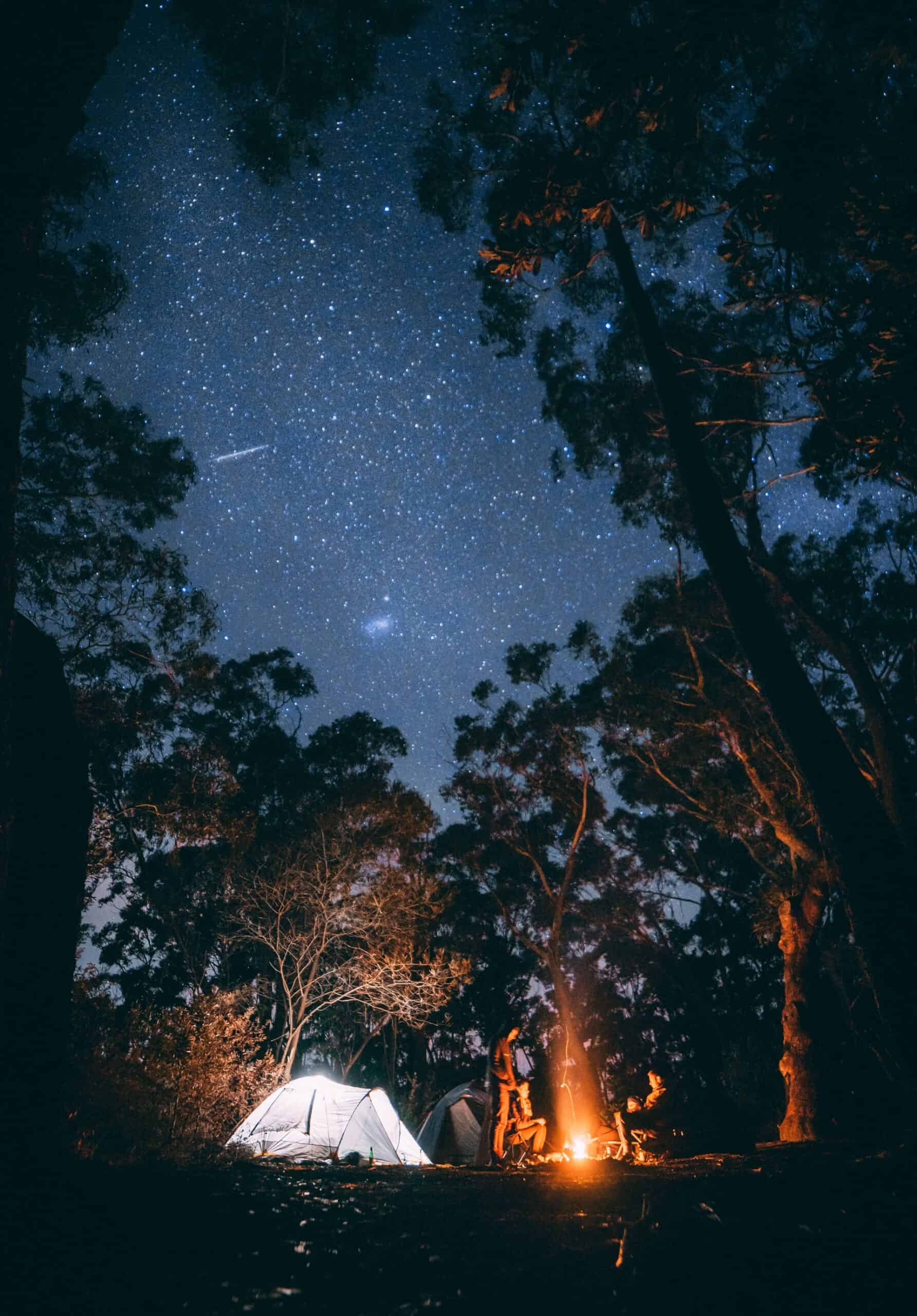 3. Save space by repackaging
Most stores sell their food in large packages designed to take up space and attract the eye.
You'll save some space in your bag as well as weight on your back by repackaging your food in reusable Ziploc bags or similar.
You could pack one or two meal servings per bag, using heat-safe pouches to save you time.
Choose bags that allow you to write the cooking time and any other relevant instructions on the outside for easy food prep.
4. Organize your food by meal types
You could bag all of your breakfast items in one set of bags, the lunch items in another set, etc.
That way, you don't have to hunt through all of the food every time you want to prepare a meal.
5. Don't forget the extras
Little things such as olive oil or coconut oil (easier to pack than butter), salt, pepper, and other items are essential.
Read the instructions on the packets of food you buy to make sure you'll have what you need.
For example, dehydrated onions or other veggies are perfect for adding nutrition and taste to pasta or other savory dishes.
Because dehydrated food doesn't have the high nutrient count of fresh foods, you may want to consider packing multivitamins to make sure you're getting enough nutrition to keep you going.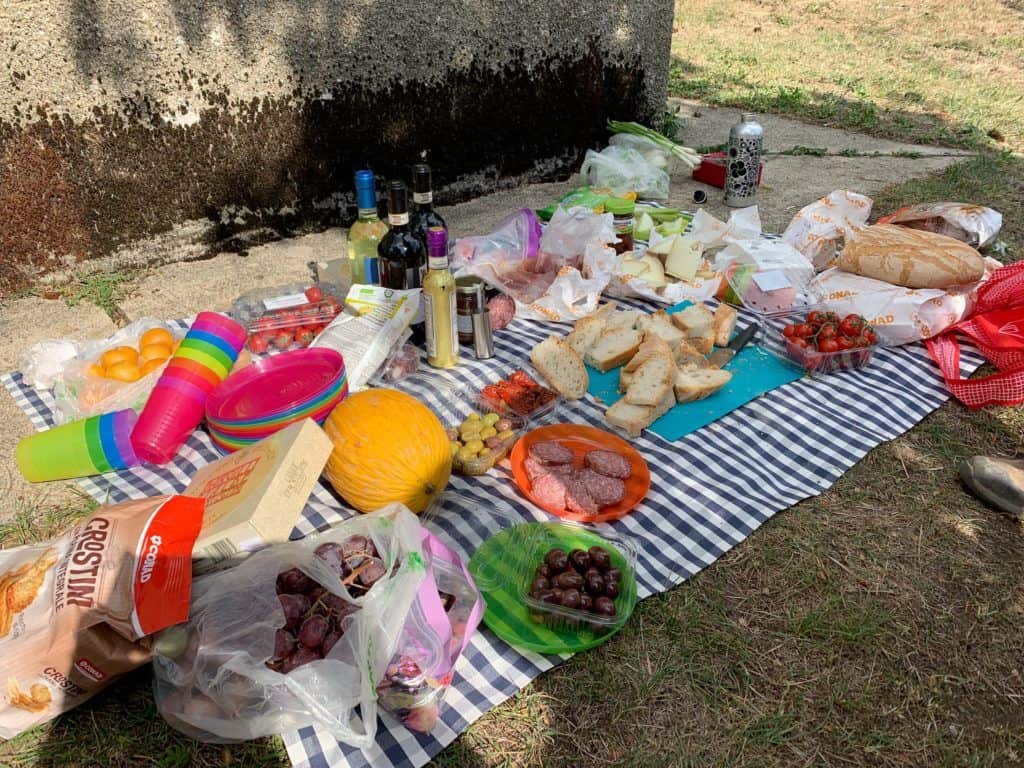 6. Remember variety
Make sure you're packing a variety of foods – different fruits, vegetables, grains, etc.
The more different colored foods you can include, the better, as you'll ensure you're getting a range of phytonutrients.
Different textures are essential, too, so that you're not bored. You don't want to pack only instant dried soups, as that will get old fast!
Make sure you've got crunchy, chewy, soft, and other textures.
7. Plan your meals ahead of time, including snacks
By planning your meals ahead of time, you can make sure you are only packing what you need.
Rather than pack extra meals, there may be times when you're too tired to cook.
Prioritize extra snacks rather than more meals. You'll be glad of those quick foodstuffs at the end of that extra-long hike!
Take into account how much hiking you'll be doing each day.
The more hiking you do per day, the less you'll want to make meals, and therefore the more snacks you'll want to pack.
Generally speaking, the average person needs 1 1/2 to 2 pounds of food per day – that's all meals plus snacks.
8. Include enough calories
For all-day hiking, we will burn more calories than we usually would.
Each person should have between 2,500 and 4,000 calories of food a day.
Check the packaging when choosing your foods to make sure you are meeting this requirement.
Happy packing – or should we say happy backpacking!
______
This story is brought to you in partnership with Uno Casa.
Barbara Fernandez is a freelance health and lifestyle writer and
voiceover artist. She writes about all aspects of health and fitness,
wellness, and nutrition. She also voices narrations and podcasts:
everything from a character voice giving math lessons to children to a
friendly voice for SaaS instruction videos. See her on LinkedIn.
Planning a trip? Go Backpacking recommends: