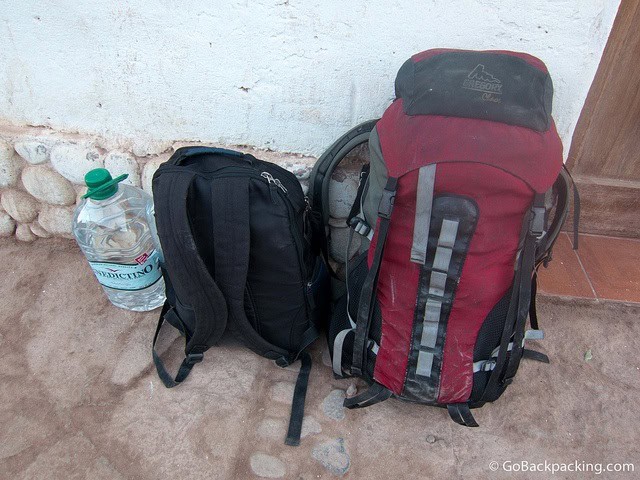 Tomorrow, I fly from Lima to Puerto Maldonado in Southeastern Peru for my first foray into the Amazon.
While the Amazon is a new jungle for me, I have spent some time in the rainforests of Costa Rica and Belize.
In the latter, I stayed at an adventure lodge with no electricity.
I am expecting this experience will be similar, especially if the Howler Monkeys have anything to say about it.
This packing list for the Amazon jungle takes into account advice from Rainforest Expeditions, as well as the following:
I'll be in a boat 7 hours (each way) to get to and from the lodges
It'll be hot and humid, with unpredictable rain showers
No electric lights at night (only kerosene lamps)
Backpacks
According to the trip notes, luggage* will be hand-carried at various stages en route to/from the lodges, and it's recommended that the weight per piece not exceed 15 kg (32 lbs).
My regular pack weighs in at just 10 kg, and I plan to reduce this weight even further by leaving behind some non-essentials at the company's Puerto Maldonado HQ before we board our first boat.
Large Gregory Chaos backpack
Regular size daypack
*It should go without saying that it's easier to carry a backpack than a wheeled suitcase for a trip like this.
Clothing
GoLite hoody (in case the nights are cold, also suitable for mosquito protection at night)
Mountain Hardwear short sleeve base layer
ExOfficio short sleeve t-shirt
3 cotton t-shirts
REI long sleeve base layer
1 pair of lightweight, REI convertible pants/shorts
Volcom board shorts (on the off-chance we go swimming with alligators)
5 pairs of ExOfficio boxers
2 pairs of SmartWool socks, 2 pairs of low-cut cotton socks
Merrell hiking sneakers
Baseball cap (sun protection)
Bandanna
Electronics
Miscellaneous
Binoculars (unfortunately I don't have a pair, but they make a huge difference for wildlife and bird spotting)
Oakley sunglasses
2 Sea to Summit dry sacks
Toiletries
Sunscreen
Insect repellent (30% DEET)
Optional: Your preferred pills for Malaria prevention (it's present in Tambopata, but "extremely rare")
Documents and Money
Money Belt
Passport and any required entry visas
Immunization yellow book (Yellow Fever shot is required)
Proof of travel/health insurance
Cash – small denomination bills for incidentals, alcohol, souvenirs, and tips
Debit card
Credit card (back-up)
___________
Disclosure: This tour is in partnership with Rainforest Expeditions. As always, any opinions expressed are entirely my own.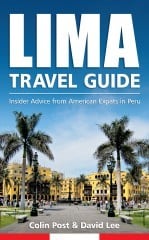 Dave's 160-page, all-original Lima Travel Guide is now available for Kindle.
Dave is the Founder and Editor in Chief of Go Backpacking and Feastio. He's been to 66 countries and lived in Colombia and Peru. Read the full story of how he became a travel blogger.
Planning a trip? Go Backpacking recommends: