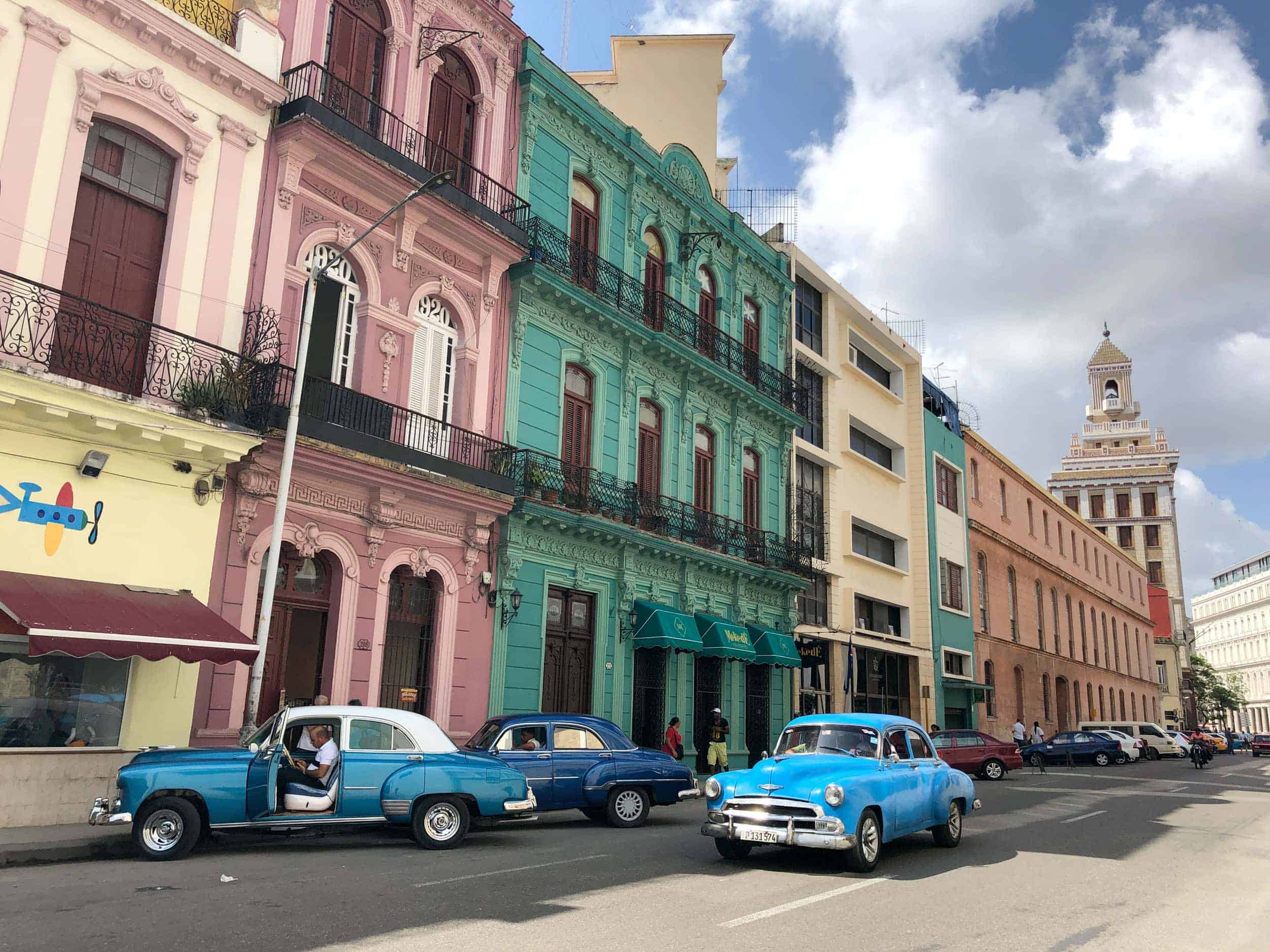 The best places to visit in Cuba highlight the country's history, the countryside, colonial architecture, and beaches.
A trip to Cuba had been high on my bucket list for nearly a decade, ever since I got hooked on salsa dancing in Colombia.
Salsa music has its origins in Cuba, as does the mojito (one of my favorite cocktails) and daiquiri.
Once I confirmed U.S. citizens can still travel to Cuba independently, my next question became where to spend my time.
As Cubans still don't have widespread, easy access to high-speed internet and require the internet to work, I gave myself ten days. And I wanted to make the most of it!
Based on my research and experience traveling to Cuba, here are four places to visit in Cuba you won't want to miss.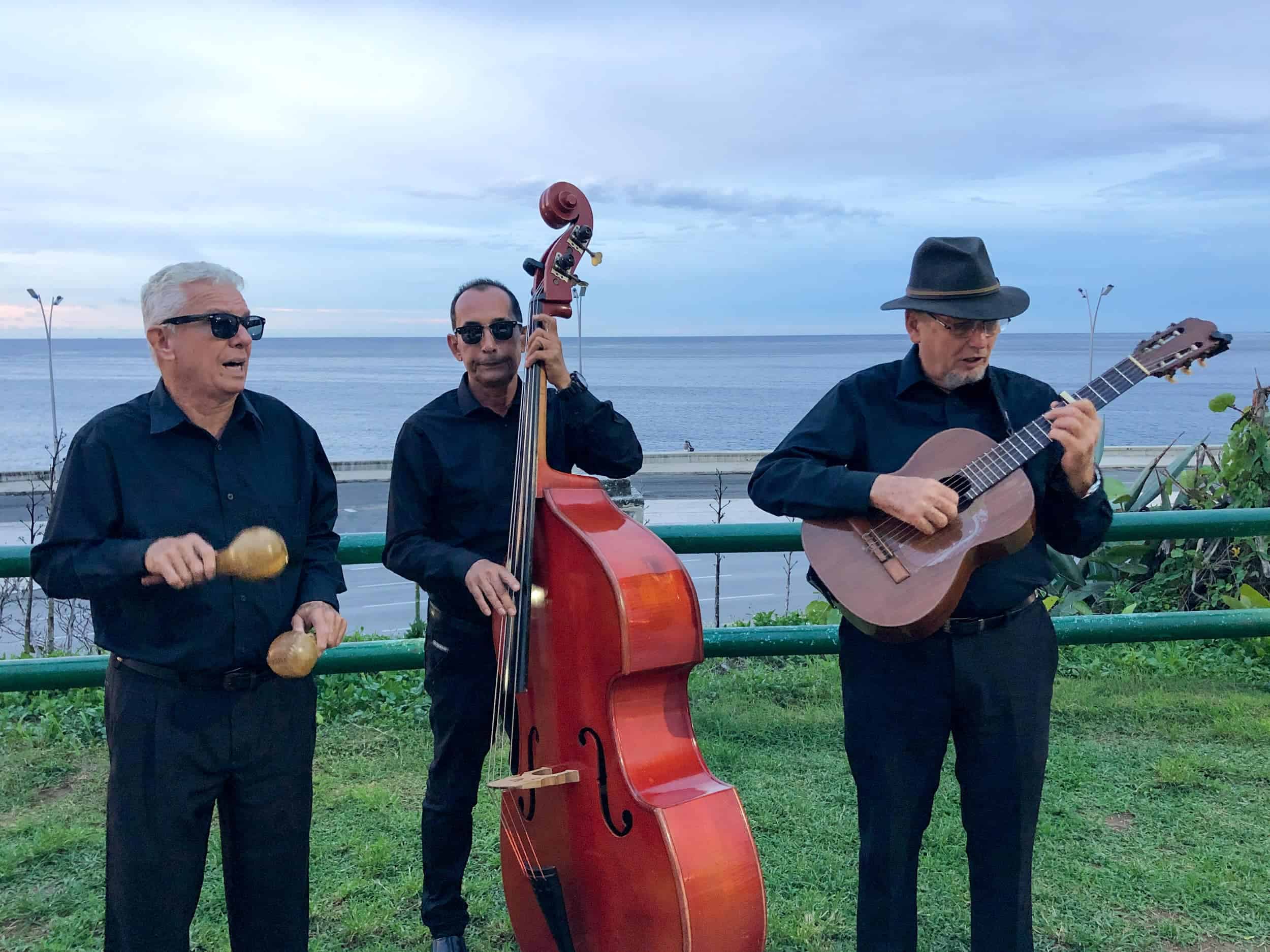 Can't Miss Places to Visit in Cuba
1. Havana for a Taste of City Life
Most trips to Cuba begin and end in Havana; the capital city's airport offers the most connections internationally.
Havana's old town has everything you'll need for an incredible time. Accommodations range from cheap rooms to the best 5-star hotels in Cuba.
It's easily walkable, so you can explore for free on foot. Twenty bucks will get you a joyride in a classic car in mint condition.
Ernest Hemingway tours abound. I took a half-day tour that included stops at Hemingway's favorite bars – La Bodeguita del Medio (birthplace of the mojito) and Floridita (birthplace of the daiquiri), his former home, and lunch.
If all you have time for is a weekend in Havana, I still recommend visiting, as it's a fun city with a lot to offer.
Hotels such as the Iberostar Parque Central are well-located within the old town, offer comfortable rooms with city views and pools to help you keep cool.
Havana is also known for its nightlife.
I had the opportunity to go out to a salsa club with a Canadian friend and her Cuban friends on my first night.
It was a hot, sweaty experience I'll never forget.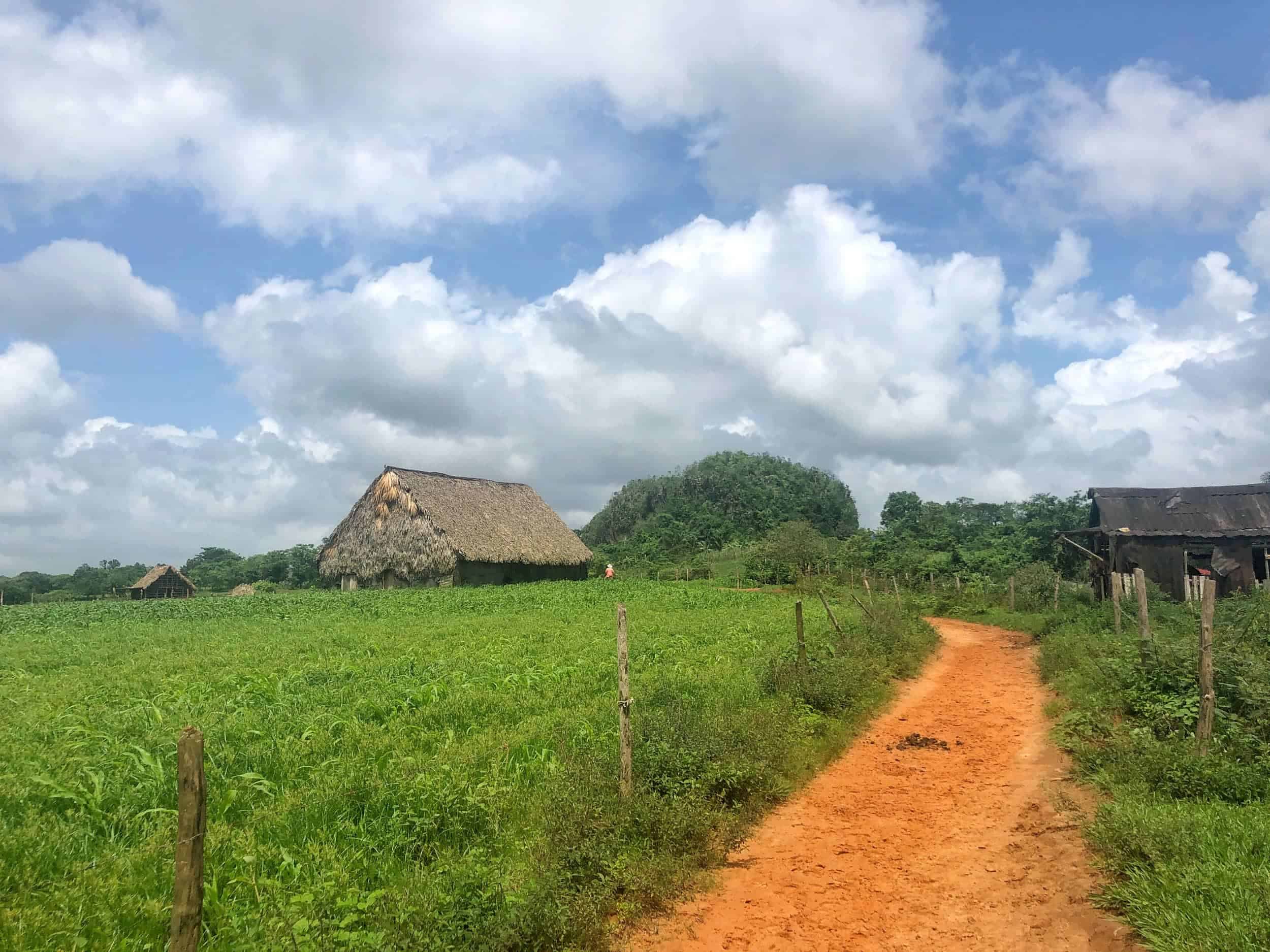 2. Viñales to Breathe in the Countryside
After two nights in Havana, I paid for a shared taxi to Viñales.
The drive takes about three hours, a little less if you're in a private car or a little longer by public bus.
Viñales is a small town in the rural, tobacco-growing region of western Cuba.
The Viñales Valley is a UNESCO World Heritage Site, and described as follows:
The Viñales valley is encircled by mountains and its landscape is interspersed with dramatic rocky outcrops.

Traditional techniques are still in use for agricultural production, particularly of tobacco.

The quality of this cultural landscape is enhanced by the vernacular architecture of its farms and villages, where a rich multi-ethnic society survives, illustrating the cultural development of the islands of the Caribbean, and of Cuba.
Once I'd checked into my accommodation, I had a quick lunch and joined an afternoon tobacco tour.
The clean air, quiet, and idyllic views were a welcome change from the noise and busyness of Havana.
We visited a tobacco farm and learned about how its grown, harvested, and dried. We also learned how to roll Cuban cigars.
The farmer then brought out some Cuban coffee (and vodka) to enjoy with our freshly-rolled cigars.
The tour ended with a sunset drink at an organic farm and restaurant at the edge of town.
I spent the next day visiting some local caves and points of interest outside of town.
However, the tobacco tour remained the highlight of my stay.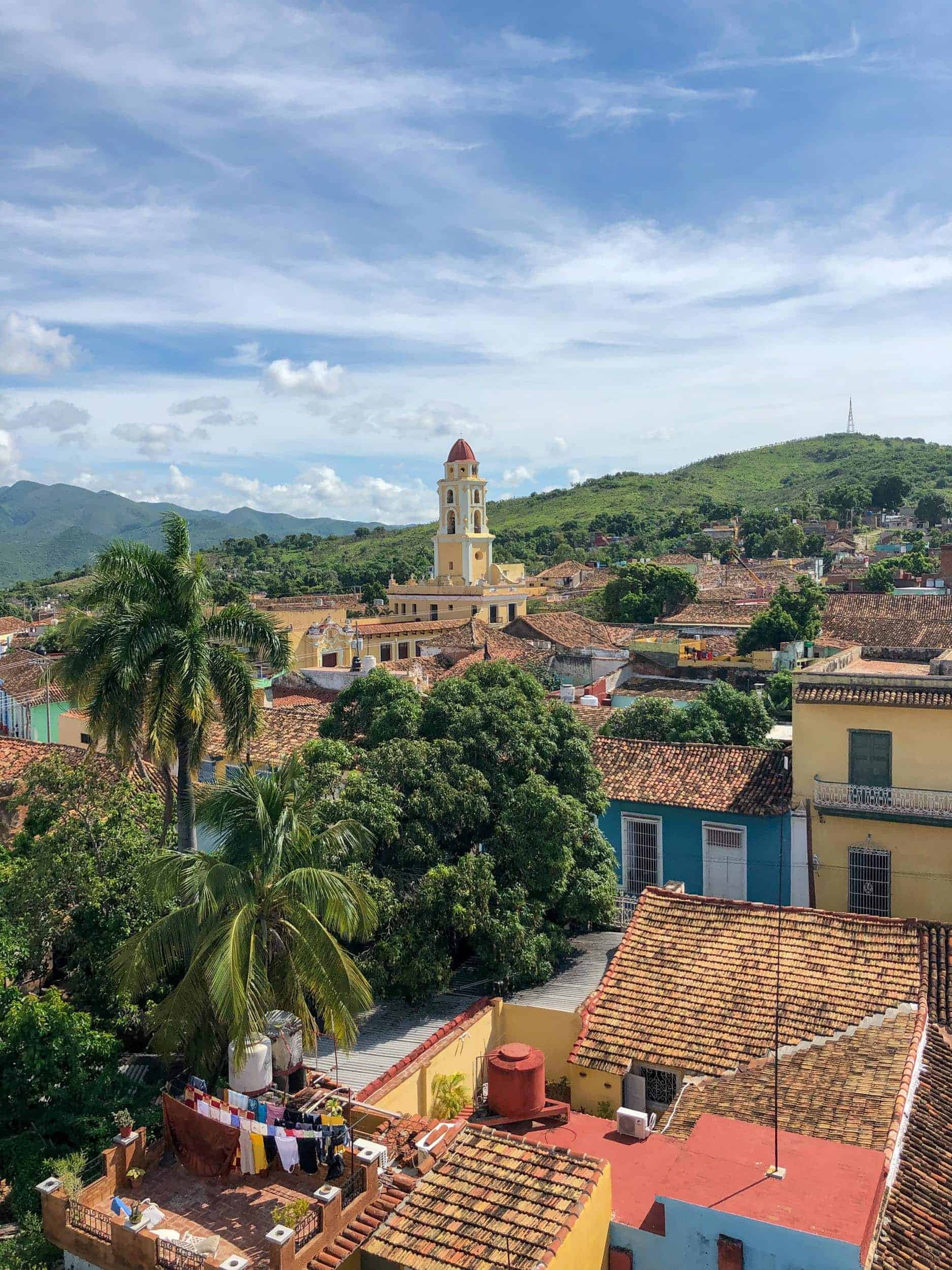 3. Trinidad's Colonial Old Town
I spent most of my fifth day in a pair of shared taxis from Viñales to Trinidad. The trip took about seven hours.
When planning my stops, I was unsure whether to include Trinidad given how long it'd take to get there, but I'm so glad I did.
Trinidad, located in the central Cuban province of Sancti Spíritus, was founded in the early 16th century but owes its existence and its historical raison d'être to the sugar industry that flourished there and in the nearby Valley de los Ingenios (Valley of the Sugar Mills) from the late 18th century to the late 19th century.

— UNESCO
Plaza Mayor and the Church of the Holy Trinity lie at the center of this historic town.
Along the right side of the church are a series of steps and terraces where outdoor musical performances are held.
Locals and tourists alike congregate here in the evenings. Several bars serve tropical drinks.
I didn't do any tours in Trinidad. For me, hanging out in the city itself was the experience.
I climbed up church staircases for the views, tipped street musicians playing Buena Vista Social Club, and went out to a nightclub (Disco Ayala) in a cave above the town.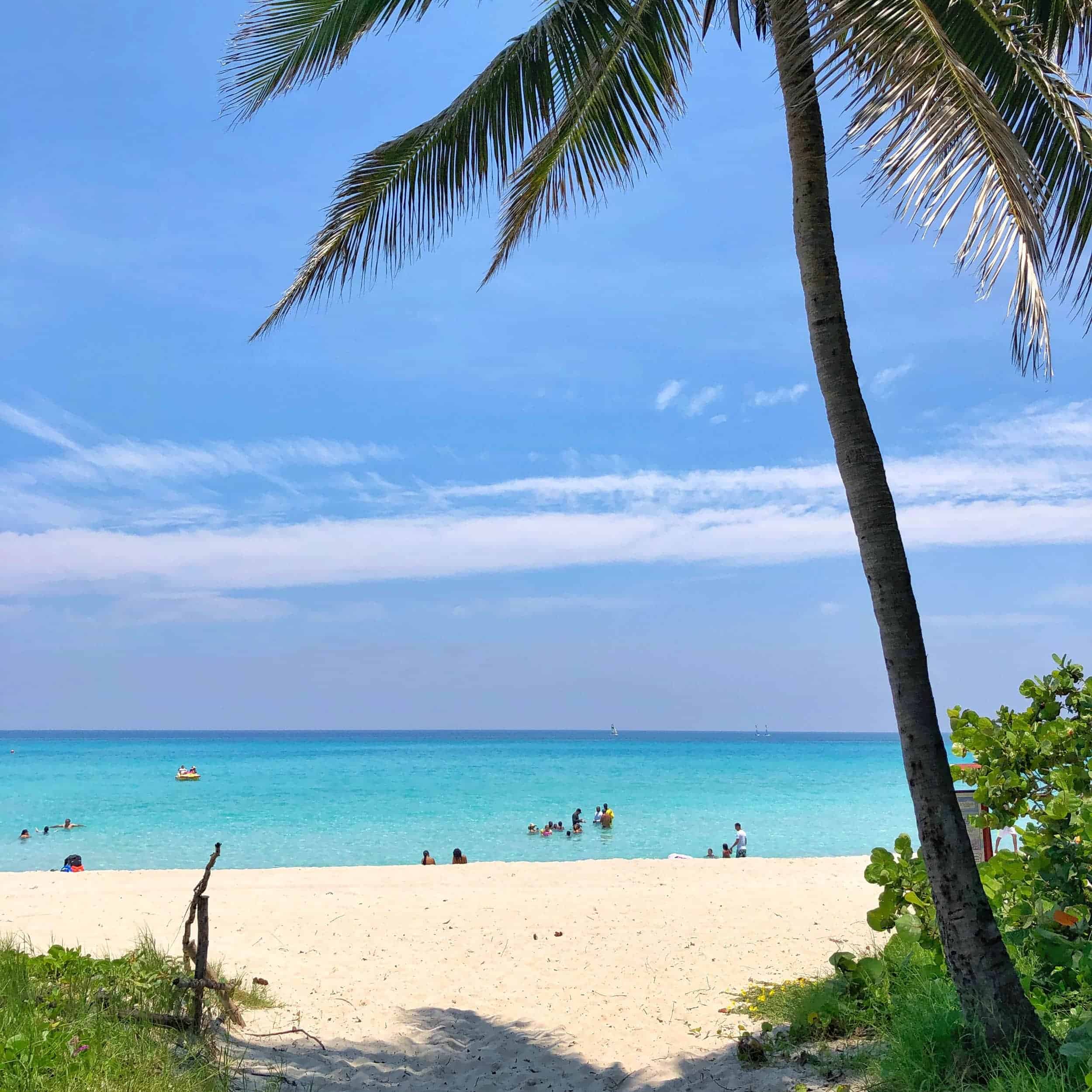 4. Varadero Beach
My fourth stop in Cuba was the famous Varadero Beach, known for its fine white sand and turquoise-blue waters.
It's about a four-hour taxi drive northwest of Trinidad or just two hours west of Havana.
Much of Varadero caters to international tourists through all-inclusive resorts with big pools and private beach access.
If that's not your style, rest assured, the public beaches are just as pretty and easily accessible as the private ones.
I recommend a salsa bar called Calle 62, where locals and tourists come together and dance to live music in the evenings.
***
I left Varadero Beach by private taxi as it was only a few hours back to Havana. There, I spent my final night before returning home to the United States.
I believe the best places to visit in Cuba range from the urban capital to the tobacco farms of Viñales, cobblestone streets of Trinidad, and sandy beaches of Varadero.
This itinerary will give you a taste of four distinct regions of the country.
My first trip to Cuba was everything I hoped it would be and more. I hope yours is too!
______
This story was written by Dave and brought to you in partnership with Iberostar Hotels and Resorts.
Dave is the Founder and Editor in Chief of Go Backpacking and Feastio. He's been to 66 countries and lived in Colombia and Peru. Read the full story of how he became a travel blogger.
Planning a trip? Go Backpacking recommends: