The clock was ticking on my time along Mexico's Riviera Maya. After my day trip to Cozumel, I headed south to Tulum and the Sian Ka'an Biosphere Reserve.
While it's only an hour south of Playa del Carmen by bus, there was too much to see and do down there for me to squeeze it into a single day.
Upon arriving and checking into the cheapest bungalow I could find ($32/night), I hopped a local bus thirty minutes further south to the Sian Ka'an Biosphere Reserve.
It was little more than a gravel road leading off the highway.
Sian Ka'an was the last of the 12 UNESCO World Heritage Sites I'd visit during my five-week journey across Mexico.
UNESCO's website describes it as follows:
In the language of the Mayan peoples who once inhabited this region, Sian Ka'an means 'Origin of the Sky'.

Located on the east coast of the Yucatán peninsula, this biosphere reserve contains tropical forests, mangroves and marshes, as well as a large marine section intersected by a barrier reef.

It provides a habitat for a remarkably rich flora and a fauna comprising more than 300 species of birds, as well as a large number of the region's characteristic terrestrial vertebrates, which cohabit in the diverse environment formed by its complex hydrological system.
There wasn't a lot of time. The sun was already heading toward the western horizon, and I was committed to seeing the reserve before heading back to Tulum for the night.
It was a ten-minute walk from the highway to the little pier where boatmen hang out, waiting to give rides to tourists like me.
I negotiated a one-hour boat ride for $48. I don't know if that's a good deal or not, but I was by myself and didn't have any other options.
We took off across the lagoon. My eyes were wide open with excitement.
The protected reserve is massive, encompassing 120 kilometers of coastline and 5,280 square kilometers.
It would deserve its protected status if it were all as beautiful as what we saw on the boat ride.
Once we reached the opposite end of the first lagoon, we entered a shallow channel bordered by tall grasses.
Navigating through these waters was a delicate task with such a big motorized boat, yet it still reminded me of the human-powered mokoro rides in Botswana's Okavango Delta.
Along the way, we passed mangrove trees. The water was so clear I could see fish swimming around.
The reserve is also home to the West Indian Manatee.
Upon emerging from the narrow canal, we entered another lagoon, even more beautiful than the first.
A few local men were swimming from their boat near the coast, but otherwise, it felt like I had the whole reserve to myself. There wasn't another tourist in sight.
There would've been group tours if I'd arrived earlier in the day, but my decision to squeeze in a late, independent trip had paid off.
I was a little rushed to get there, but time slowed down once we were on the boat, and I allowed myself to breathe the fresh air and enjoy the scenery.
Further away from these waters, the tropical forests of Sian Ka'an are home to some big cats, including the jaguar, puma, and ocelot.
With all the attention on the natural beauty, one might forget the Mayans once lived here too.
The climax of the boat ride was a stop at a small Mayan temple, one of 23 Mayan sites in the reserve.
I got out of the boat at a little pier and took a quick walk around the temple. Engravings could still be seen on the building.
My time-limited, I returned to the boat, and we wasted no time getting back to the main pier just before the reserve closed.
Whether you go solo or feel more comfortable taking an organized group tour, I highly recommend allowing yourself the time to spend a few hours in the Sian Ka'an Biosphere Reserve.
___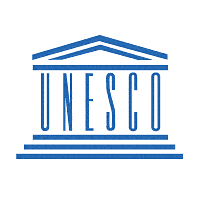 Sian Ka'an became a World Heritage Site in 1987.
Click here for the complete list of UNESCO sites Dave has visited during his travels.
Dave is the Founder and Editor in Chief of Go Backpacking and Feastio, a food blog. He's been to 65 countries and lived in Colombia and Peru. Originally from New York, Dave now calls Austin, TX home. Read the complete story of how he became a pro travel blogger.
Planning a trip? Go Backpacking recommends: