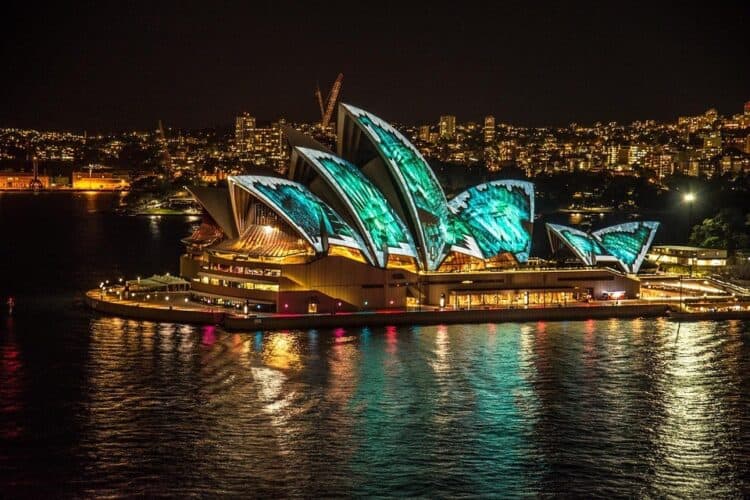 When looking for a night out in Sydney, locals have to admit they're spoiled for choice.
The Central Business District (CBD) alone boasts a number of establishments that deliver stunning views of the harbor, spectacular live entertainment, and an assortment of creative cocktail concoctions.
The real magic Sydney has to offer, however, lies in the haunts that are not so obvious.
These establishments prefer to maintain a low-key presence with minimal marketing–saving their charm for that moment you walk through their doors.
Well-articulated themes are the real show stopper, giving you the impression that you have traveled back to a bygone era.
Here, three themed Sydney bars that will truly impress on your next night out:
Top Themed Sydney Bars
1. Baxter's Inn, Clarence Street, Sydney
This inconspicuous bar in an unmarked alley in Sydney's CBD could have been all the rage during the Art Deco period.
It is easy to imagine immaculately groomed, waxed mustaches being enticed by swinging flapper dresses as alcoholic concoctions were splashed around generously.
Furthermore, Baxter's Inn's disconnection from 21st-century digital marketing gives it a notable, tangible credibility.
Despite its non-conformity in marketing and use of social media, the bar recently earned the sixth spot in a Drinks International Magazine competition for World's Best Bar.
Unintentionally, the establishment was catapulted to worldwide notoriety.
If Baxter's nonchalant character and atmosphere aren't enough to get you clambering through the door, its whiskey wall with over 360 different labels will certainly get your tongue a-wagging.
With the most attentive service in the city (donning garb fashionable in the height of the 20s) and enough hard liquor options to rival any jazz-aged speakeasy, Baxter's Inn gets our vote as one of the best underground bars in Sydney.
2. Shady Pines Saloon, Darlinghurst, Sydney
Brought to you by the same guys who created Baxter's Inn, Shady Pines Saloon is one watering hole that will not only give you a great night out but also a renewed sense of raw masculinity.
While this bar is as easy going as it gets, it is quite hard to find!
Like its older sibling Baxter's, Shady Pines Saloon is located in an unmarked, nondescript alley.
Once inside, though, you're transported back to the Wild Wild West. You will either fall in love with its eclectic Western charm or find the taxidermy a little unnerving.
You cannot, however, fault this venue for its genuine, unassuming character–cacti and cowhide rugs included.
Despite its Western theme, Shady Pines offers a bevy of choices to wet your whistle.
From ice-mountain slushy of Mint Julep to an Old Pal a mix of whiskey–from sweet vermouth to Campari.
Heck, you won't be even questioned if you order up a beer and a shot of whiskey (as that is what many good 'ol cowboys do)!
No matter your beverage of choice, the staff will ensure that you leave with your pride intact and not spilled all over the floor.
How come? They are all full trained in responsible service of alcohol, so come in here worry-free.
3. Absinthe Salon, Surrey Hills, Sydney
As Sydney's only absinthe bar, Absinthe Salon is a hidden gem in Surrey Hills.
Its theme is a nod to the Art Nouveau period, where eccentric artists like Van Gogh and Baudelaire were the norm.
Likewise, the elixir of the creatively-inclined from the Belle Époque era, absinthe, is the drink of choice here.
What makes this spot truly unique though is the placement of an absinthe fountain on every table!
While the traditional green fairy has sugar often burned over the top of the glass before consuming, these peculiar fountains take an alternative approach. Instead, iced water is run over a lump of sugar, causing it to melt and create a cloudy effect in the drink.
With 24 options to choose from, there are plenty of ways to experience this drink from the past at Absinthe Salon.
However, choose wisely: you are only allowed three glasses per visit!
The staff, well-versed not only in period dress but in RSA, are there to limit your consumption of the green aperitif as some varieties are up to 75% proof.
___
About the Author: Emma Bellucci is a staff writer at Express Online Training, Australia's leading online trainer for certificates in hospitality. Emma specializes in insights and tips for some of Australia's favorite tourist destinations. If you are looking to work in hospitality in Sydney, get started with your training with this $95 RSA Sydney Offer, saving you 35% off original rates.
The RSA qualification (SITHFAB201 – Provide Responsible Service of Alcohol) can be completed online or by correspondence by Express Online Training (Course RTO 40592).
Editor's Note: This story was brought to you in partnership with Express Online Training.
This post was written by a guest contributor. Please reference the author's byline in the post above for more information. If you would like to guest post on Go Backpacking, please read our submission guidelines. For information on advertising opportunities, go here.
Planning a trip? Go Backpacking recommends: