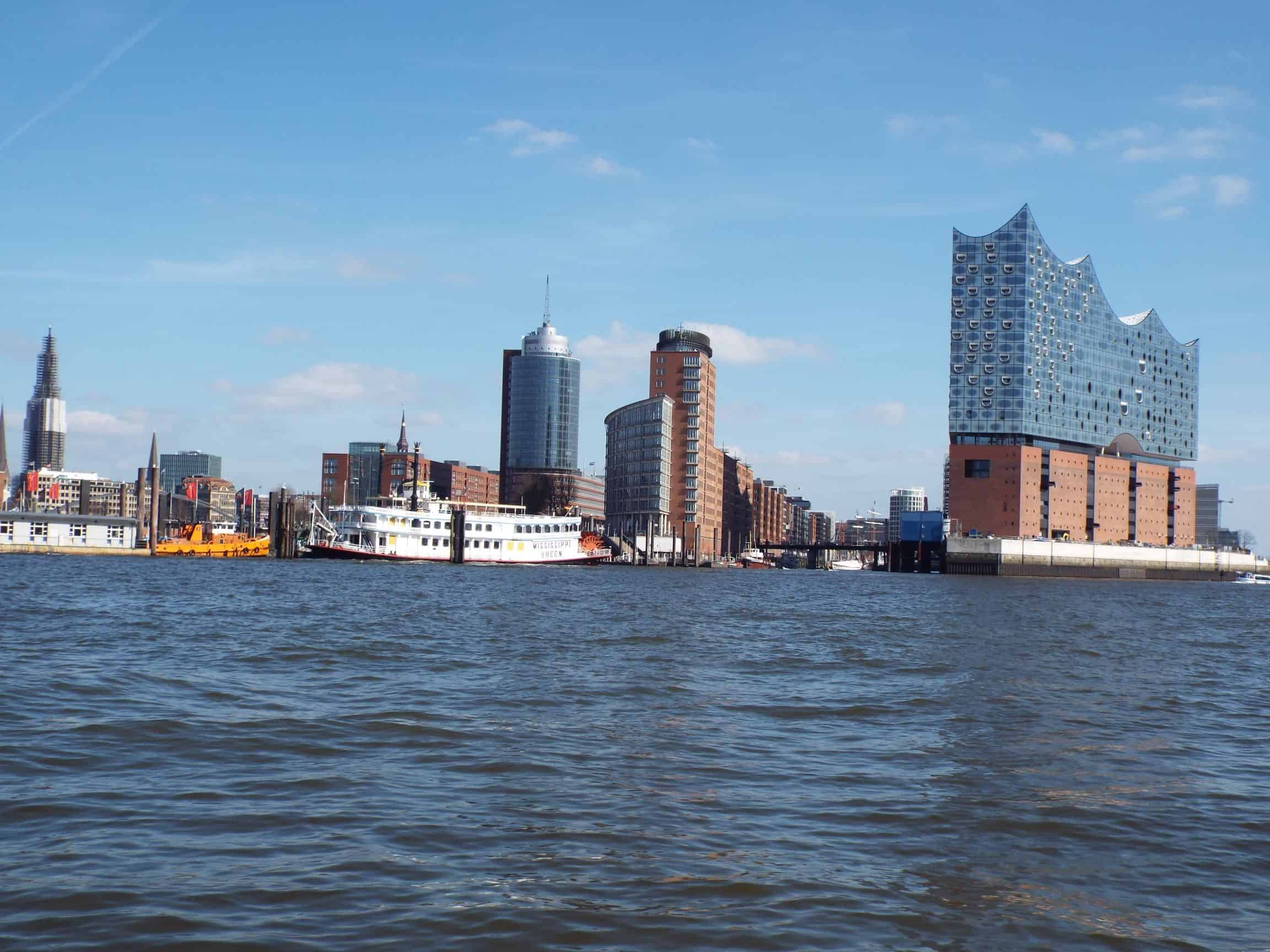 There are dozens of things to do in Hamburg — one of Germany's most popular northern cities to visit.
If you are planning an itinerary for your backpacking trip through Germany, then Hamburg must be included.
Below, I will share a little bit about the city and break down what makes this place so unique.
About Hamburg
Hamburg is the second-most populous city in the country and the eighth-most populace city in the entire European Union with around 1.7 million inhabitants.
Hamburg was ranked as the 16th city in the world for livability in 2015 and is noted for several popular culture and music festivals.
The city is known as Germany's capital of sport and a major transport hub for the European continent.
To be on the safe side, make sure you have travel insurance while visiting Europe. A health insurance policy will help you cover all unexpected expenses that might arise during your trip (and you don't want large expenses while on a budget).
Not only will your travel insurance cover any medical expenses, but it will also cover trip cancellation, trip interruption, or lost/stolen luggage by means of full or partial refund.
Things to Do
I was fortunate enough to befriend a local guide in the city who showed me a unique perspective of the city.
Here are some of the cheap and wonderful things to do in Hamburg on your trip.
Boat Along the Elbe River
The first thing we did was take a boat tour along the Elbe River — a gorgeous shipping river still very heavily relied on for trade.
It was interesting to note that Hamburg has 2,576 bridges within its city limits. That is more than the city of Venice (Italy) with all of its canals.
There was a lot of neat architecture along the river, including the newest Elbphilharmonie performance center, which has yet to be finished (2020).
It has already gone over budget, costing the city a whopping 800 million euros.
The performance hall has been deemed statistically incapable of ever turning a profit for the city.
Kapitan Prusse Half-Day River Tour: $18
Pro-Tip: Make sure the tour is given in English. It is not very clear by the signage in front of the various tour booths, so make sure you confirm before buying a ticket.
Unfortunately, I ended up on a German tour, but luckily I had my local guide to translate.
Head to the Beach
After the boat tour, we grabbed a bite to eat and headed for the beach! Well, kind of.
At Strandperle (beach) bar, which was one of many artificial beach bars along the river, you can grab a beer and a beanbag chair and watch the sun go down over the city.
The entire waterfront has a relaxing ambiance and is the perfect place to wind down after a long day of sightseeing.
Jever pint at Strand: $4 (return the empty bottle to the bar for a 25% refund)
See also: 5 German Cities Worth Visiting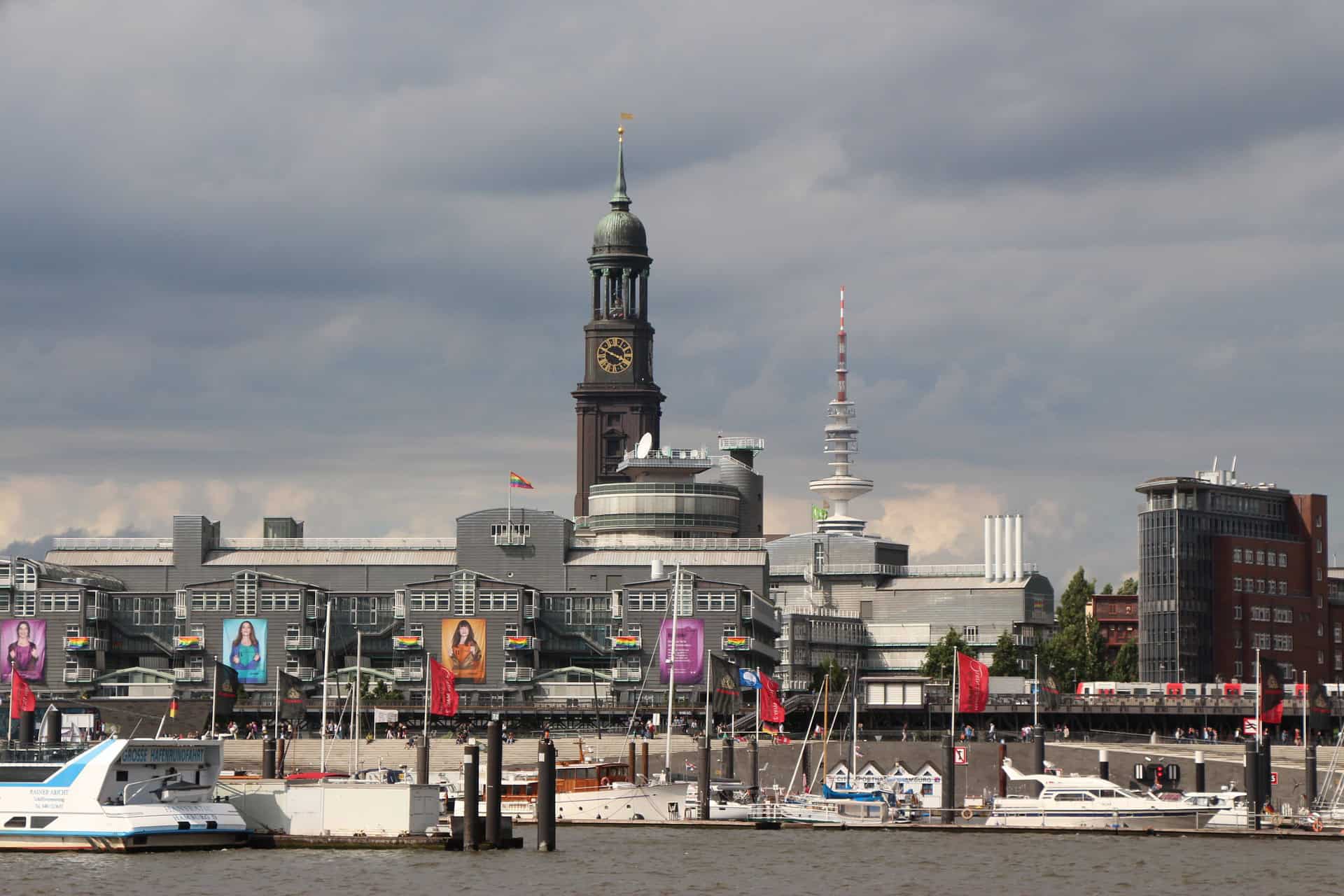 Climb Michaelis Tower
I hiked to the top of the St. Michaelis Tower, which has gotten bombed, destroyed by fire, and rebuilt twice during the 20th Century.
It wasn't a particularly good day because it was raining, which clouded the viewing experience. – however, I'm sure on a clear day there is a lot to see.
Plus, there is a lot of knowledge to gain through this educational experience with historical information to read on the way up.
Cost to climb: < $5
Experience the Hamburg "DOM"
The Hamburg DOM (city fair) runs four times a year for multiple weeks at a time, so I was a bit lucky to be here at the right time.
Check Hamburg's visitor center to see if your itinerary aligns, though, you will probably know if you are visiting at the right time just by all the signage indicating the ongoing DOM.
Carnival meal + rides ticket: < $15
Tour of Miniatur Wunderland
Impressive model train museum within the popular Warehouse District of Hamburg.
Be sure to make a reservation online to avoid long queues (especially in the summer months) and save time on your holiday!
Admission: $10 for students
Night Out in Kiez
Kiez is the bar district of Hamburg. There are over 4,000 bars in the area of Kiez, which is just one tightly-packed street.
As one can imagine, there is a lot to witness, including its own version of a Red Light District (similar to in Amsterdam).
One-use tram pass to get there: < $2
See also: Poznan: Off the Beaten Path in Poland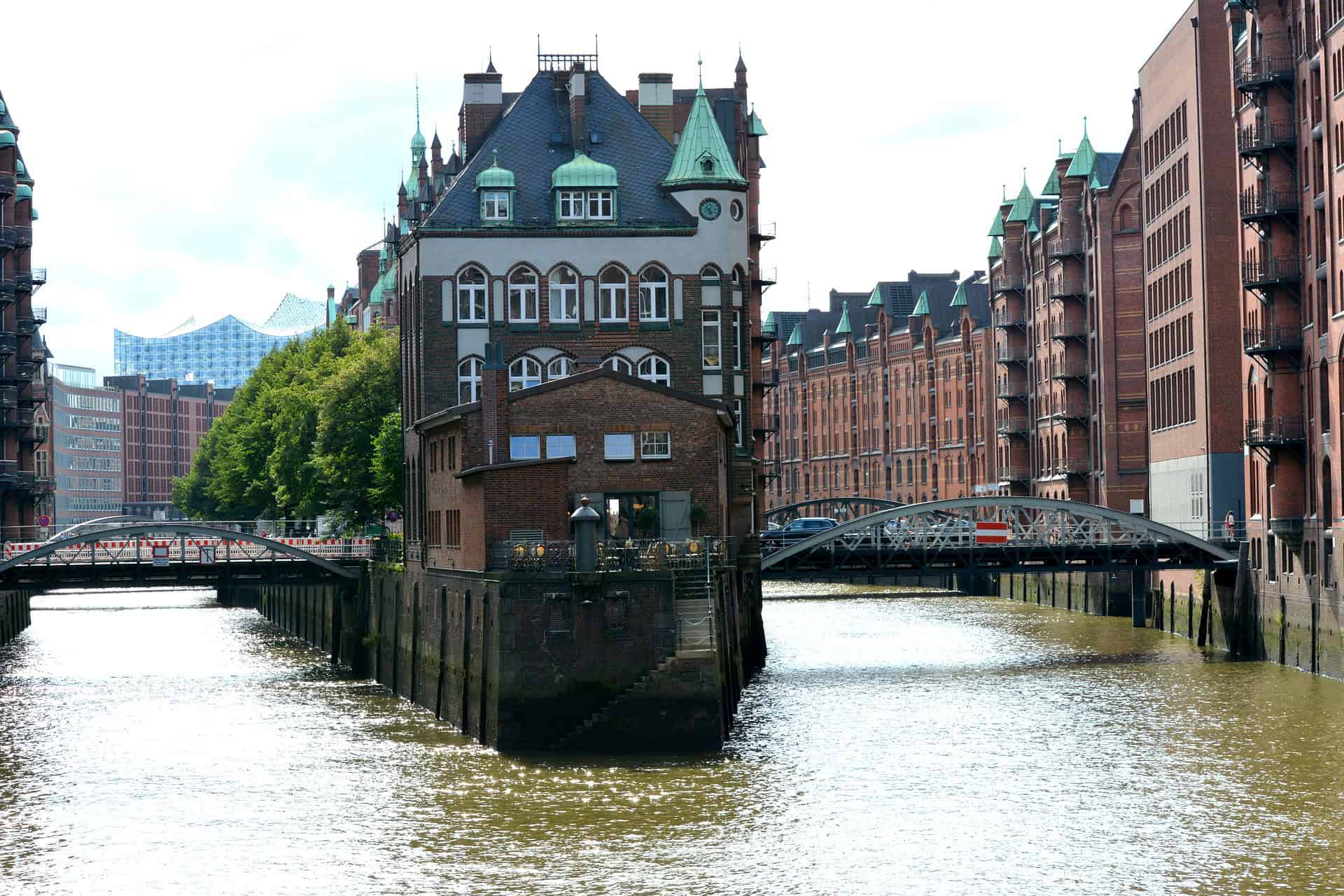 Bars, Foods, and Other Attractions
Birnen and Bohnen und Speck – Hamburg is known for several foods but first and foremost are the green beans cooked with pears and bacon
Franzbrötchen – while in Hamburg, you must get a taste of the renowned cinnamon pastry locals go crazy for
Bruecke 10 – home of the self-proclaimed "best fish sandwich in the world"
Rosi's – quaint budget bar within Kiez District, worth a visit
Dialog in the Dark – interesting initiative to take you into the life of a blind person within this interactive museum
Port of Hamburg – excellent area to walk around and spend an afternoon/ sunset
Park Planten un Blomen – free botanical gardens perfect if you have extra time
This is only the tip of the iceberg when it comes to all the great things to do in Hamburg.
Whether you want to spend a weekend or a whole week in this city, you are sure to have enough to keep you occupied.
Planning a trip? Go Backpacking recommends: