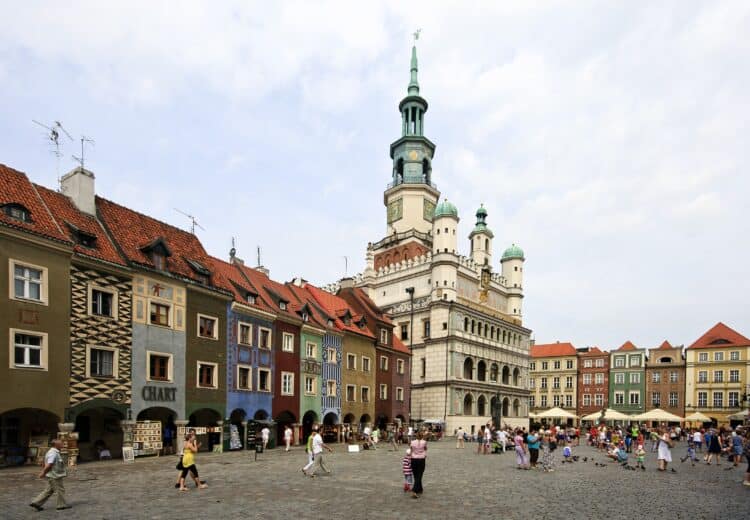 Poznan, Poland, is a place you don't often hear tourists marking on their itinerary. I ended up there for five days as I visited a few local friends in the city.
While there, I was reminded of the beauty of backpacking without expectation. Though it is not often visited does not mean it is not worth your visit.
Below, I have put together a mini-guide for the misguided.
Overview
Poznan is a city on the Warta River in the west-central part of Poland.
It is known for its Renaissance old town (Old Market Square), which was destroyed during World War II before being re-built.
It served as the country's capital for a short time in the 13th century and is, therefore, known as "The Capital City of Poznan."
The city itself is home to over half-a-million people, but the surrounding metropolitan area is home to over 1.1 million people.
It is a calm city, and the people here seem genuinely friendly.
The city fits nicely on an itinerary (geographically) for anyone backpacking through Poland: located directly between the Berlin and Warsaw (three-hours drive/train from each) or only 4.5 hours north of the popular city of Krakow.
It is also within a day's drive of Prague in the Czech Republic.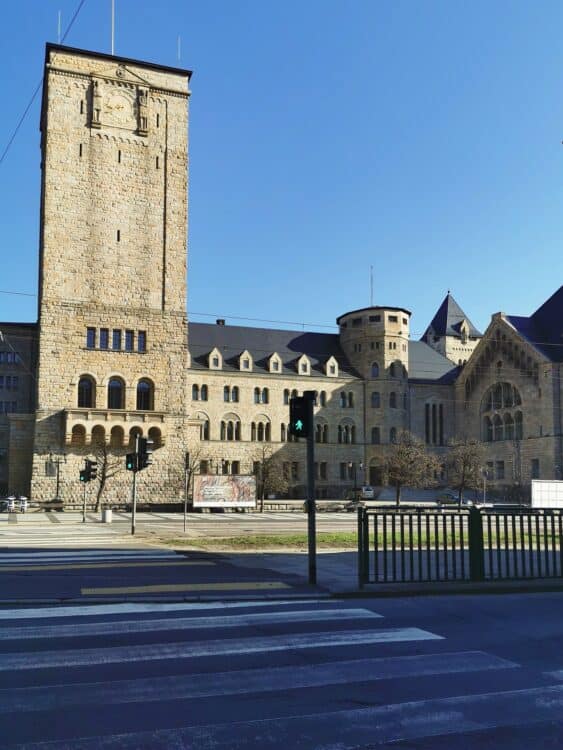 Discovering Poznan
Upon arriving, I found my way to Old Market Square, which is well-located in the center, and I immediately questioned why this place isn't as sought-after on the backpacking trail as its neighbor to the south, Krakow.
There were beautiful, vibrant-colored buildings in Old Market Square with very few tourists glued to their camera like I was. It was mostly locals surrounding me.
Near the square sits the elegant Adam Mickiewicz University, and next to it, the menacing Imperial Castle.
Adolf Hitler was going to move into this place shortly before he committed suicide at the end of WWII.
The historical significance of Poznan will surprise some. As a first impression, you will love Poznan as soon as you reach its moody center.
See also: Nazi Concentration Camps – Walking Among Ghosts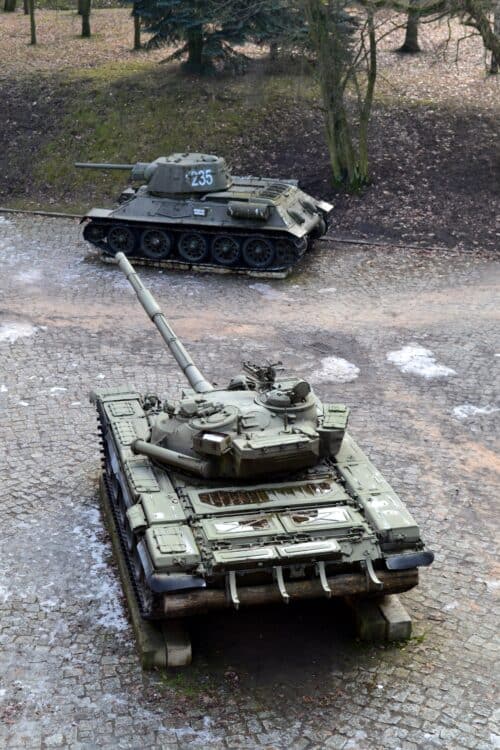 Things to Do
Below are a few unique things to do in Poznan, which you won't find in any other Poland travel guide.
Find a traditional Poznan pastry
Rogal Swietomarcinski is a nutty, brown sugar-filled pastry coated in icing.
It is relatively pricey, especially to locals, so it is a treat-yourself-type of dessert.
They are also not easy to find — especially freshly made. You will have to ask around.
Hike through Cytadela Park
A site of many deaths in WWII. We climbed tanks from the war and saw considerable craters in the ground formed from bombs dropped on the site.
This place is big, and you could easily spend a morning/ afternoon here.
Taste a traditional Polish dish
Pierogi, which is cabbage-stuffed dumplings that can be found in almost any restaurant, especially near the center.
If you are looking for a cheap taste of the culture, this is a must.
Experience a night in the town
Head to Brovaria in Old Market, which is certainly not the most budget-friendly bar in Poznan, but the Roaring 20's Gatsby-esque ambiance is unique and worth a visit.
Alternatively, you can go to a good student bar called Za Kulisami. Either one won't break the bank.
Take a stroll around Lake Malta
Used for several recreational and competitive sports, including mostly team rowing competitions.
The lake has a waterpark and even an artificial ski mountain around it. It is excellent for a sunny afternoon.
Adventure through Rope Park
Ropes and obstacles high up in the trees of a nearby wooded area.
Unfortunately, it doesn't open until May, so for those coming to Poland for skiing, you may be out of luck.
Other Attractions, Bars, Restaurants in Poznan
Poznan Town Hall – be there a few minutes before noon to witness a surprise from the clock tower
Archcathedral Basilica of St. Peter and St. Paul
Cuba Libre – student budget bar/club set in a basement of Latin-themed venue
Oberza Pod Dzwonkiem – affordable traditional Polish food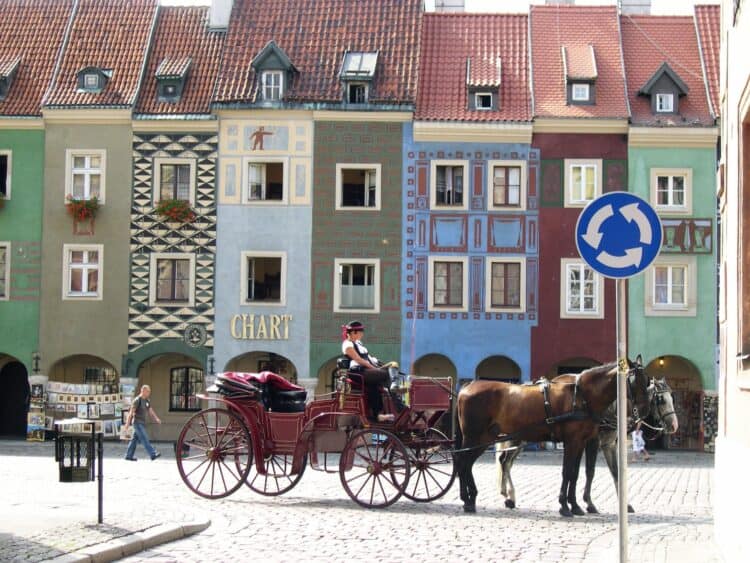 Cost of Travel
It was relieving to finally be in Eastern Europe for a budget backpacker like myself.
The overall cost of living and travel is far less than in Western Europe.
In Poland, the currency is called Zloty, which you can exchange at a rate equal to 3.70 Zloty for every U.S. Dollar (2020).
As stated, the cost of living is comparatively inexpensive in Poznan.
For example, while there, I bought dinner for two, including an appetizer and two beers in the city center, all for under $11.
Other Random Expenses
A pint at the local market – < $1
Pint at a bar – < $2
Tram ticket – $1.50 for 40-minute unlimited access
Rogal Swietomarcinski – $1.75
Haircut – < $5
Lunch at a restaurant – < $3
See also: How to Travel Poland on a Budget
Poznan, Poland: A backpacker-friendly place
Would I go back to Poznan? Yes, in a heartbeat. The city has a youthful soul which is coincidentally packed with so much history.
It feels like one of the unexplored gems of Eastern Europe, and not many backpackers make it there. Exactly my kind of place.
Finding underrated European cities with more to offer than you see on TripAdvisor is the essence of backpacking, and, in Poznan, you can find just that.
Planning a trip? Go Backpacking recommends: