Marfa is a tiny art town in the Chihuahuan desert of West Texas.
Despite a population of about 2,000 people, there are plenty of things to do in Marfa to make the journey worthwhile.
At about seven hours, the 431-mile drive from Austin to Marfa is a true Texas-sized road trip best combined with a visit to nearby Big Bend National Park.
Marfa's reputation has grown thanks to celebrities like Beyonce and Anthony Bourdain, who've made the trip.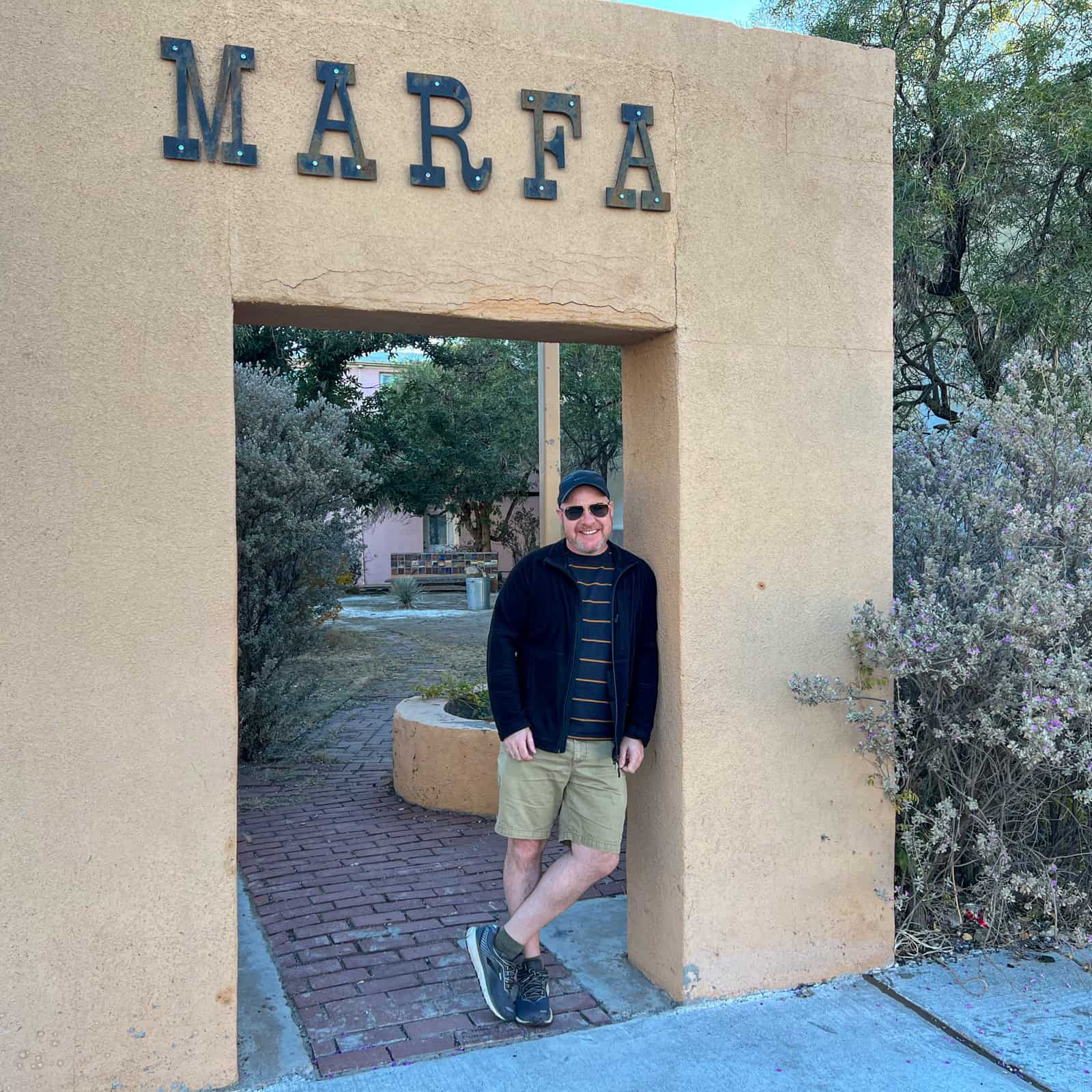 Flights to Marfa, Texas, aren't an option unless you fly your own plane or can afford to charter one.
While I looked at the option of flying from Austin to El Paso, I'd still have had to rent a car and drive 190 miles to reach Marfa.
It wasn't cost-effective, nor would it save much time.
Instead, Kel and I drove her car from Austin into the great wide open, under them skies of blue (to quote Tom Petty).
What follows are my top ten things to do in Marfa, Texas, based on our three-day visit and a few of the nearby attractions we enjoyed.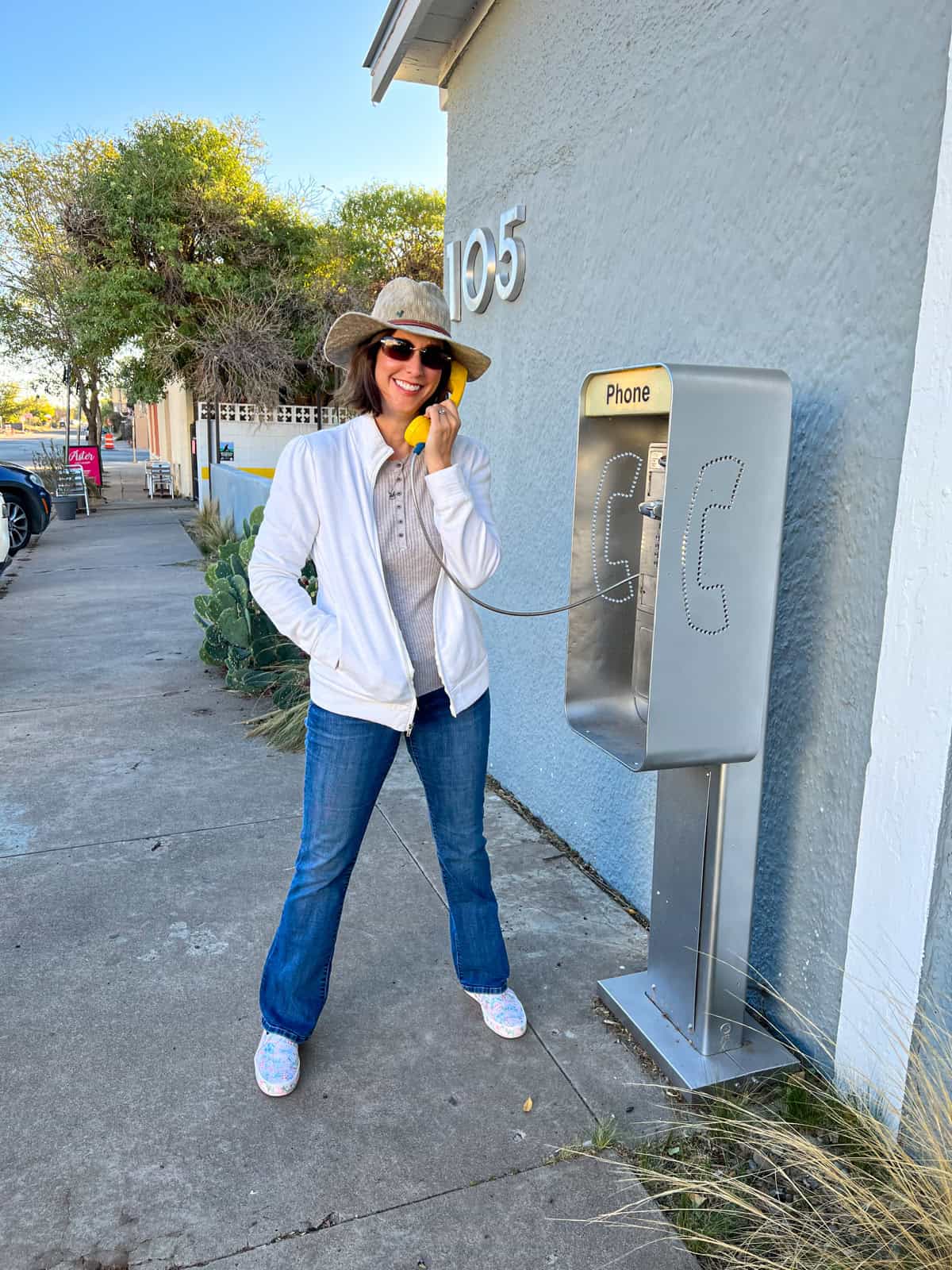 City of Marfa
First, a quick word of warning about the little city of Marfa — it's more of a weekend destination.
If you want to visit everything Marfa has to offer, plan to stay there over a weekend.
We were there from Monday to Wednesday, and some of the art galleries and restaurants that interested us were closed early in the week.
It didn't turn out to be a big deal, and I liked the feeling of having Marfa to ourselves, but it's worth keeping in mind.
Go early in the week if you want to pay less for accommodation, but make sure you won't be missing out on anything you're excited to see.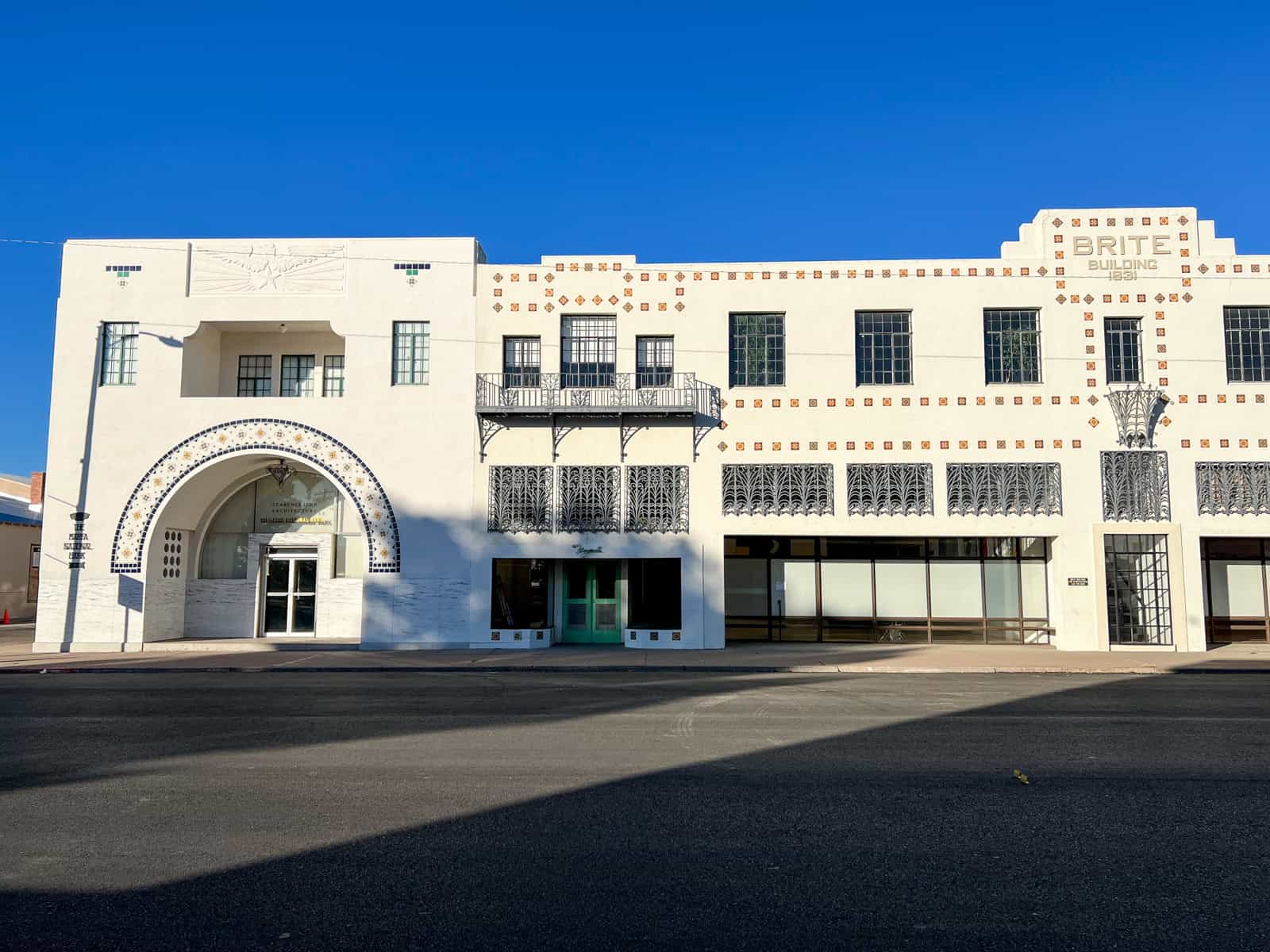 1. Walk Around Marfa
Going for a walk around Marfa is my first recommendation. It's small, historical, and full of interesting textures, details, and materials.
The main drag is the four blocks of South Highland Avenue from the Presidio County Courthouse to East Antonio Street (Route 90).
When we walked past a payphone our first morning, Kel picked up the handle expecting to hear a dial tone and was instead treated to Taylor Swift's "Shake It Off."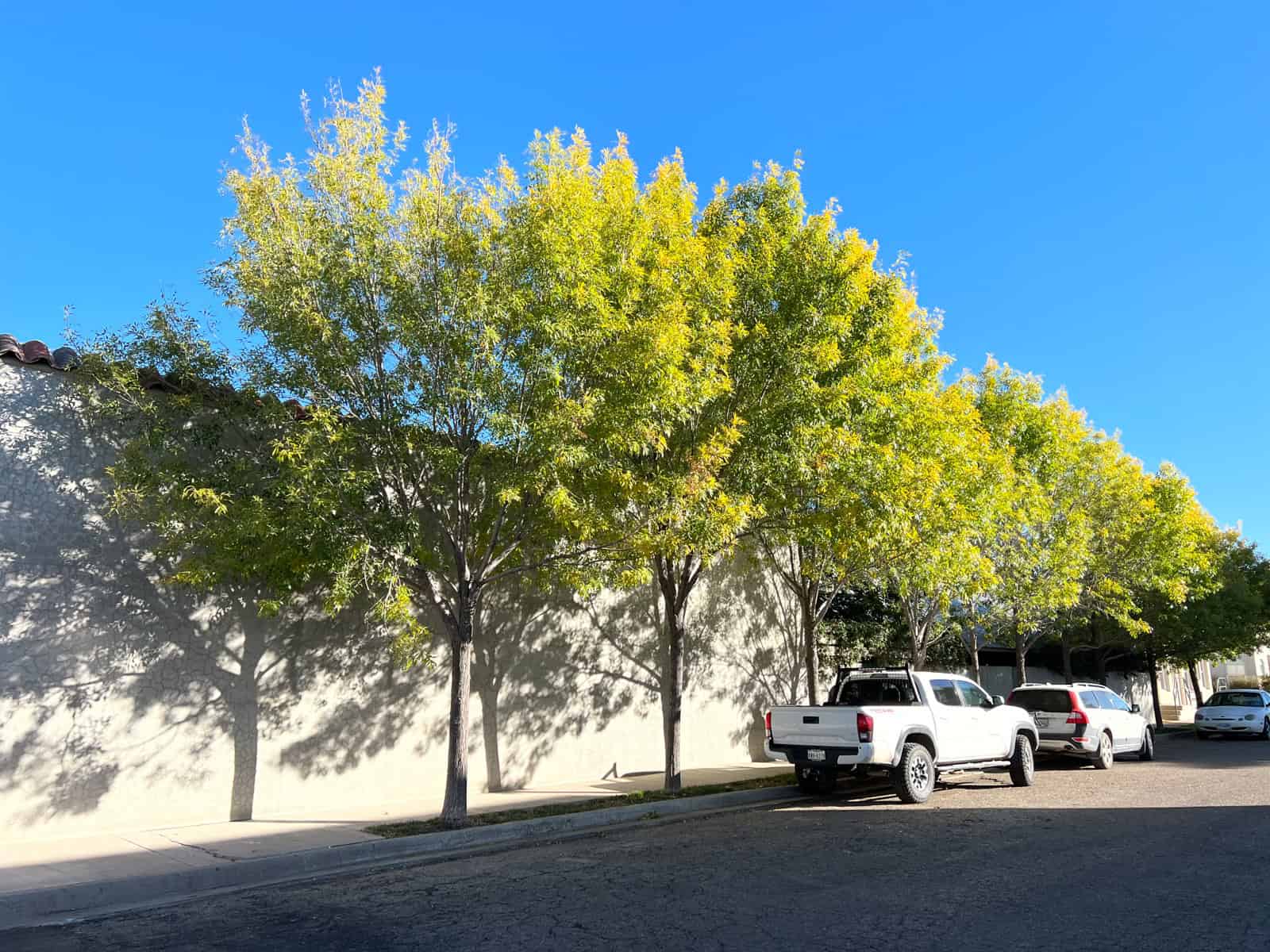 I don't know if it's by design or a byproduct of desert light, but I was captivated everywhere I looked.
Whether it was the desert sun casting shadows of leaves on walls or the colorful handpainted murals around town, there's always something to catch your attention.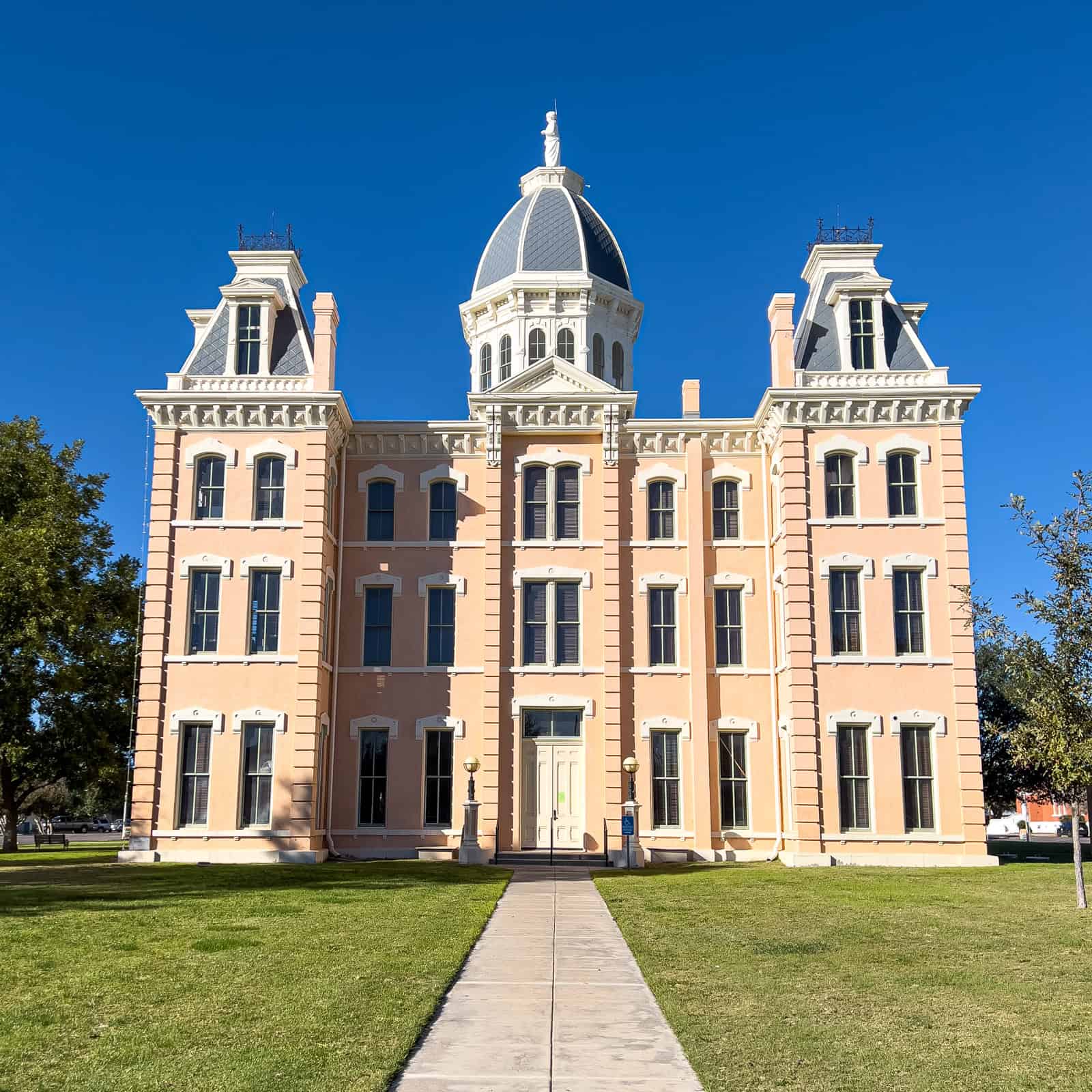 2. Presidio County Courthouse
Built in 1886, the pink Presidio County Courthouse is the most stately building in Marfa.
It was registered as a Historic Texas Landmark in 1964 and later added to the National Register of Historic Places.
While trees block the facade from Highland Street, you can get an unobstructed view if you walk around the building.
The courthouse is open to the public during the day, and you can walk upstairs to the dome for 360-degree views of Marfa and the surrounding desert landscape.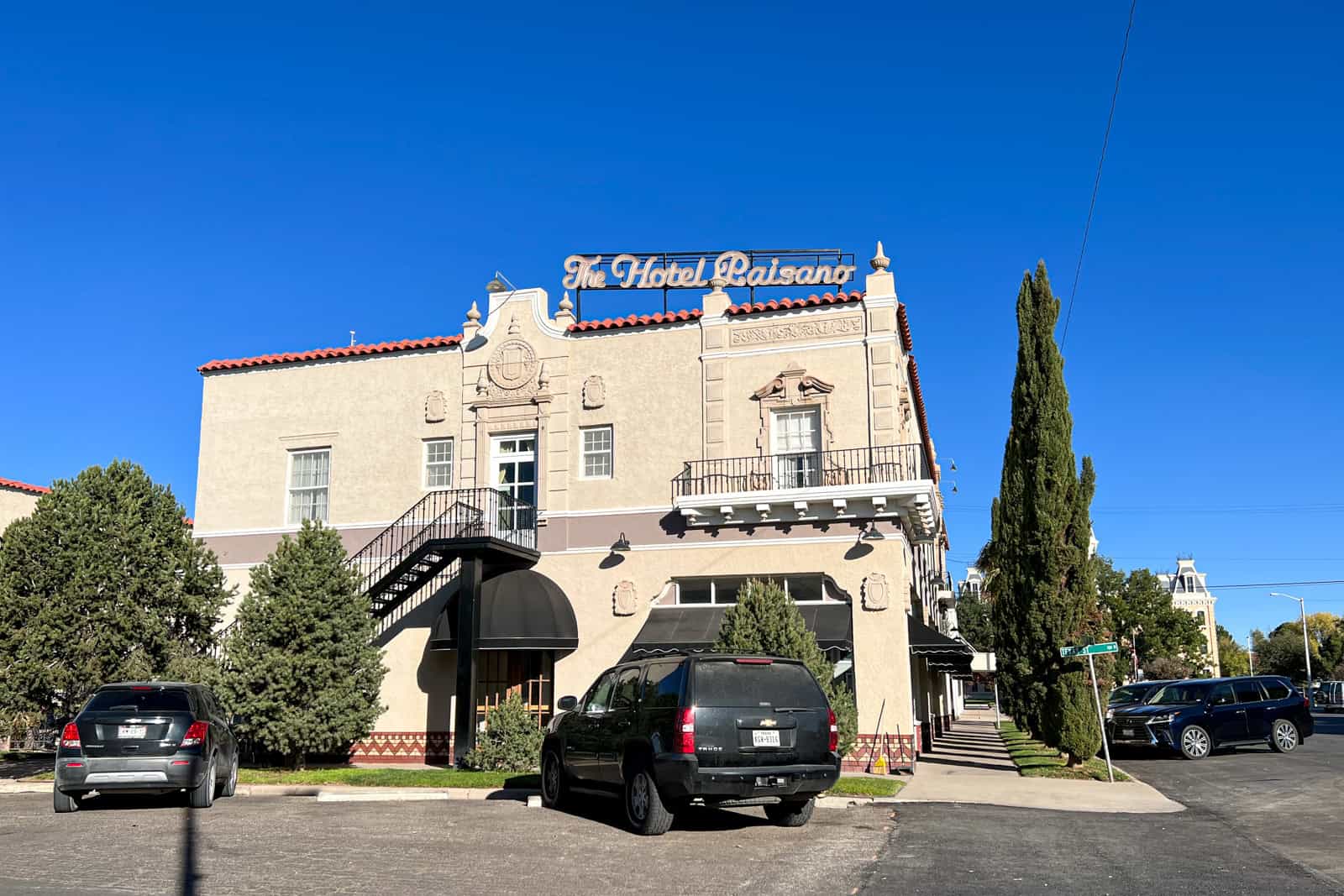 3. The Hotel Paisano
The Hotel Paisano is a half-block south of the courthouse and named after the nearby Paisano mountain pass.
This elegant hotel was built in the Spanish Baroque style and opened in 1930 with 65 rooms.
Twenty-five years later, in the summer of 1955, the Paisano hotel hosted the cast and crew of the movie Giant, starring Elizabeth Taylor, Rock Hudson, and James Dean.
The three-hour epic Western drama was filmed nearby and earned Dean his second Academy Award nomination for acting.
Tragically, he died in a car crash before the movie was released.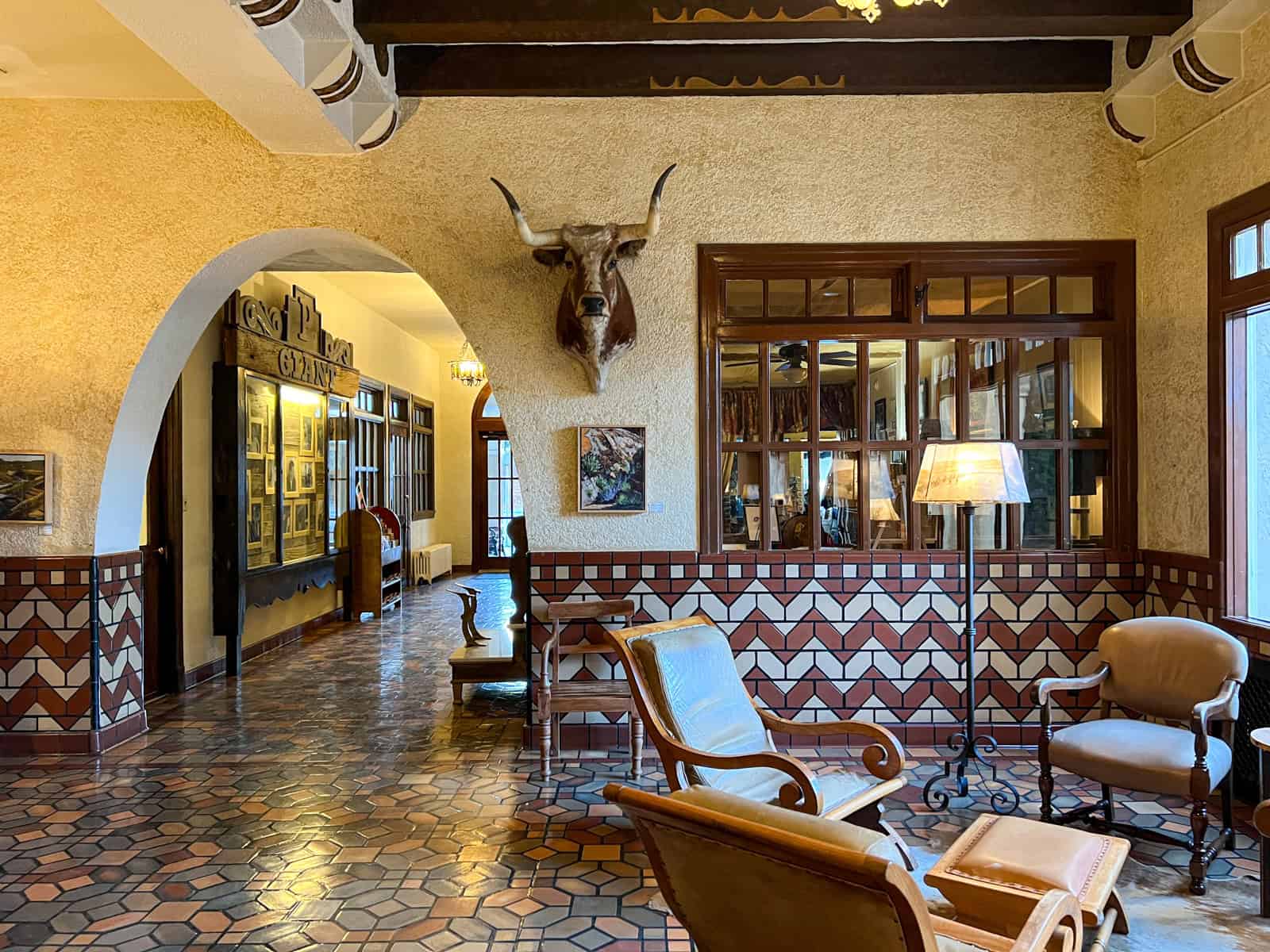 The Hotel Paisano has changed ownership several times over its nearly 100-year history.
Today, it operates as a modern, fully renovated luxury hotel with 41 rooms, pool, ballroom, and full-service bar and restaurant.
The ground floor features 3,000 square feet of retail shops and a room dedicated to memorabilia from Giant.
Check out the tiled lobby and imagine those Hollywood legends getting together after a day of filming to chat over drinks.
I highly recommend happy hour on the patio or making dinner reservations at Jett's Grill (open daily).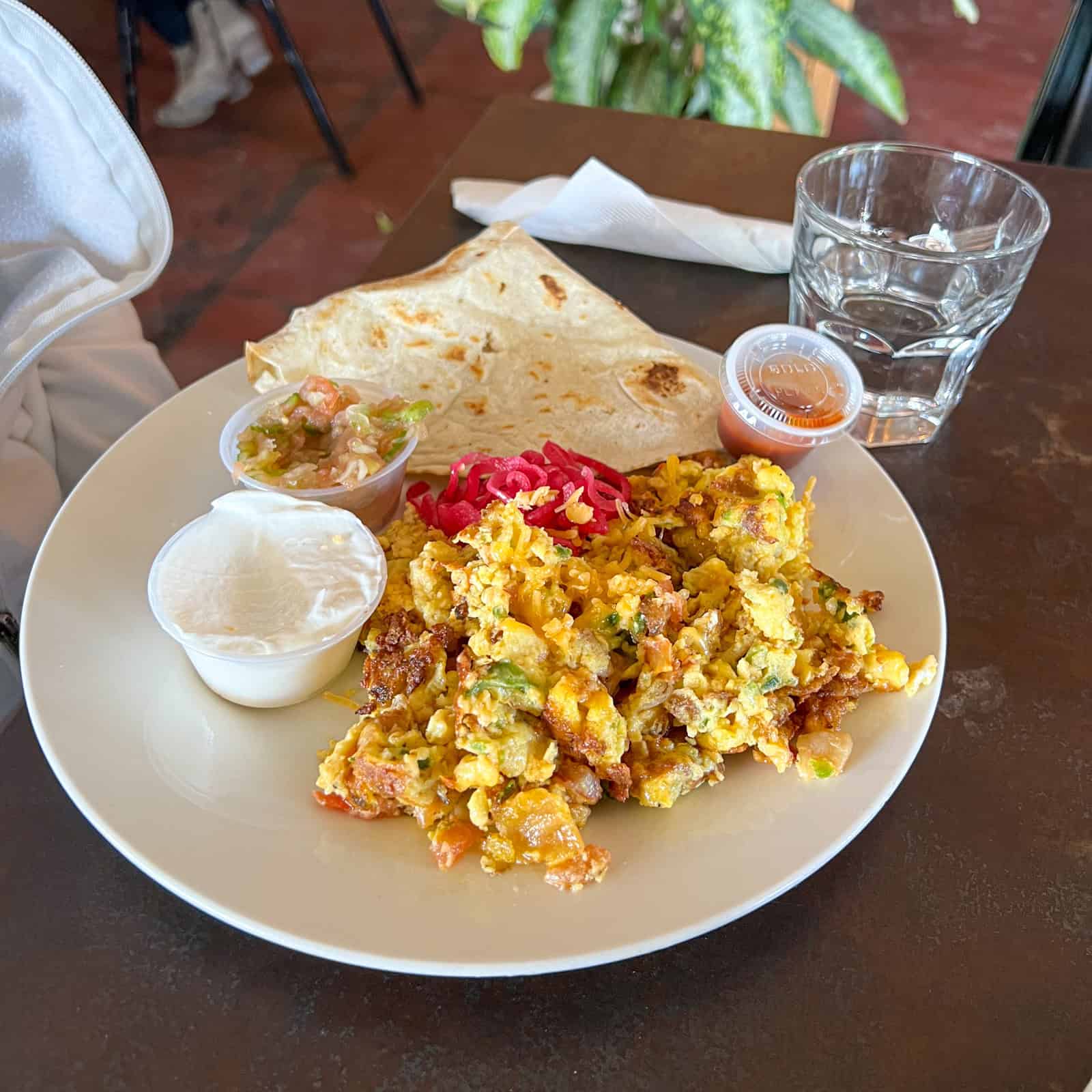 4. Cafes and Restaurants
Speaking of food, there are enough options to keep foodies satisfied even early in the week.
Be sure to check hours of operation in advance, as they may shift based on the time of year and other factors.
Restaurants
LaVenture at Hotel Saint George (105 S Highland Ave) – elevated casual dining.
While the large plates are priced from $26 for ravioli to $53 for a 12-ounce NY strip steak, we found the smaller plates sufficient.
I had a surprisingly good baked crab caked, and they've got a wood-fired oven for pizzas, too.
Jett's Grill at Hotel Paisano (207 Highland St) – make a reservation for the most popular restaurant in town.
I delighted in my first chicken fried steak, while Kel enjoyed the Giant burger. Main courses are $25 for the burger to $60 for a prime ribeye steak.
Marfa Burritos (515 S Highland Ave) – three blocks south of the sole traffic light in town. Relatively cheap eats.
Pictures of Anthony Bourdain, Matthew McConaughey, and Kevin Bacon with the owner adorn the walls of this humble eatery.
Marfa Burritos offers a variety of options for $7 to $10. The freshly-made tortillas are delicious, and there's a funky patio where you can enjoy them.
The Water Stop (1300 W San Antonio St) – a new American restaurant open for lunch and dinner.
I loved their green chile cheeseburger, and Kel was happy with her migas plate.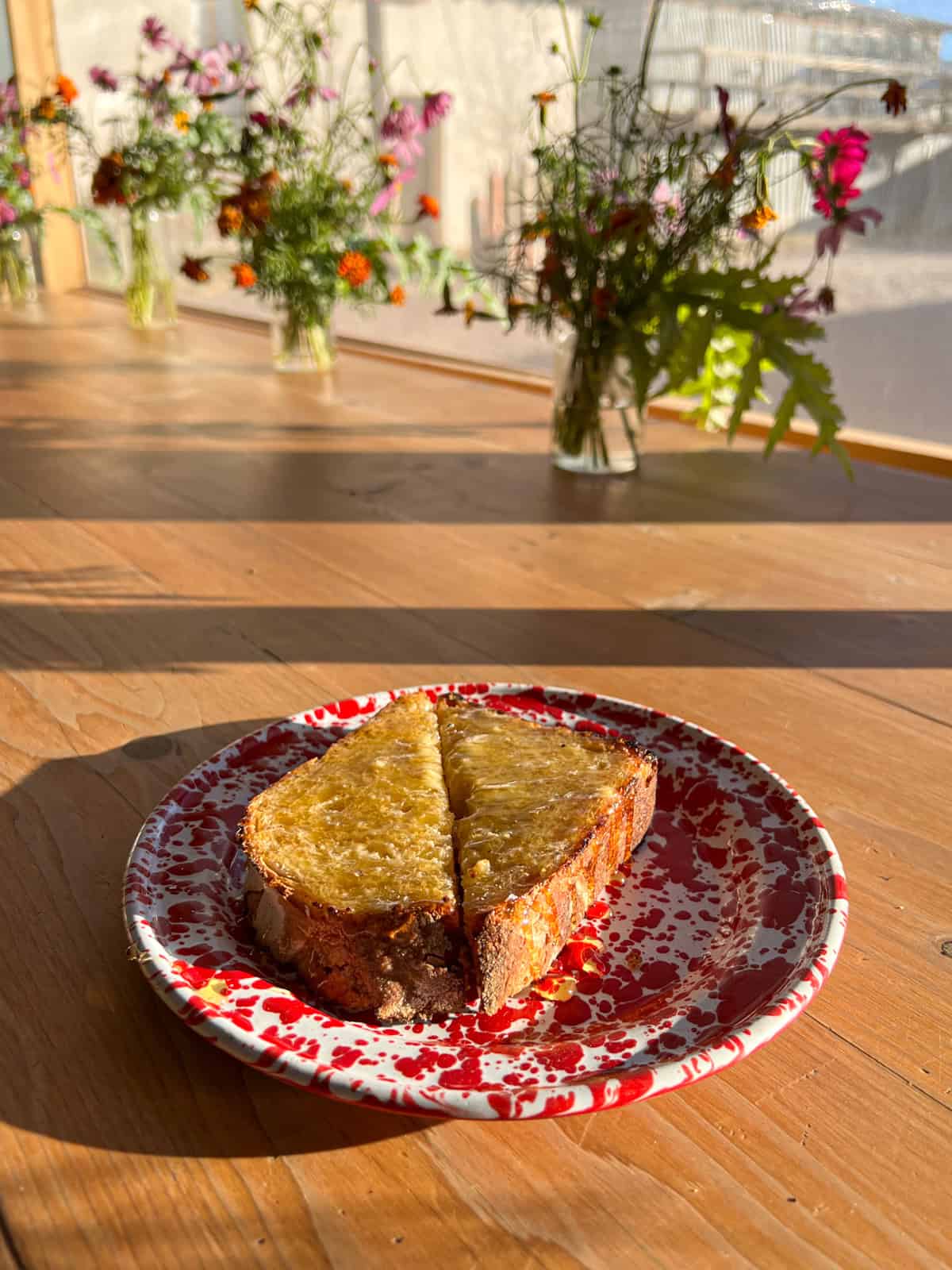 Cafes
The Sentinel (209 W El Paso St) – a cafe, bar, restaurant, and gift shop in a historic adobe building; named after a local newspaper. Drink here to support local journalism.
Do Your Thing Coffee (201 E Dallas St) – specialty coffees and homemade sourdough.
I wished I had time to try their entire menu, including the horchata latte, honey spice latte, and Oaxacan coffee.
Alas, I only had room in my belly for a Mayan mocha with ancho chile and the sourdough toast with honey and butter.
Aster Marfa (215 Highland St) – fresh baked goods made daily at this popular cafe.
Seriously, it was packed when Kel and I went inside, although to be fair, it's pretty small. Think bagels, cookies, macaroons, and scones.
See also: Fun Food Finds in the Desert, my story for Feastio.com about dining in Marfa.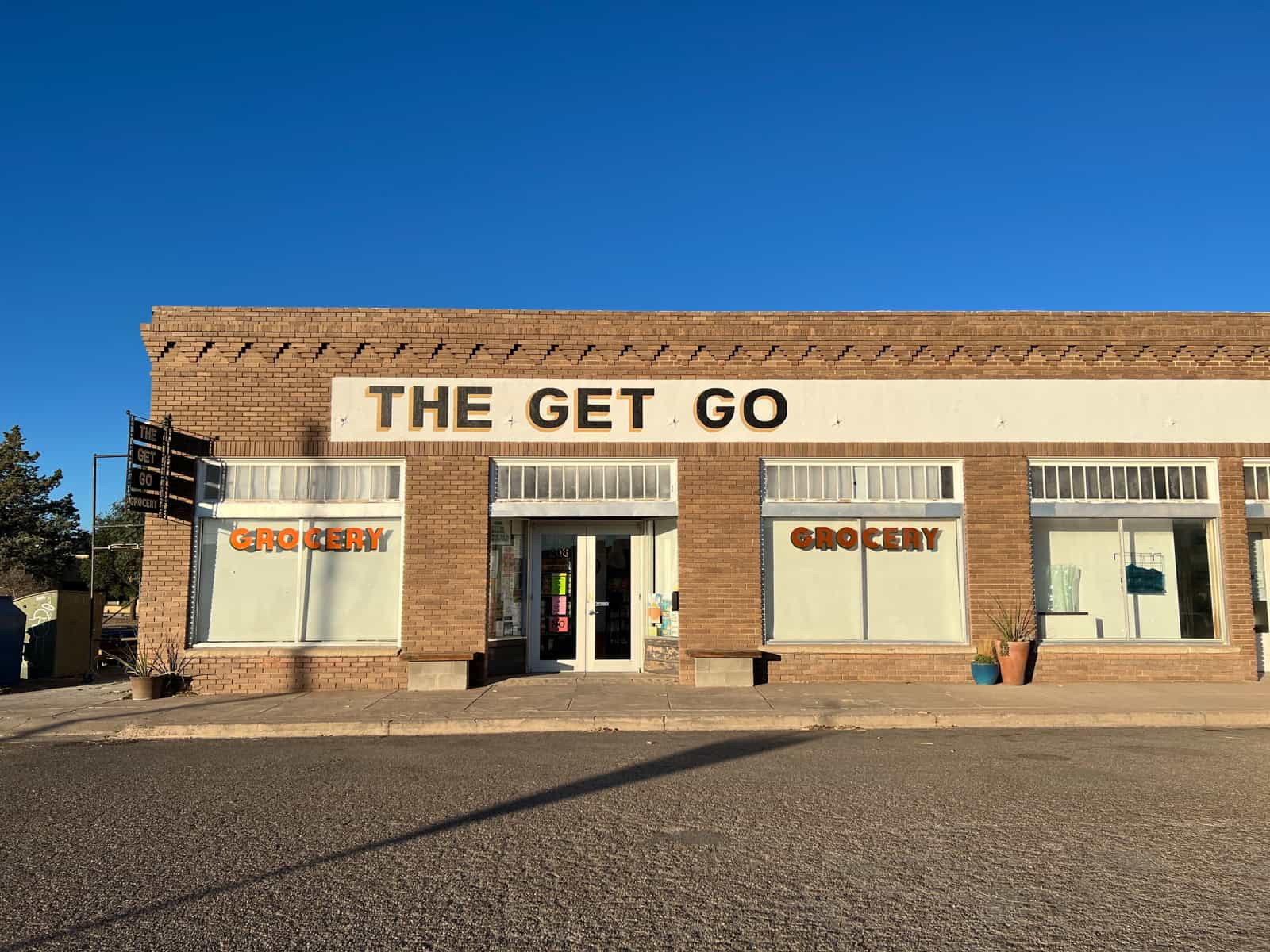 Grocery Stores
If you want to save money by self-catering, a few small grocery stores are in town.
We perused food offerings at The Get Go (208 S Dean St) and Para Llevar (203 E San Antonio St), both within one block of Marfa's traffic light.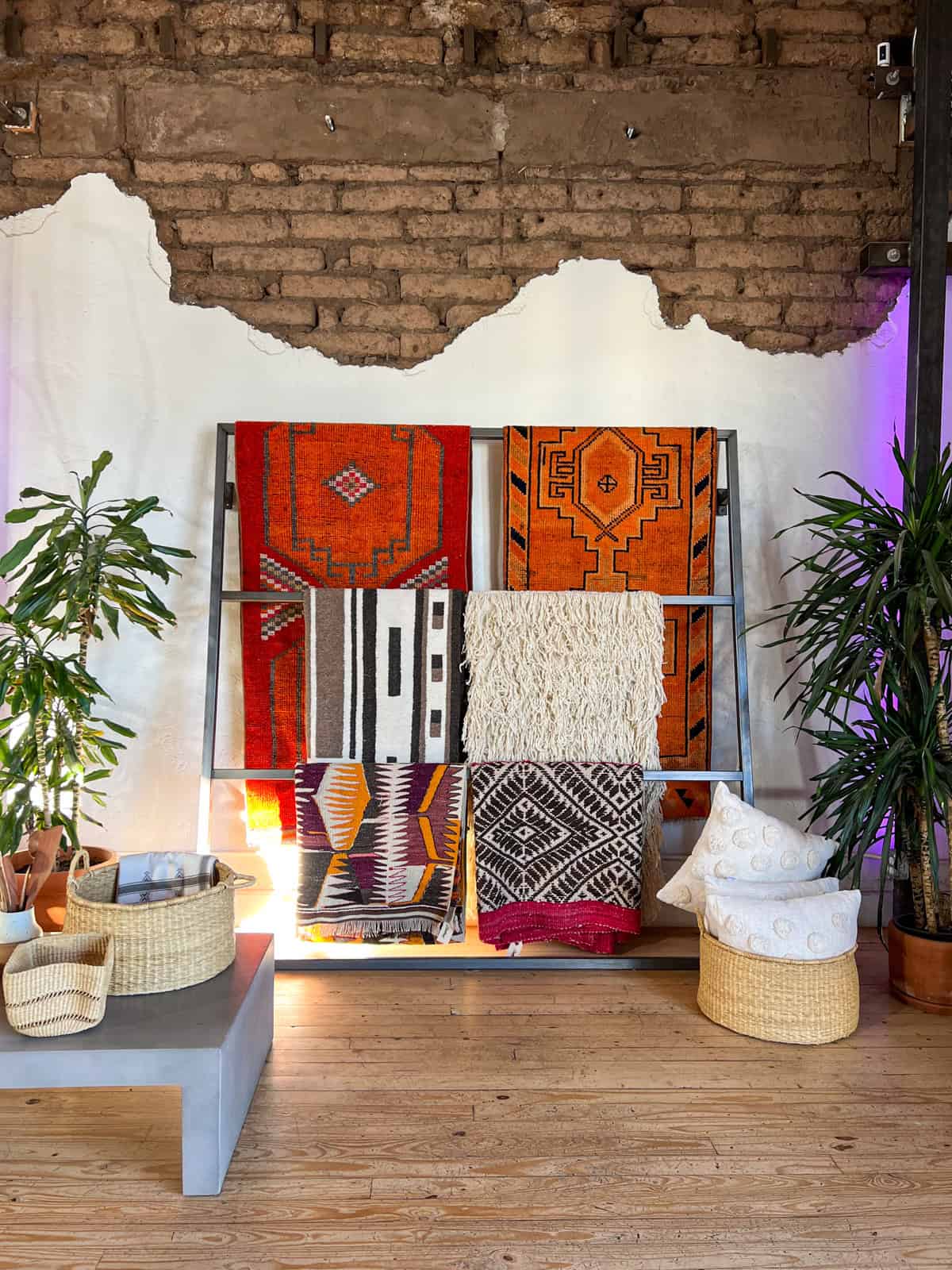 5. Shopping
Marfa is filled with cute gift shops offering locally-produced products such as soap, candles, and jewelry.
Kel wanted to check out a rock shop, so we stopped at Moonlight Gemstones (1001 W San Antonio St).
I ended up buying a small polished sphere of semi-translucent selenite from Mexico (which sits on my coffee table at home).
We both wanted to shop at The Wrong Store (110 Highland St) for the name alone, but it wasn't open while we were there.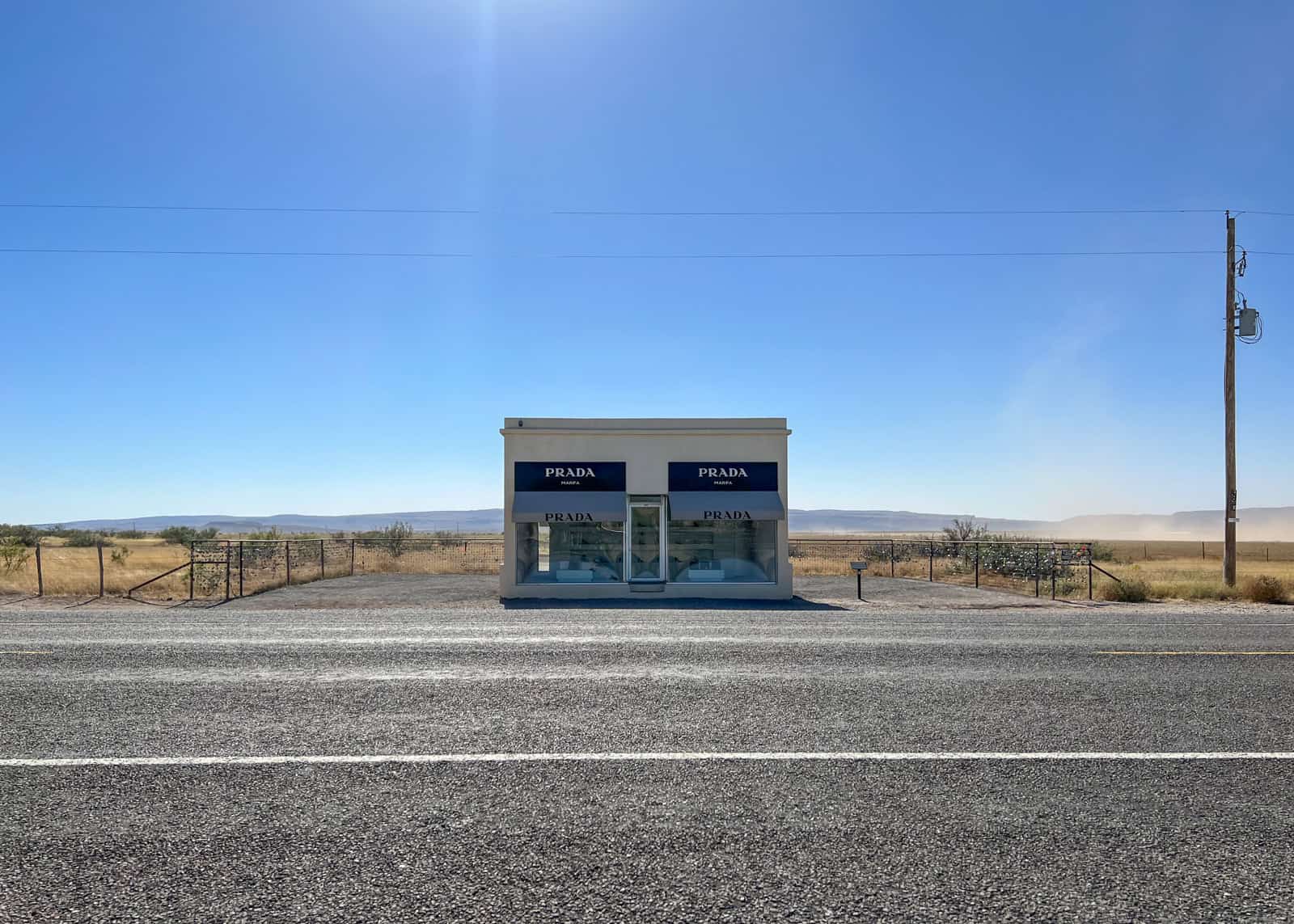 6. Prada Store in Marfa
Perhaps the most popular thing to do in Marfa isn't even in the city; it's 37 miles northwest of town on Route 90, near the even smaller village of Valentine.
Make the drive, and you'll come across Prada Marfa, a site-specific art installation by Elmgreen & Dragset (2005).
The mock Prada store features authentic shoes and handbags from the luxury brand's 2005 collection.
However, the front door is locked, and there's a camera mounted on the wall inside to dissuade vandalism.
Unfortunately, from time to time, people do deface the installation, and it needs to be repaired.
Prada, the company, was not at all involved in this project. The artists intended it to be a critique of luxury goods, not an advertisement for them.
Beyonce famously jumped in front of Prada Marfa on her West Texas road trip in summer 2012.
I jumped, too, but preferred the shot of me standing in the doorway. The risk of being hit by a speeding car was much lower while taking it.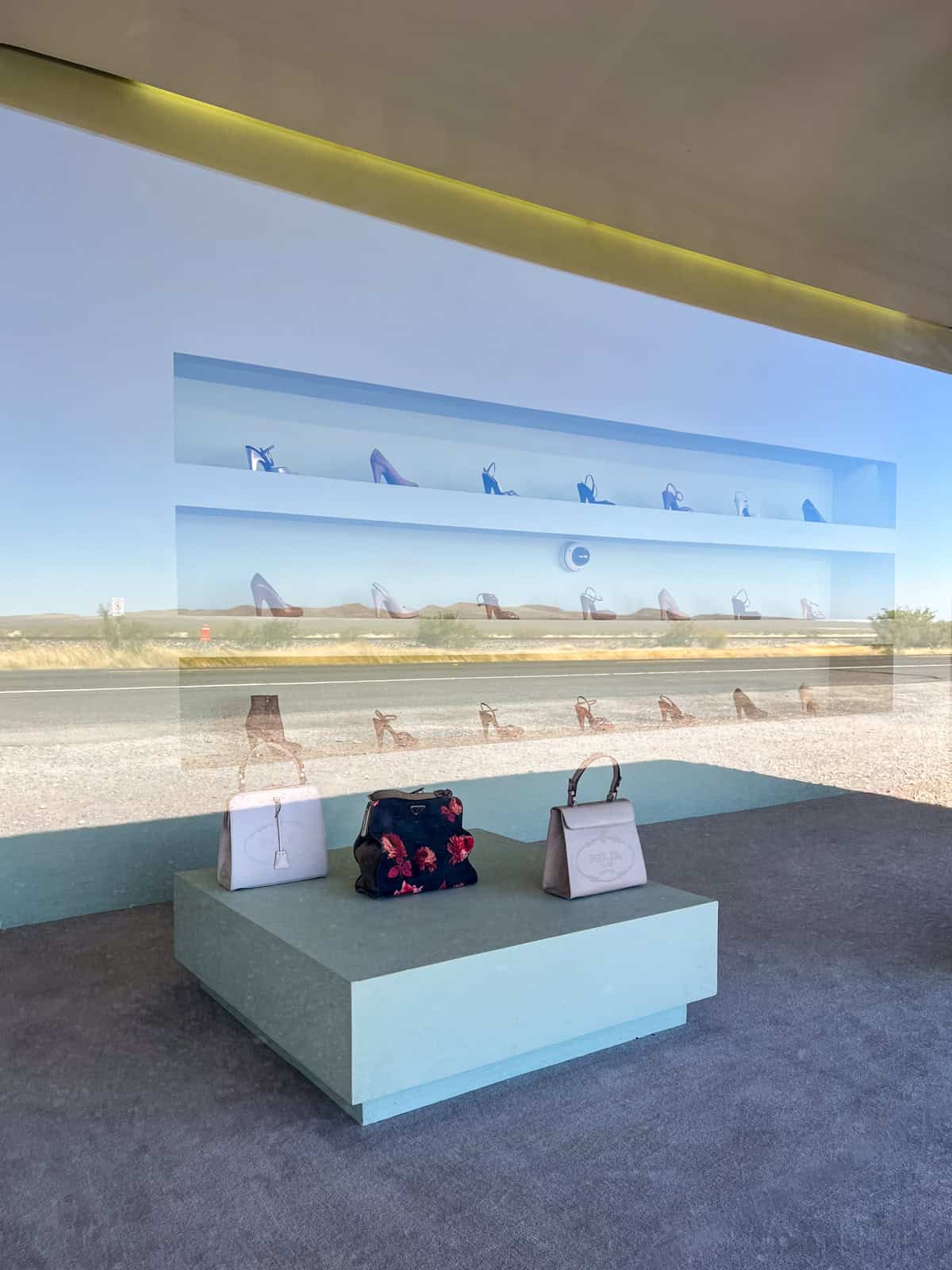 I liked the way the desert landscape was reflected in the glass windows.
The fencing around the sides and back of the Prada Marfa is filled with love locks in all shapes and sizes.
Some of them are humorous, so be sure and take a look if you visit.
7. Ballroom Marfa
Ballroom Marfa (108 E San Antonio St) is a contemporary museum that commissions art projects like Prada Marfa.
Their art and performance space is in a 1920s ballroom open to the public. However, it was closed at the time of our visit, so I didn't get to see inside.
The white Ballroom building is on Route 90, a block east of Marfa's traffic light.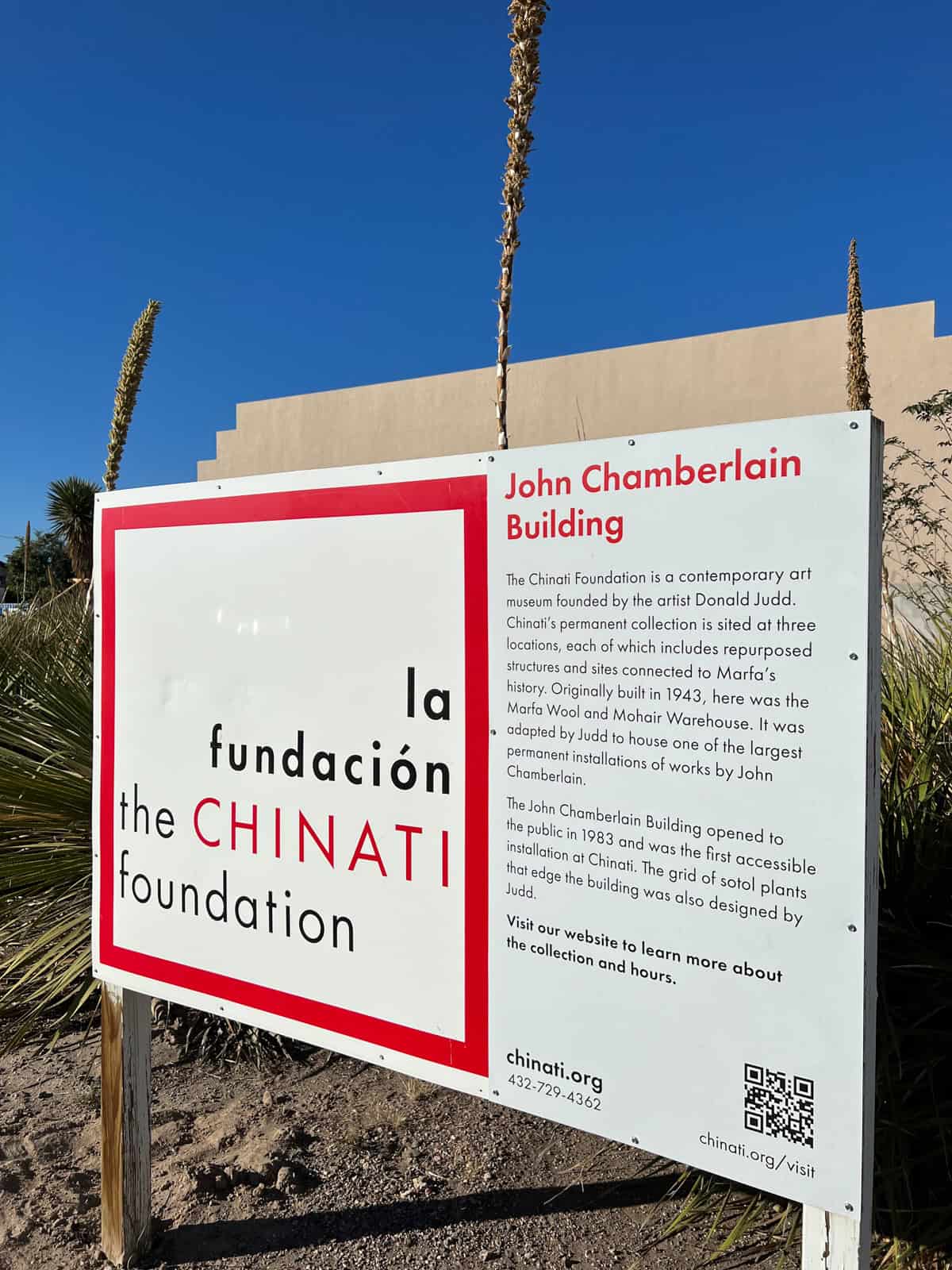 8. Chinati Foundation
The Chinati Foundation is a contemporary art museum by Donald Judd (1928-1994), an American minimalist artist who began spending time in Marfa in 1971.
Outdoor viewings of his 15 untitled works in concrete are available from Thursday to Sunday along a 1.6-mile path. The walk takes about 1.5 hours to complete.
Works by other artists inspired by Judd are also on display.
This was the most significant experience I missed out on due to visiting Marfa early in the week.
9. Stargazing
One thing I didn't miss out on in Marfa was the stargazing. Kel and I took some time to stare up at the stars from the patio of our Airbnb.
The Milky Way was visible, as were numerous sparkling stars and constellations (including Orion).
The clarity of the night's sky in Marfa got us even more excited for what we'd soon see outside Big Bend National Park.
10. Look for the "Marfa Lights"
The "Marfa Lights" are unexplained phenomena that began in the 19th century.
Accounts speak of glowing blue and red lights on the horizon east of Marfa.
Explanations include human-made artificial light such as highway traffic, natural effects of atmospheric conditions, and aliens.
Whatever the reason for them, they've drawn enough people to warrant the construction of a viewing platform nine miles east of Marfa on Route 90 so visitors can safely look for them at night.
There's also a free annual Marfa Lights Festival with live music, vendors, and a parade.
Beyond Marfa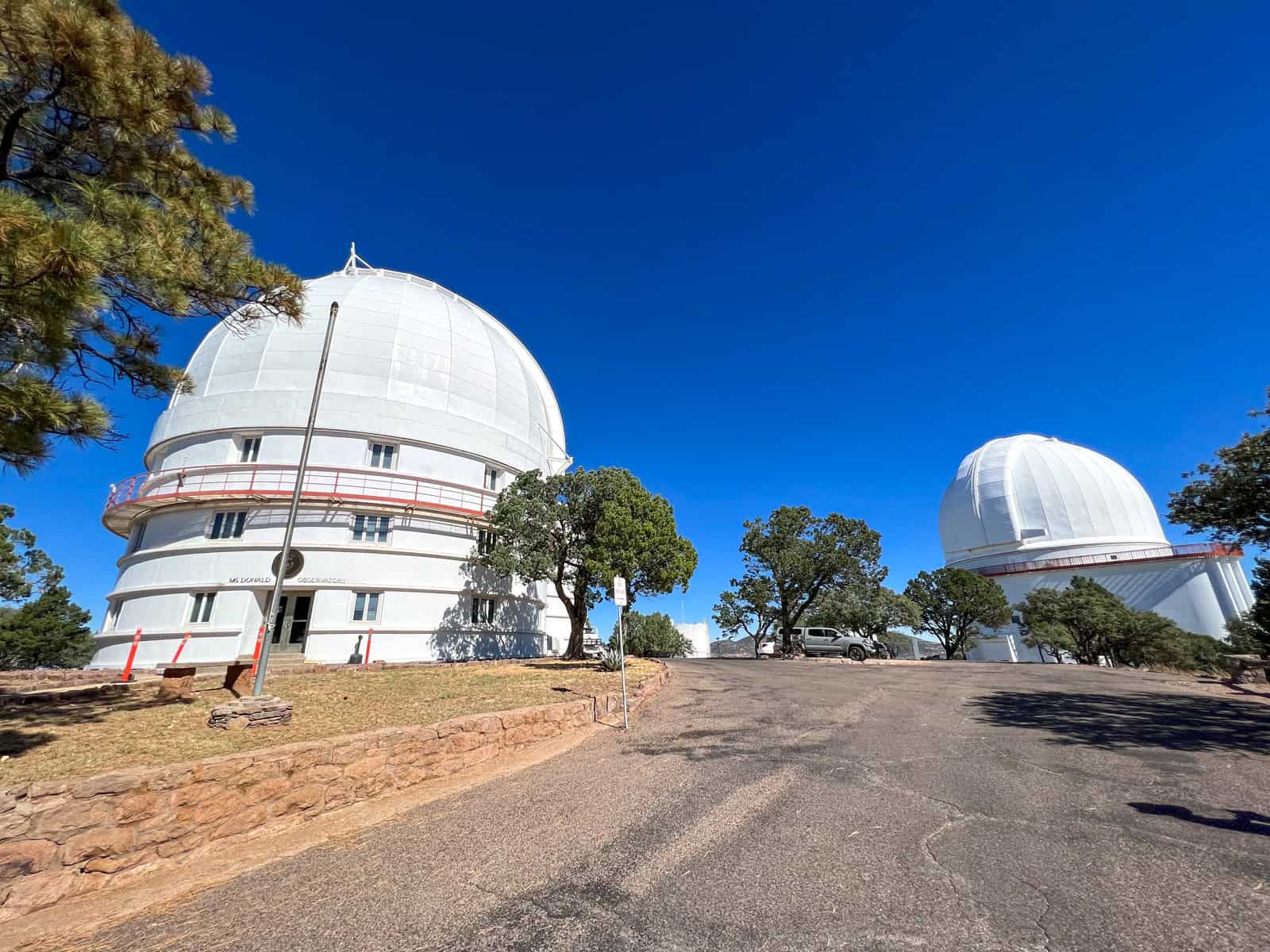 Visit McDonald Observatory
One of the coolest things we did on our West Texas road trip was taking a half-day in Marfa to visit the McDonald Observatory.
Perched on a hill 36 miles north of Marfa, the observatory is a research unit of the University of Texas – Austin. The drive took about 45 minutes.
Several fun activities are available; however, they book up fast, so plan ahead.
The observatory offers solar viewings ($5) during the day, including a lecture about the sun and a live viewing of its surface through a special telescope.
More popular and thus harder to attend are the star parties ($25) held every Tuesday, Thursday, and Saturday evening.
These involve a lecture and viewings of the night's sky through several telescopes.
If none of the above interests you, it's also possible to buy a general admission ticket for $3 and take a self-guided tour of the observatory.
Kel and I did the self-guided tour, which involved driving around the grounds to see the telescopes up close and the solar viewing.
There's also a small exhibition where you can learn more about the observatory.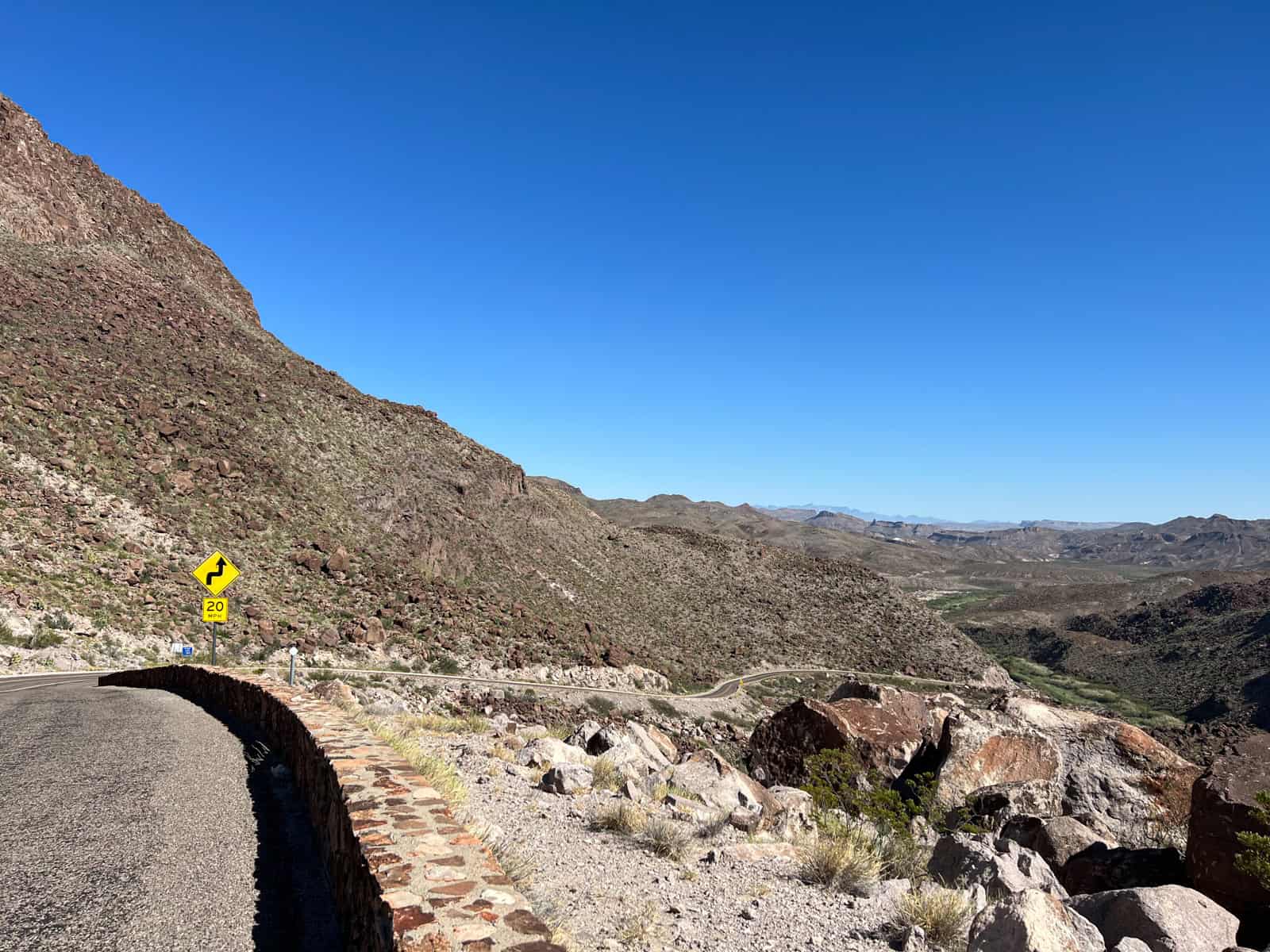 Big Bend Ranch State Park
While Kel and I were in one of the Marfa gift shops, we received a terrific tip from a shop owner.
We'd mentioned our plans to drive from Marfa to Big Bend National Park, and he recommended we take Route 67 south to FM 170 east for a more scenic drive.
FM 170 runs along the Texas-Mexico border at the southern edge of Big Bend Ranch State Park. I'm glad we took his tip.
The 127-mile drive from Marfa to our Airbnb near Big Bend National Park was only 18 miles longer than if we'd gone the more direct route, and the drive through the state park was stunning.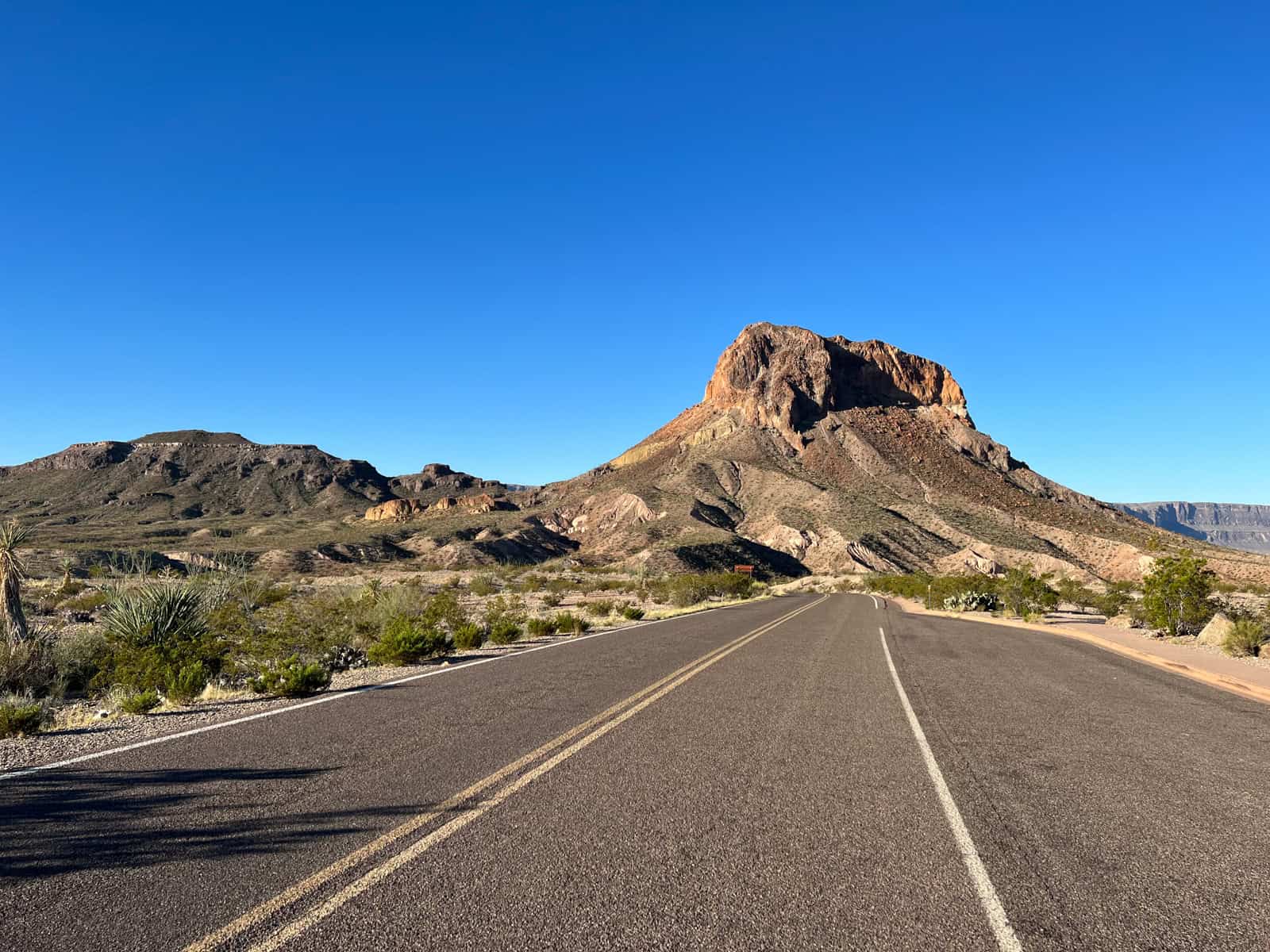 Big Bend National Park
Big Bend National Park offers visitors over 800,000 acres of desert wilderness, canyons, and mountains in Far West Texas.
It's one of the least-visited national parks in the United States. I'll be writing more about Big Bend next on Go Backpacking.
***
There you have it, my list of the best things to do in Marfa, plus a few ideas to further explore this part of the state.
Dave is the Founder and Editor in Chief of Go Backpacking and Feastio. He's been to 66 countries and lived in Colombia and Peru. Read the full story of how he became a travel blogger.
Planning a trip? Go Backpacking recommends: