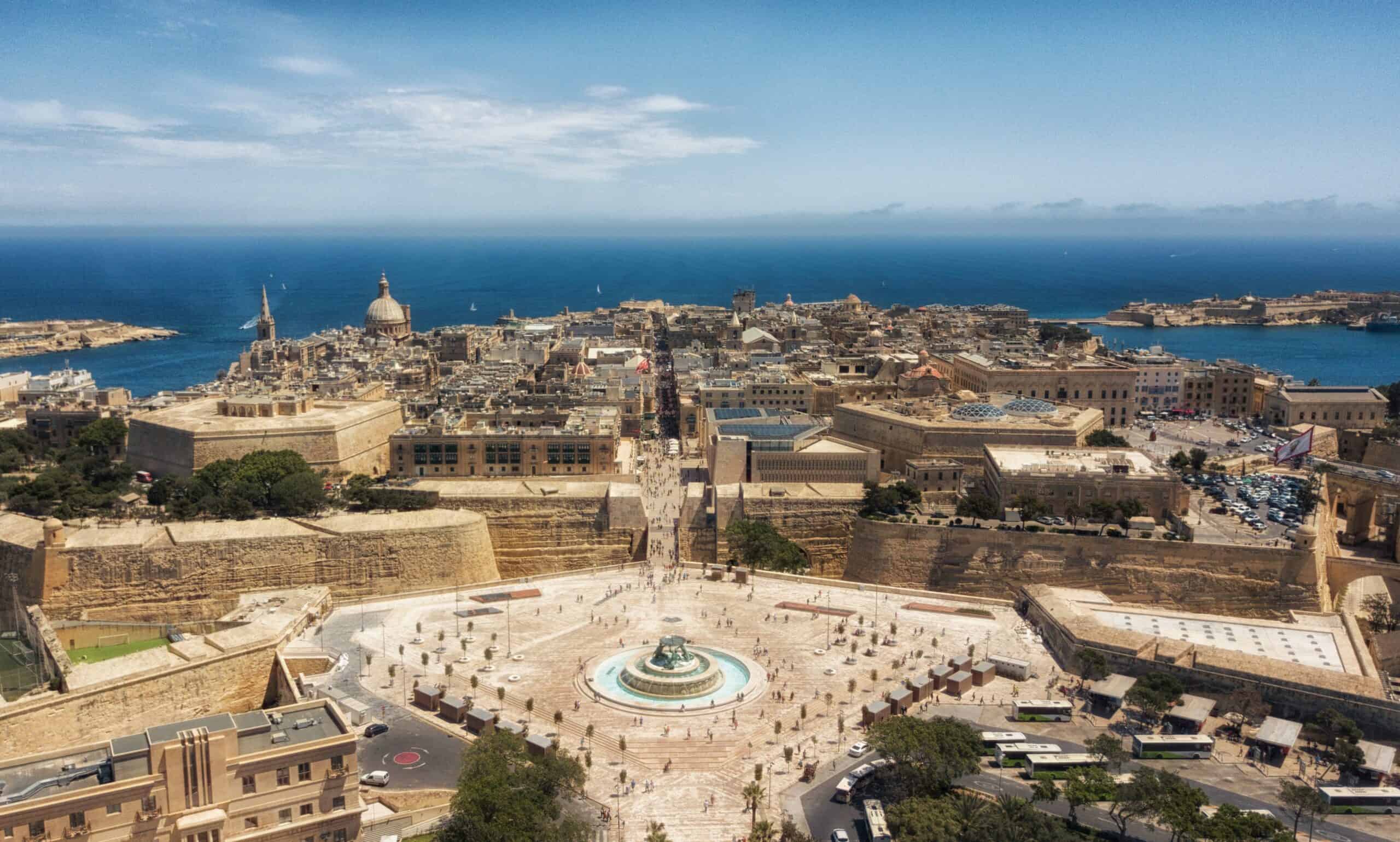 Malta is an archipelago formed by three islands: Malta, Comino, and Gozo.
It joined the European Union in 2004, and at only 316 km² it is one of the five smallest countries in Europe.
A fascinating fact about Malta is that despite its small size, the Maltese Islands have three sites inscribed on the UNESCO World Heritage List.
The three sites are the City of Valletta (Malta's capital city), the Megalithic Temples, and the Hal Saflieni Hypogeum.
When you first start to explore Malta, you will be delighted by its turquoise waters (so characteristic of the Mediterranean Sea) and its breathtaking panoramic views.
Here, we will explore the best five things to do in Malta and in some way demystify the idea that on an island, the only thing to do is to sunbathe or swim.
Of course, Malta is great for relaxing, sunbathing, and swimming, but it also offers plenty of exciting sites to explore.
1. Tour in La Valletta
Valletta, the sunniest and smallest capital of Europe, is a city with a distinct personality.
Full of contrasts, this baroque city is full of history and culture. In 1980 Valletta was inscribed on the UNESCO World Heritage List and in 2018 became the European Capital of Culture.
You can spend the entire day exploring Valletta's museums, shops, churches, cafes, and restaurants.
And, by night, find trendy and upmarket wine and cocktail bars that help entertain the Maltese and tourists alike until the early hours of the morning.
Some places not to miss include:
Co-Cathedral of St. John
Upper Barakka Gardens
Lower Barakka Gardens
Triton Fountain
Manoel Theater
Valletta Waterfront
Strait Street
Merchant Street

2. Megalithic Temples
These prehistoric temples are older than the Egyptian pyramids!
The Ggantija temples were listed as a UNESCO World Heritage Site in 1980.
In 1992, UNESCO added five more megalithic temple sites:
Hagar Qim (in Qrendi)
Mnajdra (in Qrendi)
Ta'Hagrat Temples (in Mgarr)
Skorba Temples (in Zebbiegh)
Tarxien Temples (in Tarxien)
3. Hal Saflieni Hypogeum
The Hypogeum is a Neolithic underground structure dating from the Zebbug Phase (ca 4100 – 3700 BC).
Located in Paola, in the south of the country, it consists of a series of rock-cut chambers built on three different levels.
Although carved in stone, the Hypogeum has similar features to the above-ground megalithic temples.
The Hypogeum is famous throughout the world. It has been on the UNESCO World Heritage List since 1980 since as it "bears unique testimony to a civilization which has disappeared."
4. Visit Ta'Qali Crafts Village
Maltese glassware stands out for its beauty and lively colors thanks to the ancestral technique of blowing, introduced in the archipelago by the Phoenicians thousands of years ago. It turned into an industrial activity in 1968.
In the village, you will find various stores selling jewelry, glass, and wood items. There are many more artisans in the area, so if you like shopping, it's worth your time.
You can buy both in stores and in the factories themselves. Don't miss the live glassblowing demonstrations, an interesting experience!
Buy an original present handmade in Malta; you will have the opportunity to choose among pottery, vases, bowls, bottles, and glass figurines.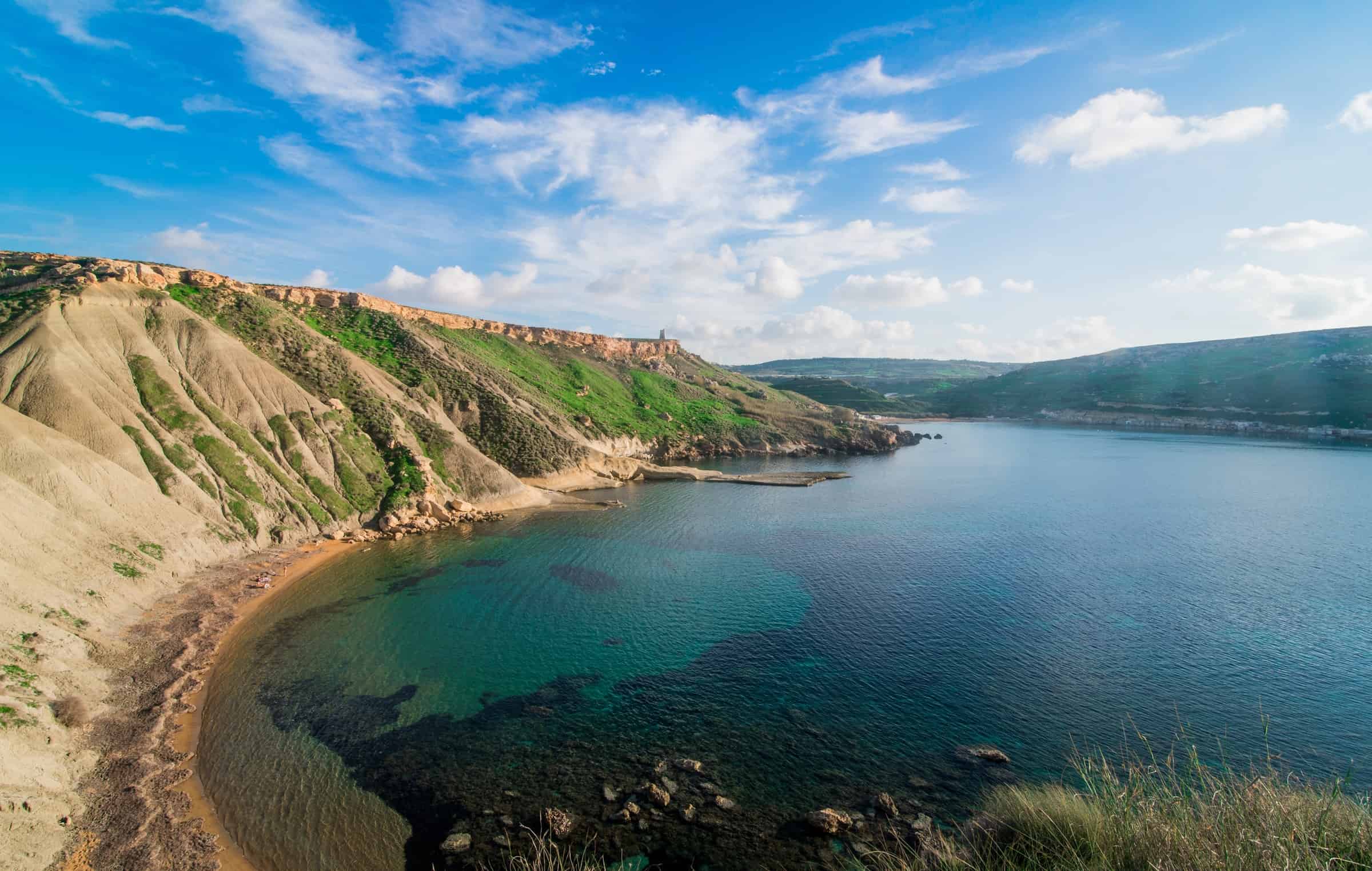 5. Learning English
Want to see all of the above and learn a new language? Did you know that English is one of the official languages in Malta?
Thousands of keen language students visit the Maltese Islands every year to improve their English under the sun.
Malta was an English colony until 1964, which is why English is one of the official languages. This allows English students to immerse themselves in the language outside of the classroom.
Malta is the perfect destination for learning or improving your English. You'll be able to practice the language all the time.
One of the most recognized language schools for learning English in Maltalingua School of English due to its multiple awards and international EAQUALS accreditation.
The school also offers accommodation for students in comfortable apartments or the option to stay with host families. Students can choose how to live the experience.
They also organize extracurricular activities to learn more about this charming island while studying and practicing your English.
These are just five places and activities for you to discover on the island of Malta. With over 300 days of sunshine each year, you will always find something new and fun to do!
______
This story is brought to you in partnership with Maltalingua.

Planning a trip? Go Backpacking recommends: