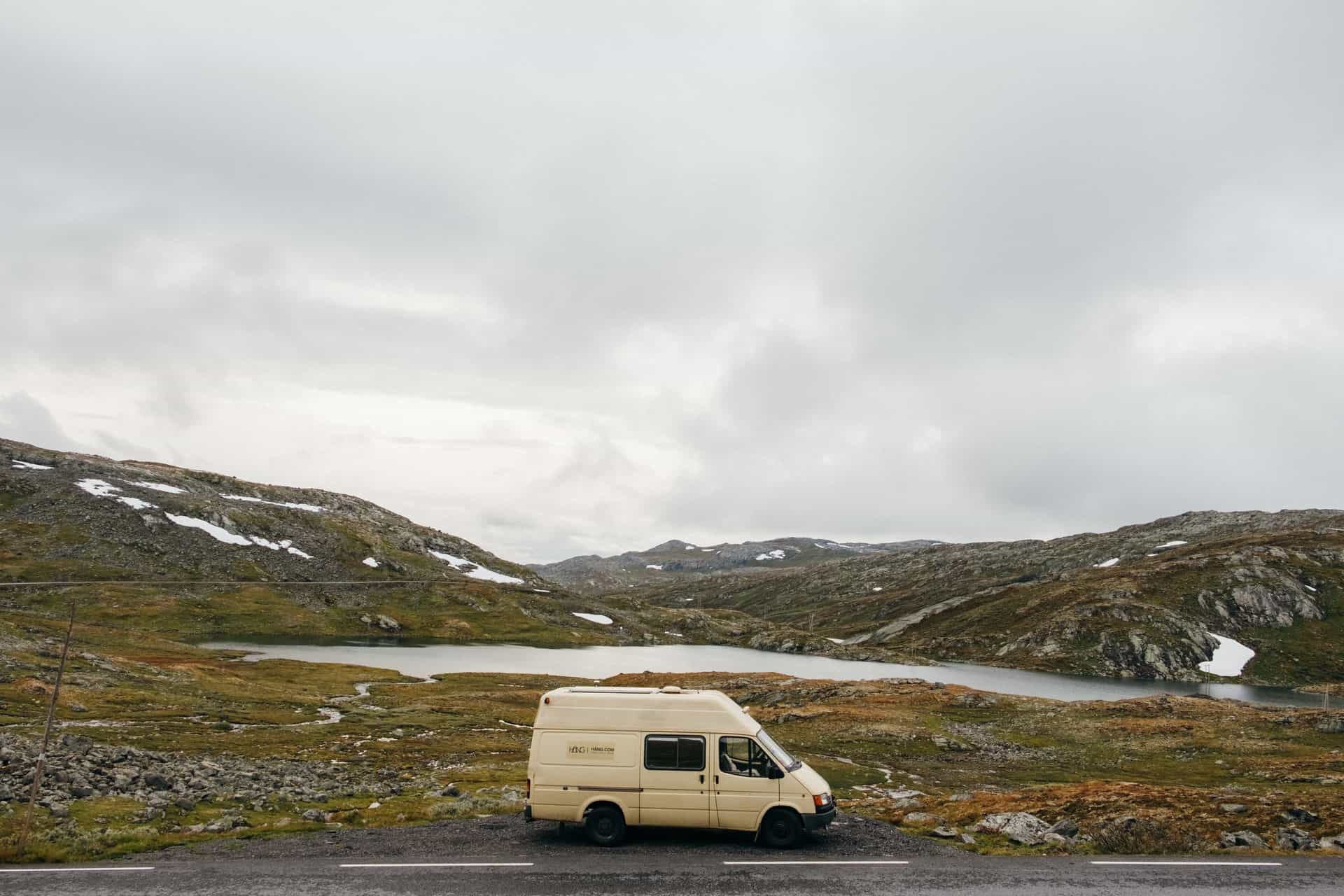 It is not easy to see the whole of Europe. It may not be as big as other continents, but it indeed has many places worth visiting.
So what is the best way to do it? A campervan! Buying used campers from Oaktree Motorhomes or dealers alike may be the perfect way to see the beauty of this continent.
It gives you the freedom to explore places wherever and whenever you want to without the need to worry about things like hotels or restaurants.
In this article, you can find helpful information on how to travel in a motorhome in Europe.
You can read about standard rules at campsites, in which countries you are allowed to wild-camp, where to park your RV when sightseeing, and much more.
Read on and have the best camping experience possible!
Motorhome Travel Tips
Camping in Europe
Touring Europe in a campervan is the best way to see the many sights in a short time.
After all, you have a vehicle that can carry almost anything you'll need to live on your own. But there are still some things you need to do and know if you want to enjoy your trip.
First of all, if you want to camp at the campsites, you will need to book in advance as some of them get full early.
You can also camp on private land with the owner's permission, but it's best to check where you can do that in the country you are visiting.
It is possible to wild-camp in some areas, but always make sure that you don't disturb the locals or damage nature.
If you see a sign saying that camping is forbidden, don't go there.
When parking on the roadside, make sure that your vehicle doesn't block the road.
Avoid parking near landmarks and historical buildings, and in front of shops and restaurants. Also, check if it is allowed to park in the area.
Parking areas need to be free of obstacles, so make sure that you choose an unobstructed space that isn't close to any dangerous objects that may cause damage to your motorhome.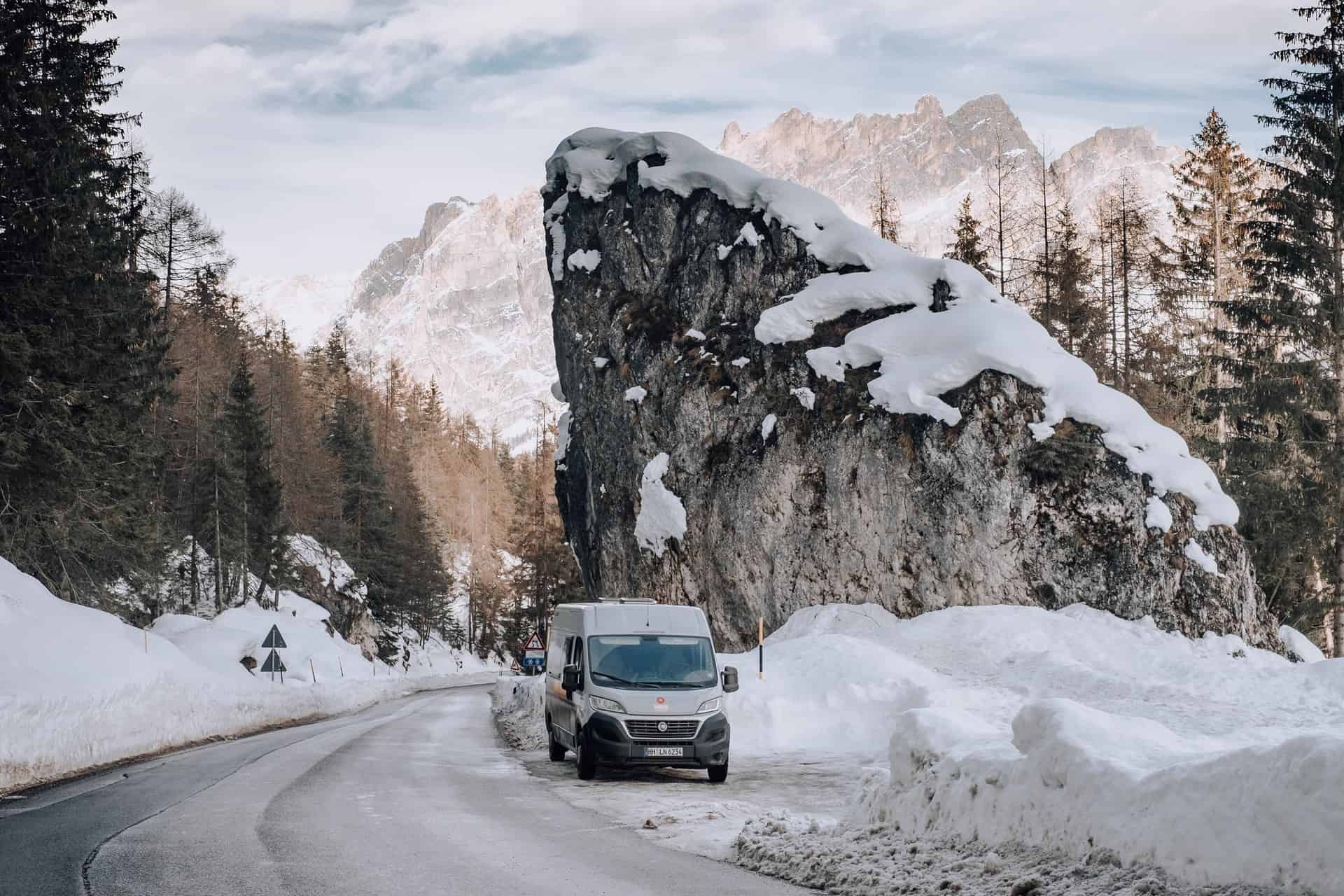 Rules for Driving
Most of Europe's roads are quite good, except for those that run through forests and some mountain areas.
Due to the nature of these roads, they are often not up to standard and always have unpaved parts that may require special skills when driving a motorhome.
The other problem with them is that they are narrow, making it hard to pass by larger vehicles.
You should always anticipate slower traffic ahead of you and make sure that you have enough room to pass by everyone safely.
When driving on highways, always stick to the speed limit so as not to endanger other drivers.
When using the right-hand side of the road, make sure you do it only when it is safe and legal.
Don't cross into oncoming traffic just because you are used to driving on the left side of the road at home.
When passing by slower vehicles or crossing intersections, make sure that they see you first and give them enough time for maneuvering.
And remember that pedestrians always have priority over cars and motorhomes at pedestrian crossings.
Another thing you should keep in mind is that every country has different rules when it comes to driving on single-track roads and gravel paths.
In some countries, access is prohibited, while in others, it is only allowed if you have a 4×4 vehicle. Always check with local authorities before hitting the road.
Parking Your Campervan
When driving around Europe, it is crucial to know where you can park your RV easily.
There are certain places where parking is forbidden or restricted and where you need special permission.
The best approach is to stay overnight at a campsite or a secure parking lot near tourist attractions or cities.
You can find spots on websites like Parkopedia, which lists thousands of parking lots all over the world.
This website is handy if you travel outside the big cities – it may not be easy to find a safe place to leave your motorhome overnight.
If you decide to go wild-camping, make sure that you don't disturb people who live nearby and don't damage nature in any way.
Before going off-road, visit local authorities and ask how far away from houses and tourist attractions you can park your campervan legally.
You may even ask locals about good places for overnight parking. After all, there is nothing better than friendly advice!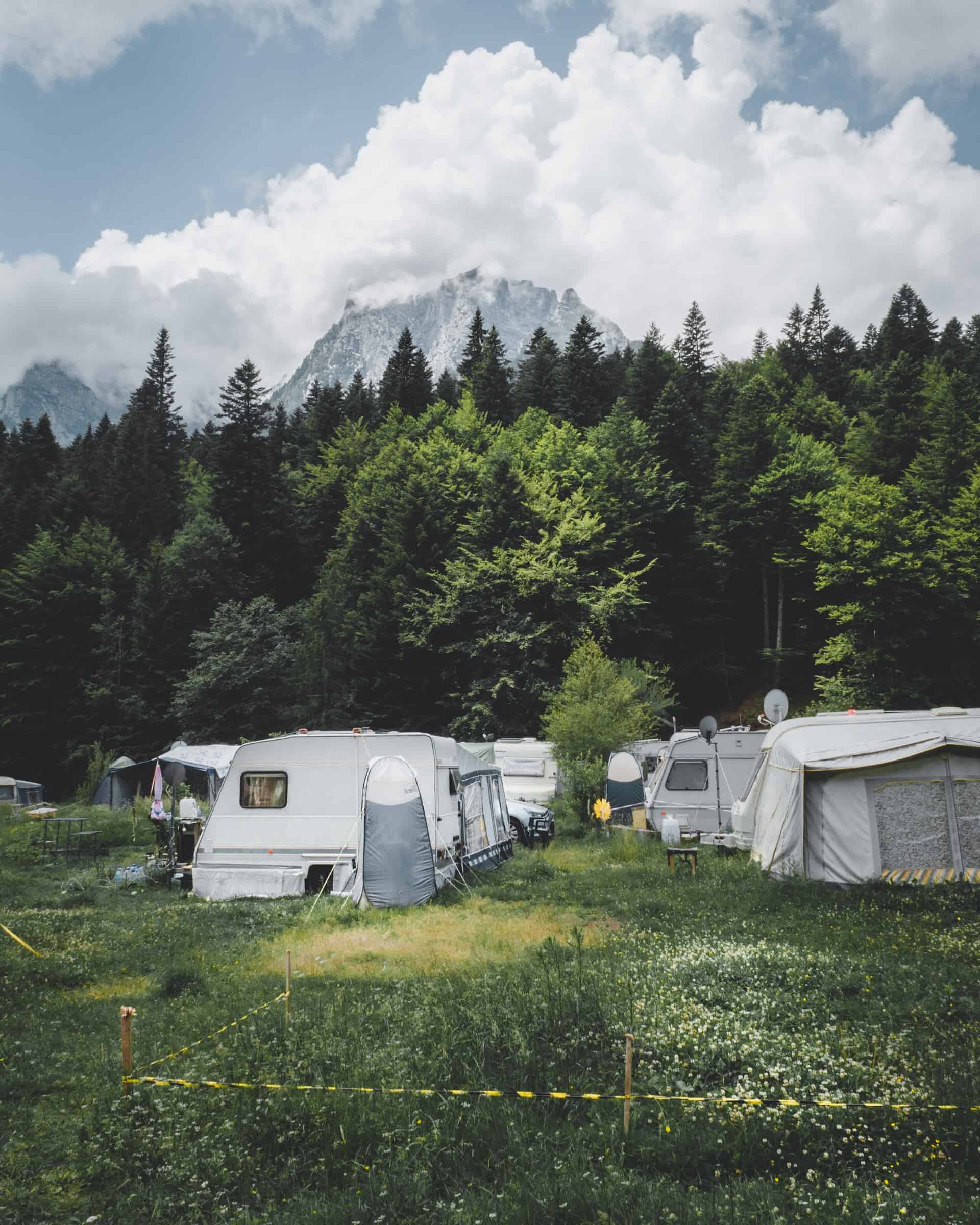 Wild Camping
There are some European countries where you can stay overnight in a wild camping area.
By doing that, you can avoid paying for the campsite or the parking lot and see beautiful nature at night.
Although wild camping in the UK will differ from Poland, one thing remains essential in every country – you have to make sure that you don't disturb nature and the wildlife and don't leave any traces of your stay behind.
When choosing a place for wild camping, make sure that you don't select an area used by locals to live.
It is best to avoid populated areas and locations near schools and kindergartens.
Unfortunately, many wild-camping sites are filled with the garbage left behind by irresponsible campers, so make sure not to add to that.
Pack all your trash into plastic bags and dispose of it properly.
Keep in mind that most of the wild-camping sites have no toilets or washing facilities.
If that's the case, make sure that you have a portable toilet and a camping shower with you. When you are done, make sure that your space is spotless and leave no trace.
When it comes to cooking, you should always use a portable stove. It is best to avoid open fire, as it can be unsafe for you and cause damage to nature.
If necessary, always light a campfire away from trees and bushes, and make sure that you have a fire extinguisher with you.
You can find many of them on Amazon at an affordable price. This will help you protect your camping site and nature. Also, remember to never cut any plants in the wild.
Final Note
If you camp with your motorhome for the first time, think of it as a great adventure! It may be scary at first, but it will get easier every time you do it.
Before hitting the road and traveling Europe in a campervan, make sure no significant events or festivals are going on in the area.
That way, you can enjoy your trip without worrying about crowded places and traffic jams. Make sure that you are safe and enjoy every moment of your trip!
______
This story is brought to you in partnership with Oaktree Motorhomes.
Planning a trip? Go Backpacking recommends: