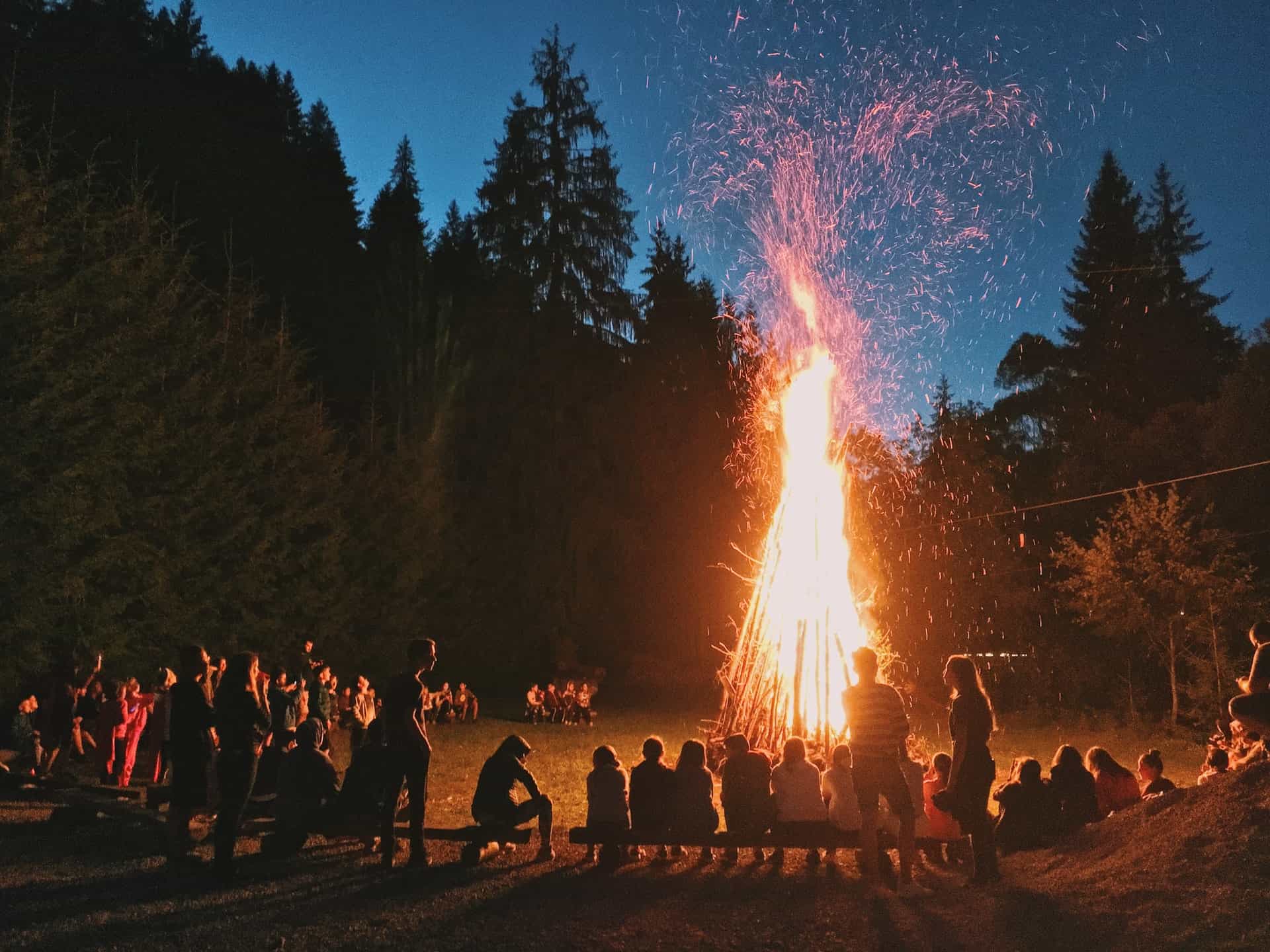 For those who enjoy spending time outdoors, bonfire parties are one of the most awaited fun activities of summer. We've created the perfect bonfire checklist of top tips and fun ideas to help you make the most of it.
They're a fun activity for everyone involved and a great way to relax and enjoy life with those closest to you.
If you've been invited to a bonfire night, you'll want to make sure and bring the right things. There are many unique ideas in this regard.
If you find it challenging to get ready for an upcoming bonfire party, we've got your back.
Below is a list of items that you can bring to help create the perfect bonfire experience.
Supply List
Firewood
This one is obvious. You can't have a big, beautiful bonfire without fuel wood.
So, why not bring some yourself? The host may already have firewood, but having extra can't hurt.
You need three types to build the perfect campfire: wood shavings (you can also use dry leaves or dry bark), small twigs, and larger pieces of wood or big logs.
Firewood is usually cheap, and it'll help ensure the host won't have to use their full supply in a single night. When in doubt, ask.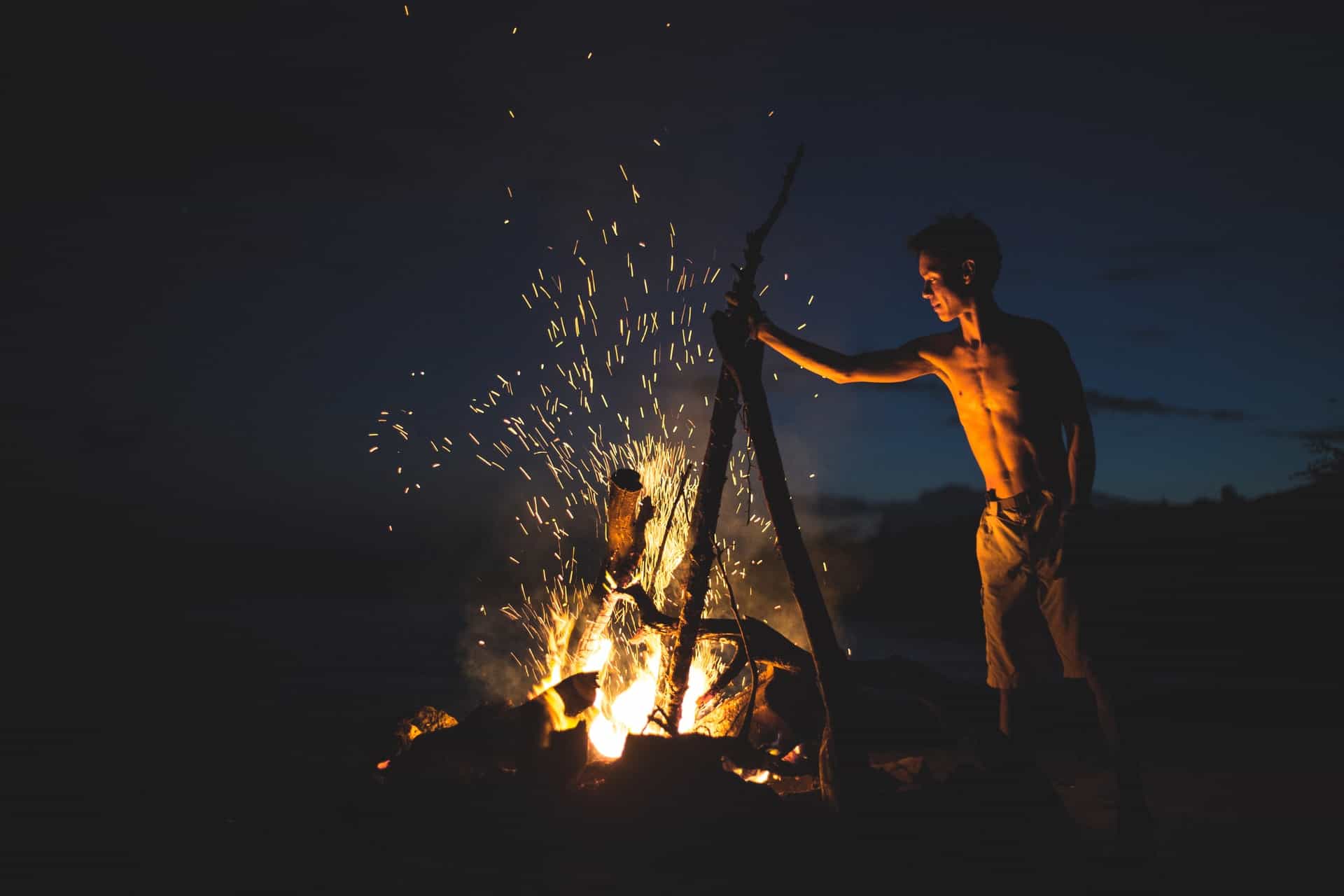 Bug Spray
You're all going to sit outside for a long time, so bug spray is a good idea.
Bring your favorite brand to protect against flying insects and ticks.
Mosquitoes like to ruin all the fun, and they will most likely be drawn to where the bonfire is held.
Unless you want to get bitten everywhere by these annoying insects, make sure you have enough bug spray.
Food
Good food and fire go hand in hand, which is why most people bring tasty treats to a bonfire. It's a given on any bonfire checklist.
Ask the host if they have any ideas for a dish. If they don't, you can try checking Google or Pinterest for popular campfire snacks.
Look up some fun ideas and prepare a delicious dish that everyone will love.
One good idea is hot dogs, which you can cook well on an open fire. (Make sure to cook them for a long time if you haven't been able to build up a good campfire).
Speakers
Nobody wants to go to a boring bonfire. You may already sit in enough silence at home, or during a typical day.
Speakers are pretty much a must at a bonfire party. Before you bring any, it's best to contact the host, ask what they have, and if they need some help.
If you have better speakers, you could take them with you and brighten up the party.
If you don't have any though, you could always tell ghost stories over hot chocolate, or bring a good book!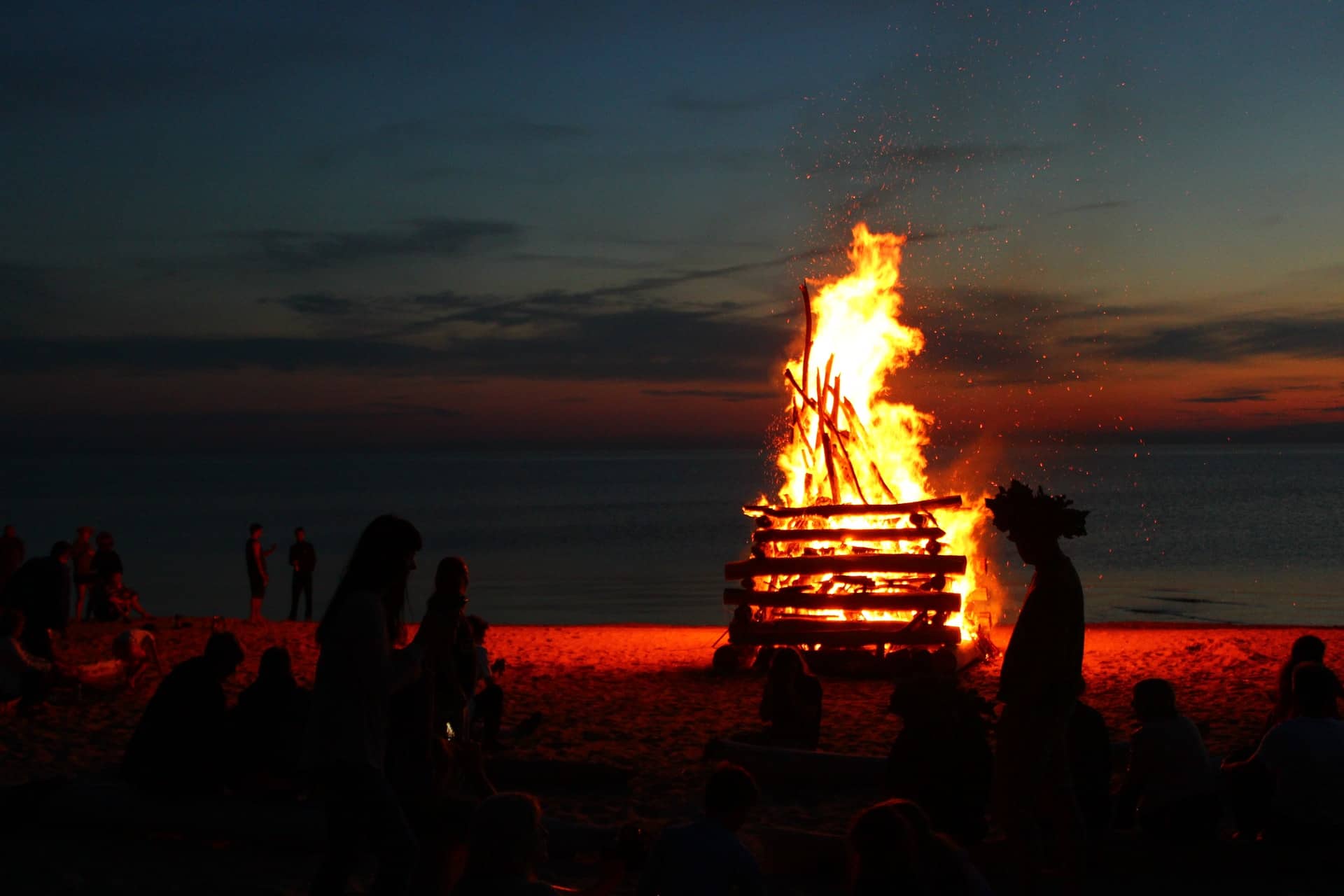 Blankets
Many people underestimate the power of blankets at a bonfire. They think that because it's summer, they will not feel cold.
Besides, there's also the fire to keep them warm, right? Not really.
In reality, even if you are sitting by the fire, it can feel good to have some blankets near you. Temperatures can be very unpredictable
Even during summer nights, temperatures can drop considerably. This is especially true in the desert and mountains.
It doesn't take much effort to bring some blankets with you. This way, you don't have to ask the host, and you'll be warm all night.
Drinks
Drinks are also a must on every bonfire checklist. And if you contribute to the "drink inventory," you'll make many people, including the host, happy.
It's important to remember that both adults and children can attend a bonfire party, so you must make sure you bring drinks for both groups.
Kids will enjoy a nice soda, especially if you purchase a popular one.
Meanwhile, for the adults, you have more options, and you can bring something that they'll enjoy, such as local craft beer.
Don't just assume, though. Before you buy anything, you should ask your friends what they prefer to drink.
Who knows, maybe some of your friends will want to enjoy a natural hemp CBD drink. Make a list of their preferences and then go shopping.
Everyone at the party will love you.
Camping Chair
If you're unsure whether there will be enough seats for everyone, bring a camping chair.
Bring chairs for yourself and your partner, as well as a toddler camping chair, if you've got a little one.
If you're going with your family, then it's essential to secure a spot for everyone.
Not only that, but this will also leave some of the other spots for people who didn't bring their own chairs – so, there won't be any problems with the host or between the guests.
It's also useful to bring a serving table or picnic table, or find a public one when scouting your bonfire location. Bear in mind that, in peak season, someone else might already be using it.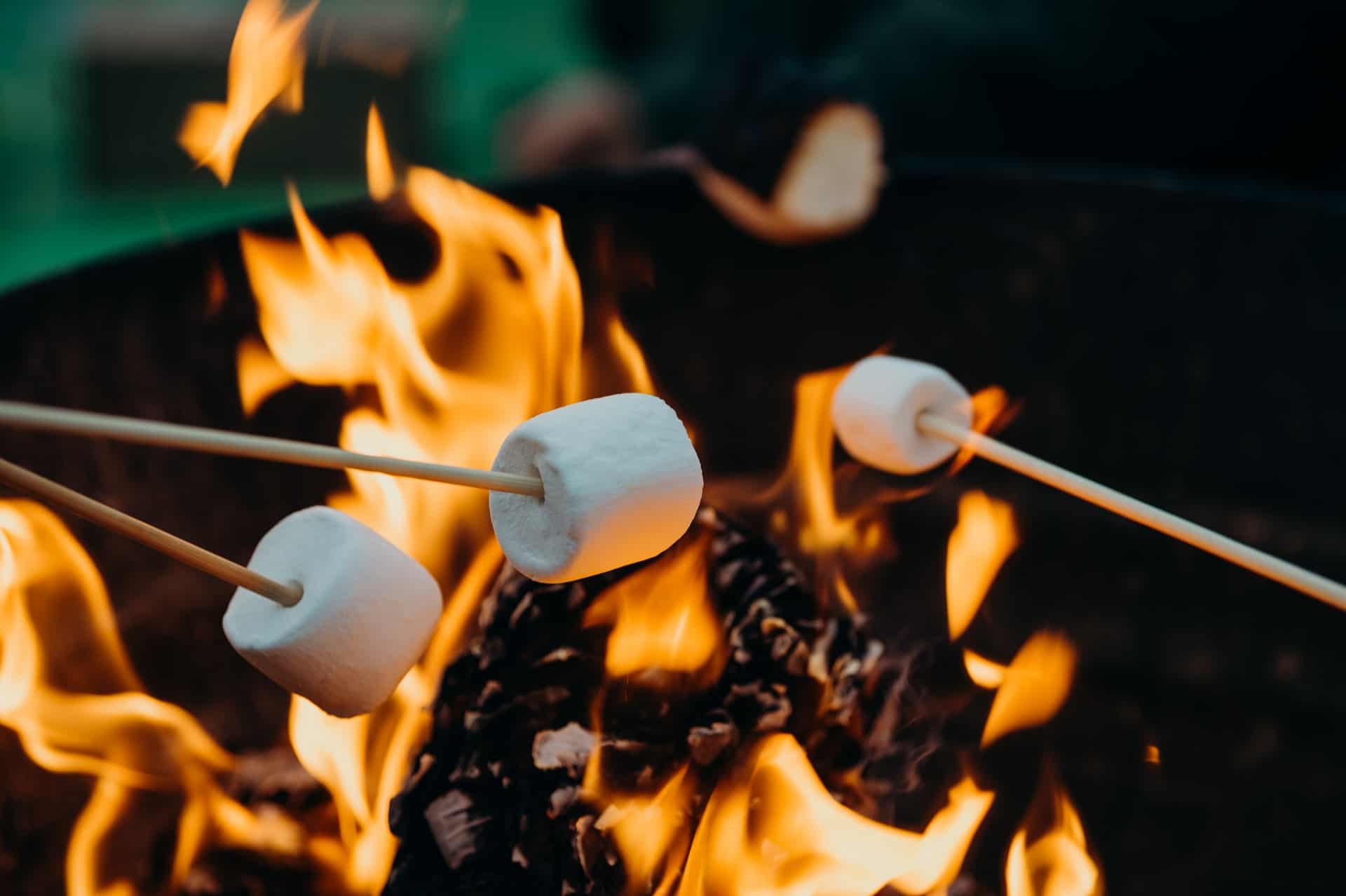 Marshmallow Skewers
Let's be honest, would a bonfire party be complete without some delicious, toasted marshmallows?
If the party is pretty big, then it's likely that there may not be enough skewers for everyone, so why not bring some more?
The host will thank you, and so will those who were not fast enough to get their own.
If you have some skewers at home or want to buy some, don't hesitate to bring them. You could also bring another snack like Graham Crackers to eat them on.
S'mores
Everyone loves s'mores, so why not bring some to the bonfire?
They're great for both children and adults, and they're not expensive either.
You can either prepare them yourself or get some ingredients when you go to the host's place and prepare them there. They're a treat for everyone.
Remember to bring the right tools, like roasting sticks and extra towels if things get messy.
Important Considerations
Remember to look up local laws before making your backyard bonfire. Your local fire department may have recommended a fire ban, and local governments often mandate burn bans in at-risk areas.
City bonfires are often also prohibited, but you may be able to use a fire pit table, a campfire ring or an outdoor fire pit.
If your bonfire is legal, make sure to pay attention to fire safety. It's a good idea to follow the bonfire code by having a fire extinguisher on hand and ensuring that you leave enough space between the fire and any seats or other items.
Don't bring the wrong items either: keep anything particularly flammable (like an adult beverage containing alcohol) away from the flames.
***
Don't show up to a bonfire empty-handed! Many of the things on this bonfire checklist are always welcome.
Include them on your list, but always double-check with the host to see if they need something else. This way, your upcoming bonfire will be a great success.
______
This story is brought to you in partnership with CanRelieve.
Planning a trip? Go Backpacking recommends: