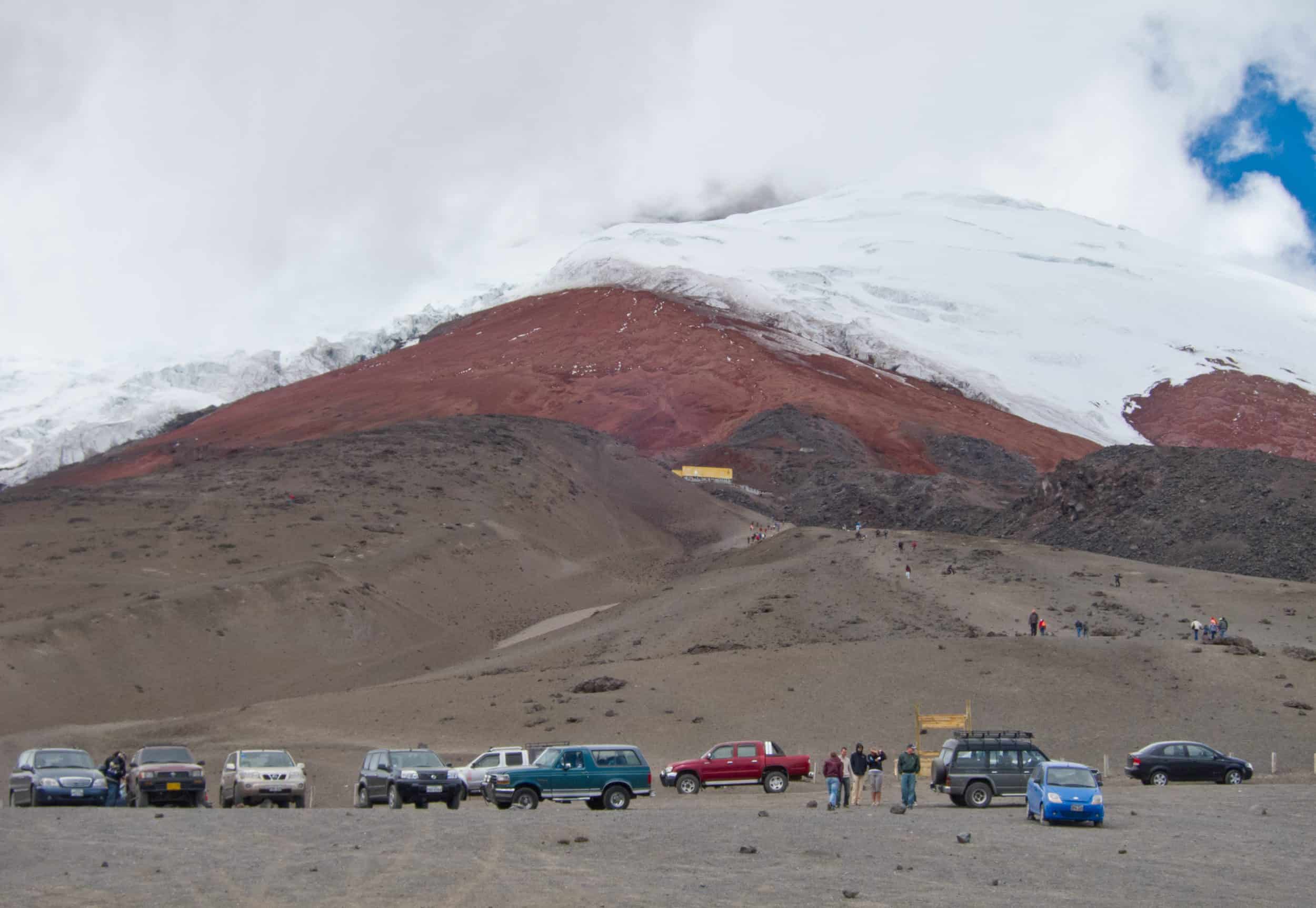 Let us assist you with the best hostels in Ecuador as you prepare for adventures in a land known for mystic mountains and centuries-old steeple churches.
Ecuador is a country full of Andean and Amazonian culture and epic landscapes.
Many overlook Ecuador on their backpacking trips through South America or only go through Ecuador to get to the renowned Galapagos Islands. However, there is much more to see than the Galapagos.
Save some time planning your trip with our guide to the best hostels in Ecuador!
Best Hostels in Ecuador
Here we're highlighting the best hostels in each of the most popular stops along the backpacker trail.
Best Hostels in Quito
Community Hostel – From $10 for a dorm (10 beds ensuite)
There are Community Hostels in several major cities of Ecuador with an abundance of things to do at each of them.
Quito, in particular, is our favorite Community Hostel because it is incredibly easy to meet and befriend other guests.
There is a whole laundry list of social events and things offered at the hostel unique to Quito.
The large communal table is an excellent central gathering place for conversations, sharing day adventures, and a few drinks with company.
The rooftop BBQs, salsa nights, pub crawls, and Anthony Bourdain-style food tours garner a crowd.
Check availability: Hostelworld
El Hostelito – From $10 for a dorm (6 beds)
El Hostelito is a fun place situated in the lively neighborhood of La Floresta. It is only fifteen minutes away from almost any Quito attraction you can think of.
However, it is not just El Hostelito's location, which we like. Our favorite part was their free Sunset and Graffiti Food Tour.
On top of that, the hostel offers complimentary breakfast, a pool table, a ping pong table, and a rooftop to chill out on.
There are also nightly happy hours, which can be fun with a crowd and local craft beer on tap.
Check availability: Hostelworld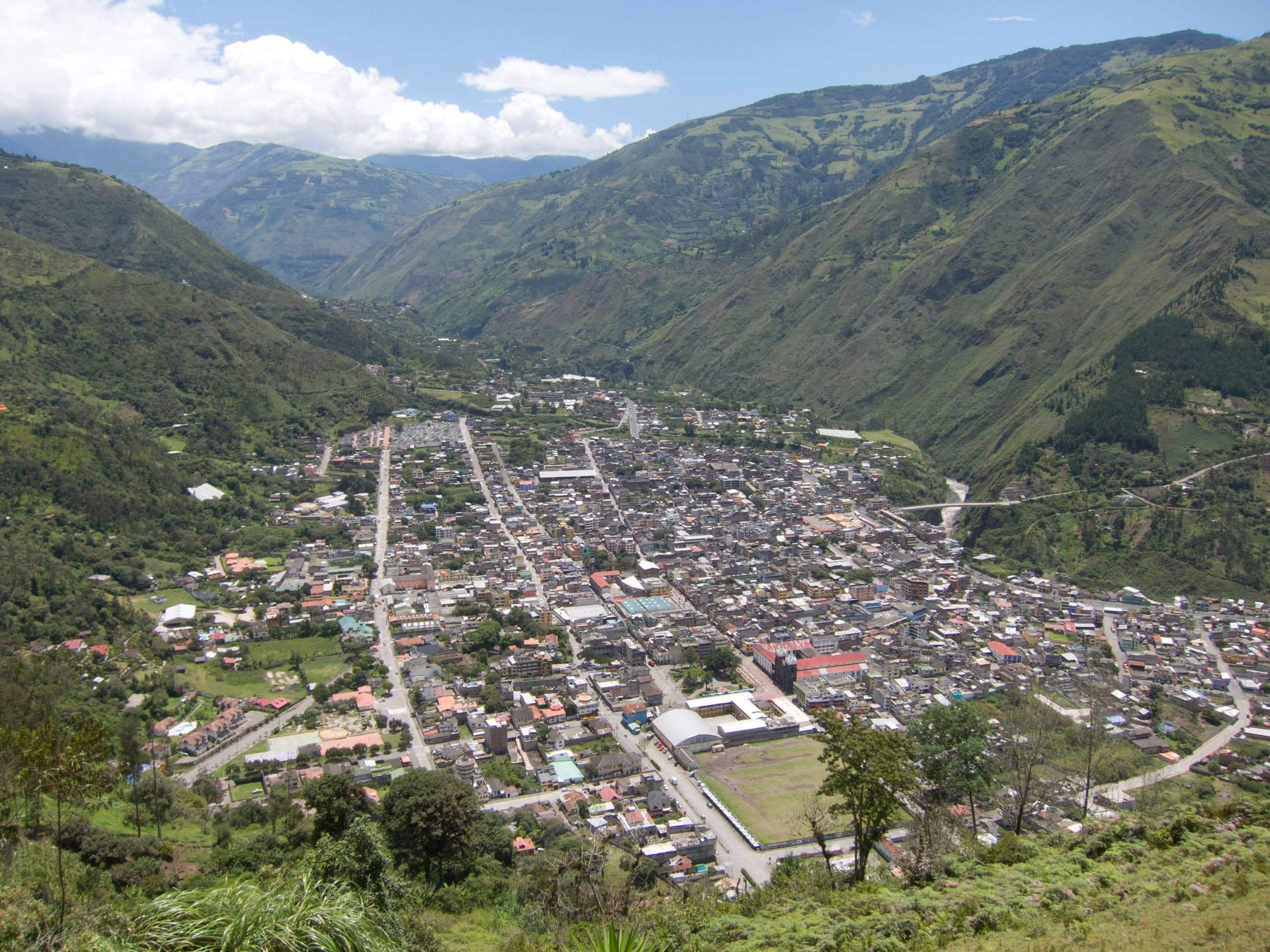 Best Hostels in Banos
Hostal Athene Moon in Banos – From $9 for a dorm (12 beds)
Hostal Athene Moon in Banos is only two blocks from the main square — great for sightseeing and not too shabby for a good night's rest.
The owners are two of the most knowledgeable people you can ask about Banos and the rest of Ecuador (the rest of South America, really).
There is also a local flair as it doubles as an art museum with different paintings and sculptures done by local artists scattered throughout the building. For its convenience, we suggest it. And for its character, we love it!
Check availability: Hostelworld
Selina Banos – From $9 for a dorm (12 beds)
Selina Banos is a fun-loving place to stay in the city. It is great for digital nomads and Spanish language students as it has a dedicated co-working space and daily Spanish classes.
There are also several other places to hang around in the hostel with its rooftop terrace, pool table, bar, and cafe, all catching peoples' attention.
We have chosen it as the best for its amenities, including co-working space, daily classes (Spanish lessons), a touring agency for everyday adventures, a pool table, rooftop terrace with spectacular views, bar and cafe, and more!
Check availability: Hostelworld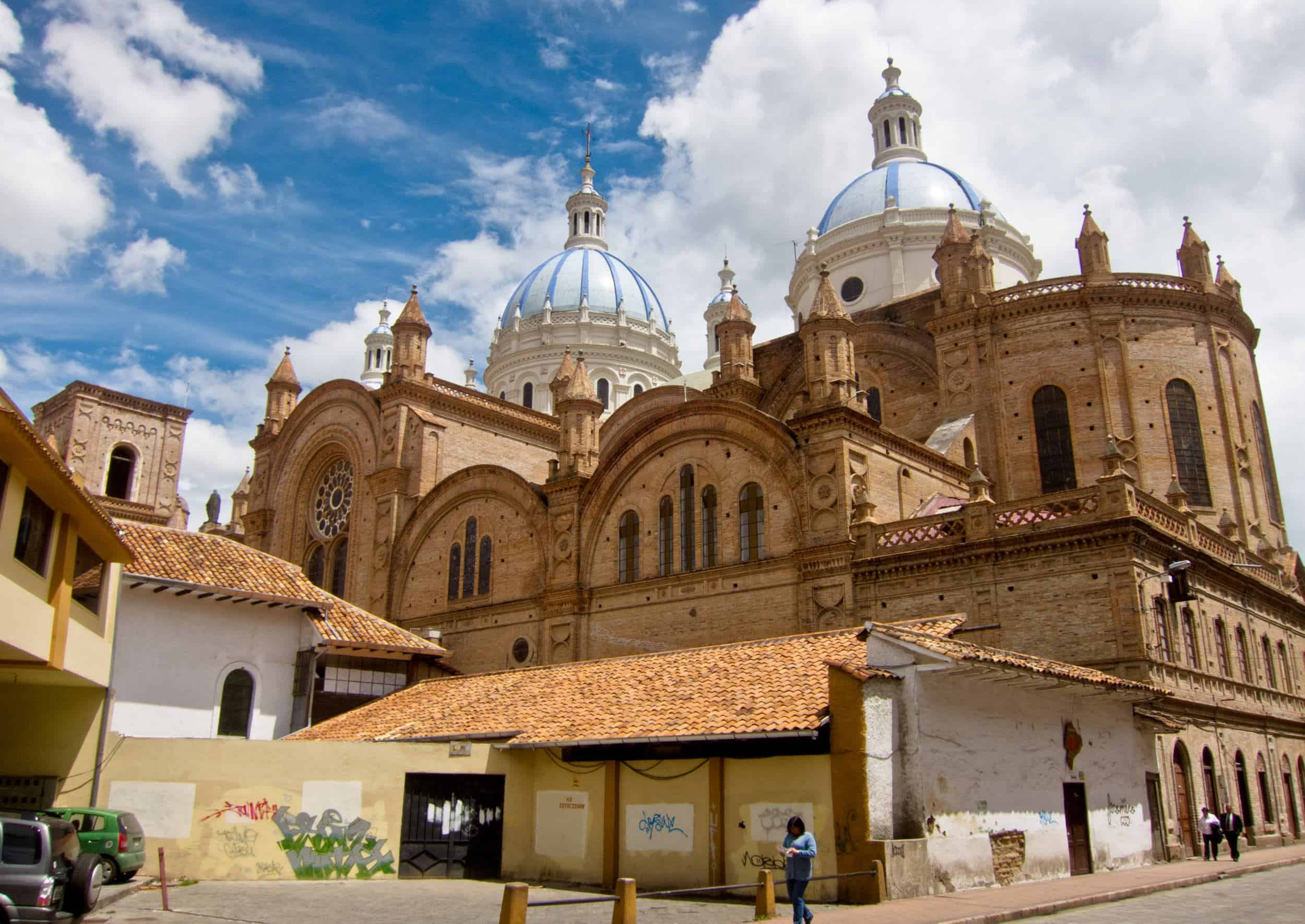 Best Hostels in Cuenca
Mallki Hostel – From $6 for a dorm (8 beds)
If you are in a pinch for travel cash, you can't go wrong with Mallki Hostel in Cuenca. It is not far from the city center and riverfront — where all the attractions and nightlife of Cuenca are.
It is one of the only hostels we've ever noted being pet-friendly. Though most backpackers don't travel with their pups, you will see a pet in there from time to time.
Its garden and BBQ area/ balcony bar are great social points inside the hostel, and the family dinners are perfect for meeting other travelers.
The complimentary breakfast is nothing spectacular but a bonus for those trying to save a few bucks for the rest of their trip.
Check availability: Hostelworld
AlterNative Hostels – From $8 for a dorm (5 beds)
Just a short walk from Cuenca's city center, staying at AlterNative Hostel puts you right in the middle of the city buzz.
It sits at the corner of Celle Larga, and Avenida Huayna Capac is the central spot for Cuenca's nightlife, and there is always a pulse to the area.
There are plenty of late-night eateries and a fresh produce market not too far from the hostel. Pick up some healthy food at the market and prepare your meals in the hostel kitchen.
AlterNative is a fine place to stay if you can handle a little noise.
Check availability: Hostelworld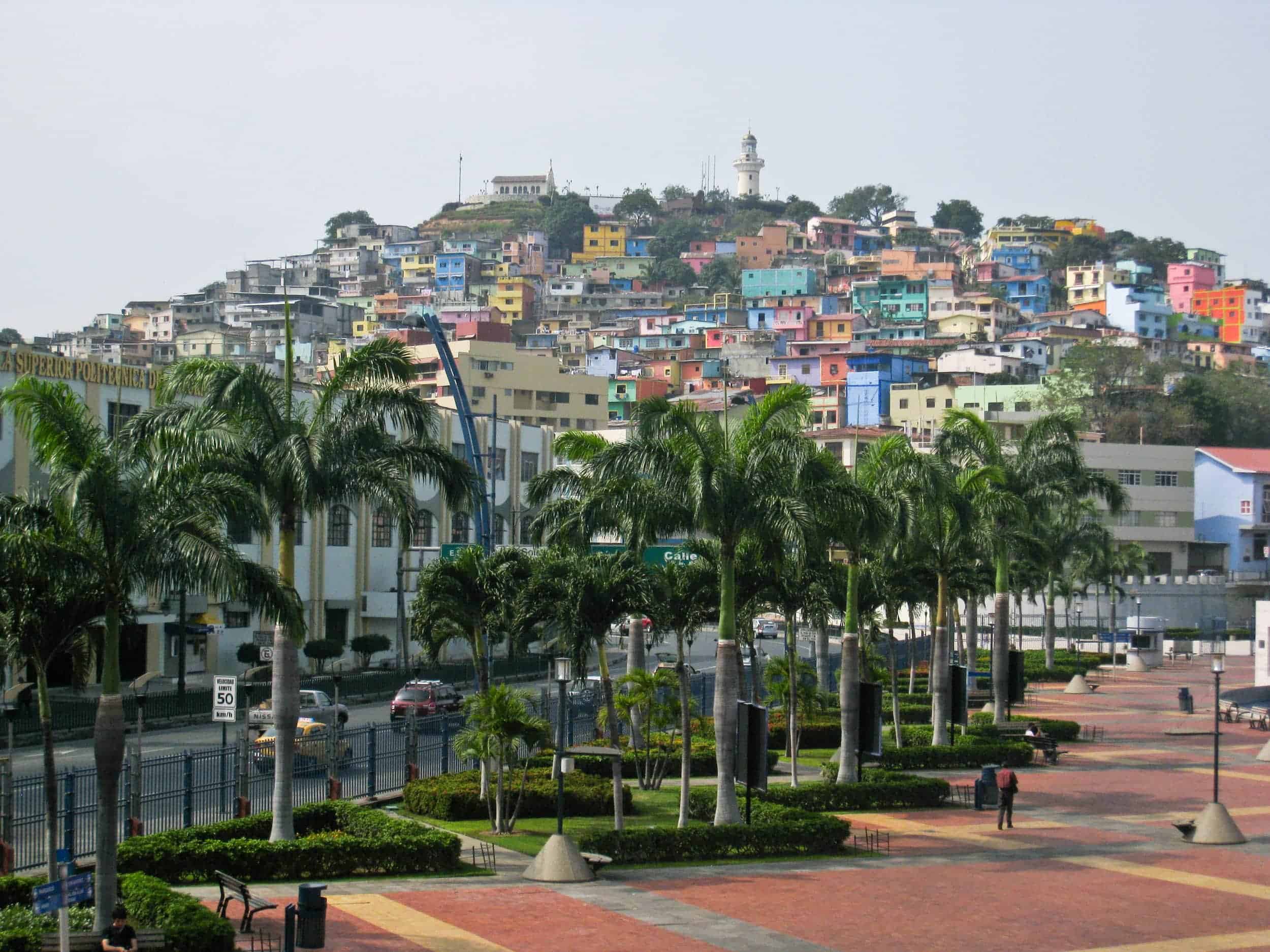 Best Hostels in Guayaquil
Manso Boutique Guesthouse – From $11 for a dorm (8 beds)
The high ceiling and sophisticated arches of the Manso Boutique Guesthouse and its five balconies overlooking the riverfront of Guayaquil are what make the hostel so unique.
Located directly in front of Riverside Park in Malecon 2000, it couldn't be a better spot to stay in the city.
The other popular neighborhoods of Las Penas and Cerro Santa Ana are not too far away. However, you may find this area of Guayaquil has more than enough to keep you busy.
Check availability: Hostelworld
Casa Michael – From $8 for a dorm (8 beds)
You can find Casa Michael in the neighborhood of Alborada, which is one of Guayaquil's up-and-coming developments for tourism.
Though nothing extraordinary jumps out about Casa Michael, we like the fact that it checks every box you could ask for in a hostel.
The location is OK compared to attractions around the city, there are eateries and malls nearby, and it even has all the facilities in a hostel you could want like laundry and a fully-equipped kitchen.
Check availability: Hostelworld
Honorable Mention
Erupcion Backpackers (Banos) – From $7 for a dorm (7 beds)
Located just two blocks away from the most popular bars and clubs in Banos, Erupcion Backpackers is the place to be for the partiers visiting Banos.
The lounge and courtyard at Erupcion Backpackers stay open all night long, and you can find travelers sipping on beers at almost any point in the day or night.
Hammocks are hanging all around, and there is an in-house theater for movie nights. It is a fun place to stay a few nights and meet some exciting people to continue your travels with.
Check availability: Hostelworld
Conclusion
Ecuador is a country of many surprises. Although not large geographically or the first destination you think of traveling to when in South America, it packs a punch for hiking, adventure sports, and wildlife viewing.
Now that you know some of the best hostels in Ecuador, it will be easier to witness the parts that make the country so unique.
More Hostels in Ecuador
Last Updated on October 5, 2021 by Dave Lee