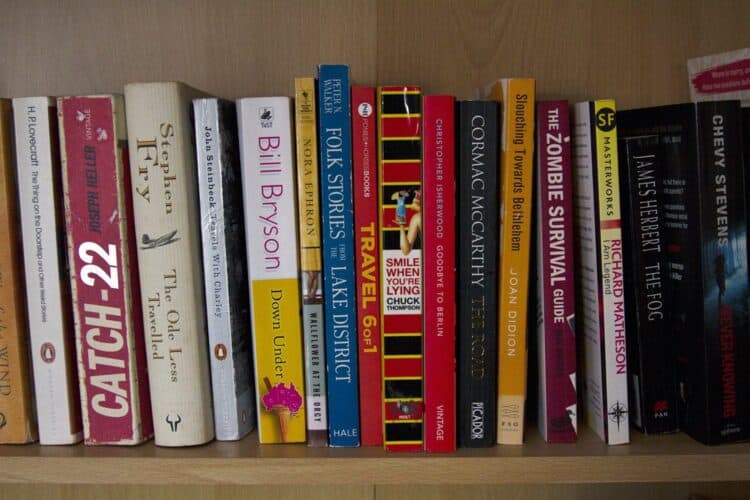 Unfortunately, the reality for many of us is that we can't spend our lives traveling. Boo!
Luckily, we have the option to live vicariously through other's adventures due to the power of the written word. So, that's something.
If you find yourself bouncing off the walls of your home, unable to distract yourself from the itch in your feet, I recommend you dedicate a few hours of your day to getting lost among the pages of the following travel memoirs.
Travels With Charley – In Search of America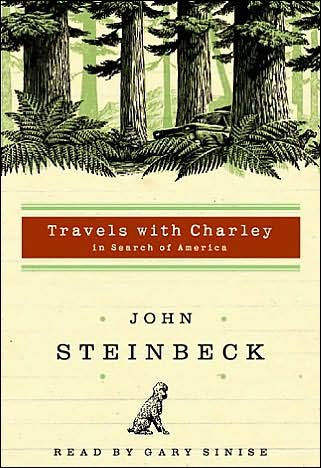 A restless John Steinbeck procures a camper, christens it "Rocinante," rounds up his poodle Charley and embarks upon a road trip across America.
Along the way, he offers his insights, views and overall analysis of his country and its people, much of which will resonate with anyone reading the book today.
The USA is the kind of country that's just begging to be driven across, with its incredibly diverse landscape.
To hear states like Maine and Montana get described in detail by an award-winning novelist is a treat.
There have been some questions over time about the authenticity of Steinbeck's experiences – how much happened verbatim and what was simply made up.
The man was a novelist at heart after all. Either way, it's both an excellent and memorable read.
The Good Girl's Guide to Getting Lost: A Memoir of Three Continents, Two Friends, and One Unexpected Adventure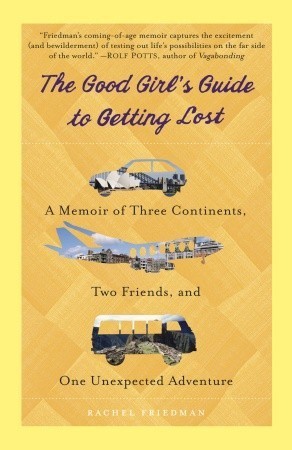 Rachel Friedman's travel memoir grabbed me in a way that many other books on the same topic have failed to.
Friedman has recently given up on what she thought was her dream of becoming a professional classical violist.
She moves to Ireland to work in Galway for four months, hoping to figure her life out.
Here she meets Carly – an Australian girl addicted to travel. Carly convinces Rachel to join her in Australia and then South America and they have some pretty fabulous adventures together.
Rachel eventually heads back to America, having met her soul mate (a Kiwi in an Irish bar in Peru) along the way, finally feeling ready to take on her life as a young professional woman.
There was a lot I liked about Friedman's book. But if I'm going to condense it it's this – it wasn't preachy, instead being totally relatable.
We all feel a little lost in our lives from time to time, and it's commendable and uplifting to hear or read about someone who is actively doing something about it, rather than the alternative – moping from now until the end of eternity.
What I Was Doing While You Were Breeding: A Memoir
Kristin Newman predominantly works throughout the year as a comedy writer in Hollywood, something anyone could guess from reading her novel.
The wonderful thing about working as a comedy writer (or, one of the wonderful things as I'm sure there are many) is that it allows you from anywhere between three to 12 month's "off" a year, in Newman's words.
So while everyone around her is getting together, marrying and doing their bit to keep the population going, Newman travels. To Russia. Iceland. Brazil. Argentina. Paris. Australia. New Zealand. Hawaii.
All over the world, while having multiple love affairs along the way.
I'll be honest – there were parts of this book that I found hard to read. Newman is quite frank in the descriptions of her sexual exploits, and as it turns out, I'm a prude. Yet, her book is amusing.
At its completion, I felt that familiar itch in my toes and days later, found myself looking up flights to Argentina in a moment of boredom.
The Road to Little Dribbling – More Notes From a Small Island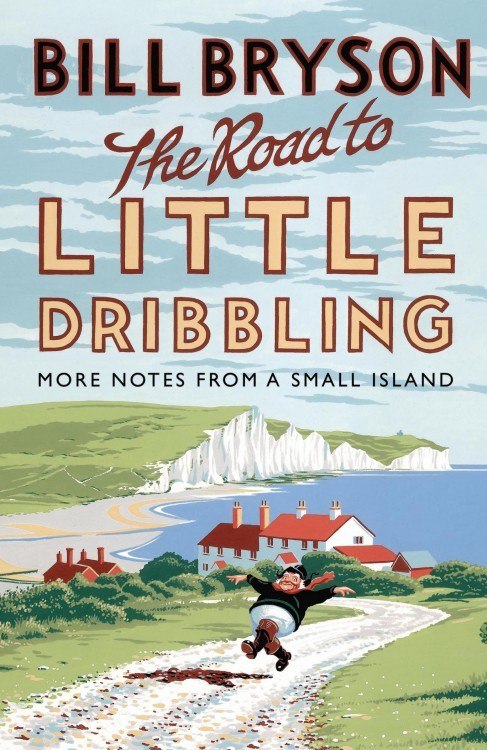 Bill Bryson seems to be one author that people either really, really like, or passionately hate. I fall into the former group and have been slowly and steadily making my way through his books over the last few years.
I read his novel about the United Kingdom – Notes From a Small Island when I first moved to London. I was quite pleased to find out he'd soon be releasing a sequel, marking the twentieth anniversary of his first book.
The Bryson who has penned this novel writes in a different tone from the first.
He is still very much in love with his adopted country but spends much of his text comparing the Britain of now to the Britain of ages passed. He wonders if much of his nitpicking is due to his age.
Well, I consider myself to be in the first flush of youth and I agreed with much of what he said.
Among the many tidbits of facts and historical information that scatter the pages of all Bryson's books, he speaks in earnest of the importance of conservation.
Having lived here for some time and seen a vast amount of it myself, I can verify that the UK is as glorious as he says it is. It deserves to be taken care of.
With luck, these books will hopefully both feed and fan your wanderlust, until you find yourself hitting the road for some adventures of your very own.
LC is an ex-expat who is currently re-exploring her home country of Australia. Follow her adventures at home and abroad via her blog Birdgehls, where she writes about travel, expat life, gushes on about various animals and bemoans her often futile attempts to go completely green. Or, you can look her up on Facebook.
Planning a trip? Go Backpacking recommends: