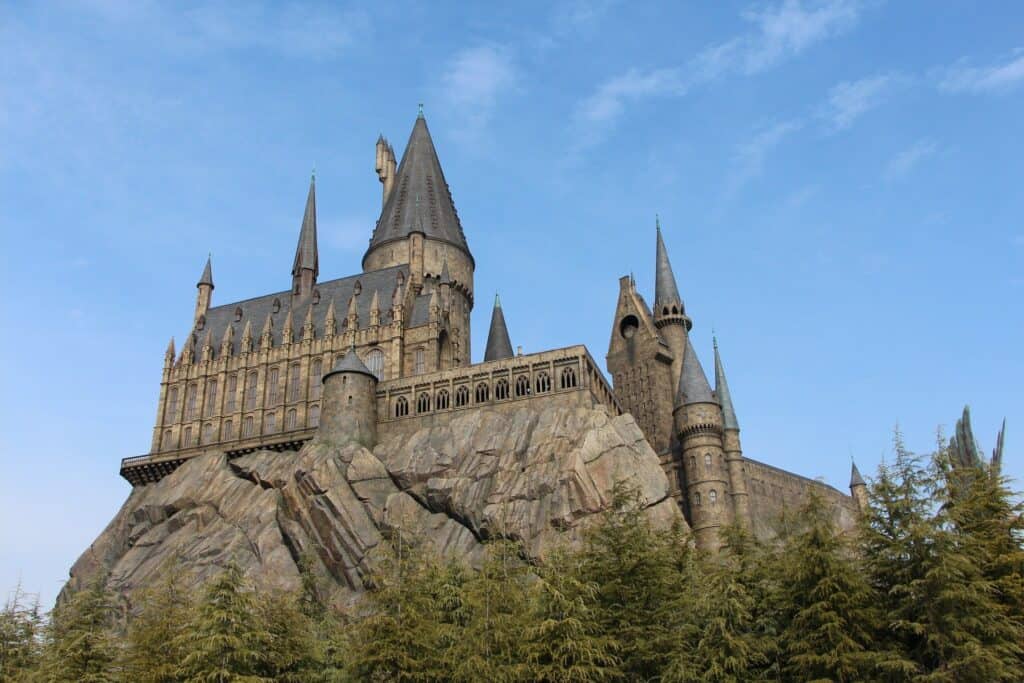 Is July 15, 2011, a travel blackout date in your world?
It is in mine, as that's the release date of the final 'Harry Potter' film, the 'Deathly Hallows Part 2'.
My wife, a self-proclaimed 'Harry Potter nerd,' has declared that all travel – in addition to any plan not related to seeing the film its opening night – is entirely off-limits.
Admittedly, I'm not a fan (though our marriage survives regardless).
I've never participated in marathon-like cramming sessions whenever a new, phonebook-sized novel is released. I've never chimed in on any message board to resolve why so-and-so killed what's-his-name.
And if you think I'll be dressed up like a wizard while I wait with my wife in a queue on opening night for the latest film, think again.
I do, however, appreciate the cleverness of the magical items presented in the various films I've sat through, prompting me to dream of how much more pleasant travel would be if they existed.
So whether you are hardcore about Harry or not, here's my take on five magical items from the world of 'Potter' that would prove invaluable to the avid traveler.
Magic Items
1. Liquid Luck
How sweet would it be to drink a vial of Liquid Luck, a potion designed to bring unbelievable luck to whoever consumes it for a short period of time?
I'd down a bottle on my way to the airport, to ensure construction and accident-free travel while my cab zipped along traffic-free expressways.
At the airport itself? Even sweeter.
"Sorry, Mr. Mandra – we overbooked coach so we'll have to upgrade you to first class free of charge. Now let's hurry you along – we're actually departing on time today."
Of course, thanks to a nice tailwind, we arrive much earlier than planned, too.
And did I mention the flight itself is entirely free of screaming babies, armrest hogs, and chatterboxes?
2. Time Turner
The Time Turner, a slick little device allowing for short travels forward in time, might be best used to avoid those inevitable 'dud' tourist attractions we sometimes all fall prey to.
If I had the Time Turner with me in London, I would have dialed it up before visiting a specific museum, to prepare myself for the comical disappointment I would soon experience.
The disappointment?
This museum, dedicated to a prominent English literary figure, proudly presented a 'special' exhibit – an entire room, no less – dedicated to 'Beards Throughout History' (since this literary giant wore a beard at one point in his life, of course….).
Think it's impossible to fill four museum walls with nothing but photos of our hairy heroes?
Not when you include, alongside photos of actual persons, images of completely unrelated fictional television and movie characters.
Bearded images of everyone from professional wrestler Randy 'Macho Man' Savage to 'Star Wars' character Obi-Wan Kenobi to ape characters from the 'Planet of the Apes' films inexplicably hung prominently from the museum walls, alongside former heads of state and other noted historical stalwarts.
I'd be willing to risk altering the fragile Time-Space Continuum to avoid that mess again.
See also: 9 Places Every Harry Potter Fan Needs to Visit
3. Sneakoscope
A naïve woman I traveled with as part of a group once – I'll call her 'Anne' – would have benefited from using a Sneakoscope, a spinning top that lights up, spins, and whistles if someone is doing something untrustworthy nearby.
First, after arriving in Zimbabwe, she trusted her cab driver enough to exchange her US dollars into local currency (he ripped her off, of course).
Later, 'Anne' swaps her wristwatch (working) with one offered by a street vendor (not working).
Good thing the vendor just happened to have an over-priced watch battery on hand he could sell her!
For 'Anne,' I'd recommend a heavy-duty Sneakoscope because that poor, overworked top would eventually spin itself right into the ground.
4. Hermoine's (Expanding) Handbag
Duct tape. I'm convinced I could earn a small fortune selling nothing but rolls of duct tape near airport check-in, typically the last line of defense for bloated, broken-down luggage.
One beaten-up suitcase I noticed on its way from Chicago for Amsterdam appeared so bandaged together and wrapped with silver it resembled a round football.
A better solution for those travelers – as well as the rest of us – would be a suitcase with the expandable characteristics of Hermoine's Handbag, allowing you to carry a ton more inside it than outwardly appears.
Maybe that single, magical suitcase (carry-on size, naturally) would be large enough to fit everything – shoes, clothes, and souvenirs.
Of course, even though you could fit everything inside a single bag, the challenge would then be lugging all that weight around with you.
Sounds like we'll get to hear a lot of entertaining airport bickering among couples to me.
5. Invisibility Cloak
The Invisibility Cloak is a no-brainer, handy for any situation where you might want to slip away without a trace.
I would have loved possessing that Cloak one particular time in Scotland, where a plan to share a drink with my wife in a small-town pub got a little uncomfortable thanks to a gregarious (at first) but over-served local man.
He seemed friendly at first ("Pete from Seattle – how are ya, man?"), soon shifted to mean ("My wife's got a face like a wheelbarrow!"), then depressing ("I'm not bein' served!"), before ending on downright weird/creepy/nonsensical ("Jessica Rabbit! Jessica Rabbit!").
Note to the drunk guy: whenever a pub – a pub in Scotland, no less – refuses to serve you liquor, you probably should have stopped consuming a while ago.
Regardless, the Invisibility Cloak would've helped us escape that scene earlier, while also being useful for anyone needing to slip away from awkward situations, boring tour groups and the like.
Pete Mandra is the author of Overland, a humorous travel narrative ('Bill Bryson meets Generation X') chronicling his budget, six-week 'overland' tour through Africa with his wife and a truckload of strangers. To learn more about Pete and his novel, check out the Facebook page for Overland.
Planning a trip? Go Backpacking recommends: