Travelers have a tendency to put their gear through the ringer.
We bring along a select few items, use them constantly, and often to the point of abuse.
When packing your bag it is supremely important to be mindful of what you bring–less is often more–and what little you do bring should be able to withstand the abuses of the road.
I myself have messed up a nice camera taking photos from the back of a motorcycle taxi while riding into a sandstorm along the Red Sea in Yemen.
I have cracked my laptop screen while backpacking through Colombia, among a number of other less expensive gear casualties of the road.
Some travelers overlook the convenience of having a simple wristwatch–instead opting for the all-in-one capabilities of a smartphone.
But when the battery has died, the weather has turned wild, or if you're just being street smart and you'd rather not whip the smartphone out to check the time, it's often nice having a discrete and dependable watch.
Victorinox, in honor of its 130th anniversary, has released the I.N.O.X. watch.
This stainless steel watch is an extremely rugged and durable piece of machinery while still maintaining a subtle appearance that won't garner unwanted attention while traveling.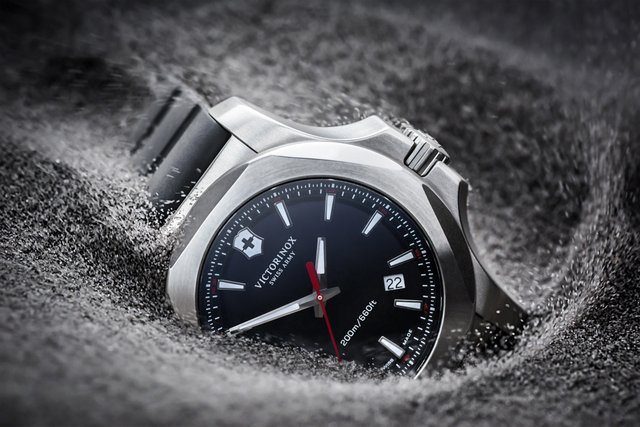 For each of their 130 years of existence, the Victorinox Swiss Army decided to put this watch through the wringer with 130 different stress tests that would annihilate your typical watch.
They froze it, submerged it in boiling water, blasted it with sand, and even drove a 60-ton tank over it.
It has been built to withstand up to 12G forces in acceleration and deceleration as well as exposure to a variety of corrosive chemicals like gasoline, household cleaning products, and insecticides.
The watch has been tested to take falls from 10 meters onto concrete and be submerged in waters up to 200 meters deep.
Perhaps more applicable to most of us, it has also been tested to withstand two hours in the washing machine.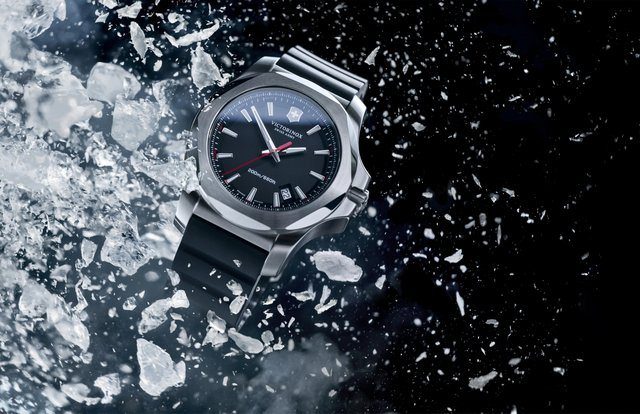 Have I mentioned that this thing robust?
It is meant to live up to Victorinox Swiss Army's slogan "Made to Last" for their new collection of 2014 sports watches, and to bring the dependability of the classic Swiss Army knife to the world of watches. It seems like this really lives up to that challenge.
If you're an adventure traveler that is looking for something you can rely on to last from the sweltering jungle of the Amazon, while deep water soloing in Thailand, through sand storms in the Sahara, and whatever other extreme adventures you've got in mind, you might want to take a look at the Victorinox Swiss Army I.N.O.X. before you head out.
The watch has a sleek, classic design, with a rugged metal body, and wrist band available in black, khaki green, or navy blue.
I think the watch is particularly suited to traveling because it is not bright and shiny and screaming "look at me, I'm expensive," which is not what you want while on the road.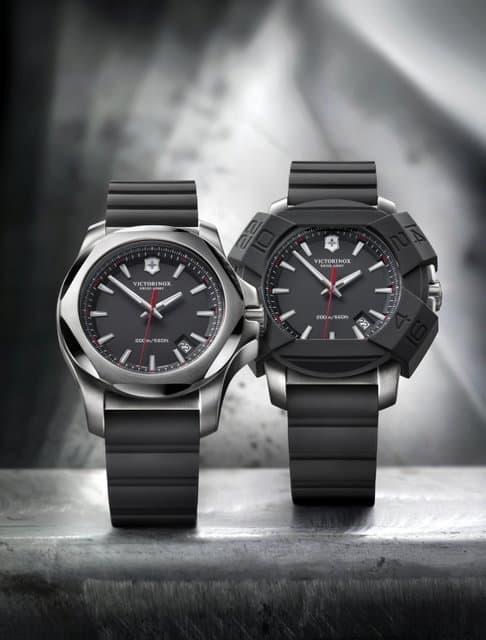 The I.N.OX., named after the French word for stainless steel, also comes with a removable rubber bumper that fits over the watch face to protect it from further abuse, while not disturbing legibility, and also lending the watch its unique look.
If you need a subtle, rugged, and dependable watch, be sure to take a look at the Victorinox Swiss Army I.N.O.X.
It is available from select retailers now with a retail price of $525.
__________
This post was written in partnership with Victorinox.
Ryan is a former Washington, DC desk jockey turned writer and perpetual traveler currently residing in Medellin, Colombia. You can follow his travels and other adventures at his website Desk to Dirtbag, or follow him on Facebook and Twitter.
Planning a trip? Go Backpacking recommends: