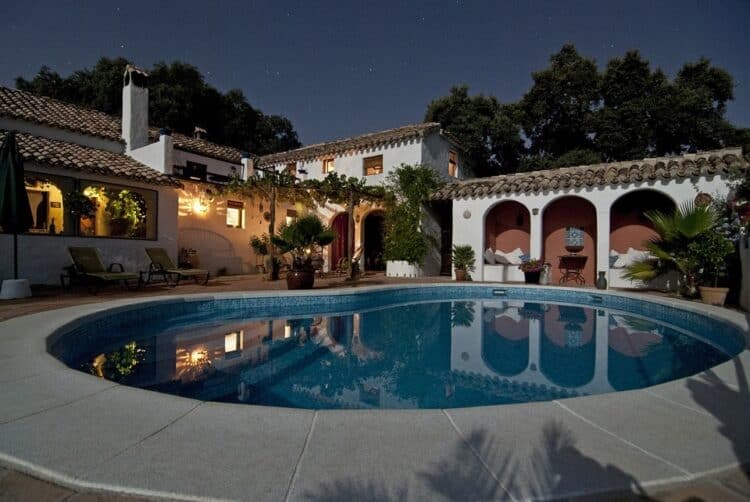 When you are setting off on a big group trip, it can be hard to make sure that everyone is on the same page.
Where are you going? Where will you stay? What is the budget?
These are all questions that are very important, and you need to make sure that you have answers that everyone agrees on before booking anything.
One of the most significant problems for those organizing a group trip is finding something that suits everyone's budget.
One of the best ways to travel in a cost-effective way is to stay in a villa while you're in each destination.
Here, we're going to tell you some of the reasons why this is the case so keep reading to find out more about this.
Spread The Cost
It is important to remember that a villa rental will not be that cost-effective for those who are traveling in small groups.
The real benefits of this sort of accommodation come for those who are traveling groups of around 10 or more people.
Renting a villa can help to spread the overall cost as the more people to contribute, the lower the total cost will be.
If you are going to be traveling with a large group of people, you'll usually find that renting out a large villa will be cheaper than multiple hotel rooms.
There's More Space
One of the most important reasons that make a villa rental a cost-effective solution is that you'll have much more space than you would if you were to rent a hotel room or a hostel.
While the cost may be more overall, it can still be more cost-effective.
You'll have space to enjoy time together in a common area, possibly even have a pool and some privacy.
With more space, you can have a more enjoyable trip and relax with your traveling group of friends or family.
Luxury Villas
If you are interested in experiencing a bit of luxury on your trip but don't want to have to pay a lot of money for it, then a European Luxury Rental might be the best option for you.
As we previously mentioned you'll be spreading out the cost amongst your entire party, so you can enjoy some true luxury experiences without needing to break the bank.
In a luxury villa, you'll have some impressive amenities and be able to have a unique experience so for those looking for a cost-effective solution but still want a bit of luxury; this might be the best option.
Dining
The final reason why renting a villa can be a cost-effective solution for groups of travelers is that you'll have access to a kitchen and usually a dining room, meaning that you won't have to go out and spend all of your budgets on restaurants and bars – you can cook meals as a group.
Cooking meals when you are traveling is known to be one of the best ways to stretch your budget, so with all of these facilities you can be sure that you'll want to be cooking meals the majority of the time.
Don't worry about not tasting the local cuisine, as you can easily get your hands on some local ingredients to cook meals.
This should help you to make your trip more cost-effective and allowing you to stretch your budget a lot further, while still enjoying the pleasures of the local area.
Traveling On A Budget
If you are planning on going with a group of other travelers soon, you should think about renting out some villas in each location that you stay in.
You'll end up seeing just how cost-effective this can be in the long run when you are spreading out the cost and getting a bit of luxury while you're there.
On top of this, you'll be able to cook all of your meals and buy ingredients in bulk to cater to the entire group.
The next time that you plan a trip to Europe consider booking a villa.
Remember, this sort of accommodation is only cost-effective if you are traveling in a relatively large group.
This will allow you to spread the cost and travel without going too much over your budget.
____
This story was brought to you in partnership with Luxury Retreats.
Bernadine Racoma is a senior content writer at Day Translations, a human translation services company. After her long stint as an international civil servant and traveling the world for 22 years, she has aggressively pursued her interest in writing and research. Like her poetry, she writes everything from the heart, and she treats each written piece a work of art. She loves dogs! You can find Bernadine Racoma on Facebook and Twitter.
Planning a trip? Go Backpacking recommends: