Next to transportation and airfare, food and alcohol is most travelers' biggest budget item.
We all have to eat, and with so much fantastic food in the world, how can you not try everything?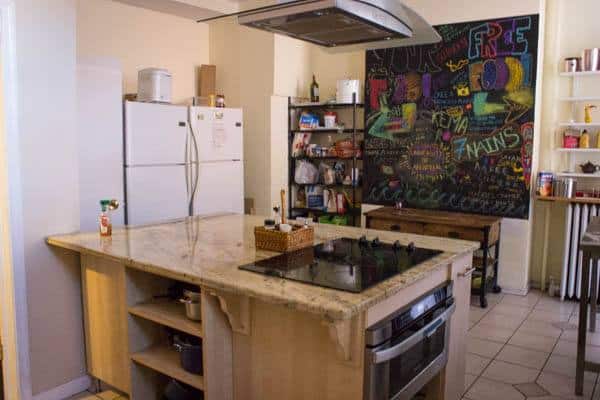 In some regions, like Southeast Asia and Latin America, it is often cheaper to eat street food or at local restaurants.
In Australia and Western Europe eating every meal at a restaurant is a sure way to go broke.
While I always recommend trying the local fare in whatever country you're visiting, sometimes you must cook your meals to afford the bus ride to the next destination.
Many hostels, especially in more expensive countries, have kitchens to use during your stay.
Sometimes the kitchens aren't modern and lack the necessary tools to cook a gourmet meal, but you can do a lot with a few pots and pans.
Some of my favorite meals while traveling have been around the hostel dinner table with my fellow travelers.
Last November, I spent Thanksgiving in the Azores (Portugal).
On Thanksgiving eve, one of my roommates, who happened to be Canadian, decided to cook us all a delicious pasta dinner to celebrate the American holiday.
It was one of my favorite memories of the entire trip.
While cooking communal hostel meals is an excellent way to meet and connect with other travelers, it is also a perfect way to save money.
You don't have to be Julia Childs in the kitchen. You must know the basics, so you don't burn the hostel down.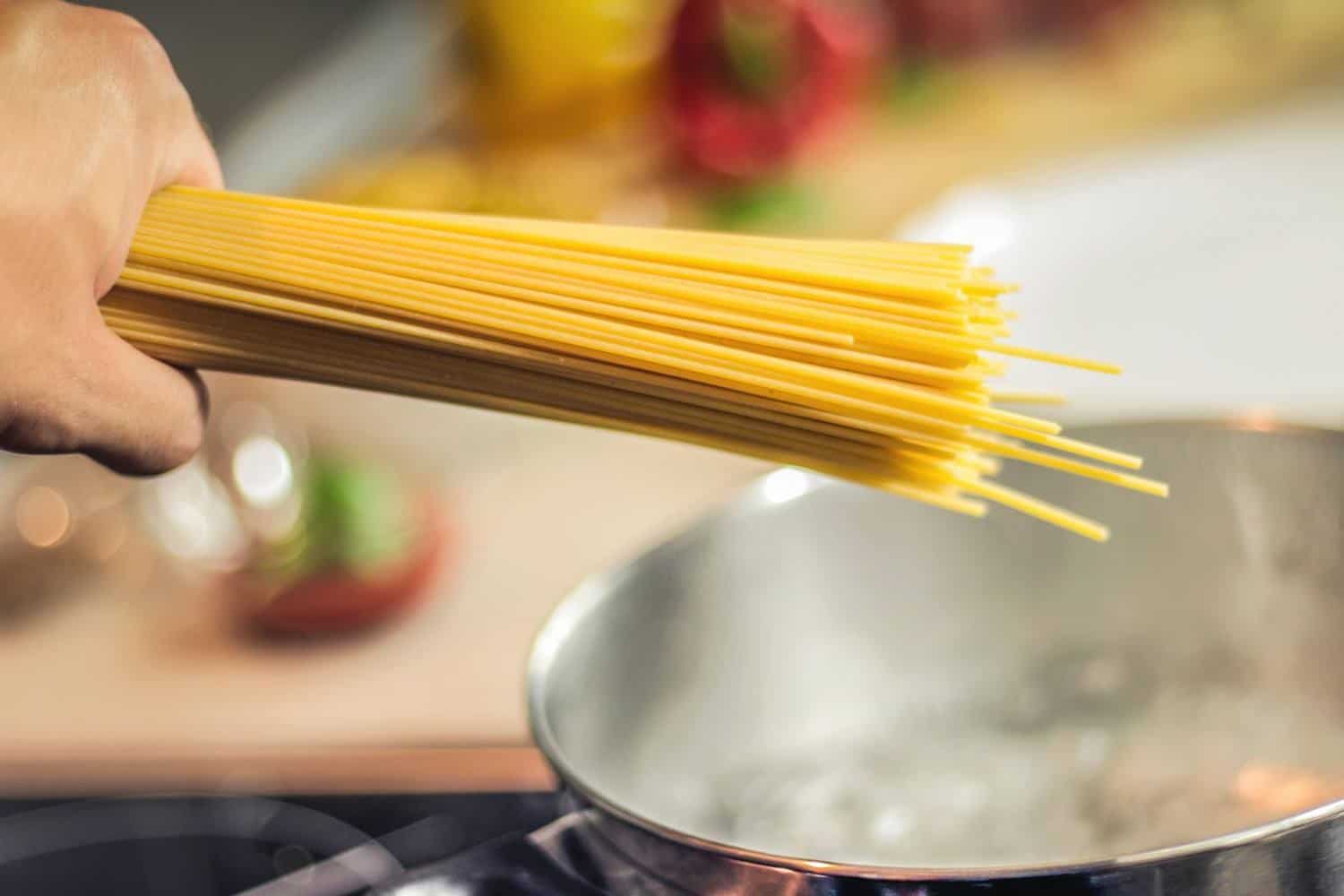 1. Pasta
Pasta is the main staple of any backpacker's diet. Not only is it cheap, but it is universally available.
It is also one of the easiest things to cook. You need to boil water and put the pasta in until it's thoroughly cooked. Just don't overcook angel hair pasta, as it turns into mush.
Throw the pasta in butter, cream sauce, or red sauce, and voilà – you have dinner! You can add some meat and vegetables if you want to get fancy.
Can't afford or find hamburger meat to make meatballs? Use pepperoni or sausage.
2. Stir Fry
Stir fry is another delicious backpacker staple that's slightly healthier than the rest.
Head to the local market to pick up some fresh local vegetables and your choice of meat (if you eat meat), and on your way home to the hostel, stop at the store and buy a bag of rice.
While boiling a big batch of rice on the stovetop, you can fry up your meat and vegetables in a frying pan.
Add some sauces or spices, and you'll have an excellent, well-rounded dinner in no time. Share with your friends or store it for tomorrow's dinner.
3. Sandwiches
Sandwiches are an old on-the-go lunch choice for extended days exploring a new city.
Sandwich ingredients are easy to find in most countries and can save you some dough in more expensive countries.
Just buy some bread, cheese, and cured meat, and you'll have a delicious and budget-friendly meal. Unfortunately, cheese can be hard to find in some Asian countries.
Staying in for the night? Grilling a Panini or toasting a sandwich makes a boring old cold sandwich something fun and delicious.
I also love good old fashion grilled cheese. Nothing says home like a bit of comfort food.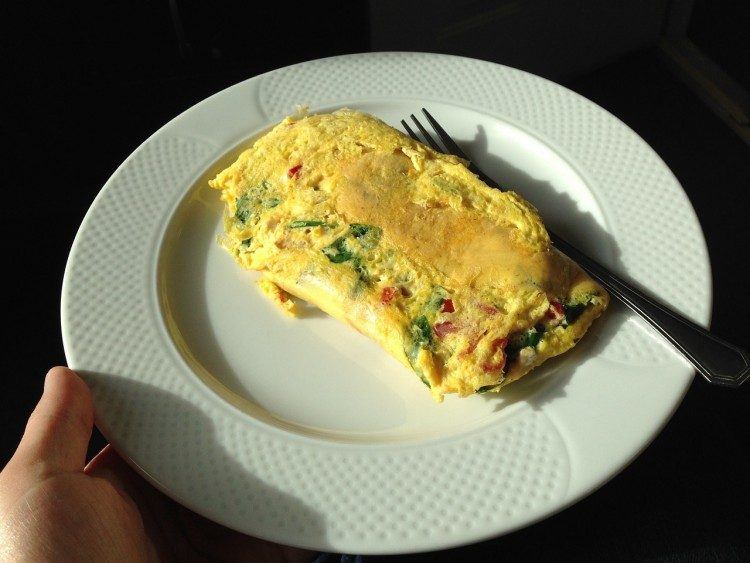 4. Omelets
While omelets are a great breakfast food, they are delicious and filling any time of the day.
Eggs are easy to come by in most countries and are an excellent source of protein. Head to the closest market and buy some local vegetables to add flavor.
Omelets are super easy to make. Crack some eggs in a bowl, mix them up, and pour into a frying pan; add some cheese and chopped-up veggies, like onion, peppers, and tomatoes, and you've got yourself a simple healthy meal.
Add some finely chopped meat like ham or bacon if you're a carnivore.
If your omelet folding skills are subpar, don't worry. Just turn the eggs into scrambled eggs.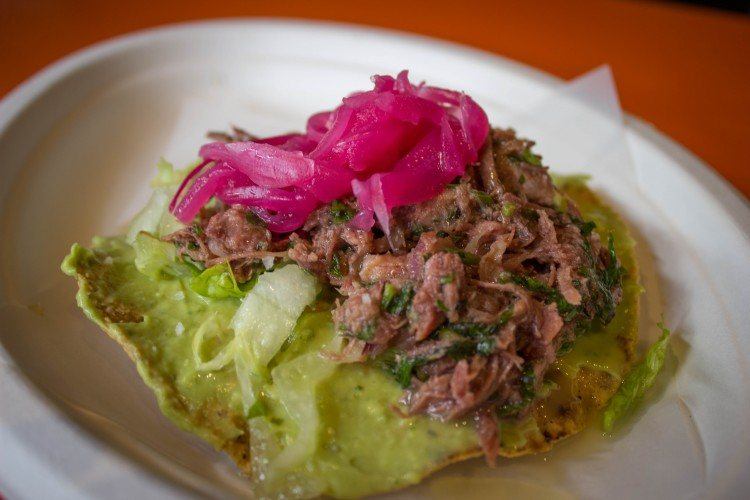 5. Tacos
Tacos are a staple of Latin American cuisine and are utterly delicious.
You can get tortillas throughout Central and South America and other parts of the world. If you can't find tortillas, you can make a taco salad. Trust me. It's just as yummy!
Tacos can be made with just about any meat or meat substitute you can find in your local market.
While ground beef is popular in North America, chicken, pork, and fish are authentic taco meats in Mexico.
Once you've chosen your meat, fry it in a pan with spices like chili powder and cumin.
Black or pinto beans are an excellent vegetarian alternative, or you can add the beans to the meat for a more flavorful bite.
Once everything is cooked, place it on the tortilla, top it off with some lettuce, tomatoes, salsa, and cheese, and you're good to go.
Cooking dinner at your hostel shouldn't be a scary experience. It's a great way to save money, make friends, and improve your culinary skills.
And who knows, maybe by the end of your stay, you'll be the next Julia Childs. Paris anyone?
As a bonus, many of these meals can also be cooked around the campfire if you have the proper equipment. Bon appetit!
Katelyn is a freelance writer, healthcare analyst, and solo budget traveler currently based in Portland, Maine (USA). Next winter she is embarking on her Great Escape around the world and landing in Australia for a working holiday visa. Outside of her professional life, Katelyn teaches spin and boot camp classes at several location gyms and is a competitive triathlete finishing Ironman Lake Placid in 2013. You can follow her adventures on Diaries of a Wandering Lobster.
Planning a trip? Go Backpacking recommends: