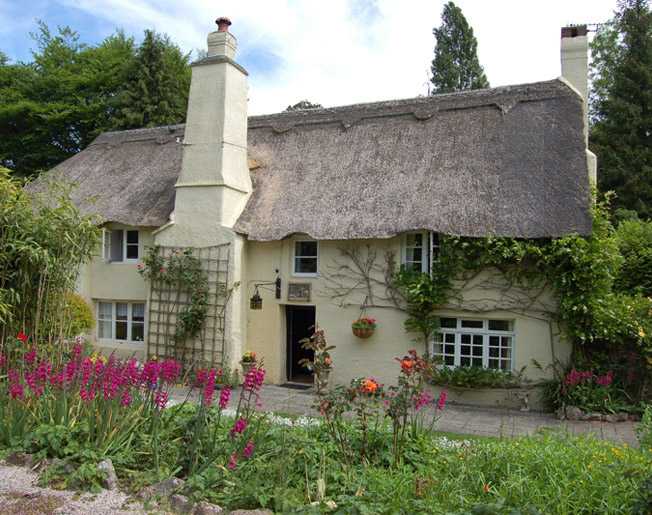 [W]hen holidaying in Britain, I will always choose to stay in a holiday cottage over anything else.
British city-centre hotels offer you a mundane, standardised snapshot of this great region. A chain hotel-room in Glasgow will offer you the exact same experience as a room in Southampton.
To really get the feel of what makes Britain special, the only option is to stay in a holiday cottage.
A hotel in the centre of Leeds will charge you extortionate amounts to raid the mini-bar for a bottle of Evian or a Kit Kat.
Arrive at a rented cottage in North Yorkshire and you more than likely be presented with a hamper showcasing the very best local produce to help you get settled in and become connected with your new surroundings. At least that is what happened to me on my most recent cottage stay.
Luckily for you, more and more people are choosing to erect a 'to let' sign outside of their cottages, so your choice is better now than ever before. A company in Suffolk are now offering 200 properties alone to holiday-goers, whilst many companies are being set up all over the country to help owners let their holiday homes quickly and easily.
I firmly believe that the British countryside is up there with the best in the world, and it is what sets us apart from the majority of our European neighbours.
Whilst all essentially countryside breaks, a stay in the Brecon Beacons, North Yorkshire Moors or Norfolk Broads would all present you with completely different holiday experiences and memories.
If I holiday abroad, I do not want some sanitised, tourist-friendly experience. I want to experience the true essence of the country, see what really makes it tick.
Cities are densely populated areas where convenience and familiarity rule. Hence the proliferation of Tesco, Greggs and WH Smiths on every single British high street. I love the escape from this that the countryside offers.
On a recent stay near Ludlow in Herefordshire, we had a choice of not one but four high-quality farm shops within a 20-minute walk of our cottage.
Each showcased different local delicacies from the award-winning Little Hereford farmhouse cheese to the renowned Ludlow Food Centre's homemade sauces and chutneys. Each shop was clearly a labour of love for the owners and staff, which in turn leads to a rewarding and memorable experience for the customer.
A countryside break may also be easier on the wallet than a city-based equivalent. Although the initial outlay of a cottage may be higher than a hotel, the bonus is you are provided with a fully working kitchen so you are not pressured into eating out every night.
On the Ludlow trip above for example, we only ate out once as we bought so much reasonably priced, delicious produce during the day, we didn't need to eat out!
I admit I used to be skeptical about a holiday spent in a cottage in the countryside, thinking I would miss the hustle-and-bustle of the city. I am happy to admit I am a convert, and such a holiday is now the first thing that springs to mind when booking a break.
_________
This post was written by Jordan, and brought to you by Rentmycottage.com.
This post was written by a guest contributor. Please reference the author's byline in the post above for more information. If you would like to guest post on Go Backpacking, please read our submission guidelines. For information on advertising opportunities, go here.
Planning a trip? Go Backpacking recommends: