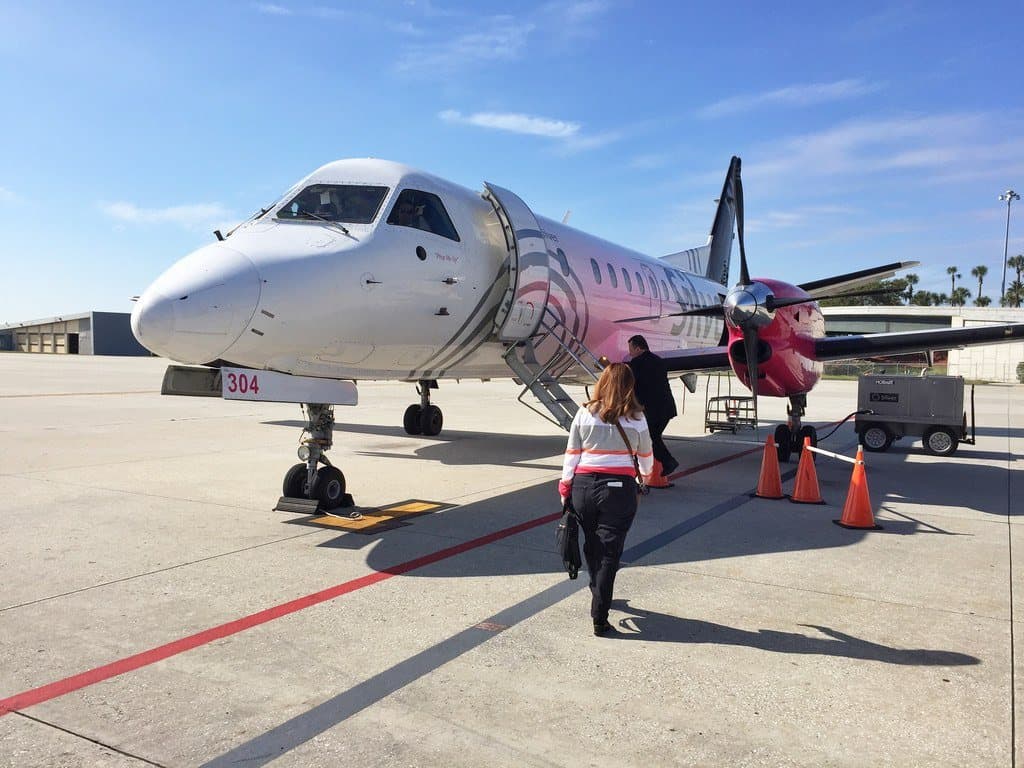 Whether planning a yearly vacation or deciding on your next place on a worldwide backpacking trip, air travel may be your best or only option.
While it is much quicker than a journey by land or sea, ensuring that your flight goes as smooth as possible helps set a relaxing tone for arrival at the destination.
There tends to be many more problems or challenges that can arise versus traveling by bus or train.
Step 1: Booking Your flight
Not all the passengers on the same flight pay the same price.
To put yourself on the lower end of the price curve, consider some helpful tips when booking flights and know which sites can offer you the best deals.
A recently published report (PDF) by Expedia, Inc. analyzes data powered by the Airlines Reporting Corporation (ARC), which uses data from other industry sources to evaluate data and report on trends for 2015.
Overall conclusions stated that:
Buying flights two months in advance for domestic and six months in advance for international gives you the best chance of finding the cheapest flight
Tuesday is the best day of the week to buy air tickets
The gap between premium and economy seat pricing is decreasing
For various reasons, there should be price drops on most North American and European destinations in 2015
Also important to consider is which search engine to use. There is no "best" one for all searches.
Sometimes, one may return less expensive flights for one search compared to another site, and the next time, it will be more costly for a different journey.
The best advice would be to use various search engines over a period of a week or two to find the best results.
Depending on your travel plans, there are also various search tools at your disposal, such as selecting "entire month" or "any destination" to find the lowest prices.
Here are some of the most popular search engines:
Ever notice how you receive pop-ups or social media advertisements for the destination you have searched?
Sometimes websites will track your search history and raise prices next time you search for the same journey. To stop this, either browse in private mode or delete cookies.
Also, consider these factors when booking your flight:
How many bags are free to check, and how heavy can they be?
If you plan to bring a carry-on cabin bag, does everything need to fit into one bag? Are you also allowed a purse/laptop bag? What is the weight and size limit?
Which airports will you be departing from and arriving to? How far are they from your current location/destination?
Will it add a lot to the cost of the overall journey for a train/metro/bus/taxi?
Do you need a visa to enter the country?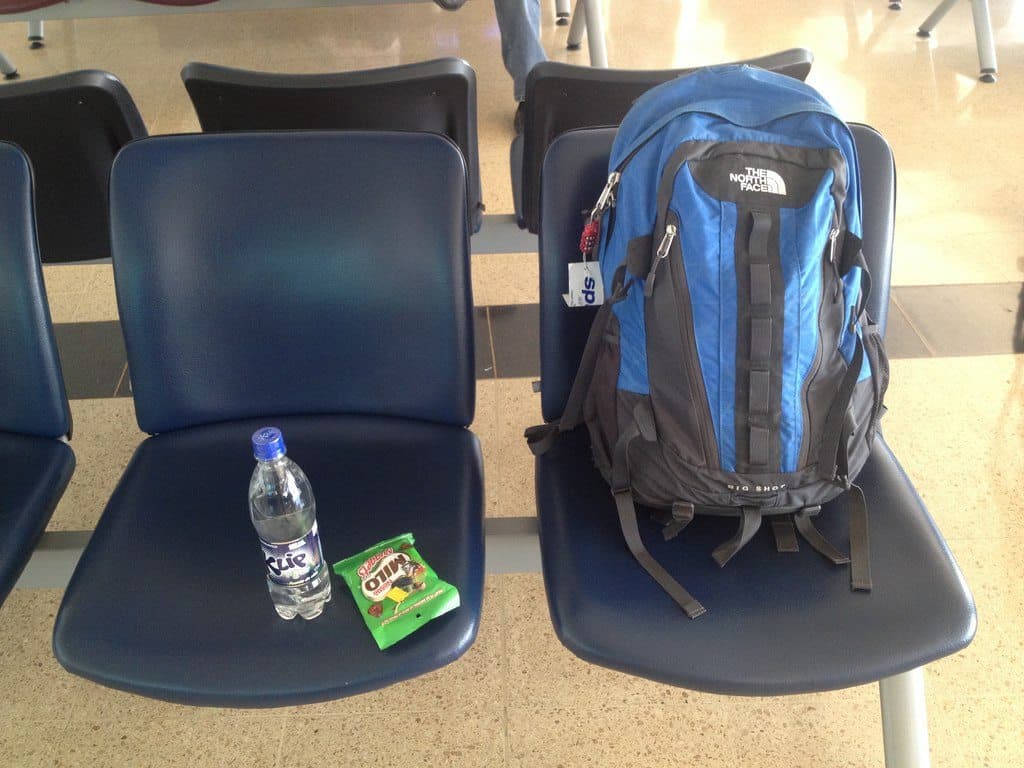 Step 2: Packing for Your Flight
Prepare by writing down all the items you need for your trip. What kind of activities will you be doing?
If you are planning to backpack for an extended amount of time and don't know exactly what to pack, consider researching packing lists of past travelers.
Also, consider these factors when packing for your flight:
Again, check the weight and size requirements of your carry-on and checked baggage to make sure you won't incur extra fees.
Ensure that your carry-on luggage doesn't have any prohibited items or liquid volumes over the limit.
Will it be an overnight flight?
Do you have in your carry-on all necessary items for overnight such as contact lens case, face wash, toothbrush, lotions, change of clothes, etc.?
Also, consider that if you are checking a bag, there is always a chance it could be delayed or lost.
For this reason always bring what you need such as chargers, and toiletries as well as enough clothes to last you a day or two in your carry-on.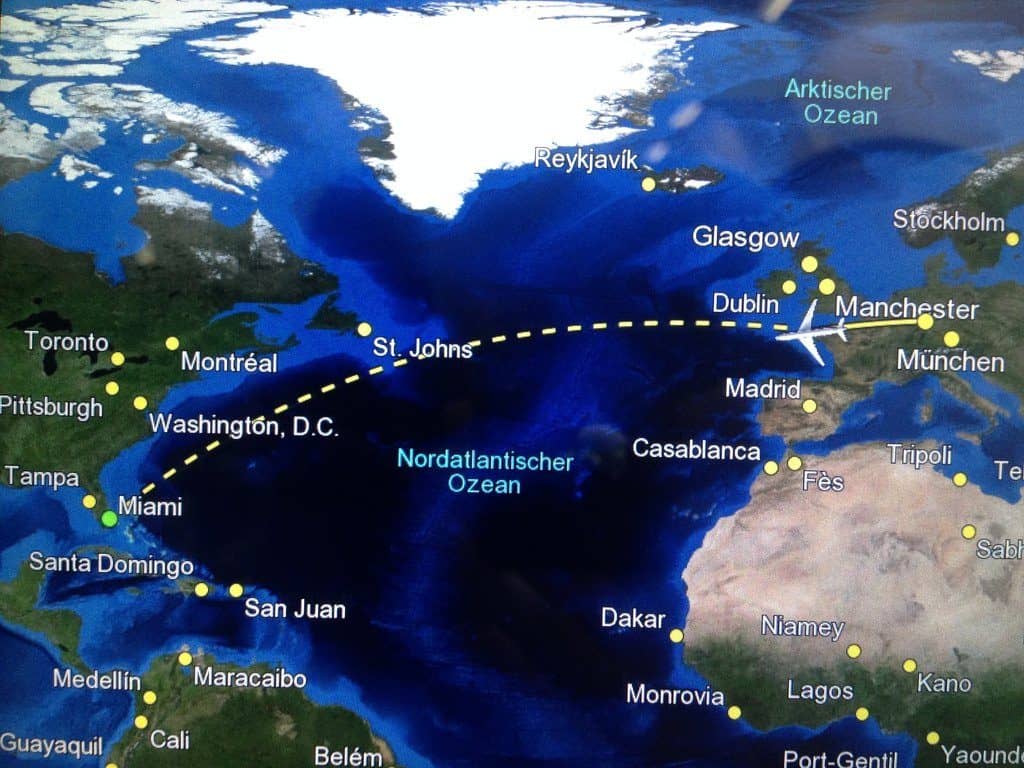 Step 3: Taking Your Flight
Time spent waiting for flights to board can seem to go on forever.
While airlines recommend that you arrive at least two hours ahead for your flights, you often end up getting through check-in and security in less than a half-hour.
Despite the usually quick process, there are times when it takes at least if not longer than the recommended time.
Therefore, arriving at the airport with plenty of time for unforeseen circumstances is your best bet for a stress-free journey.
Many airports have optimized to cater to the passenger. There are restaurants, shops, massages, charging points, etc., inside the terminals.
Unfortunately, the prices are typically higher inside the terminal, so packing for some wait-time will help cut the trip's costs.
Always pack a few snacks that you can have if you get hungry.
A reusable water bottle is also a great travel companion that you can refill at fountains once you have passed security.
If you plan on using your laptop or tablet, see if there is a free WiFi connection at the airport.
If not, consider loading some movies, music, or books into your devices to keep you occupied. Is there a chance you have to sleep at the airport?
Recently, the Telegraph released an article featuring Airports of the Future. Perhaps one of these will be part of your journey in a few years.
What happens if your flight is delayed or even canceled? According to a recent study, about "20% of flights were delayed worldwide in 2013".
If your flight is delayed and you have a connection at the other end, try to speak to an airline representative as soon as possible.
The staff at your connection location are probably already working hard to make sure you won't either miss your originally scheduled connecting departure, or you have a new flight that will get you to your final destination as soon as possible.
If you are not able to speak to a representative in person, call the airline yourself.
If your flight is canceled, there will probably be a rush of people heading to the customer service desk.
To avoid the long lines, call the airline right away once you learn there has been a cancellation instead of waiting in line with potentially hundreds of other angry passengers.
Also, consider that many times you are due compensation for a delayed or canceled flight.
Consider consulting Flightright to see if you are owed compensation quickly and easily.
Step 4: Arrival at Destination
Once you land after however many hours in one seat, getting to your destination may be the only thing on your mind.
However, depending on your arrival location, size of the airport, and final destination, being able to finally say "I made it" may still be a ways off.
Once you leave the plane, there is little to do besides following the rest of your fellow passengers through immigration and customs and to the baggage claim.
At this point, all that's left is to relax and enjoy the start of your travels!
__________
This post was written by Christine Tucker and brought to you by Flightright. Photos: David Lee
This post was written by a guest contributor. Please reference the author's byline in the post above for more information. If you would like to guest post on Go Backpacking, please read our submission guidelines. For information on advertising opportunities, go here.
Planning a trip? Go Backpacking recommends: