New York brings to mind several things for people who have never been there.
It's big and hectic, the people aren't nice, and everything is expensive.
Let me address those one by one.
1. It's big and hectic. This is 100 percent true.
2. The people aren't friendly. I think this is false. They're just in a hurry because it's big and hectic.
3. Everything is expensive. Partly false, and let's stick with this one.
Rent is expensive. Taxis are expensive. But if you're visiting the Big Apple for the first time and looking to try some delicious food for a reasonable price, let me share with you my guide to bargain dining in New York, a city I know pretty well after living just outside it for a bit and spending lots of time in it over the last 12 years.
It covers a handful of restaurants, each one economical and elegant in its own way.
Because no two restaurants serve the same food, I won't rank them. Instead, I'll list them in alphabetical order.
If you can get a great dish for under $30, that qualifies. I'm also sticking to Manhattan to keep it simple, even though Brooklyn and Queens are home to some of my favorite places.
This should give you an excellent start to eating out in New York. Enjoy!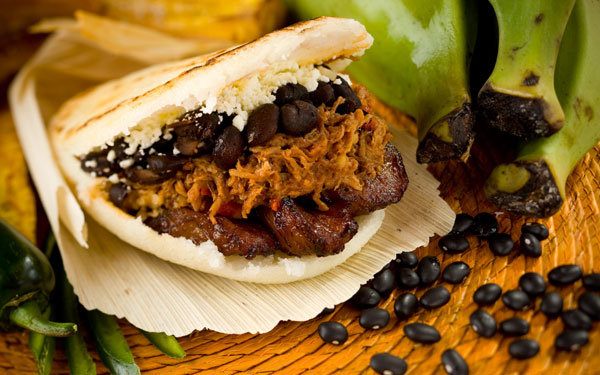 Caracas Arepa Bar
93 1/2 E. 7th St., East Village
For Venezuelan-style arepas — the best kind! — go to Caracas Arepa Bar. There are four locations, each easy to find thanks to the directions on the restaurant's website.
I've been to the one in Manhattan.
The arepas are authentic, and they won't break the bank. The most expensive one is $8.50.
If you go on a weekday between noon and 4 p.m., you can get the lunch special, any arepa plus soup or salad for $8.50.
I got there 10 minutes too late for the special, but De Pabellón, an arepa stuffed with shredded beef, black beans, salty cheese, and sweet plantains, was enough to hold me until dinner, which I rarely eat before 9 p.m. when I'm in the city.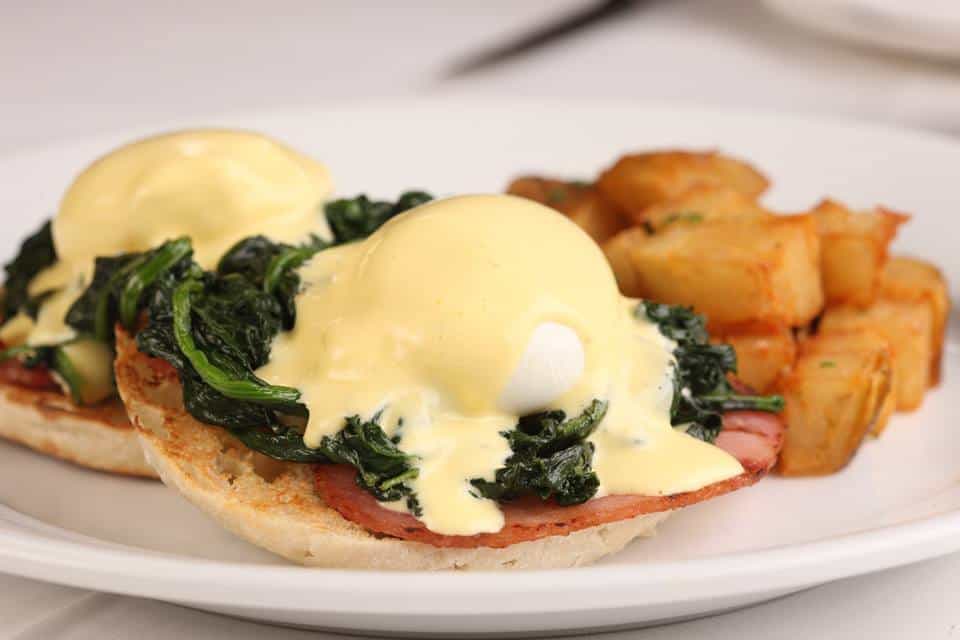 Isabella's
359 Columbus Ave., Upper West Side
A friend brought me to Isabella's during a trip to the city ten years ago, and I've gone back often ever since.
It's good for brunch, for lunch, for dinner, for almost any occasion.
The last time I went, I had the blackened swordfish, which came with crab and sweet potato hash and sweet red coconut curry, all for only $28.
I might have gone for brunch on that same trip, although I can't remember. I know I love the crab cake Benedict ($18). I love it all.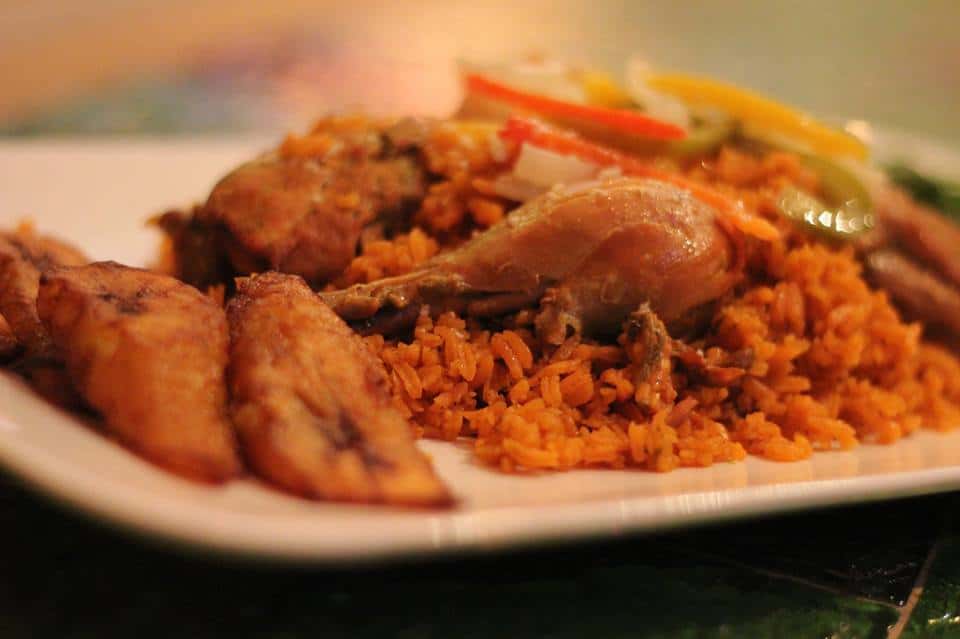 La Fonda
169 E. 106th St., Spanish Harlem
Called La Fonda Boricua initially and now known as just La Fonda, what has remained the same is the authentic and inventive recipes that accentuate the best food from Puerto Rico.
I might recommend this restaurant as much as any other, if only because the large Puerto Rican population in New York means these ethnic dishes are a must to get the good flavor of the city.
You can go with mofongo or the pernil, both classics, or you can be more daring and order the glazed salmon or tilapia in a homemade passion fruit sauce.
No matter what you pick, you'll spend only in the high teens or low 20s.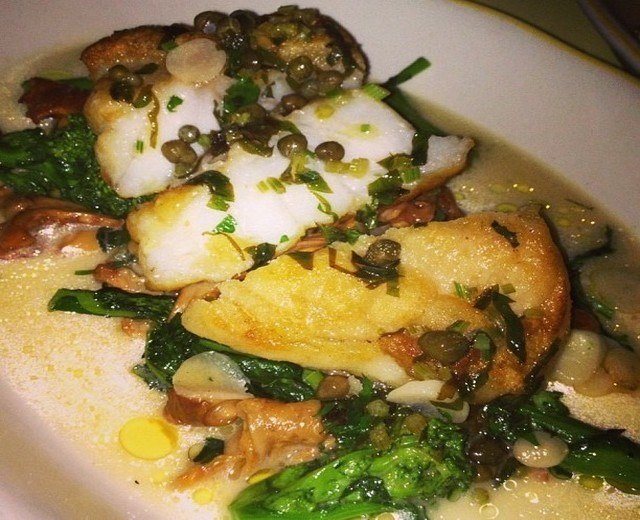 Nizza
630 9th Ave., Hell's Kitchen
My sister's friend told her about Nizza, and during a trip, she and I made to the city, we decided to check it out. It was, after all, just up the street from our hotel.
While charming and with its share of good Italian restaurants, I learned that Little Italy is not necessary for good Italian food at a reasonable price.
At Nizza, you can get a lamb sirloin for $22.75. Or, if you feel like pizza, enjoy a piccante pie with spicy Italian sausage, roasted hot peppers, and smoked mozzarella for only $14.75.
There are various specials as well, depending on the day, such as monkfish piccata.
Most people are drawn to the variety of fancy restaurants on nearby W. 46th St., a popular stop among theater-goers, but if you're looking for a better deal, turn the corner on 9th Avenue and head to Nizza.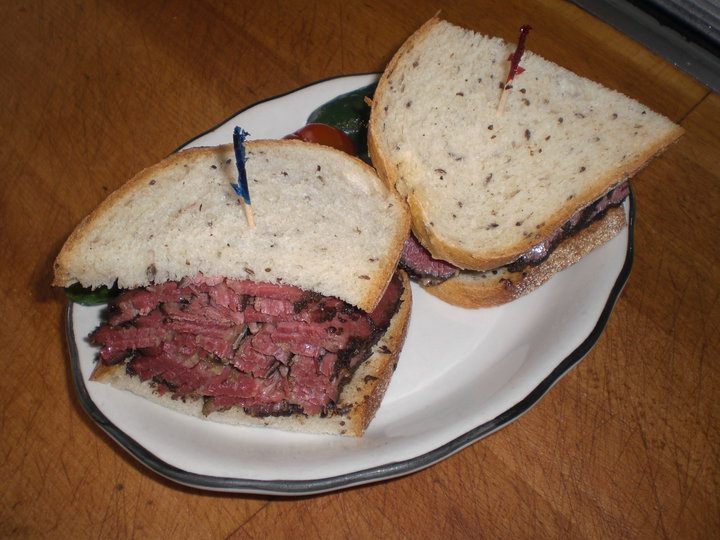 Pastrami Queen
1125 Lexington Ave., Upper East Side
New York is famous for its Jewish delis with delicious sandwiches, and Pastrami Queen is one of the best.
I went with the corned beef sandwich and baked potato knish, enough for two meals, even though it cost me only $19.
You should see their sandwiches. They are stuffed with meat as if they're trying to imitate the skyscrapers that dot the city.
If Pastrami Queen isn't the best reason to ride the green line on a visit to the city, I don't know what is.
Planning a trip? Go Backpacking recommends: